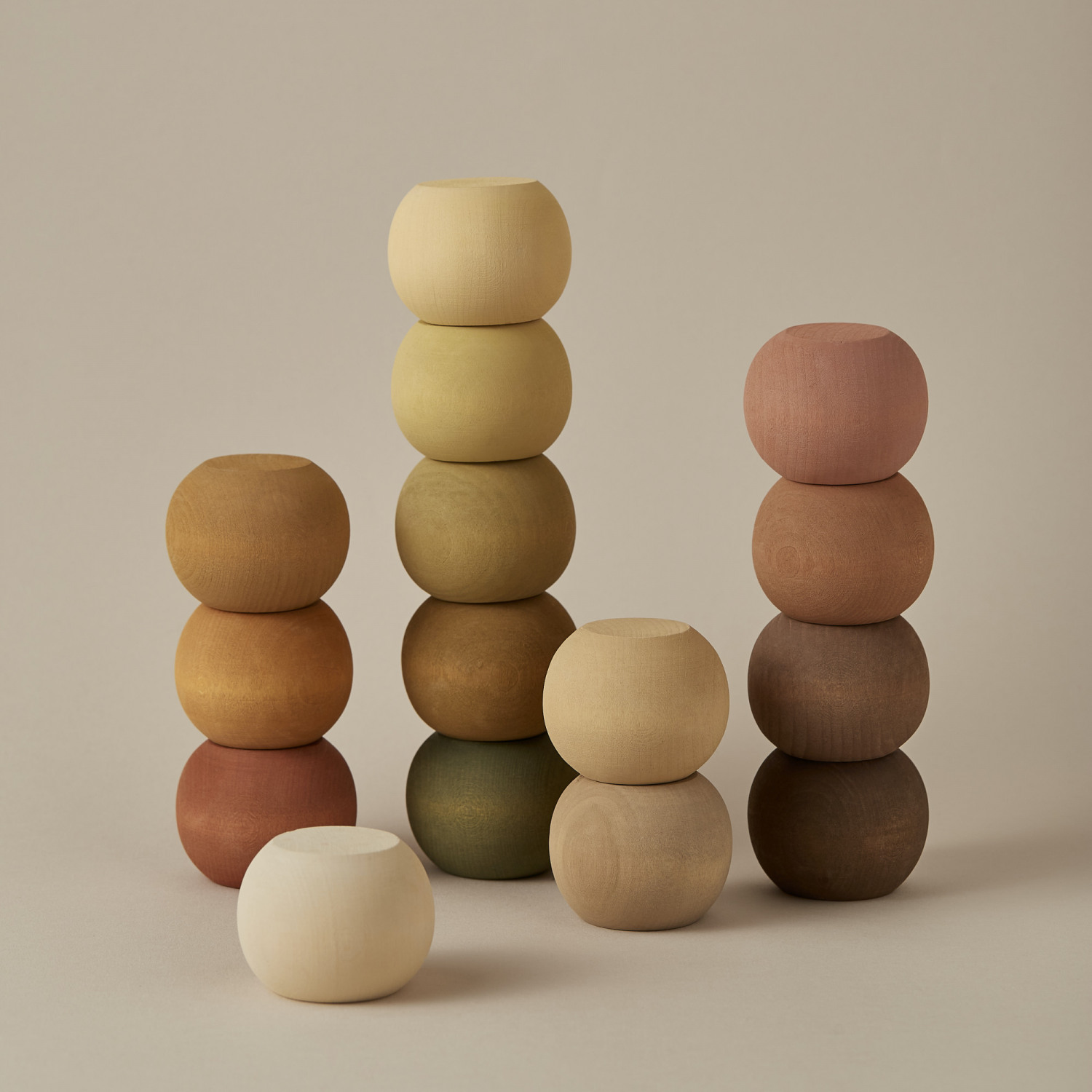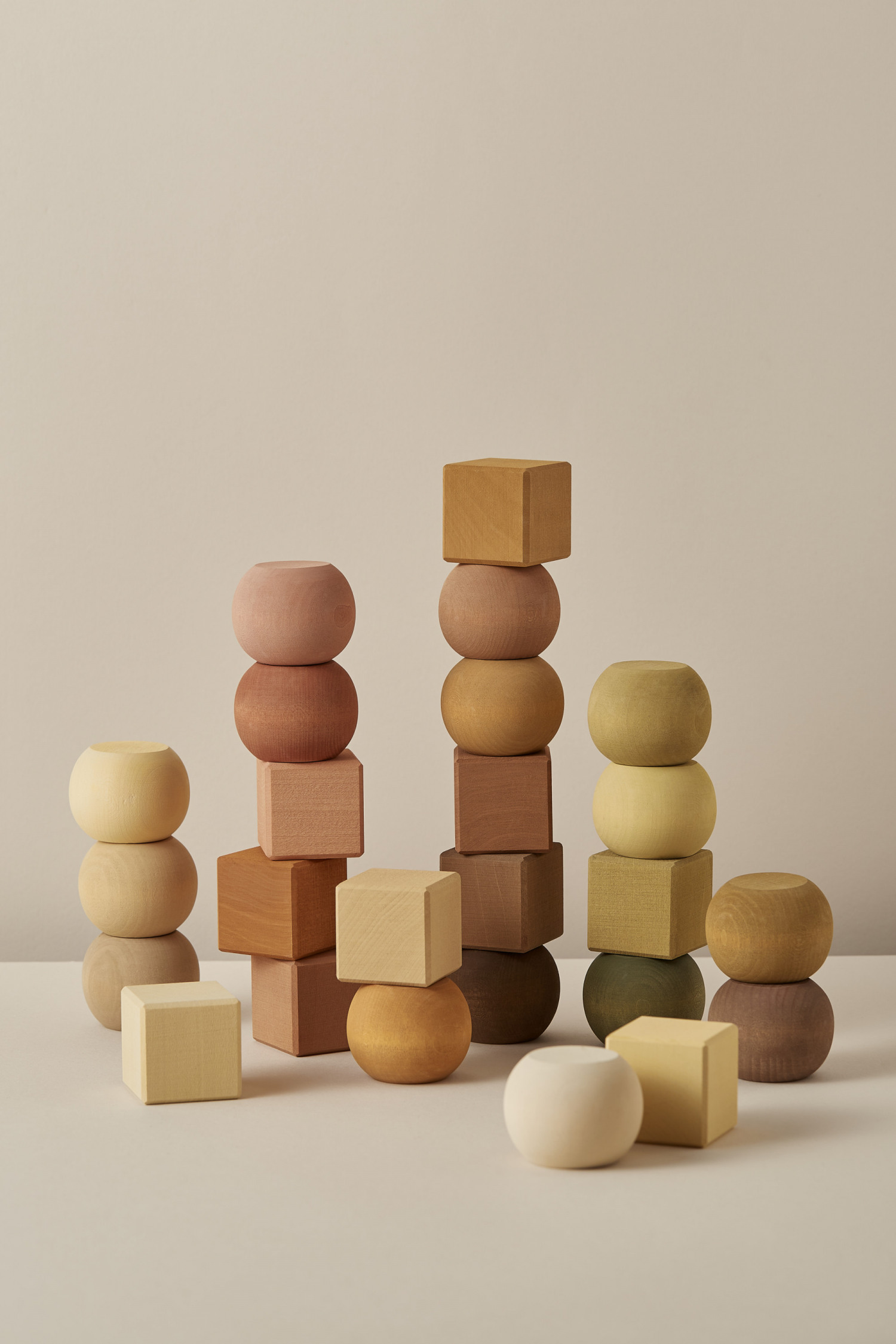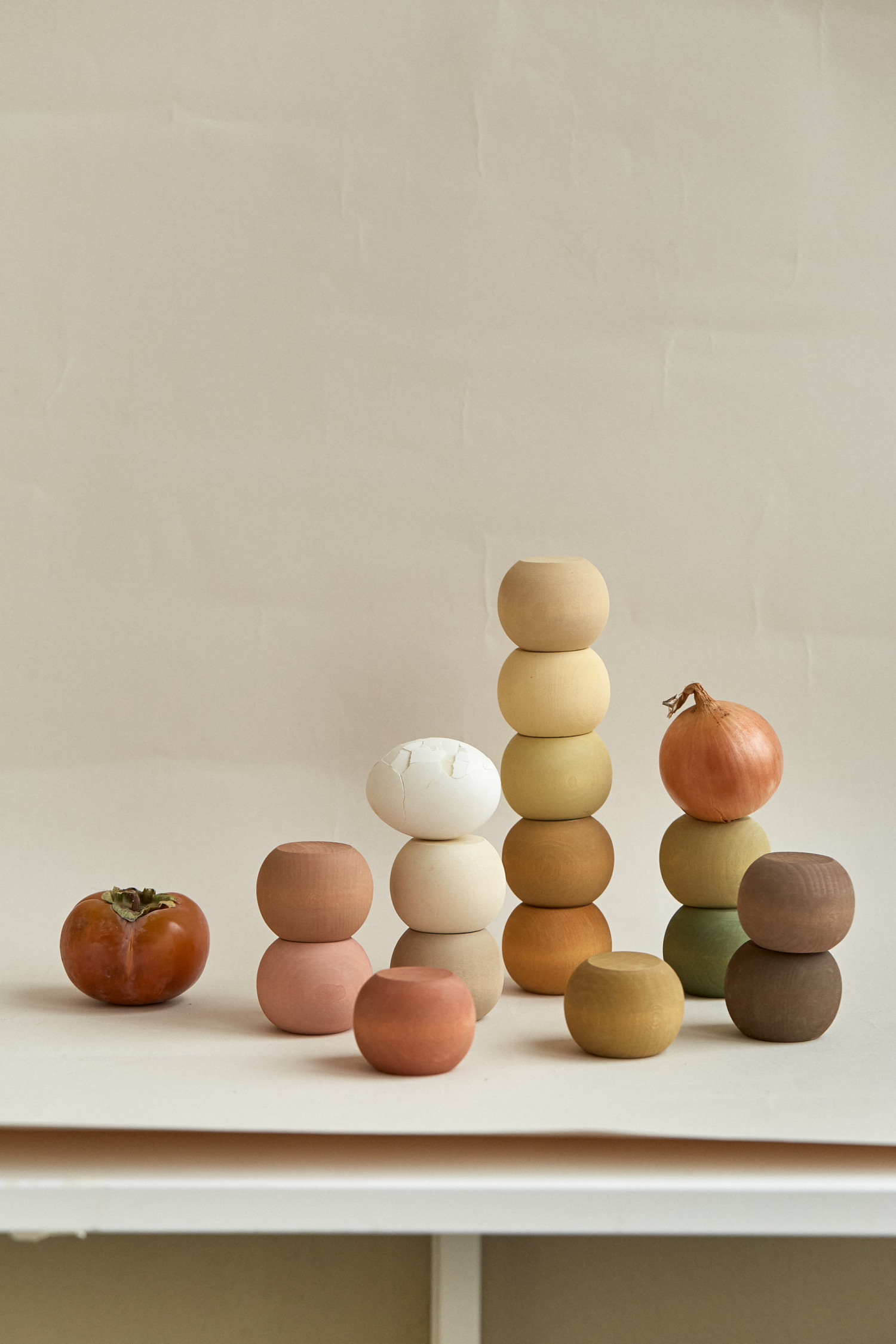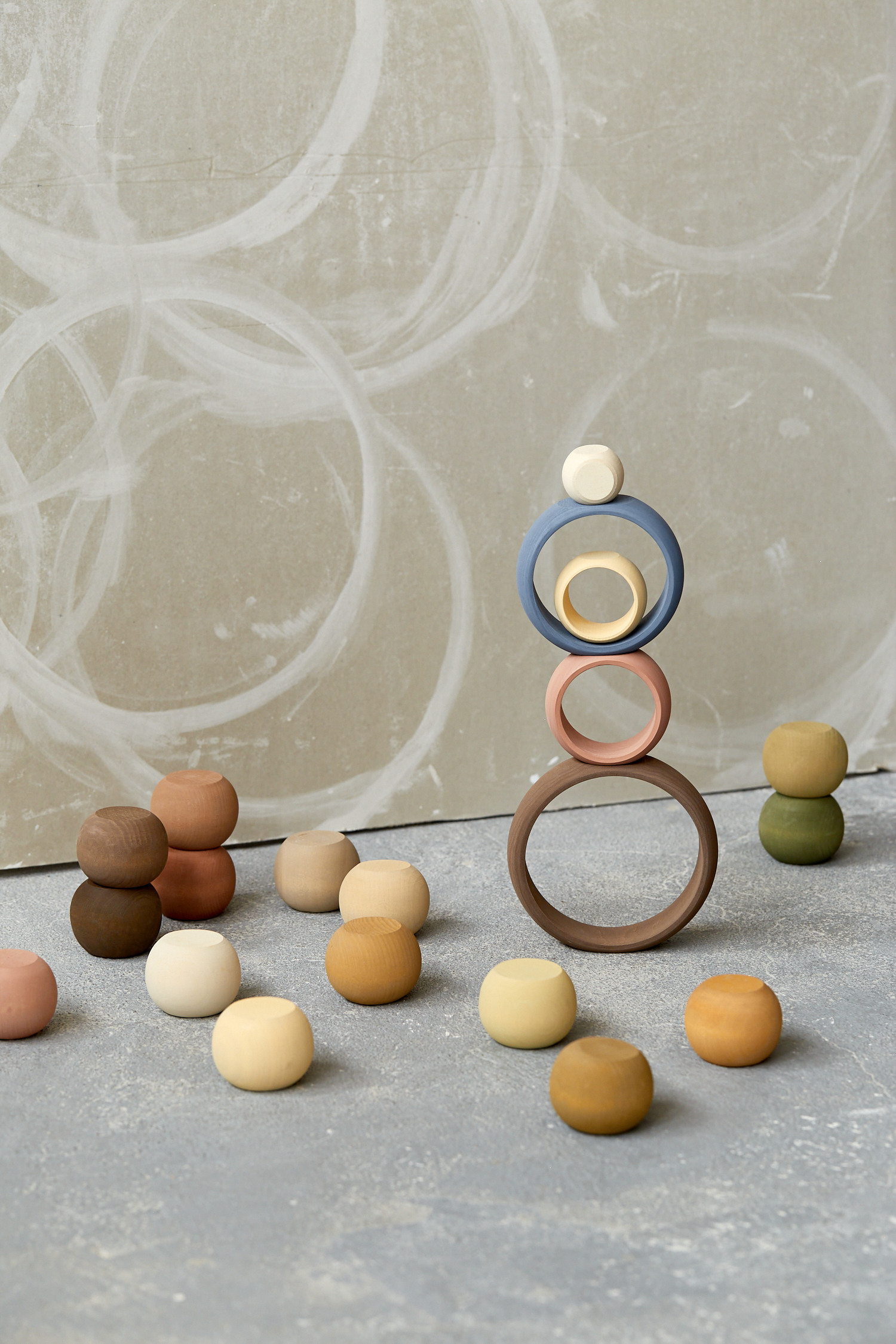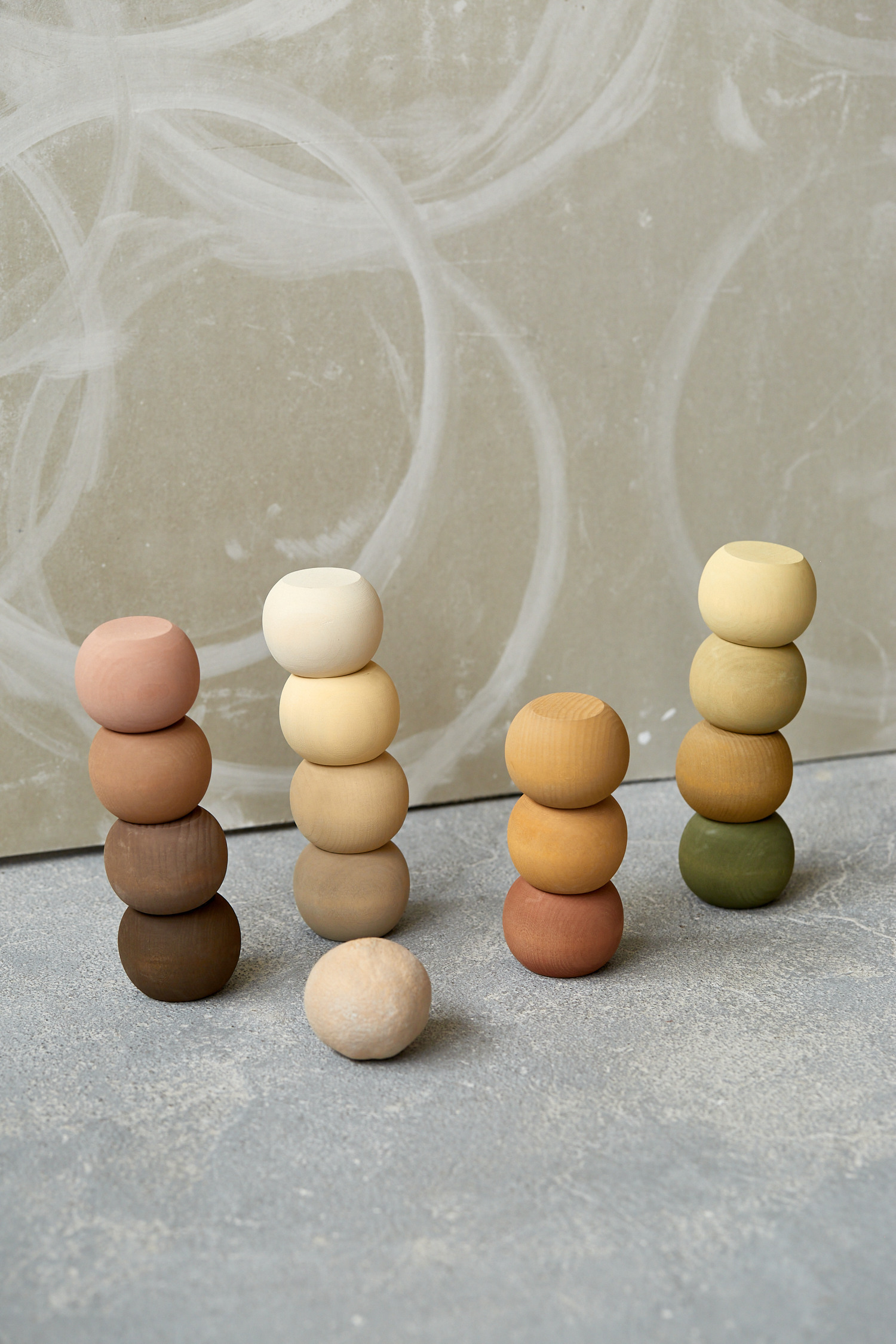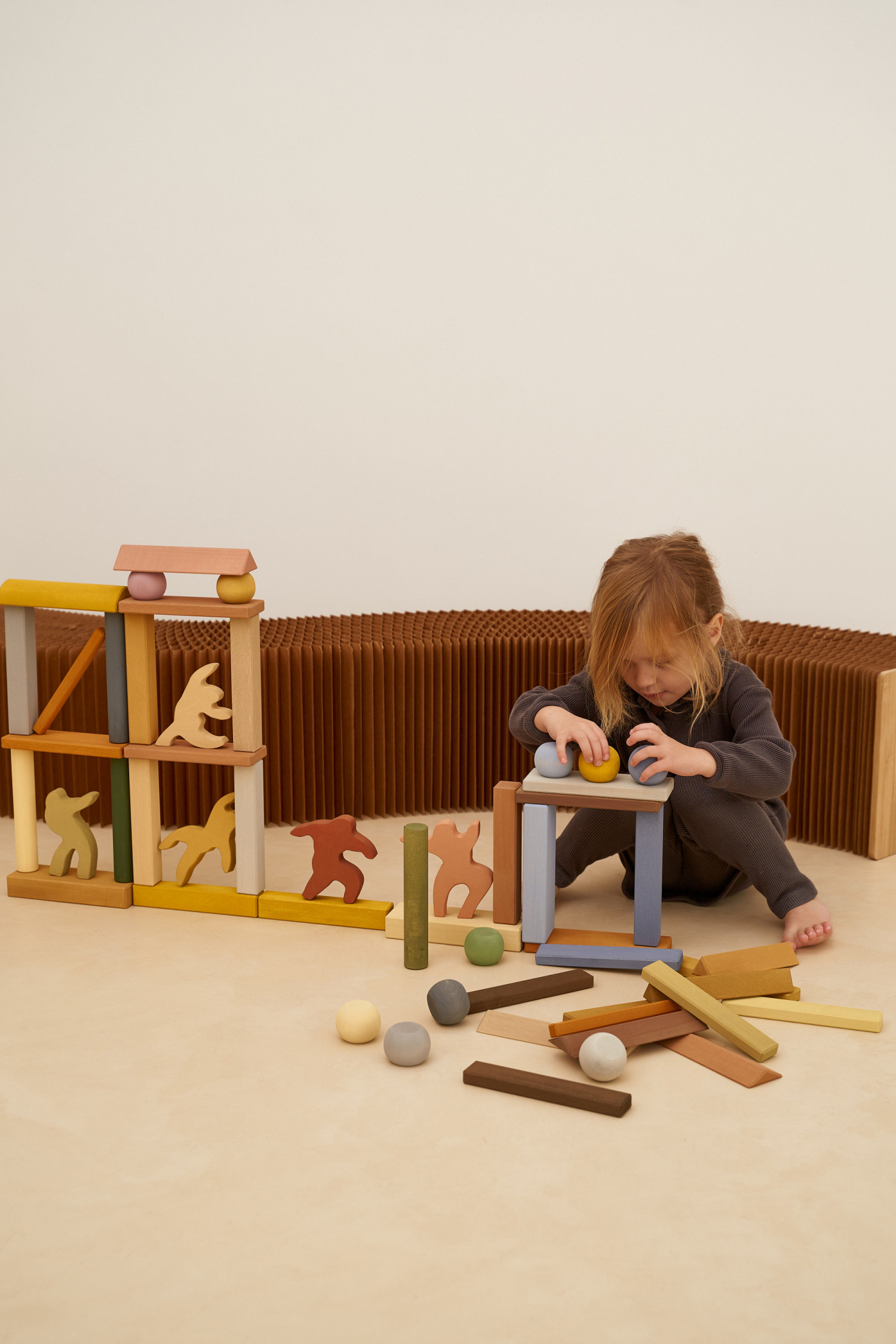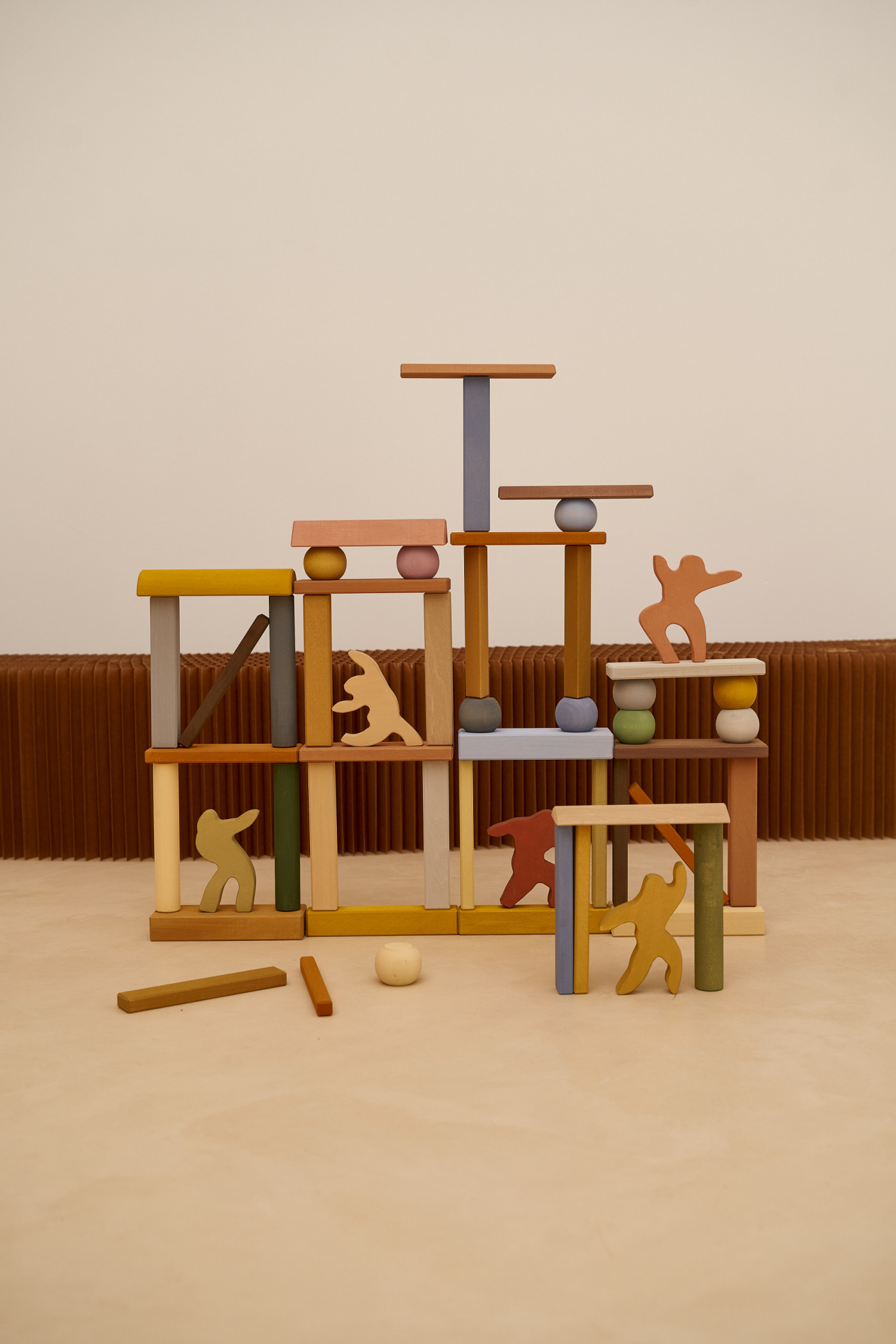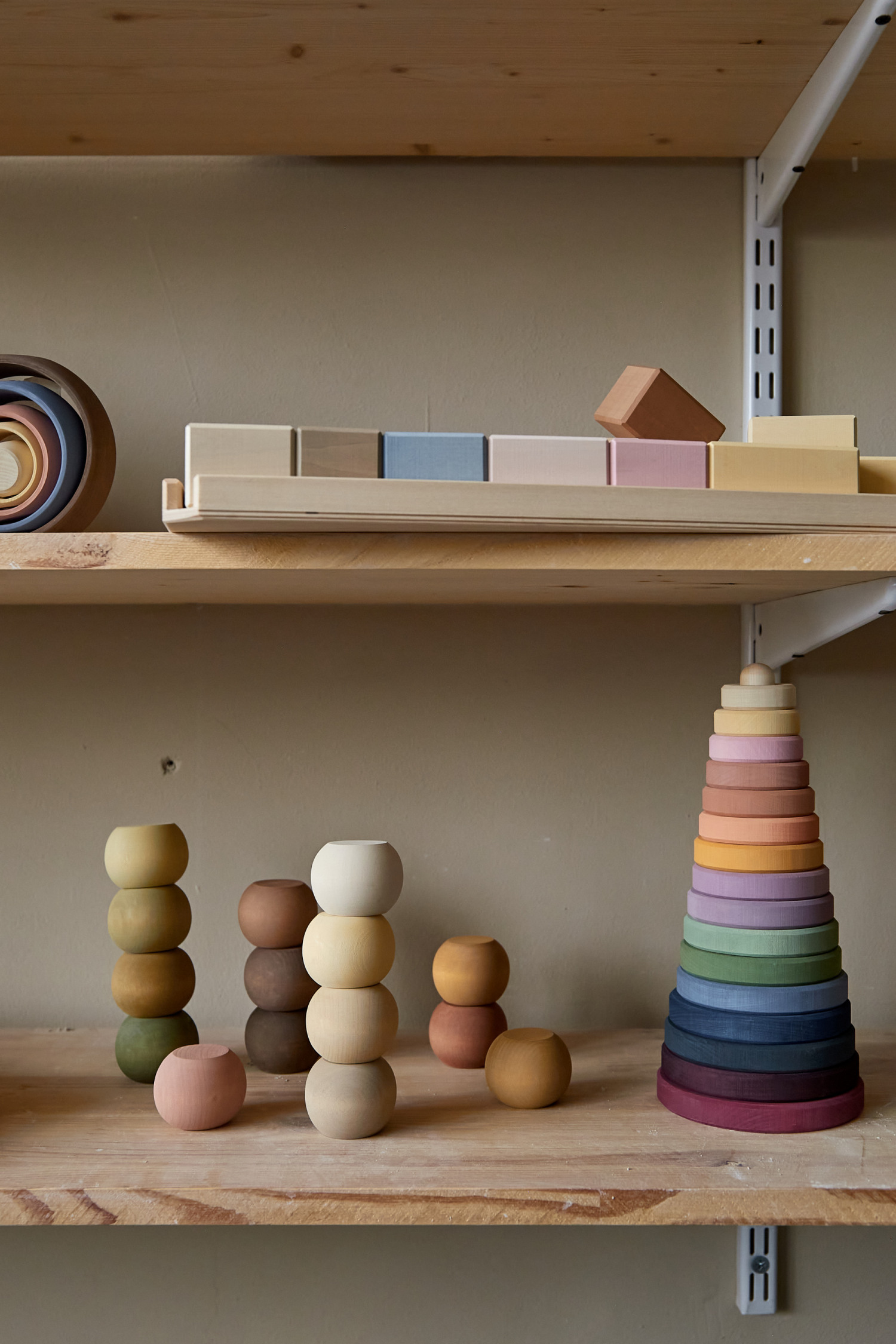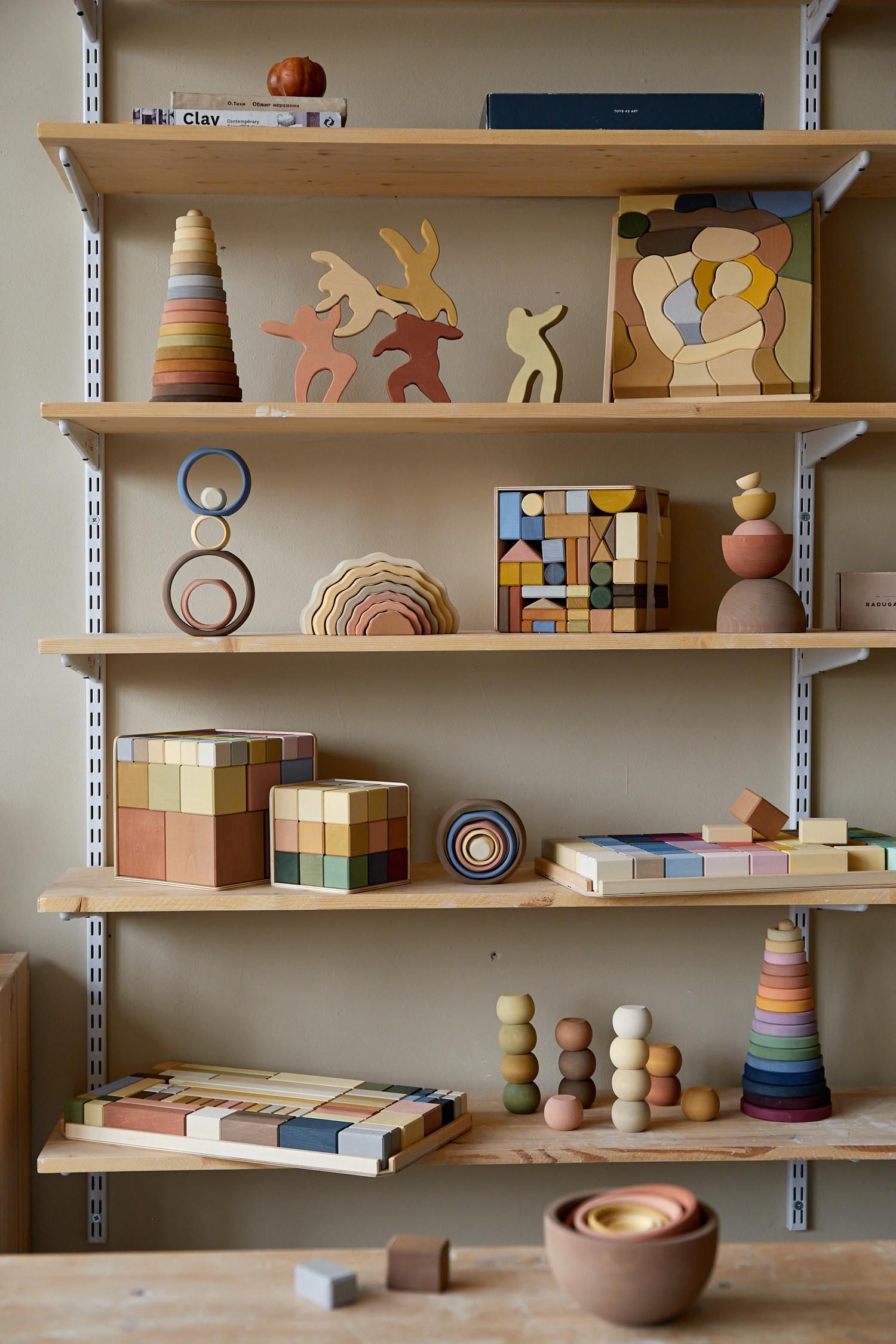 The rounds embody a child's love of the rounded. With this toy, you're less likely to find bruises on apples and tomatoes that you thought you bought intact. The child will have something to practice the art of juggling.

They are like a set of perfect snowballs already made, you can assemble a snowman, a caterpillar, build a tower or a bulky snow-covered Christmas tree. Delicate milky colors will give your child a sense of coziness and set a calm mood. But if you decide to play Petanque with them, they will ignite excitement and fun.

Rounds are like cubes, only better. They are suitable for small kids. In children's round palms, the spheres are big and weighty, velvety to the touch. They can be compared to cubes in shape, weight, and tactile perception. You can do it with your eyes closed, it is more interesting. If you combine them with The Circles, you get interesting mobile constructions.

The simpler the toy, the more games you can play with it, the more room for imagination it gives. Our new Rounds are the quintessence of quality and simplicity.

15850₸
Product
details
Solid wood
Water-based eco-friendly paint
These rounds are made of linden in our small local factory in Russia. They are coated with safe paints without the use of lacquer.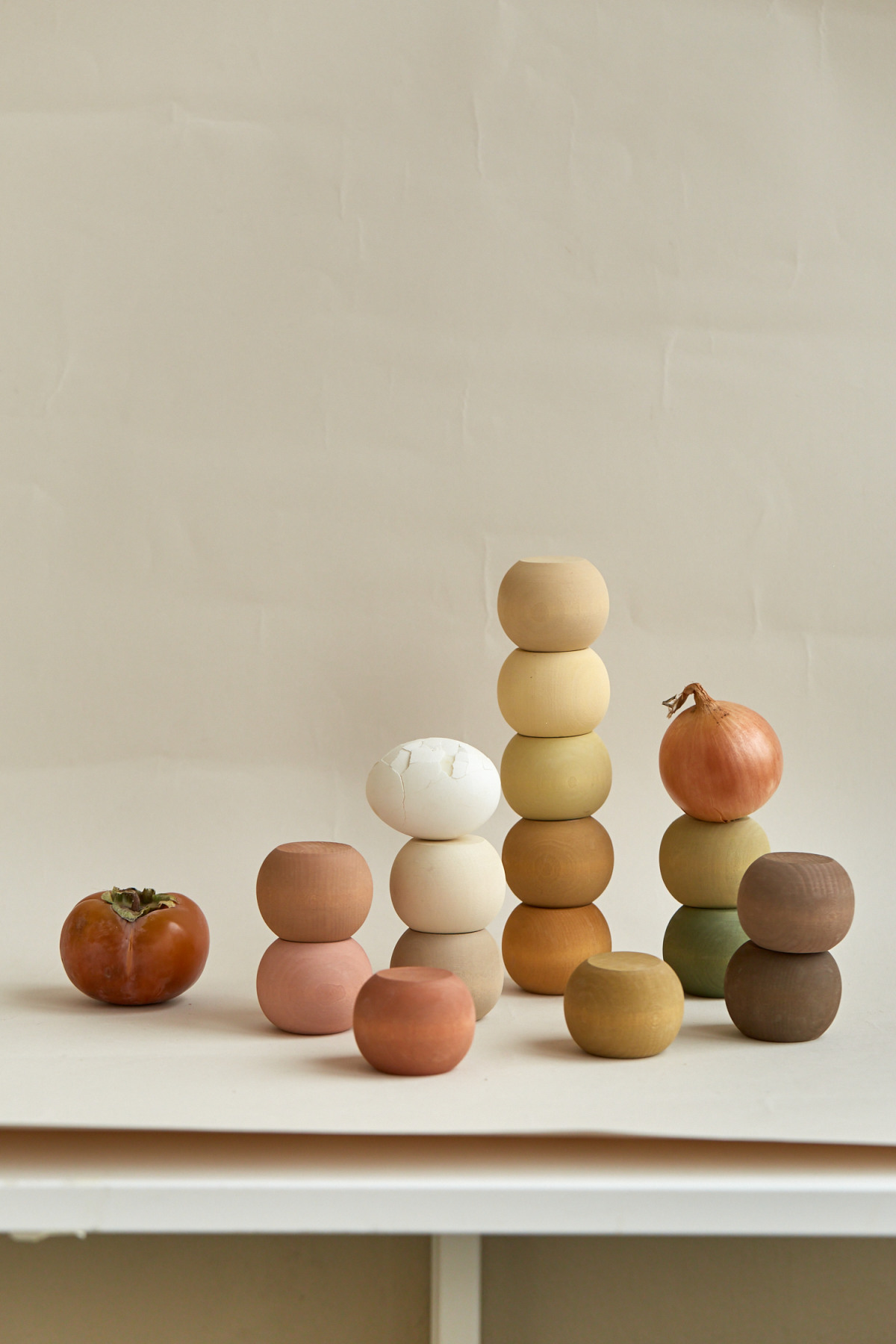 How to use?
- Arrange the rounds in a gradient
- Name the shade of each sphere: melted milk, mother's sweater, first snow
- Assemble different figures, combine them with The Circles, our constructors and cubes, and create new, abstract things
- Reproduce Pablo Picasso's painting "Girl on a Ball." You can put a doll on the ball, or you can put anyone you want with just one eye closed. To understand how it works, discuss its structure and principles of perspective, it's interesting!
- Roll spheres in a straight line and on an inclined surface, roll them against each other
- Practice balance, try carrying a ball on your head
- Try juggling