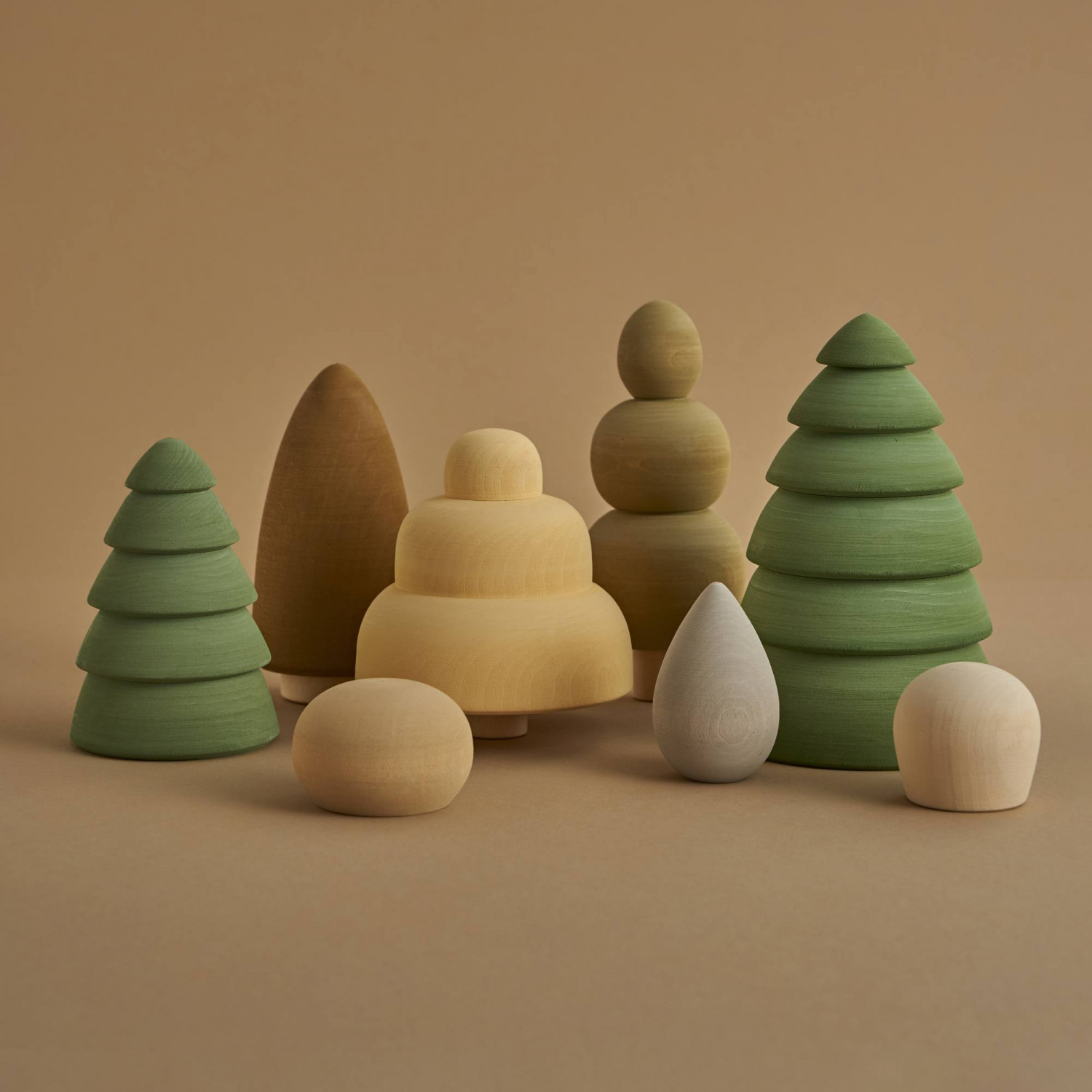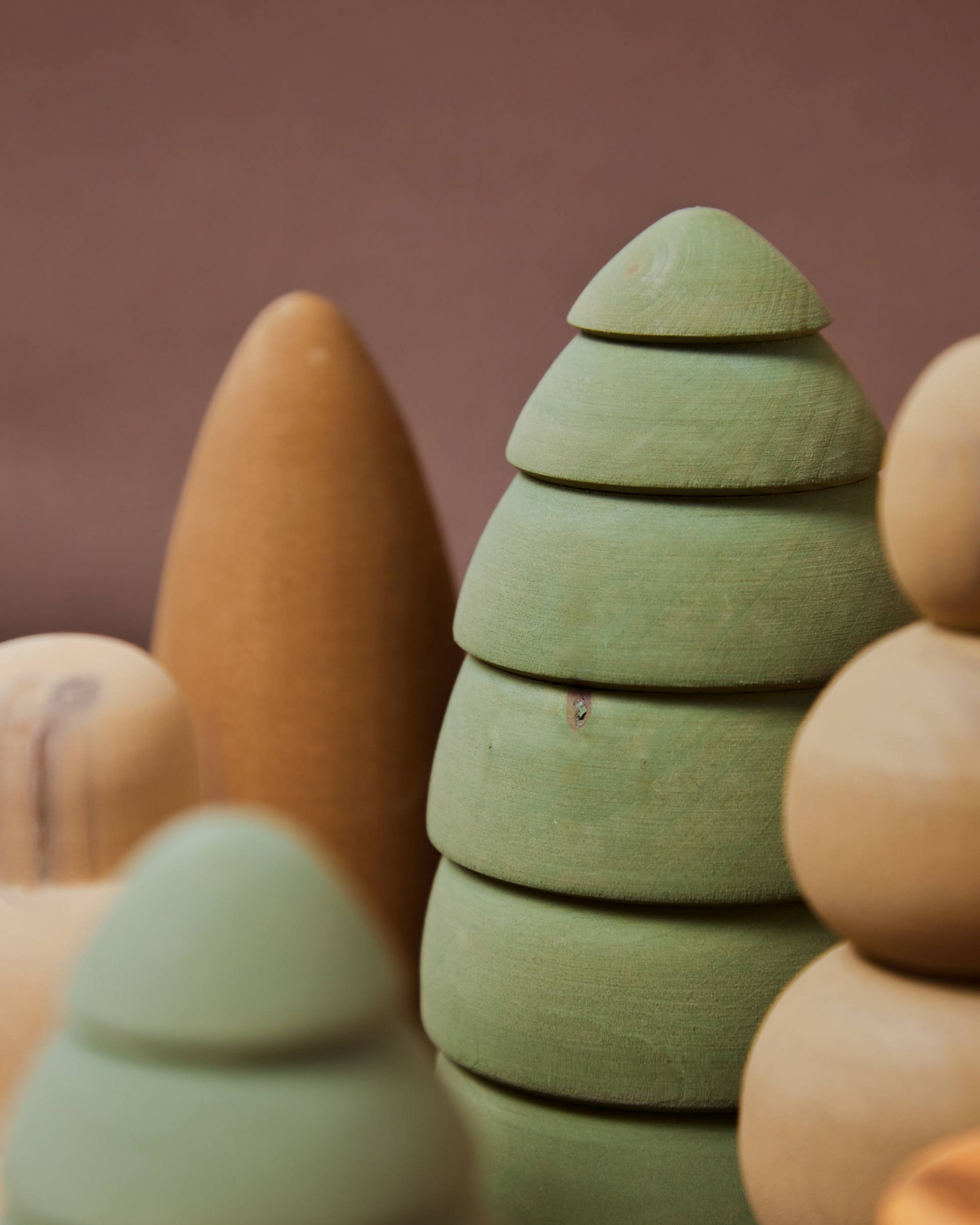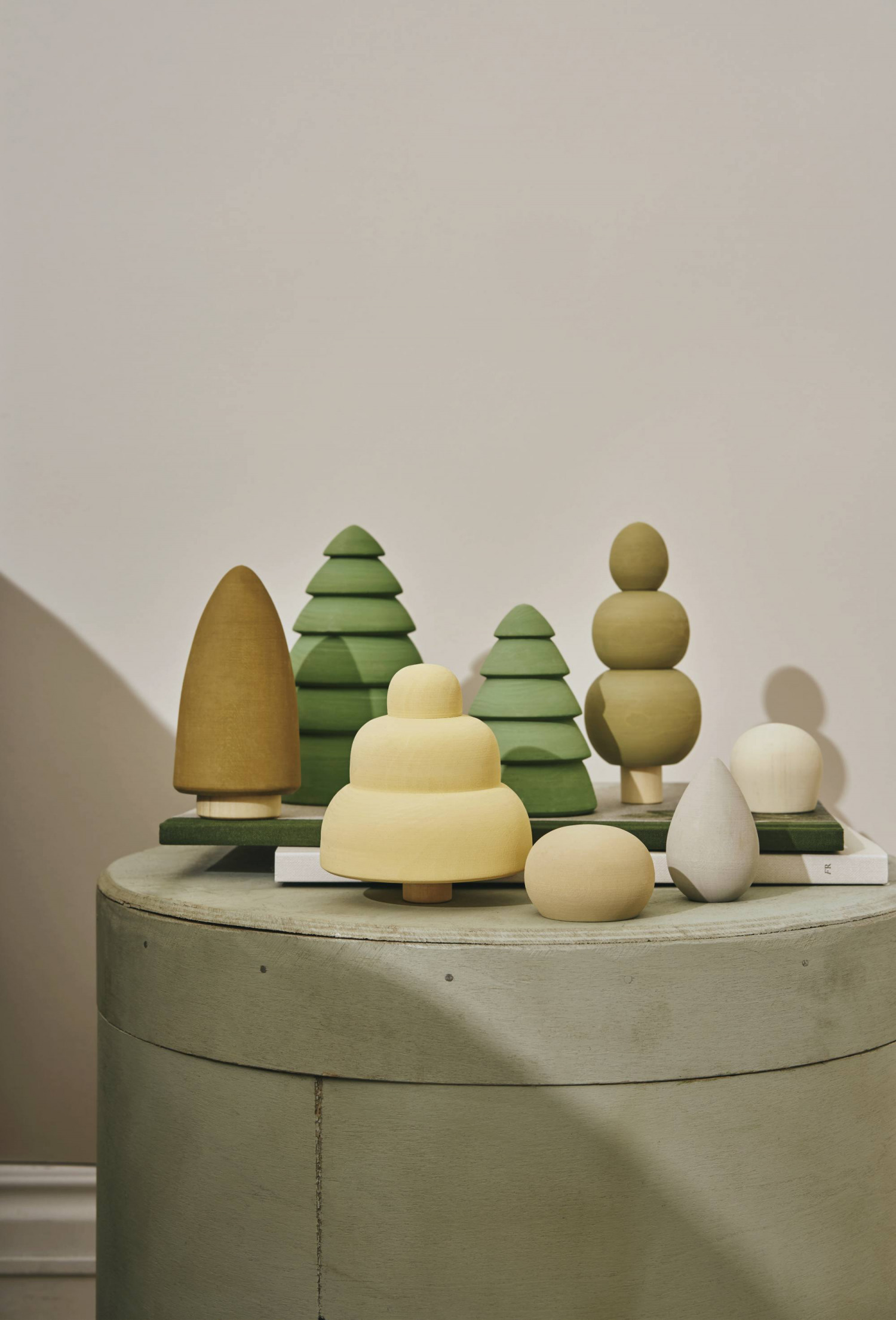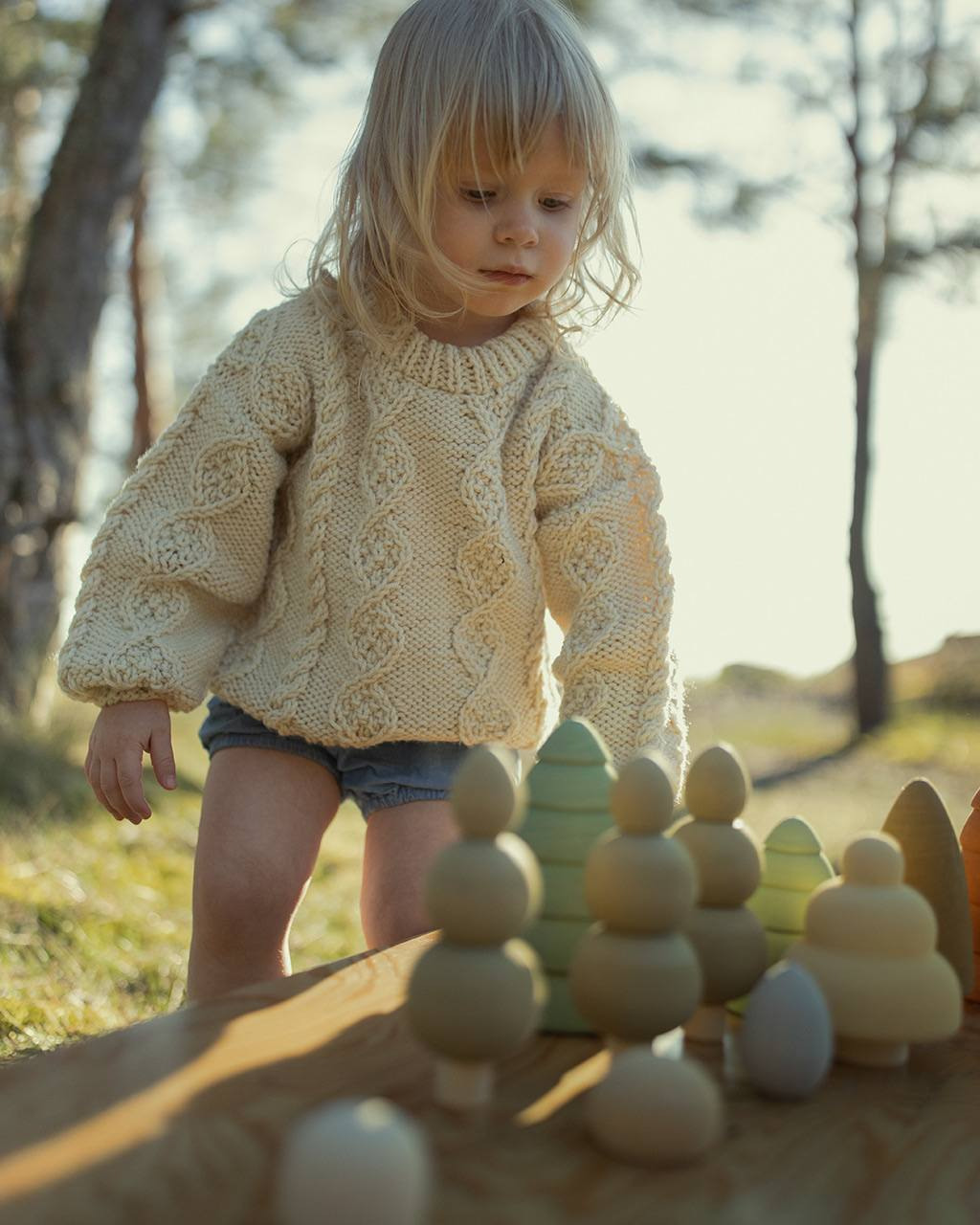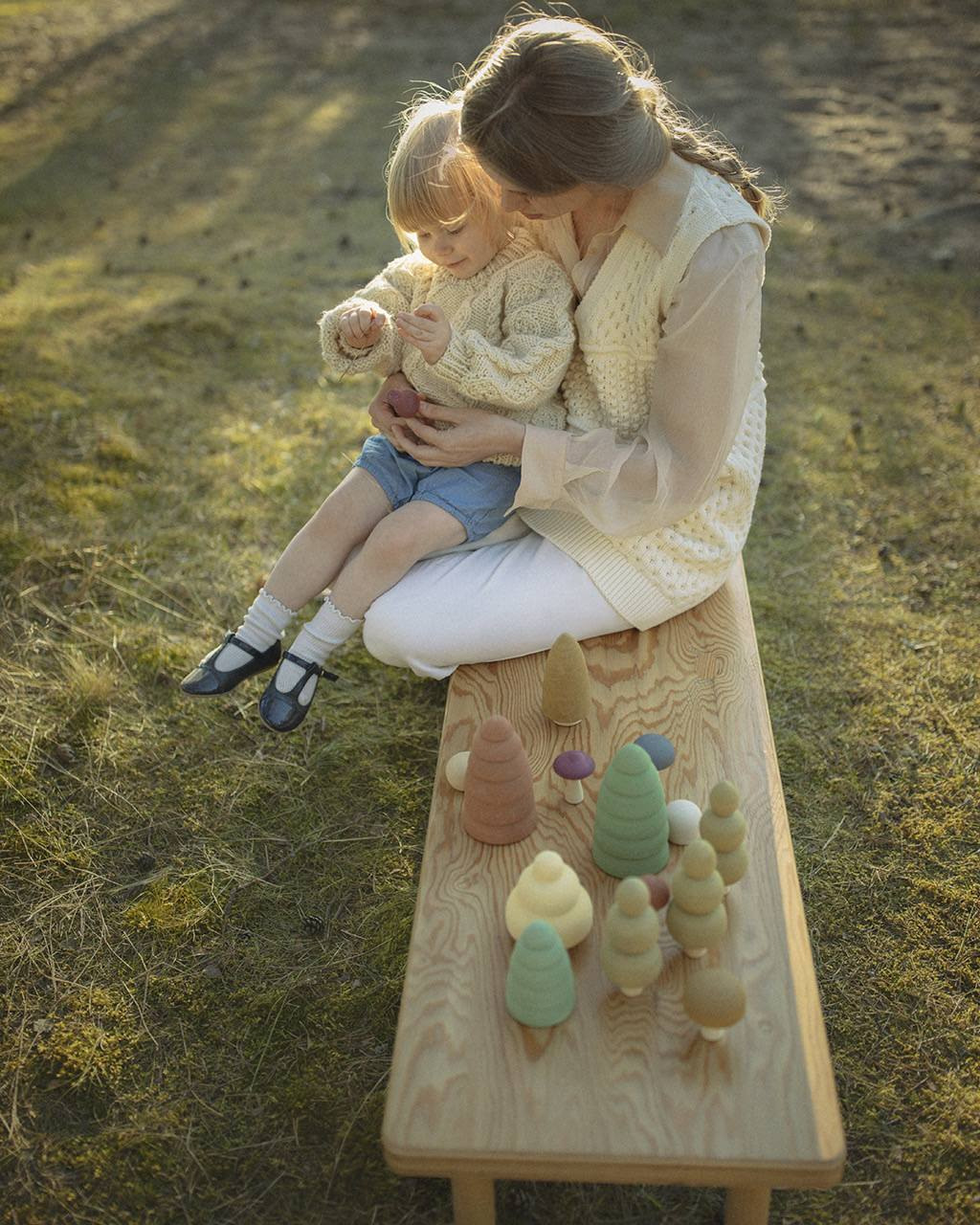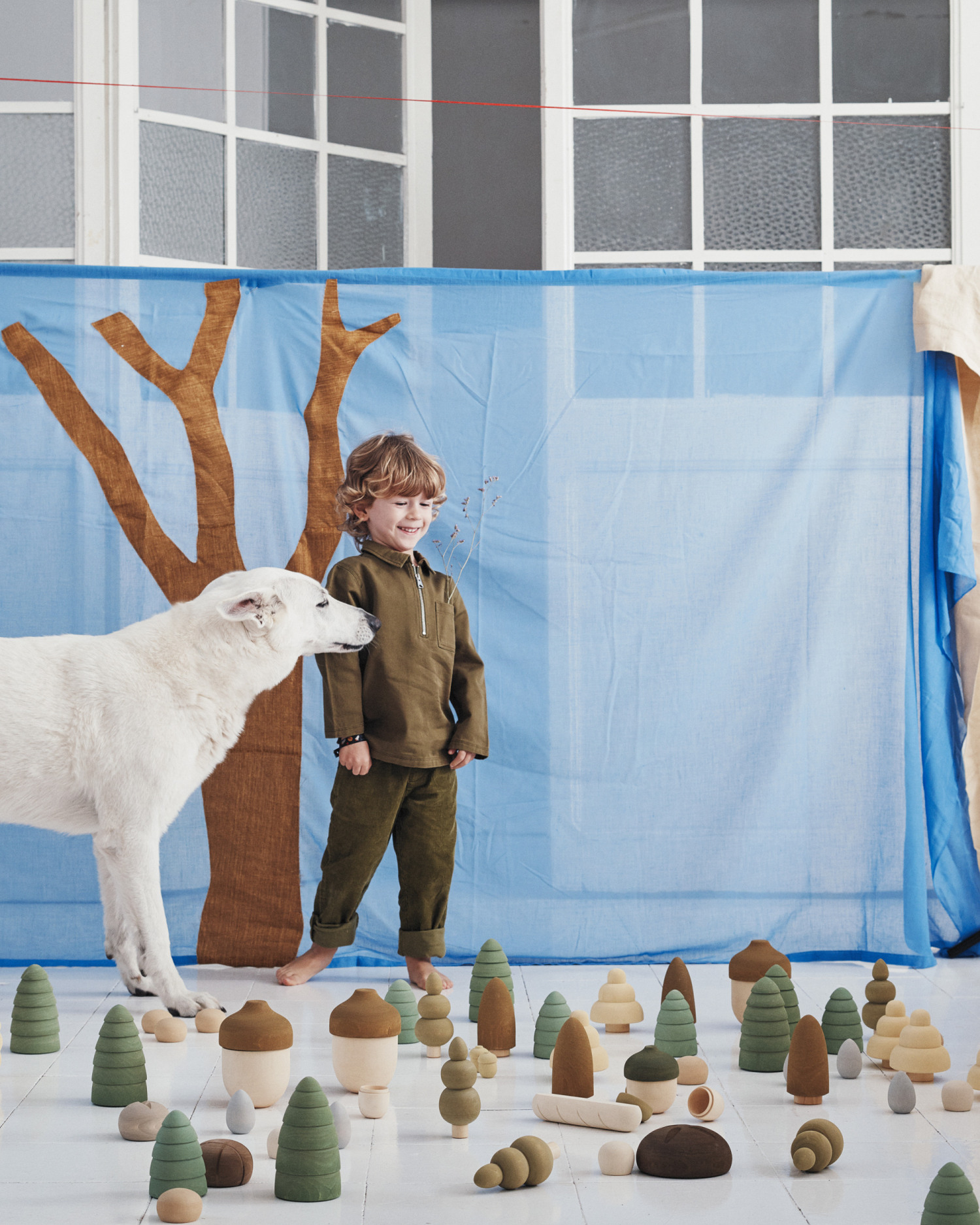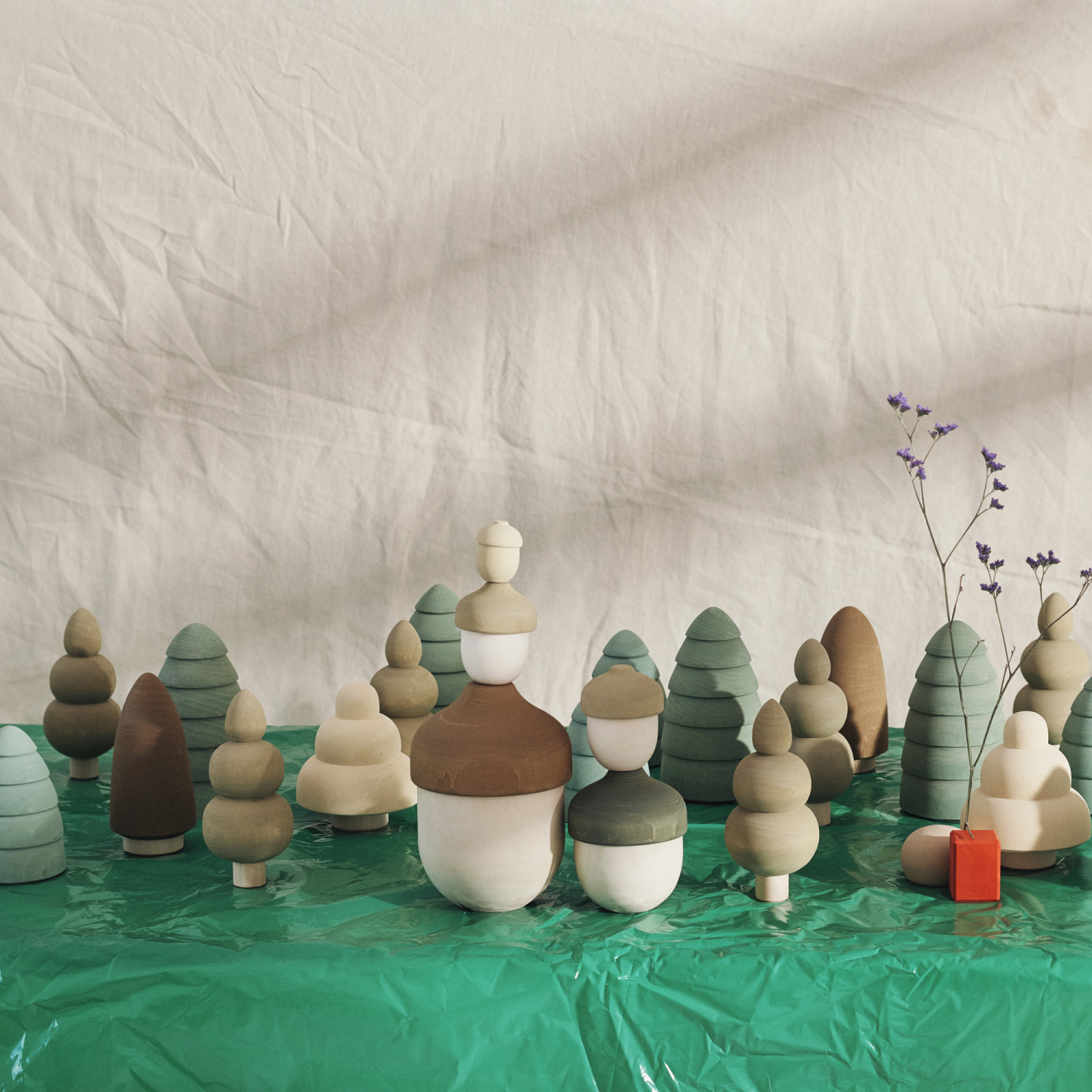 Imaginative play
Summer Forest
Summer Forest
Forest set is a piece of nature in your home. Its unusual shape develops creativity, natural colors soothe and its tactility transfers your attention from your mind to the body.

Forest set is ideal to feel calm in a turbulent time.
Our trees are little reminders for children and adults. They say that tiny seeds can give life to really tall and strong trees.

23549₸
Product
details
Solid wood
Water-based eco-friendly paint
Smallest piece (bush) 3х5 cm
Biggest piece (fur tree) 14х8 cm
The pieces are light and stable, made of natural linden and painted with safe paint without the use of lacquer.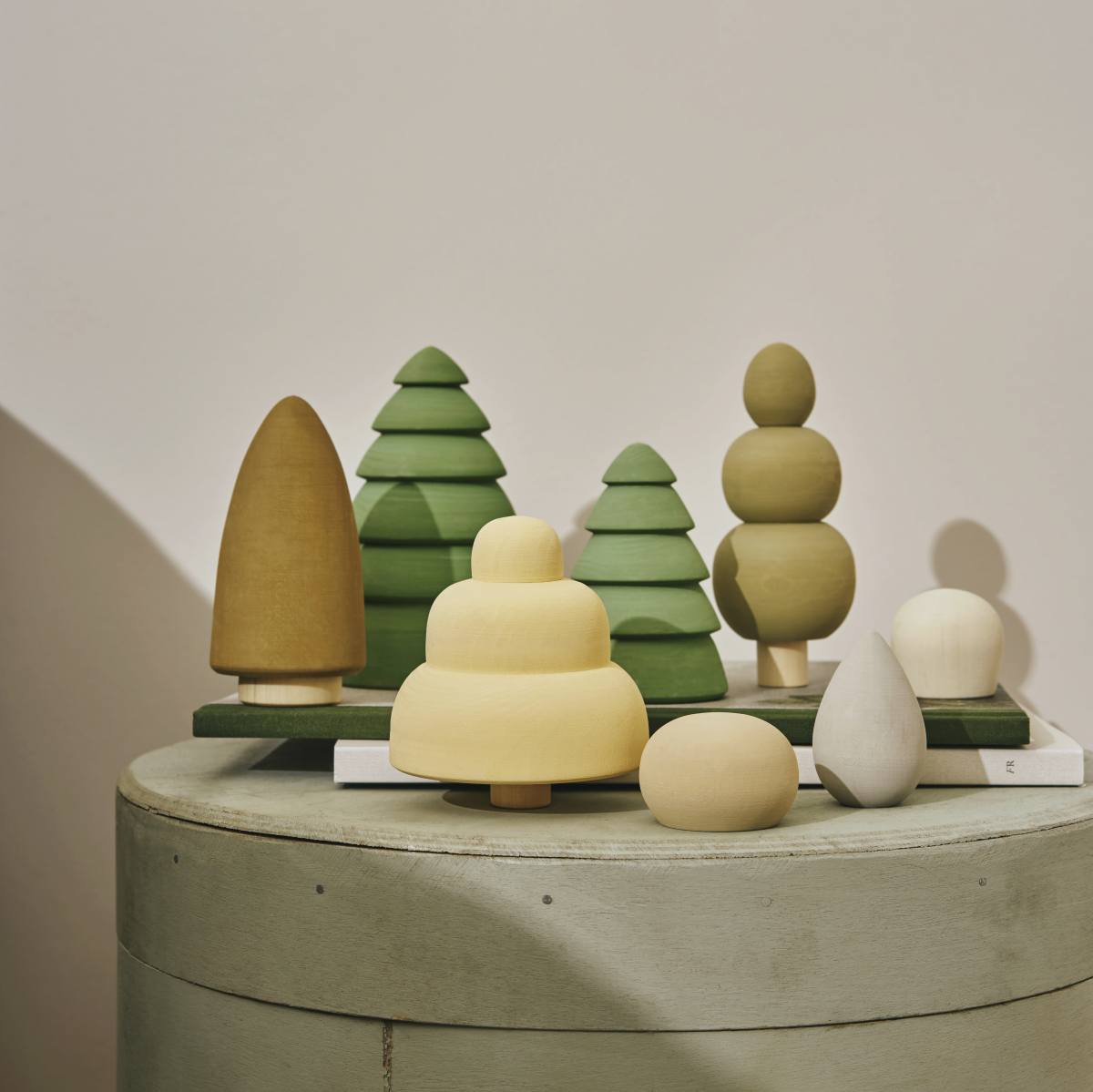 How to use?
- Role-play «Gruffalo»
- Take the Forest set with you for a walk in the park and find matching leafs or trees
- Lay a green scarf on the floor, it will be the grass. Use threads and twines as paths and a blue ribbon as a river. Inhabit your forest with toy animals
- Decorate trees with seasonal décor: stick small snowflakes on them in winter or golden leaves in autumn