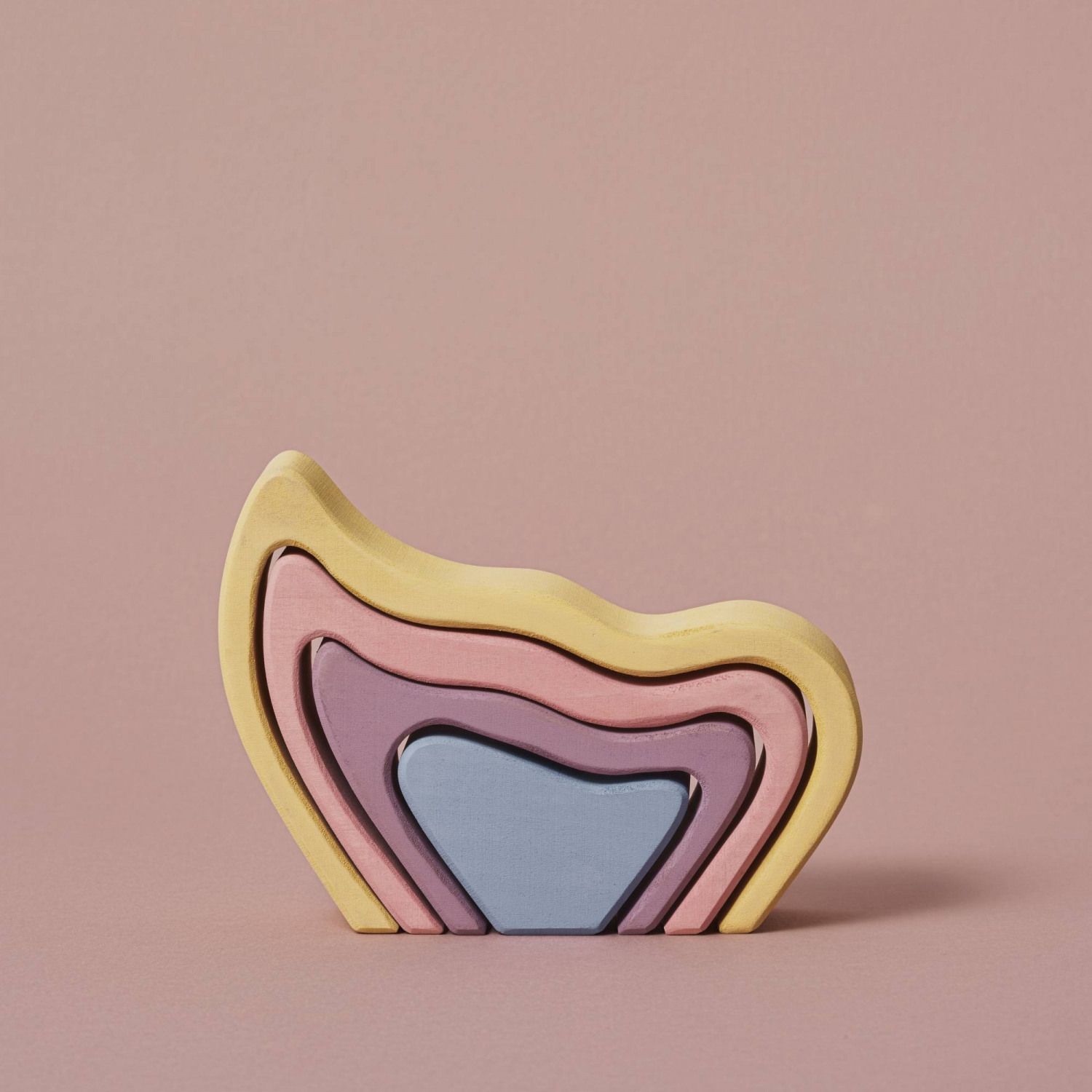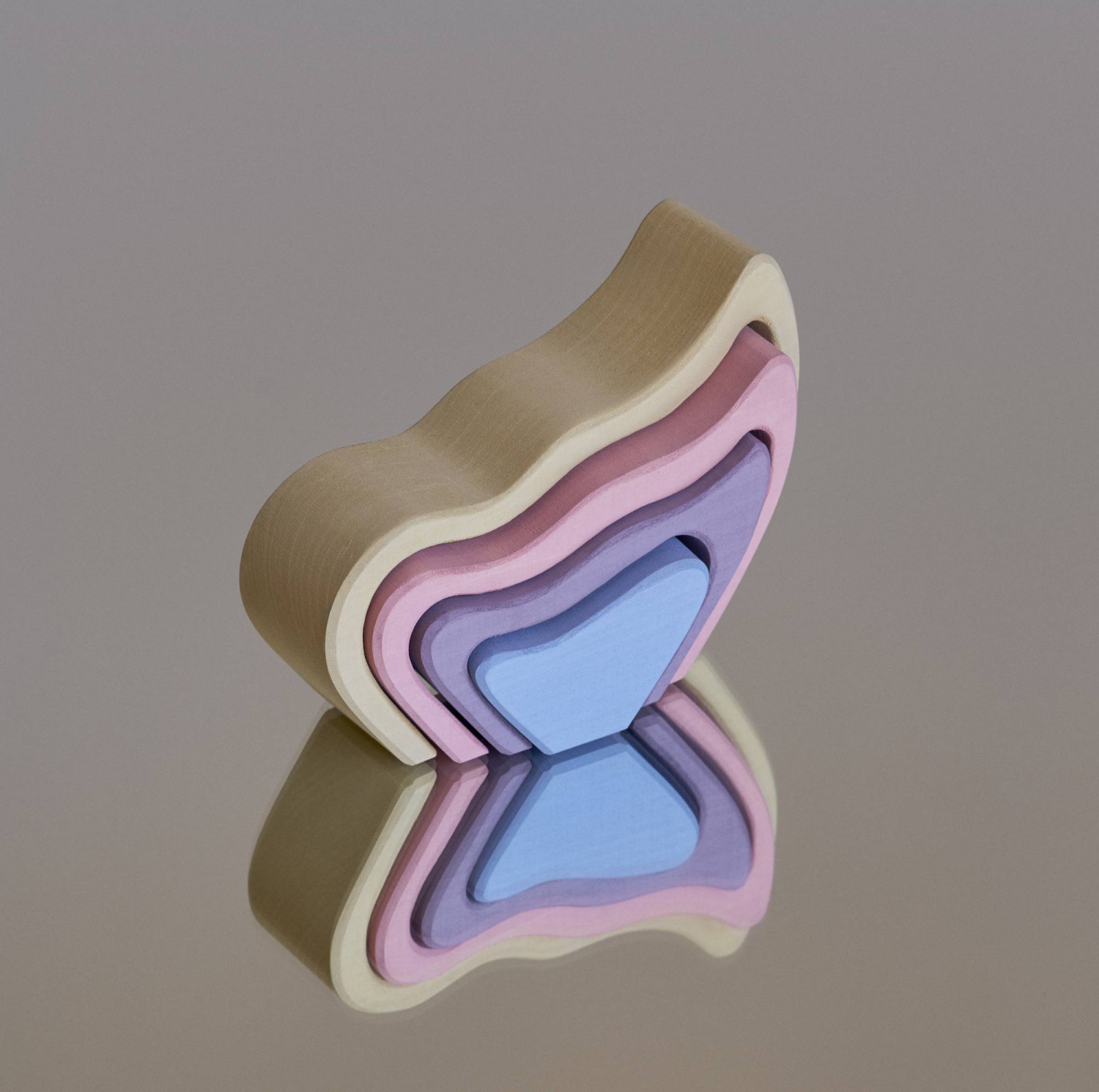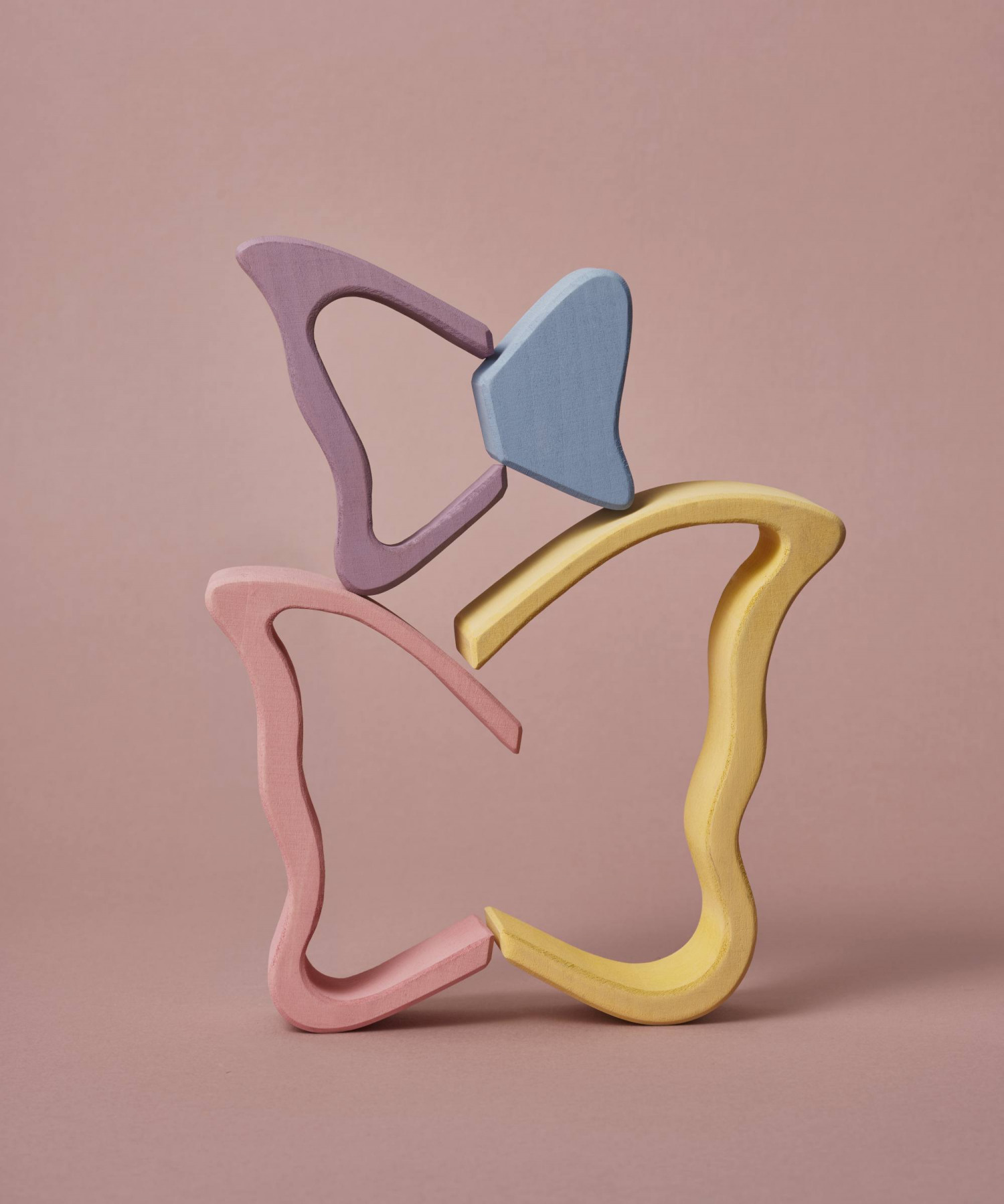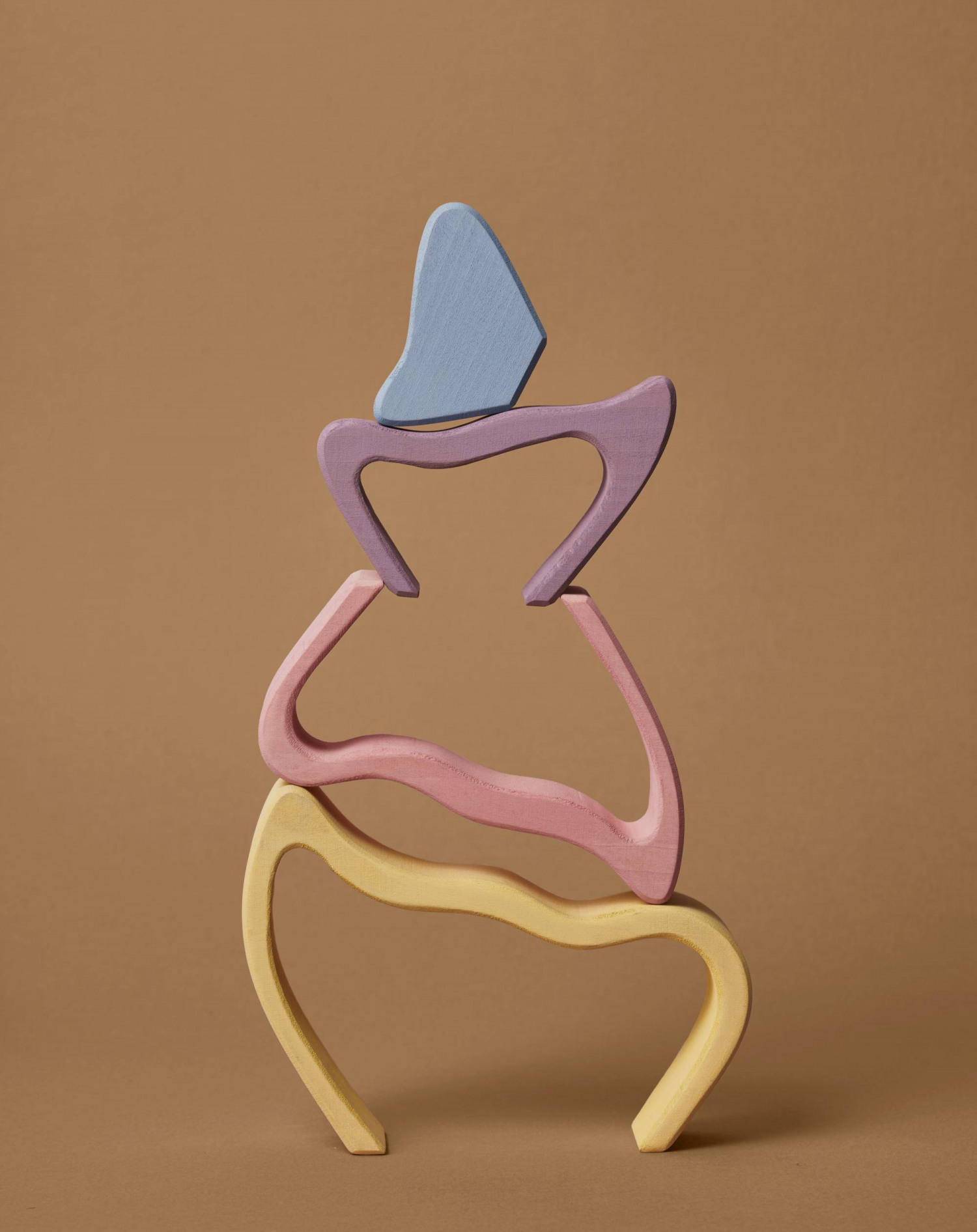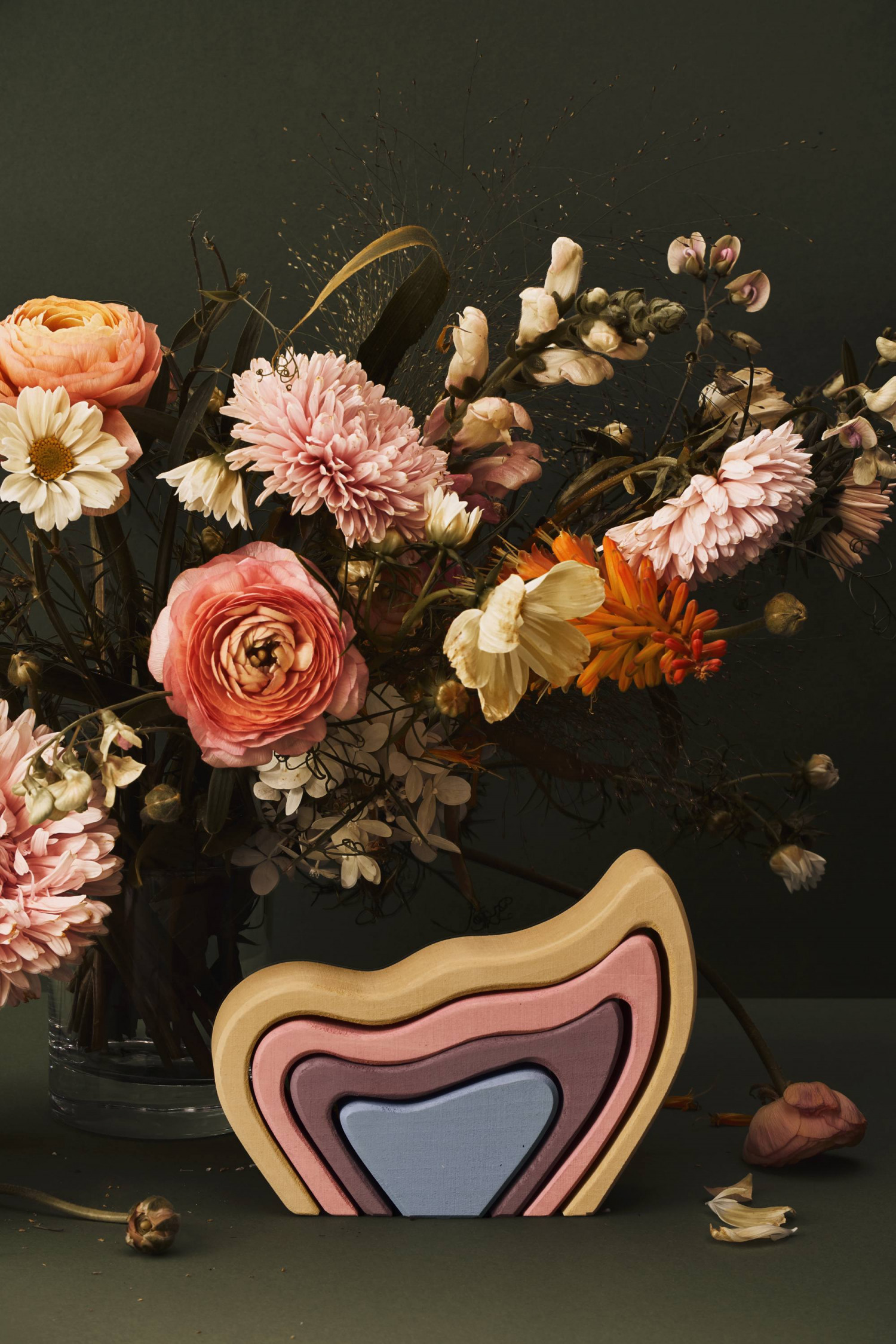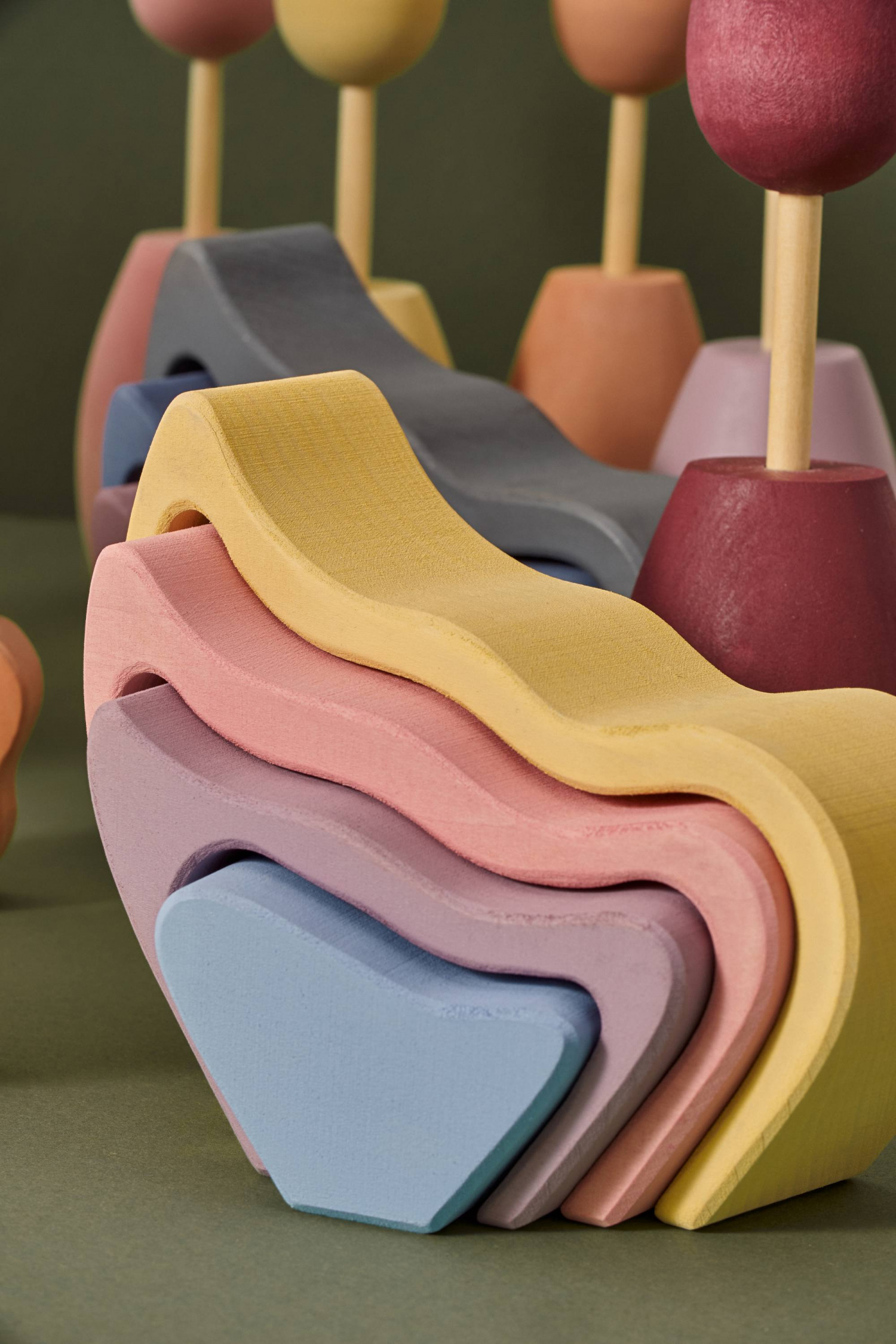 Arch stackers
Butterfly Arcs
Butterfly Arcs
Butterfly arcs are about nature, summer and how the simple-looking things in a child's hands turn into toys with great potential. Arcs become a balancing structure, or a cozy cave for the toy beast, or they line up into a mountain range, and if you lean an arc against the mirror surface a hidden miracle appears in the reflection.
Product
details
Solid wood
Water-based eco-friendly paint
The toy is made of linden in our small local factory in Russia. It is coated with safe paints without the use of lacquer. Pastel shades remind of spring, minimalism and purity.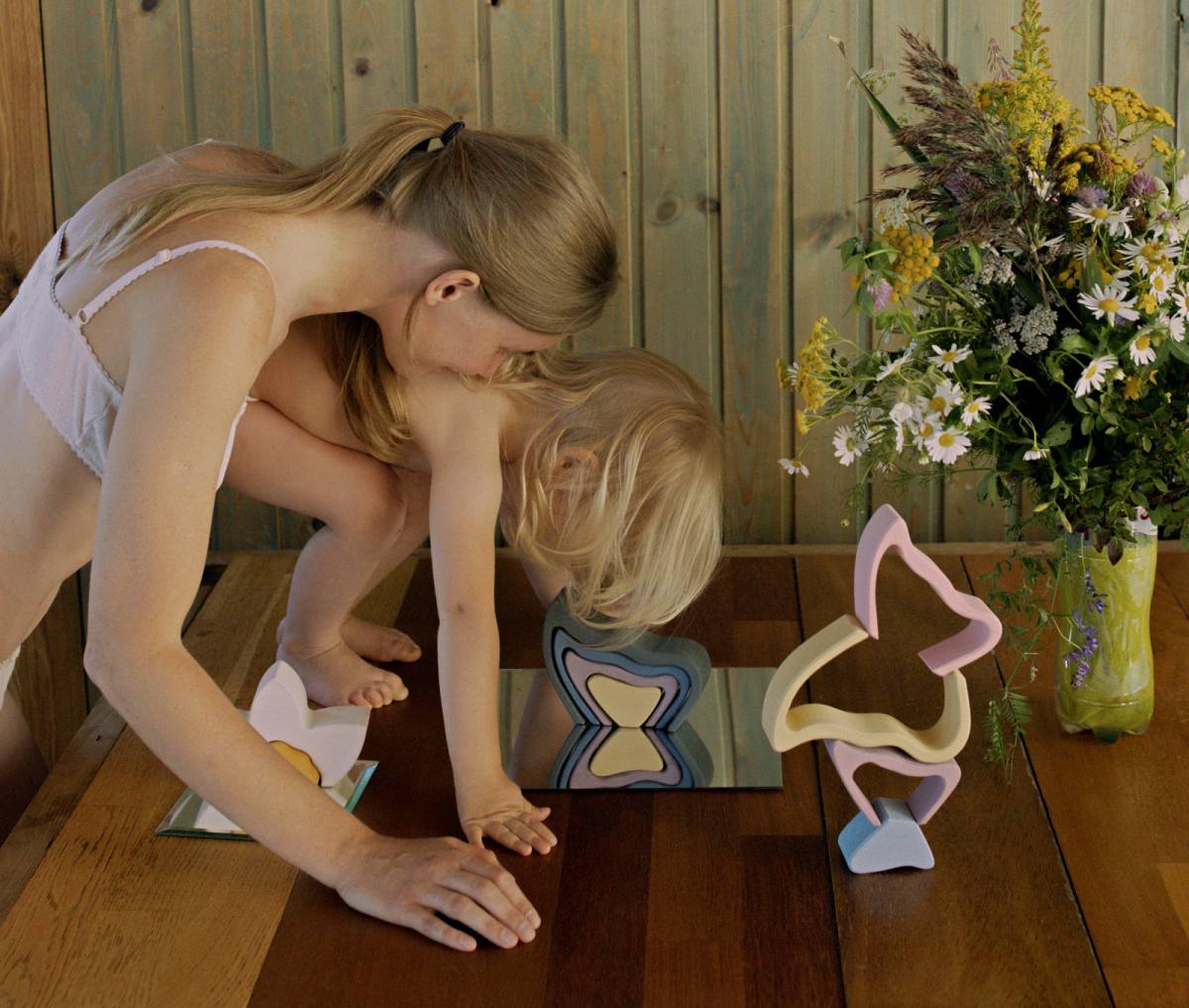 How to use?
- Lean an arc against the mirror surface to see the butterfly
- Think of what else the pieces look like – a wolf howling at the moon, a mountain, a crab, the mouth of a volcano
- Put the pieces on top of each other one by one, trying not to let one fall
- Find different kinds of butterflies on the Internet, remember which ones live in the nearest park or garden
Toys in life
How and who play
with our toys
@