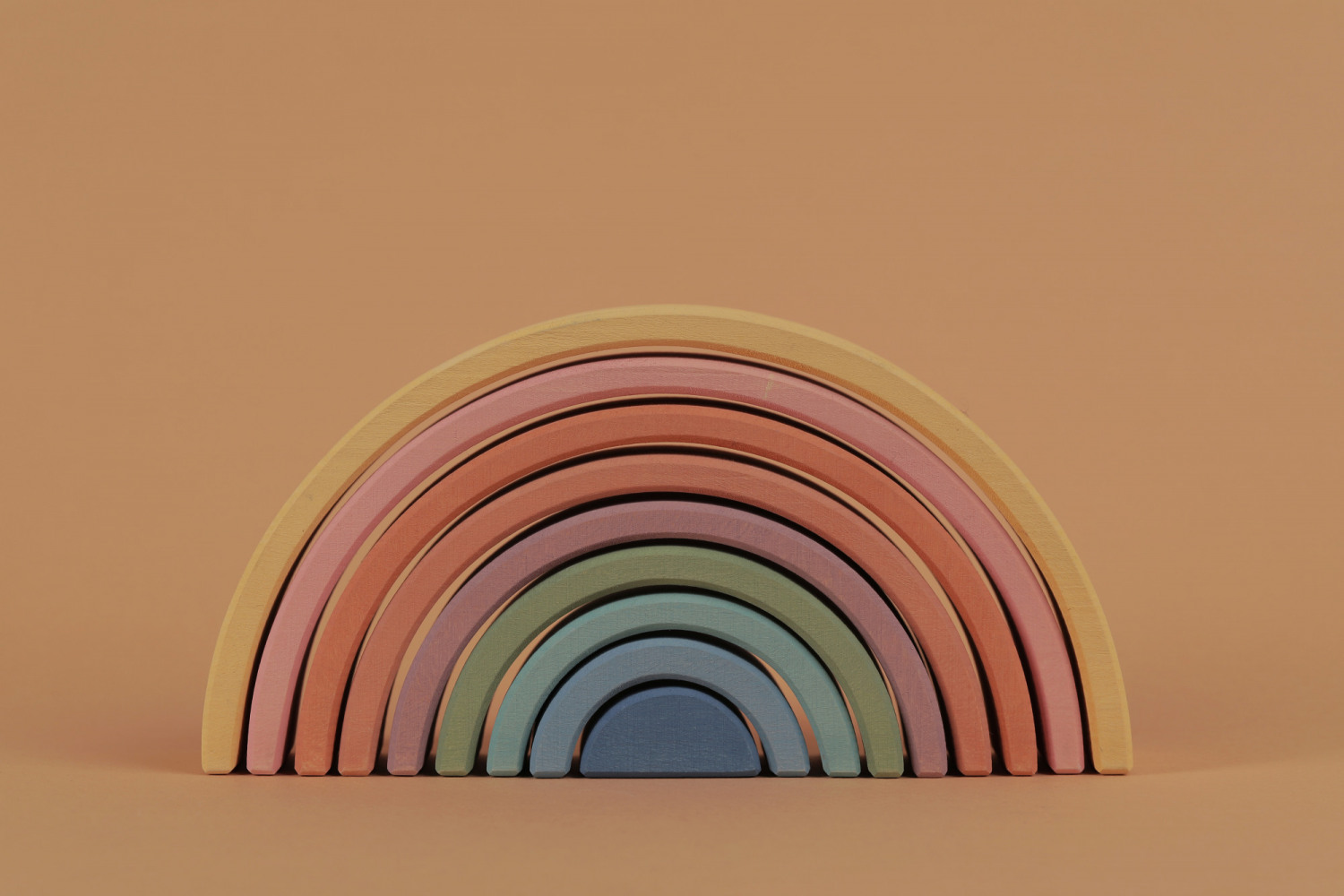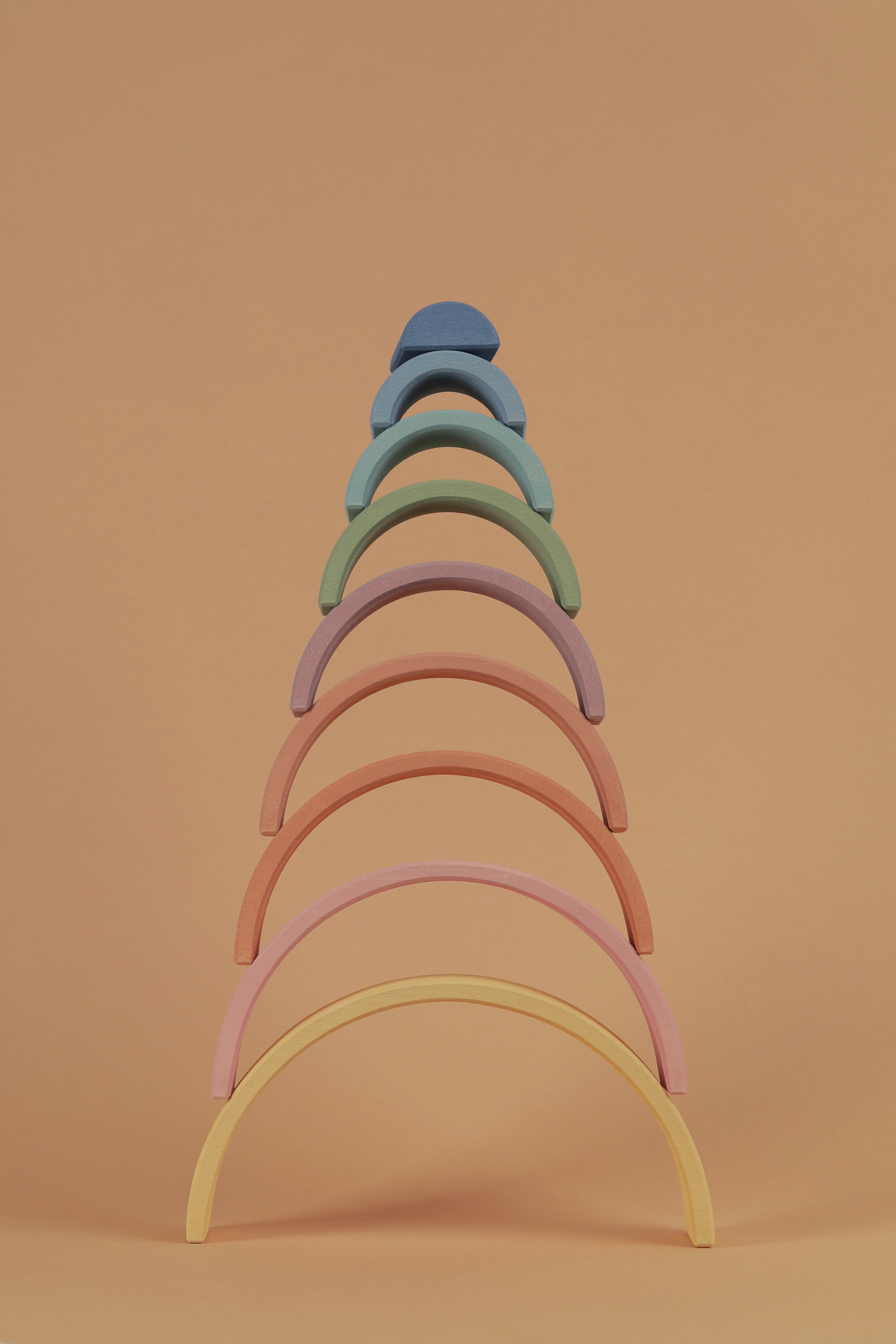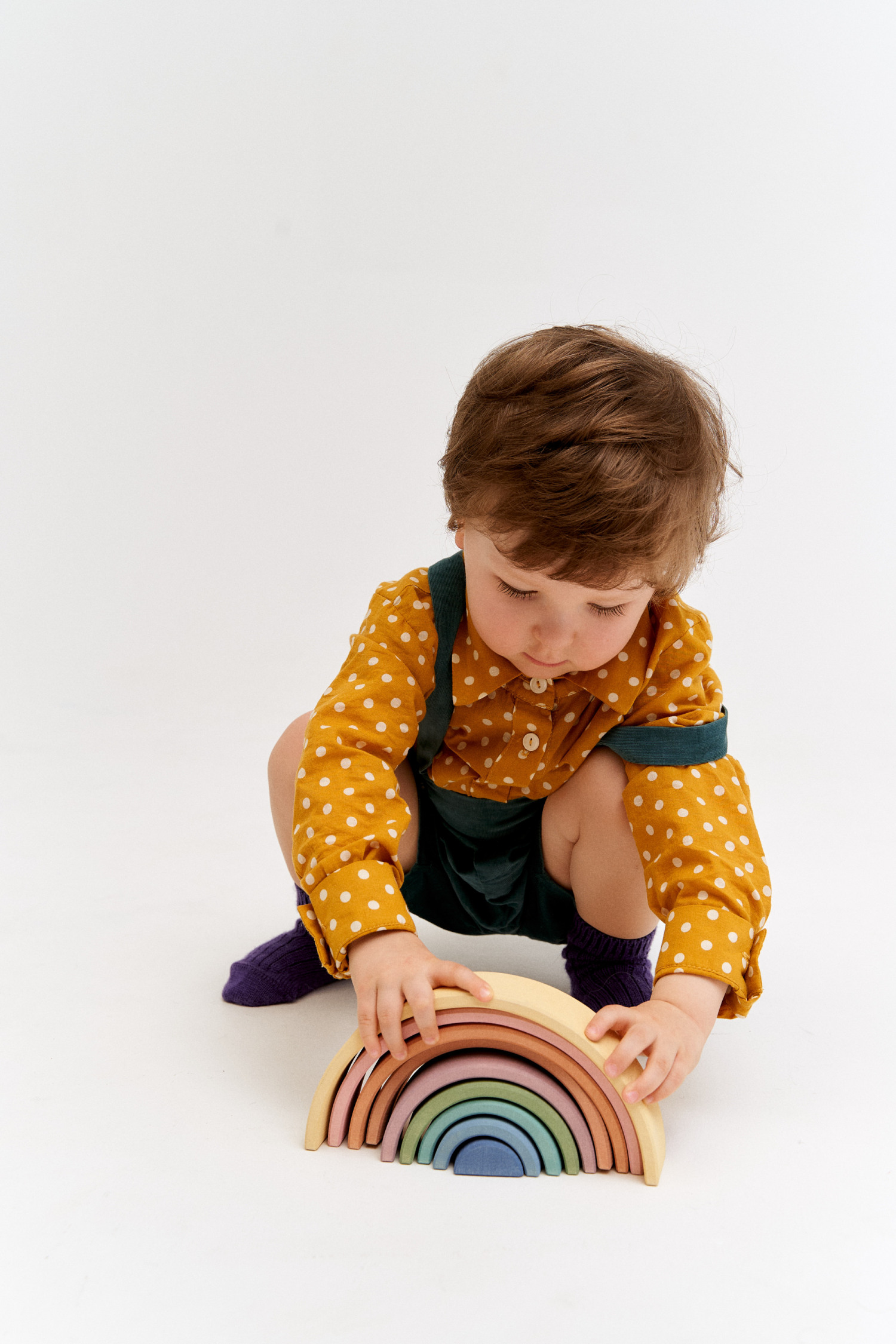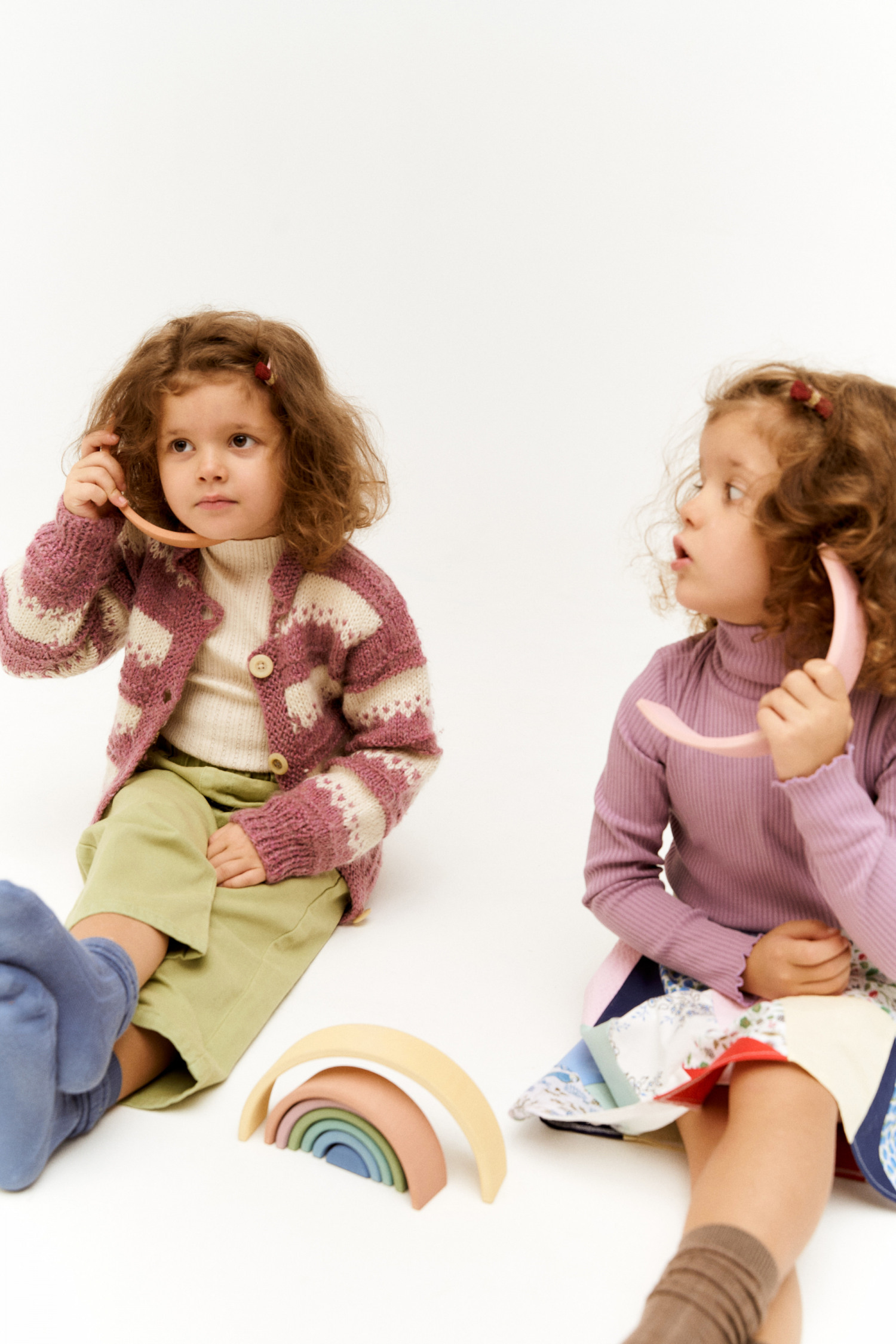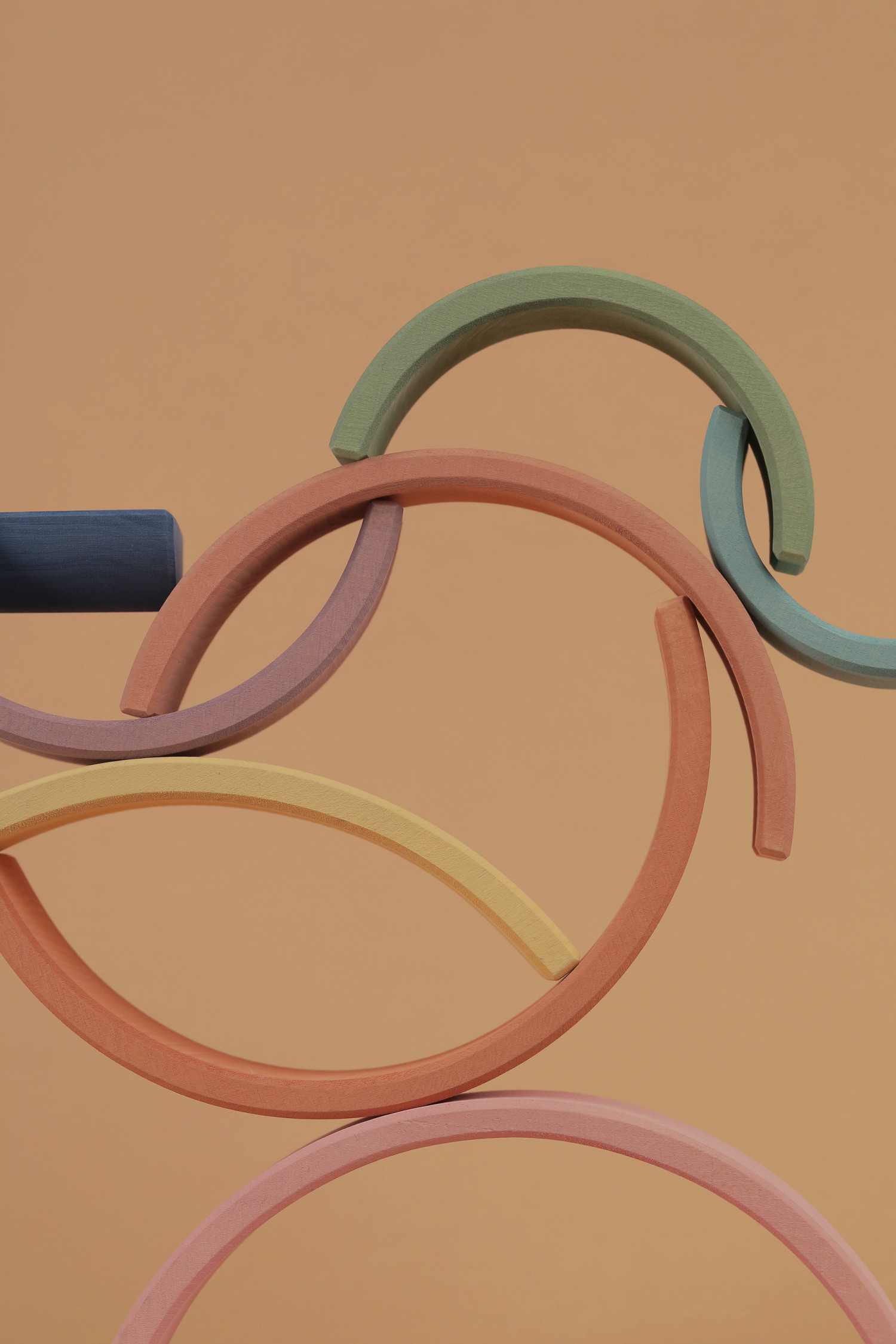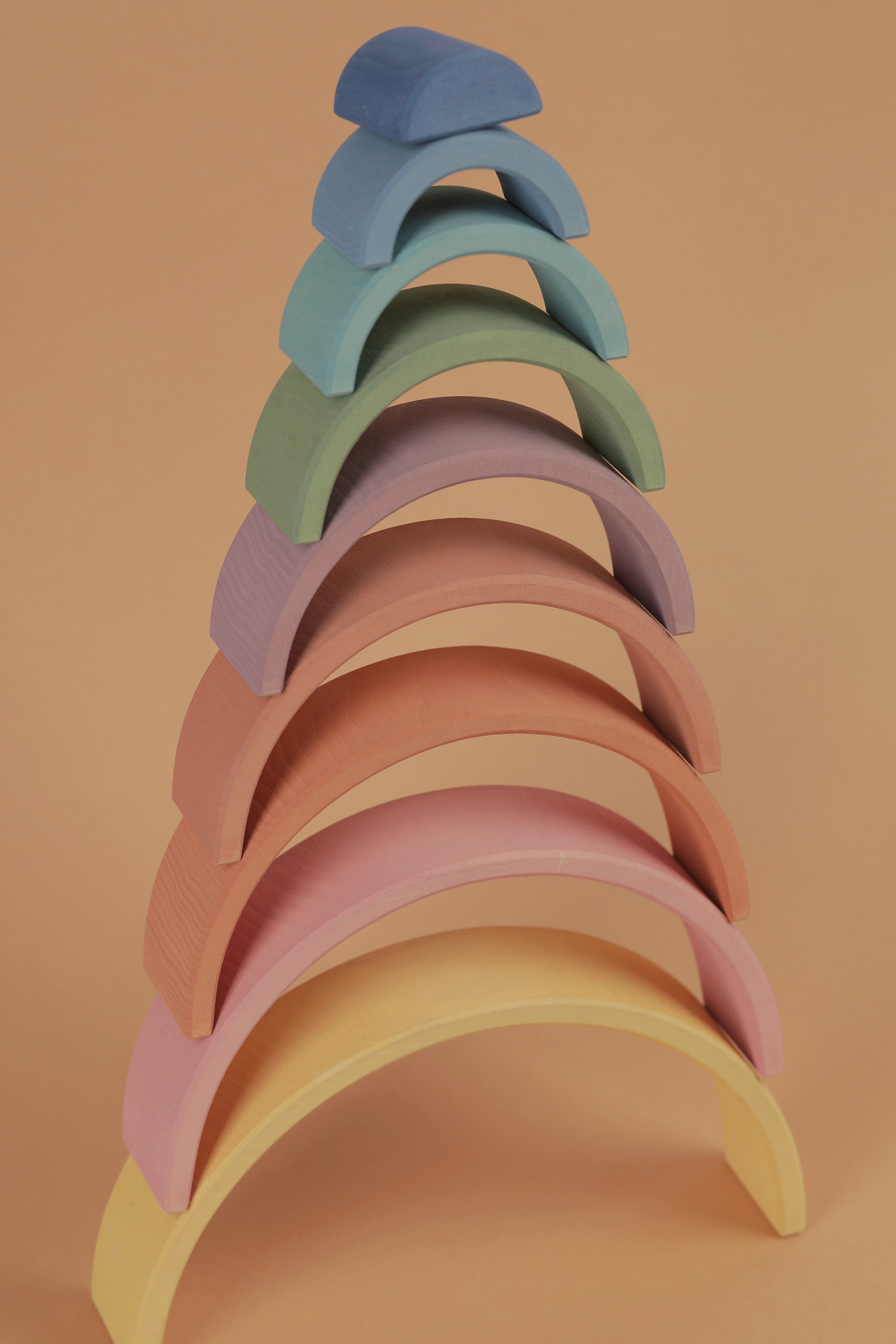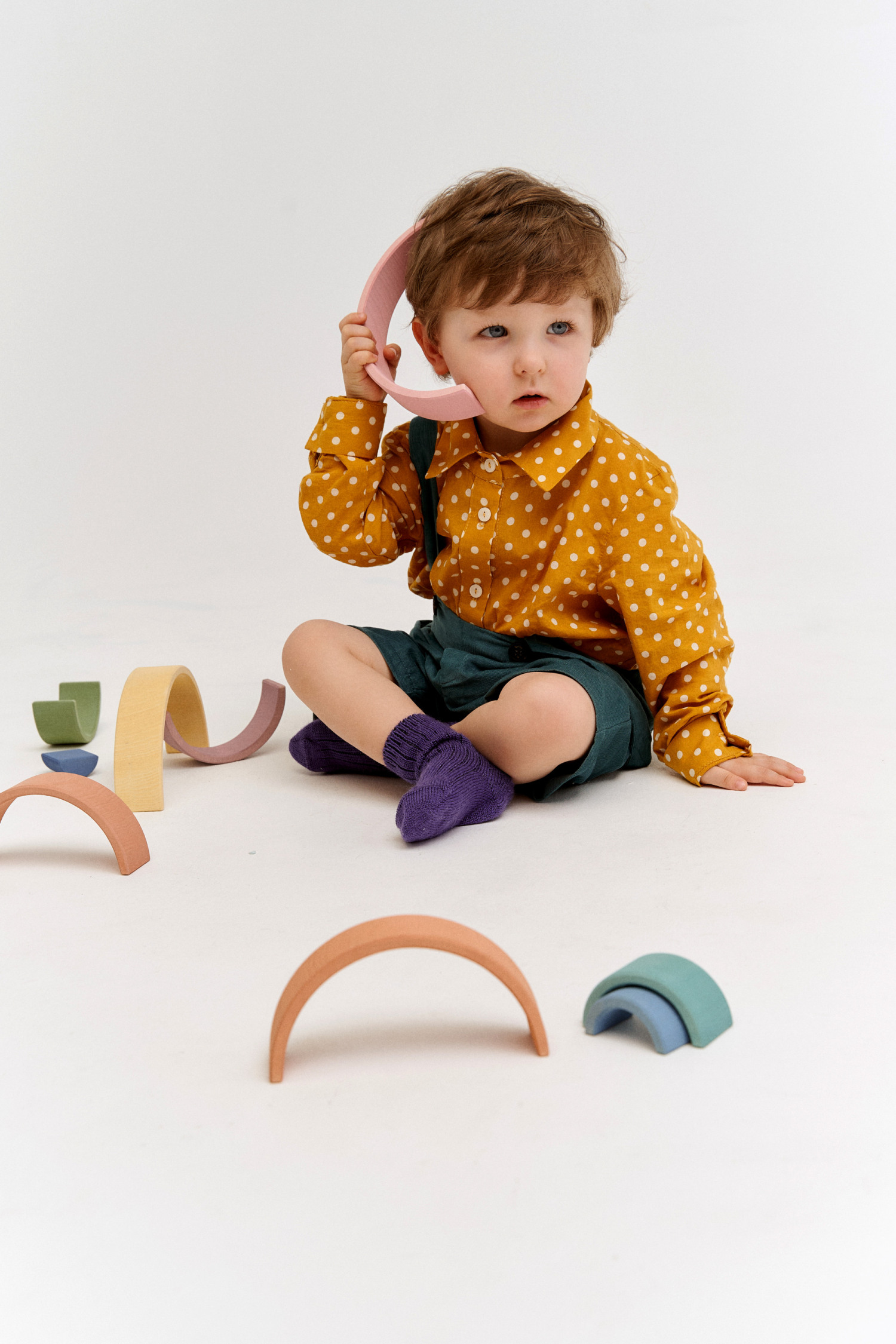 Arch stackers
Arcs Pastel, 9 arcs
Arcs Pastel, 9 arcs
A rainbow in the sky is an ordinary miracle and a reason to smile. Perhaps that is why kids like to play with arcs so much. This rainbow broke all the rules of the adult world and became two colors larger.

Arcs are an intuitive toy. Without the help of their parents, they are easily assembled in the correct order, and if you do the opposite, it also turns out interesting.

The toy seems simple, but it can be used to make a garage for cars and a road tunnel, it easily turns into a cave, a swing or unusual towers. And the rainbow goes well with other toys, complementing their functionality.

The arcs are painted with a safe water-based paint, we chose pastel colors for them in all shades of the summer sky.
Product
details
Solid wood
Water-based eco-friendly paint
The toy is made of linden in our small local factory in Russia. It is coated with safe paints without the use of lacquer.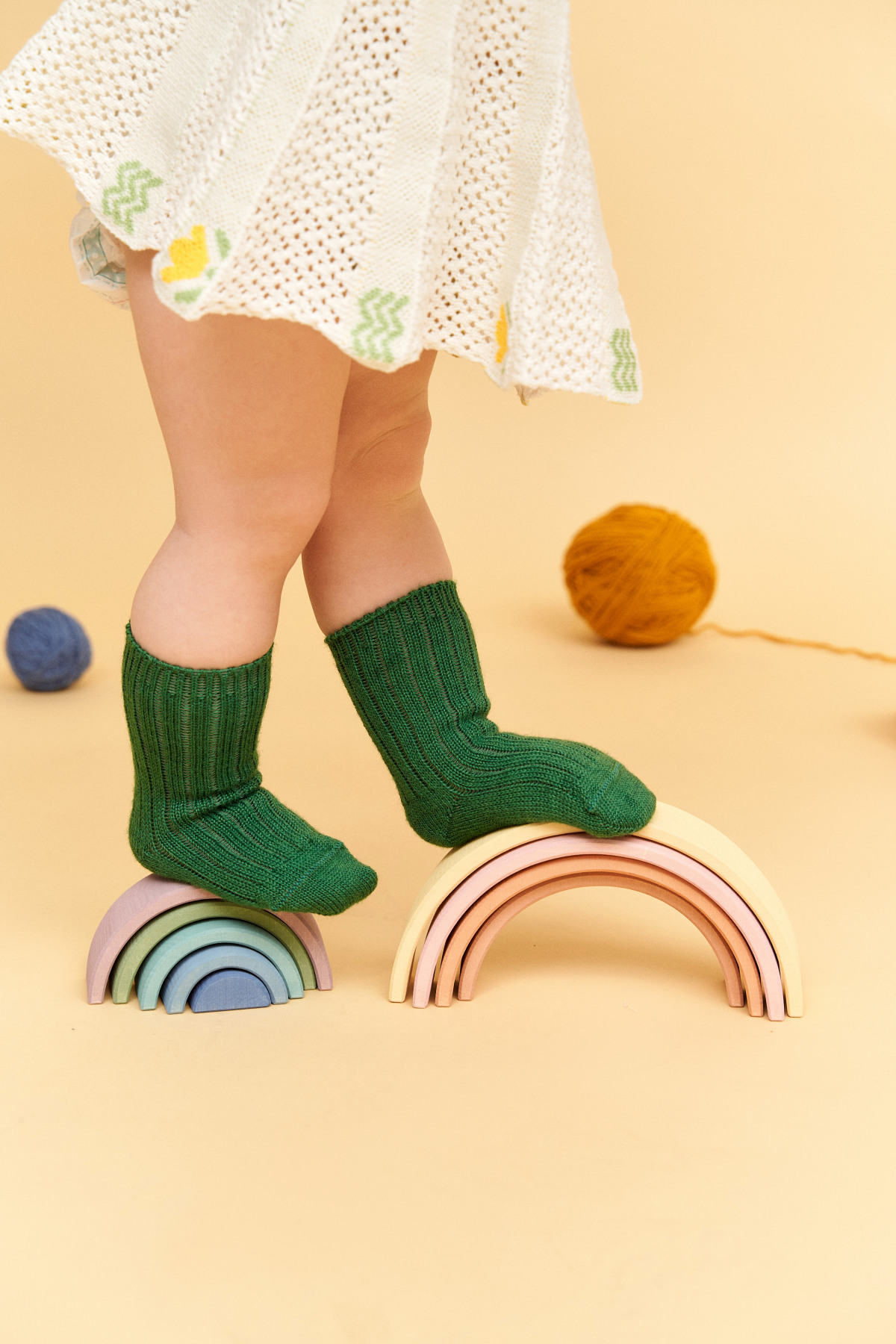 How to use?
Build arc bridges between other toys and objects.
Catch balance by unusually placing arcs.
Build a house for toy animals, a tunnel or a garage for cars.
Come up with your own names for the colors of the rainbow.
Turn the arcs into rocking cradles for small toys by simply flipping them over.