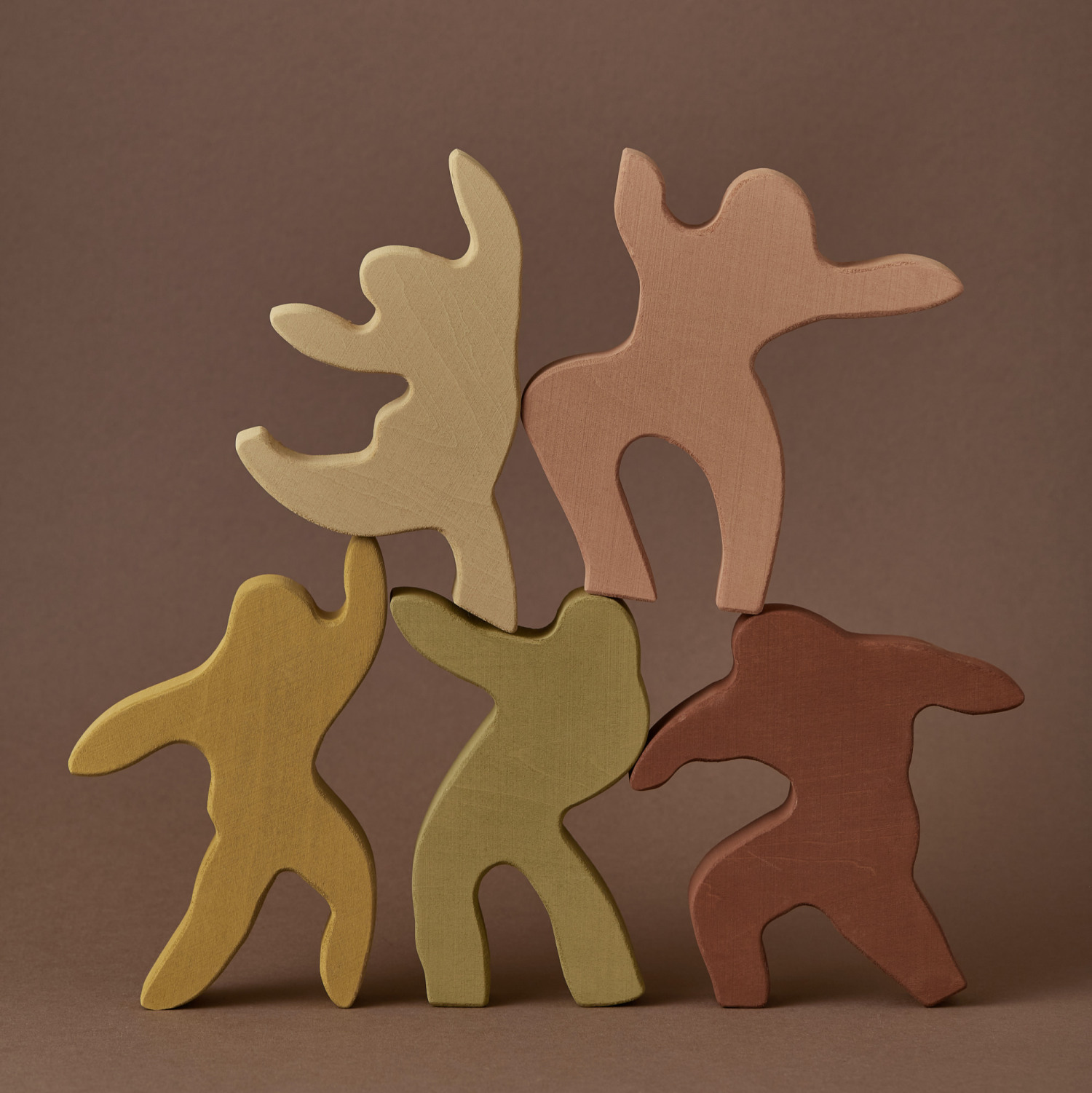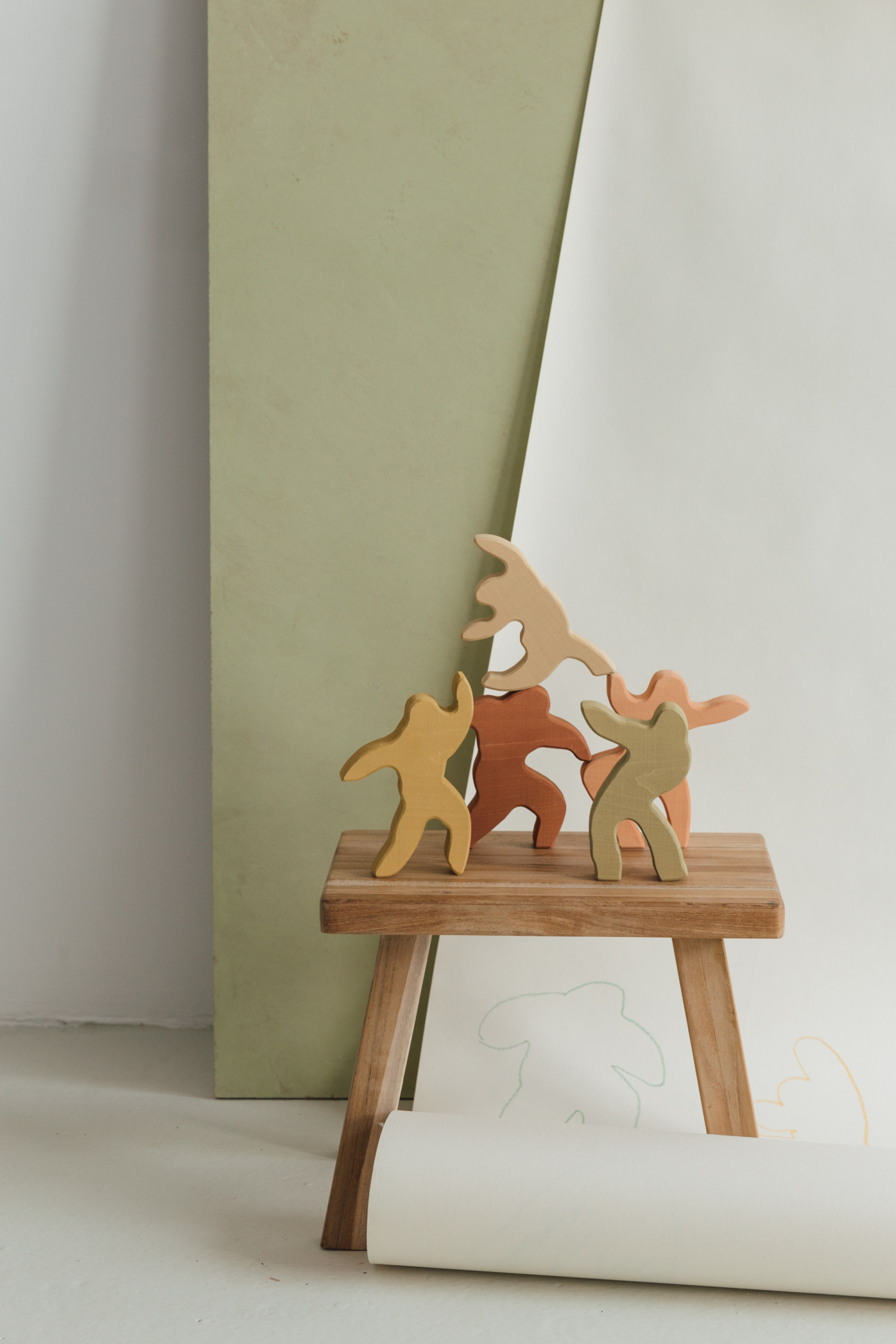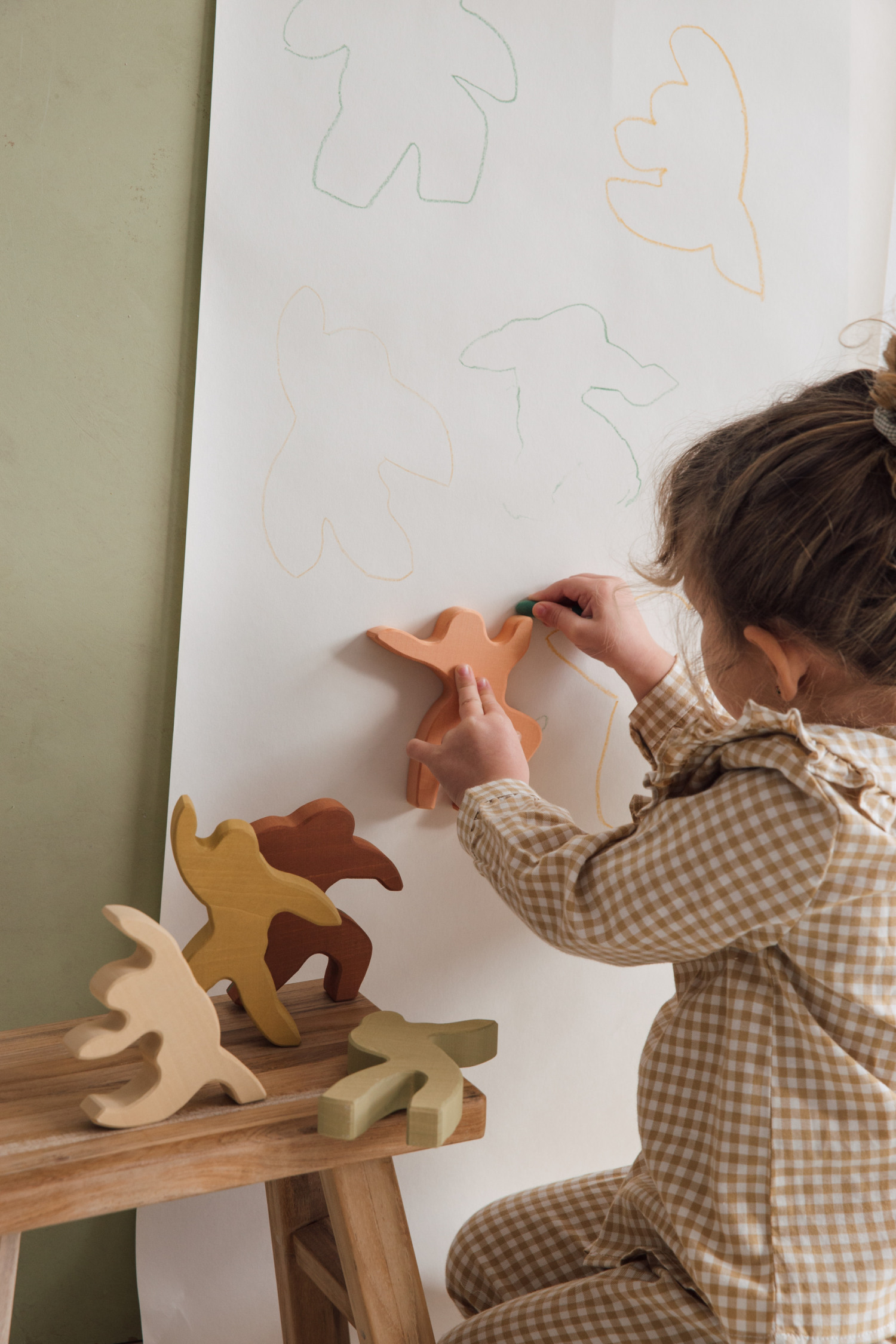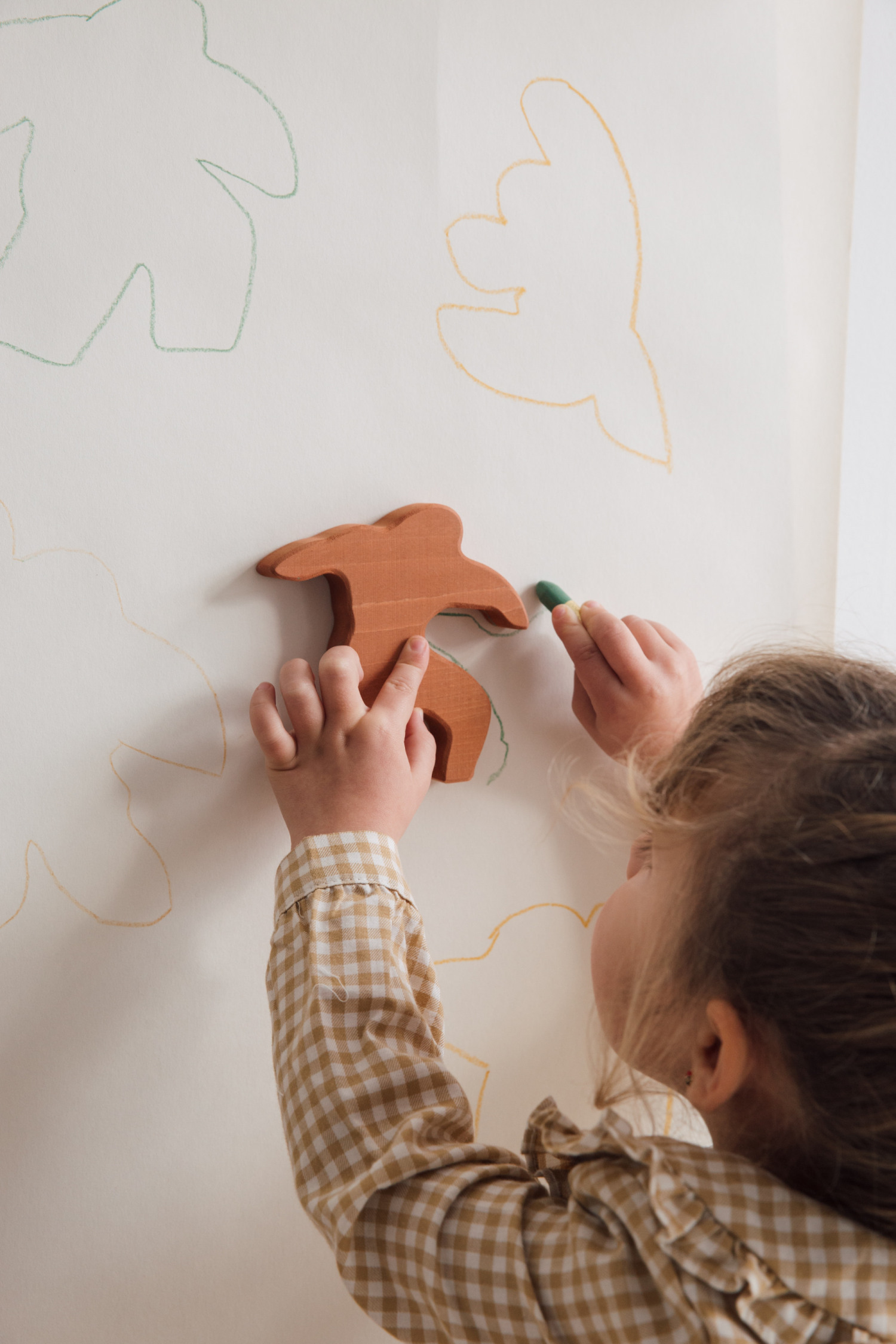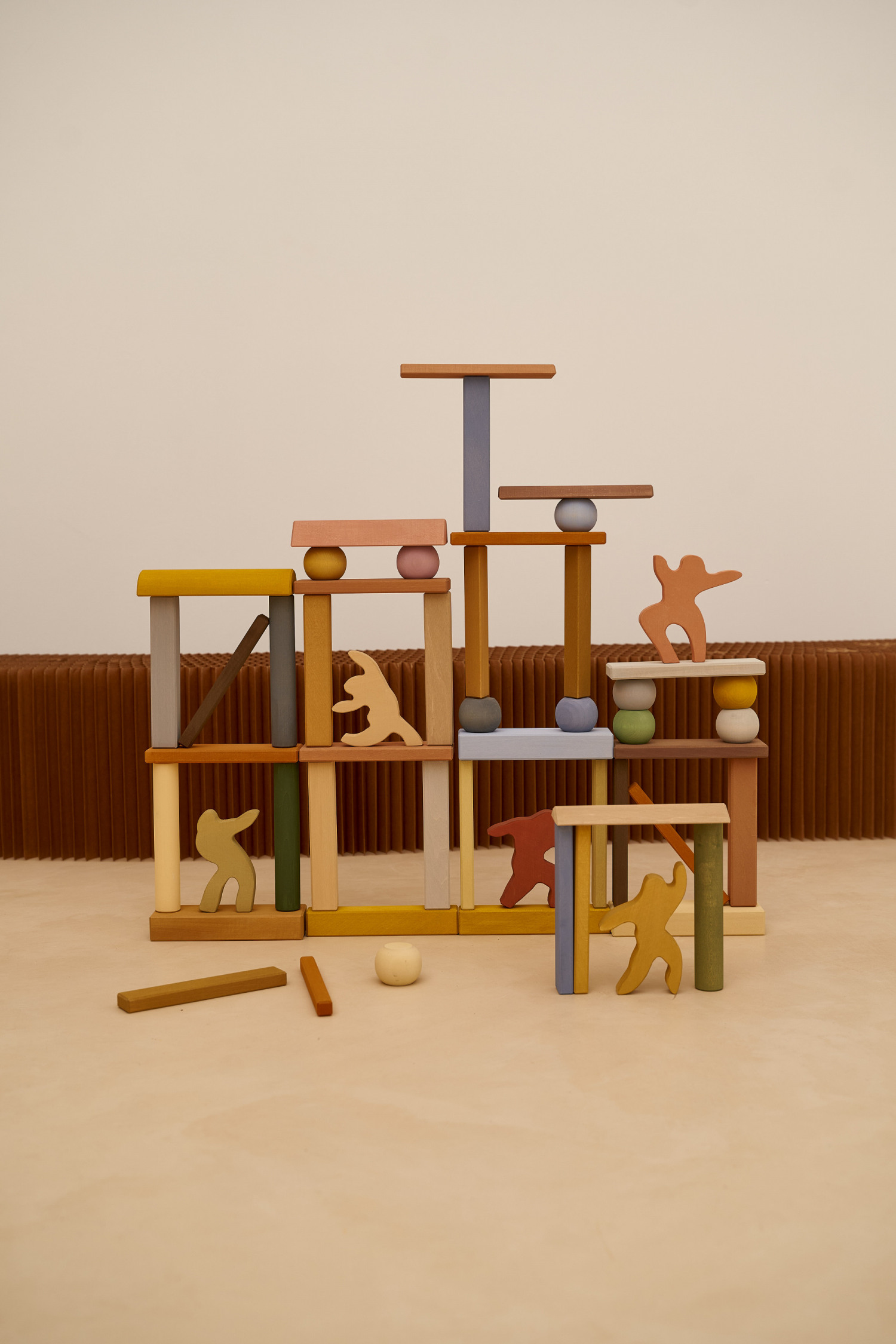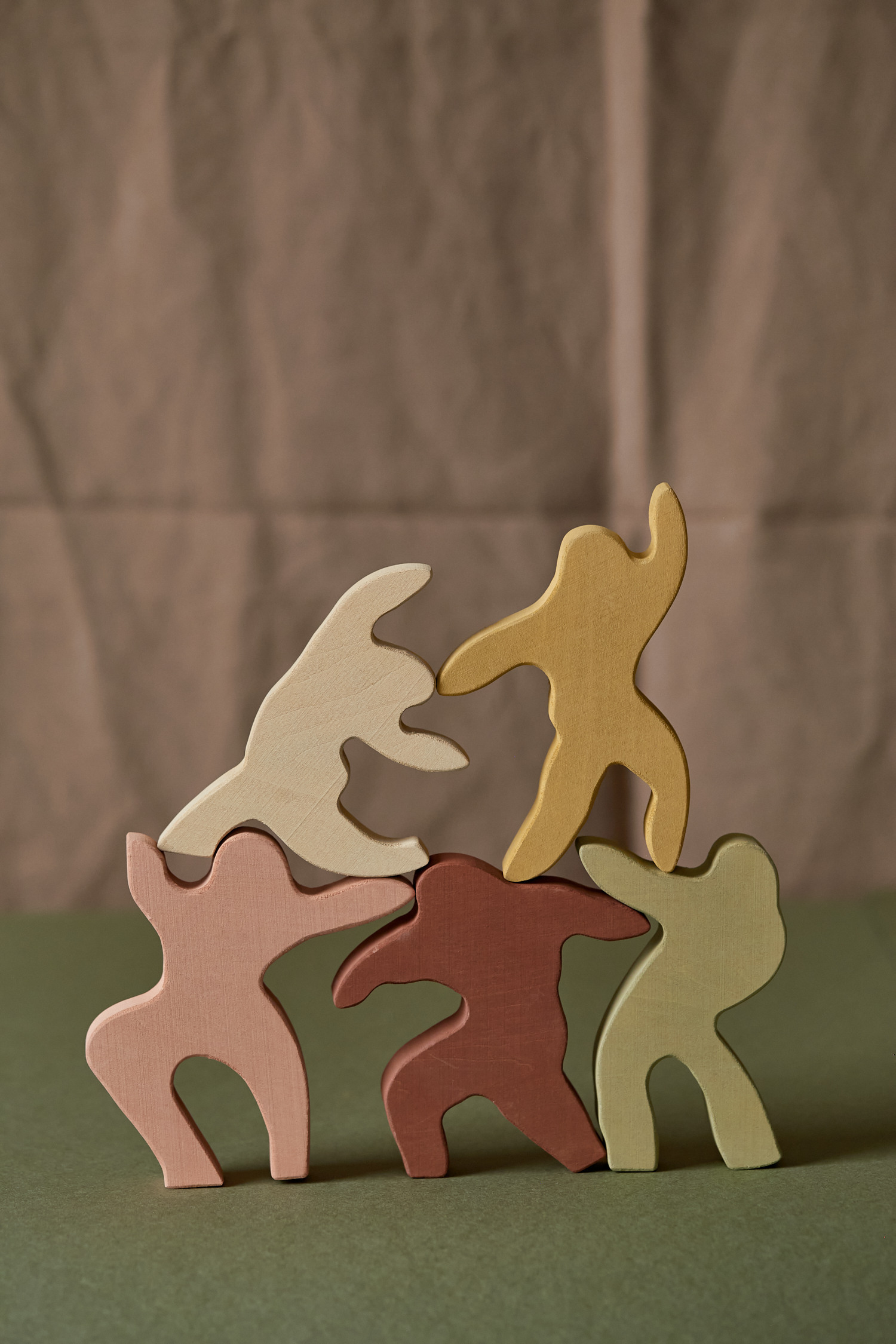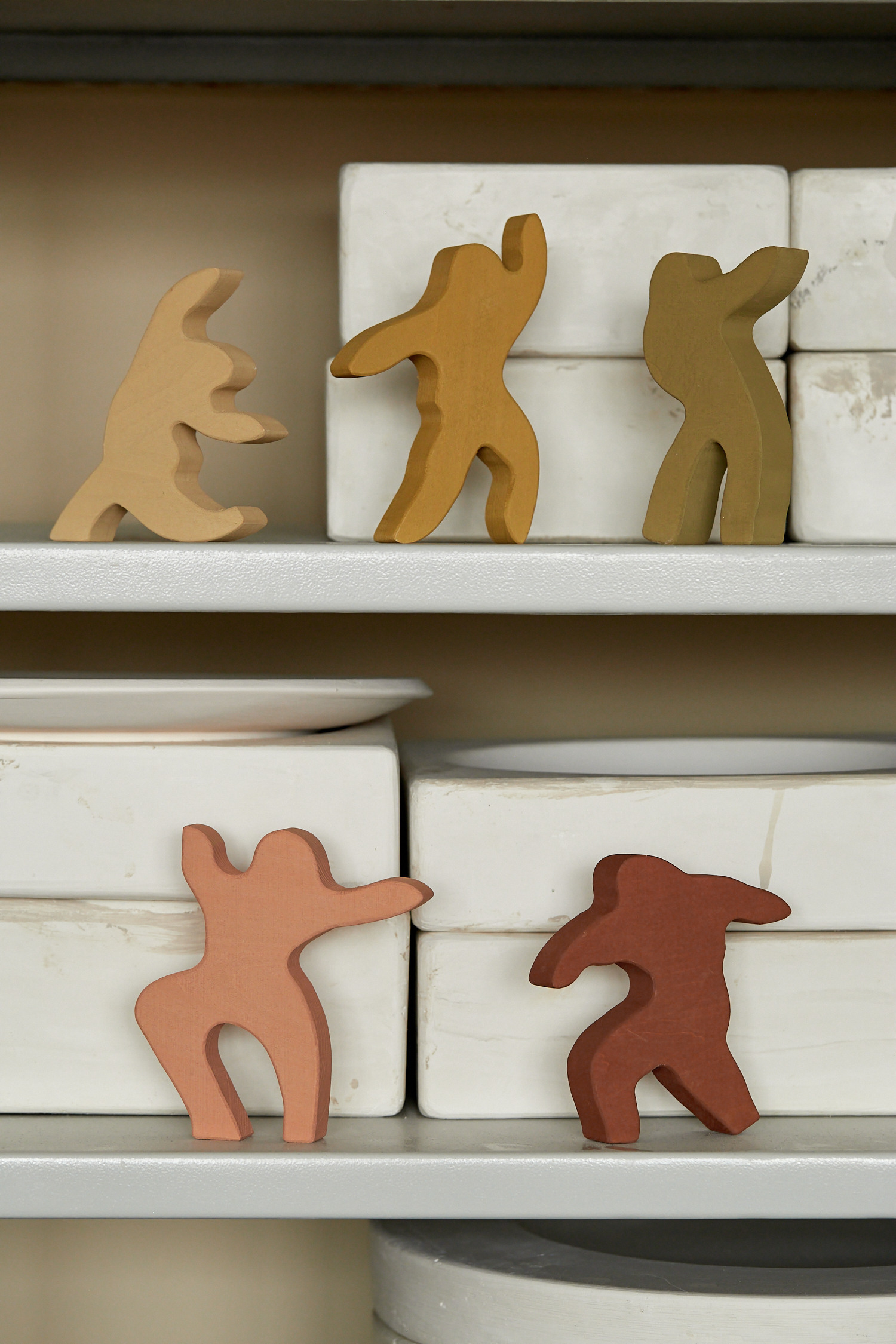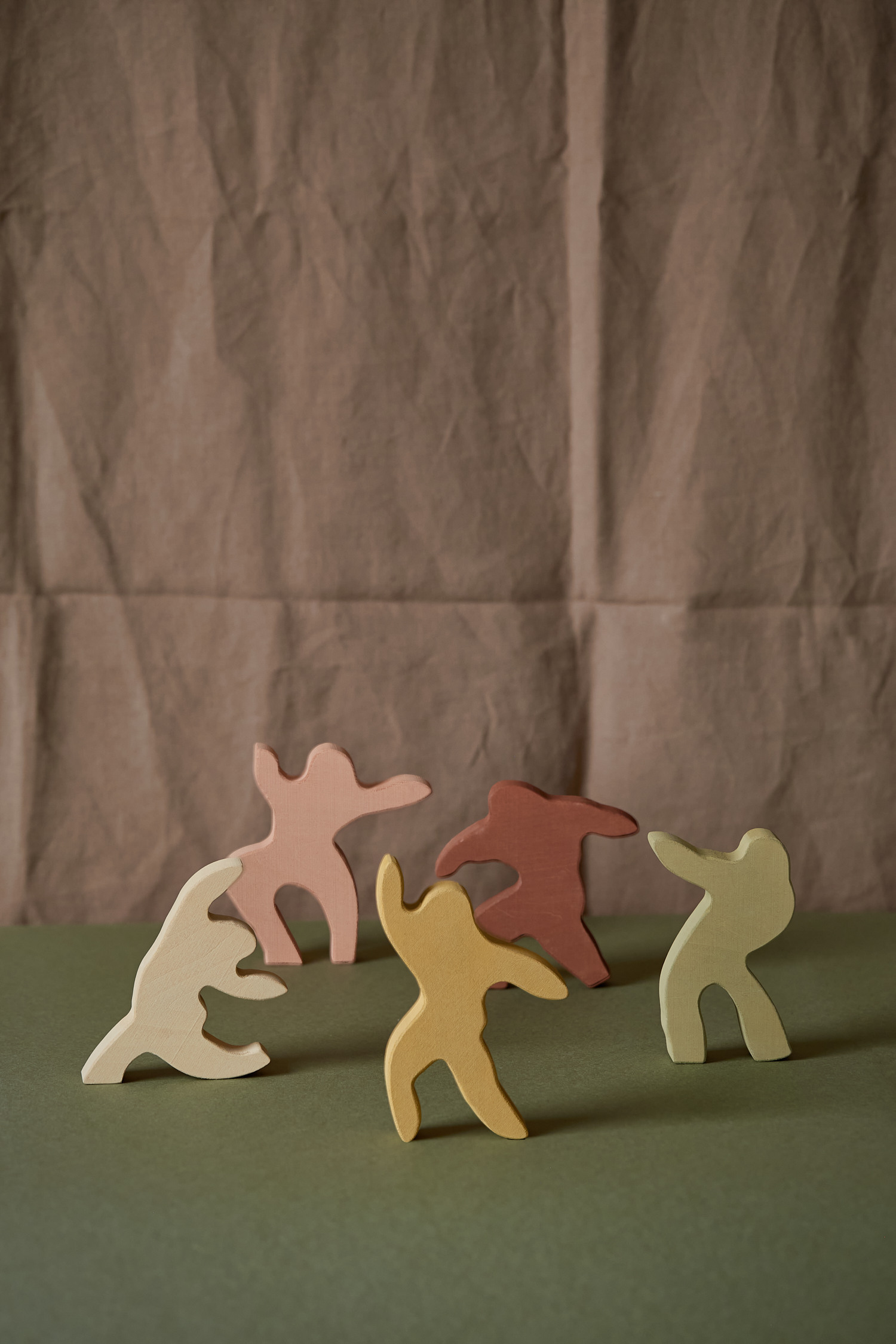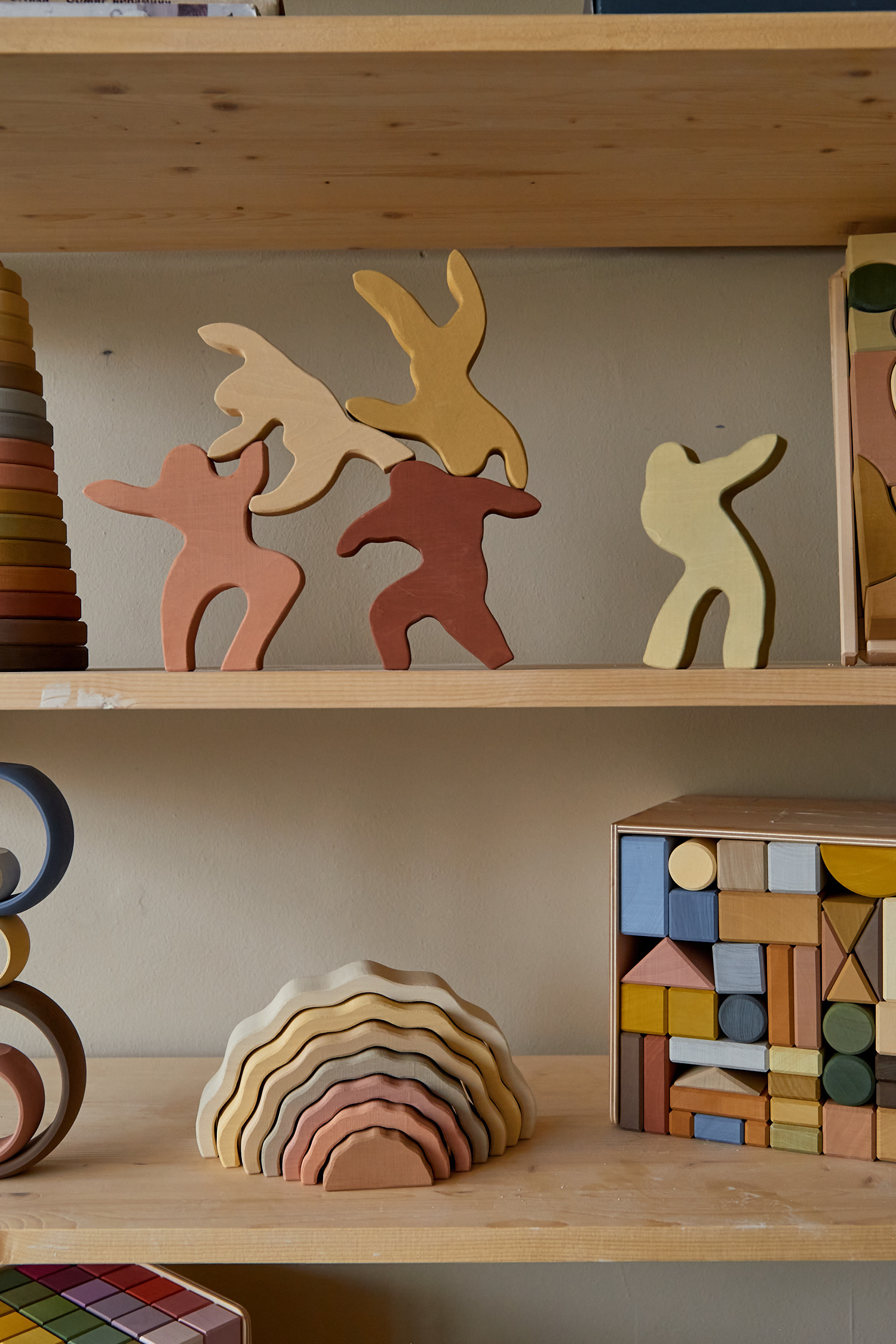 Imaginative play
Moving People
Moving People
More often than not, toy dolls are made round and identical. We did the opposite, as usual. We made flat men and all the different ones.

These little people are not frozen. Just like humans, they have movement and emotion. Like children, they can't sit still. They can dance, run, jump, cheer, sneak, hide, plot. They're cool to put on top of each other. You can play dance, hockey, circus, and tell stories with them.

These little people are pretty big, about the size of an adult's palm. We've painted them in beautiful, sophisticated colors and kept the tree pattern. Give these characters any emotion, personality, action, and become the author of their exciting play!
Product
details
Solid wood
Water-based eco-friendly paint
These toys are handmade from solid wood. Masters with a lot of experience make it by lathe method. This toy was painted by us and nature. We chose a paint that gives color but leaves the pattern of the wood. So, each toy has a hue conceived by us and applied by nature.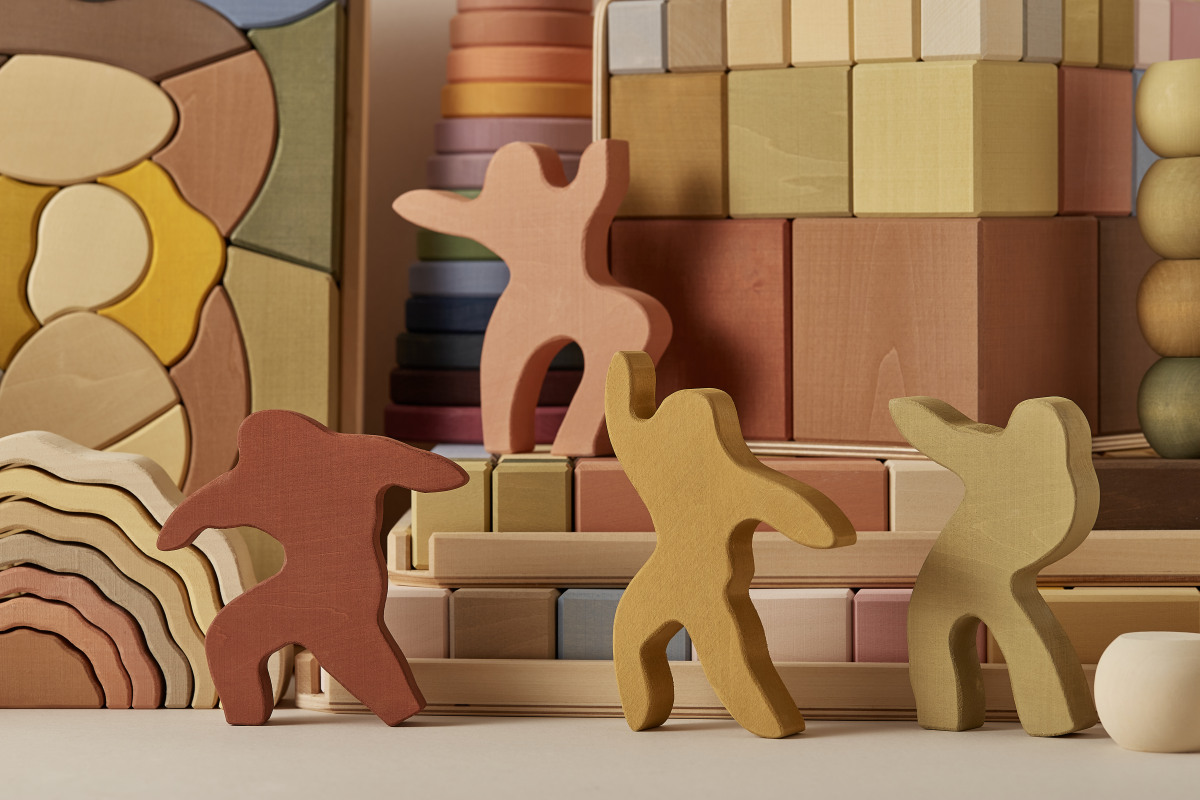 How to use?
- Create a balancing tower of the figures
- Discuss what each figure may symbolize
- Play together with building blocks: build a city or a multi-storey house and pretend people live there. What can be their daily routines?
- Outline elements on a paper and color them
- Switch on your favorite song and pretend there is a dance party