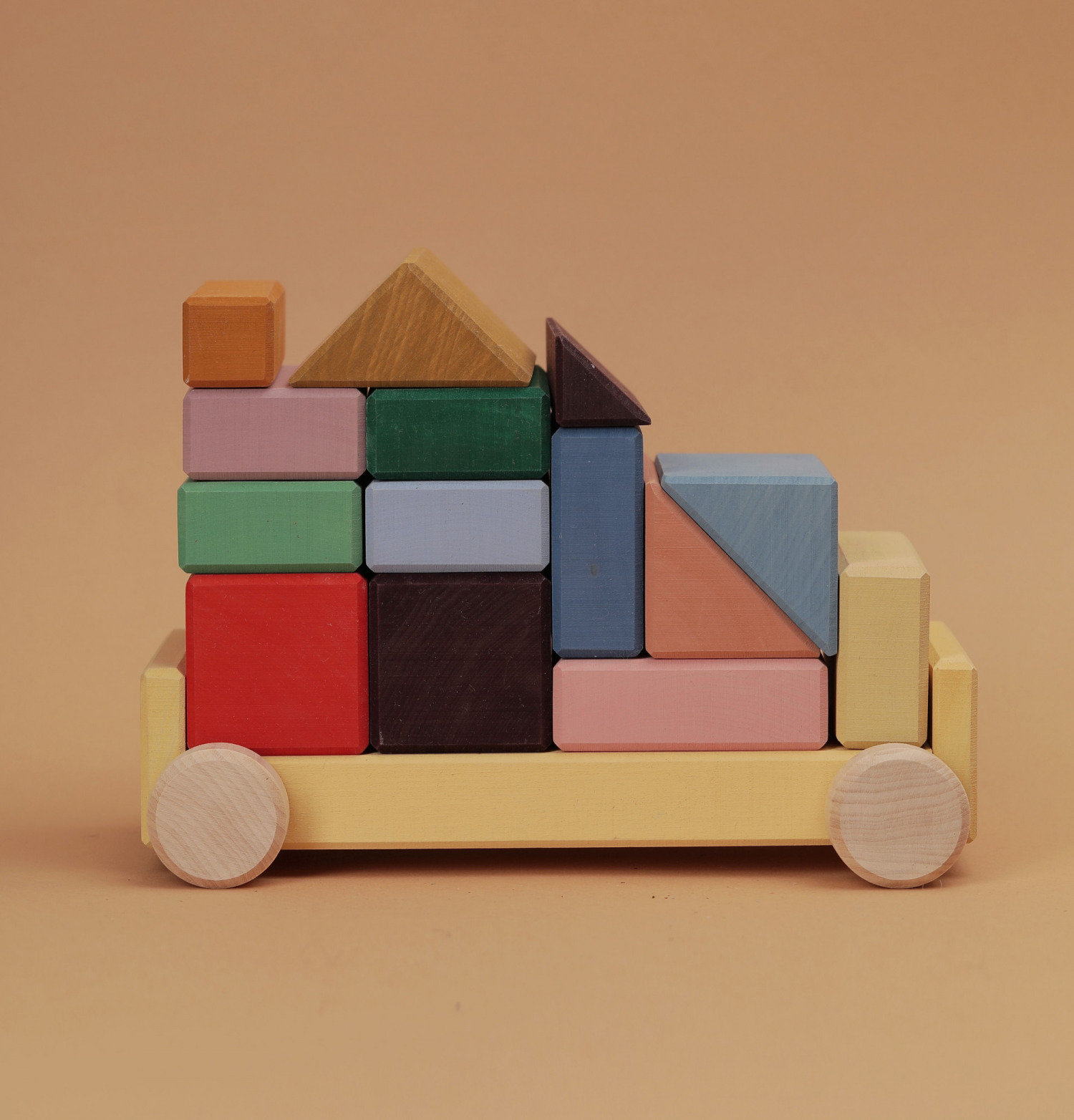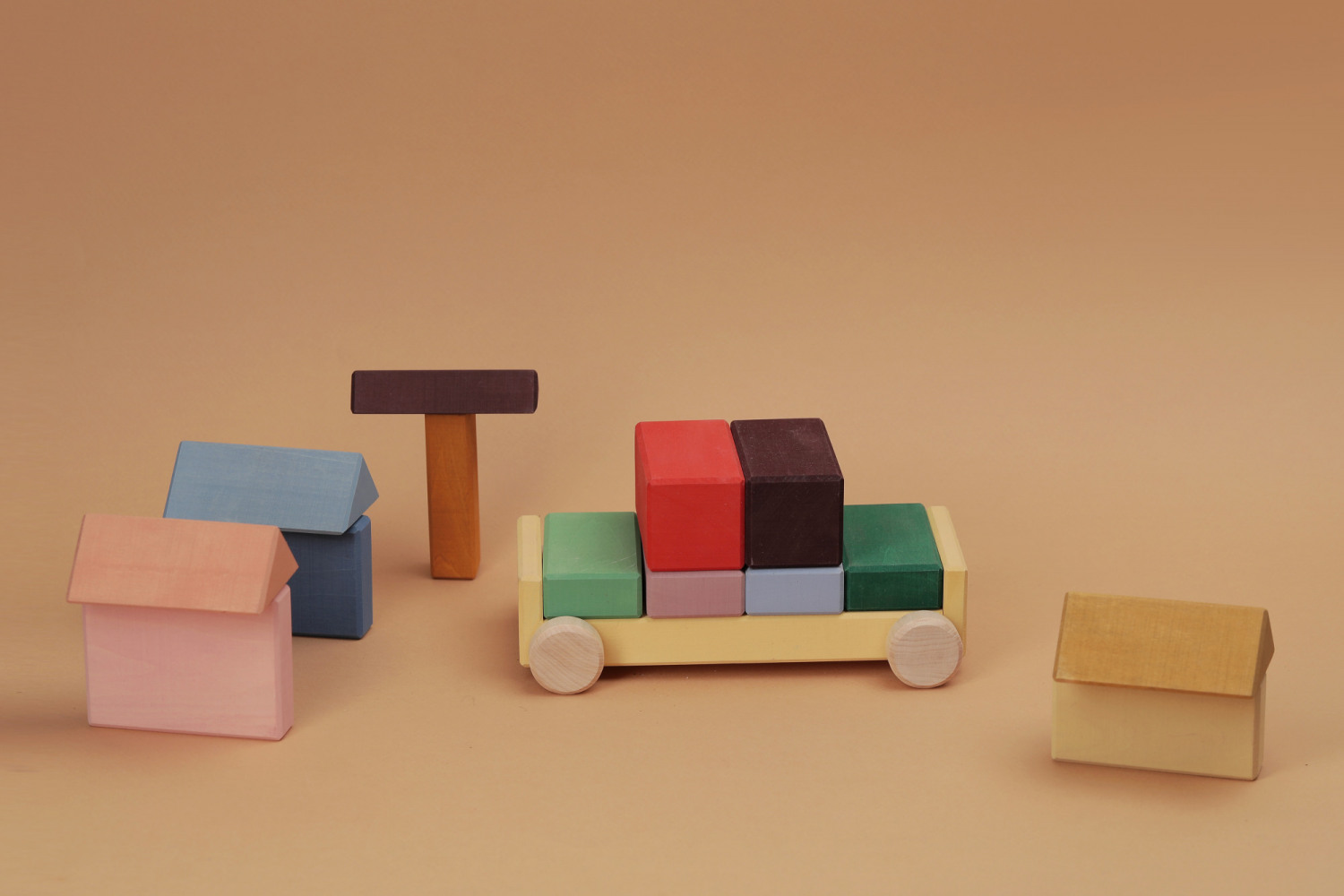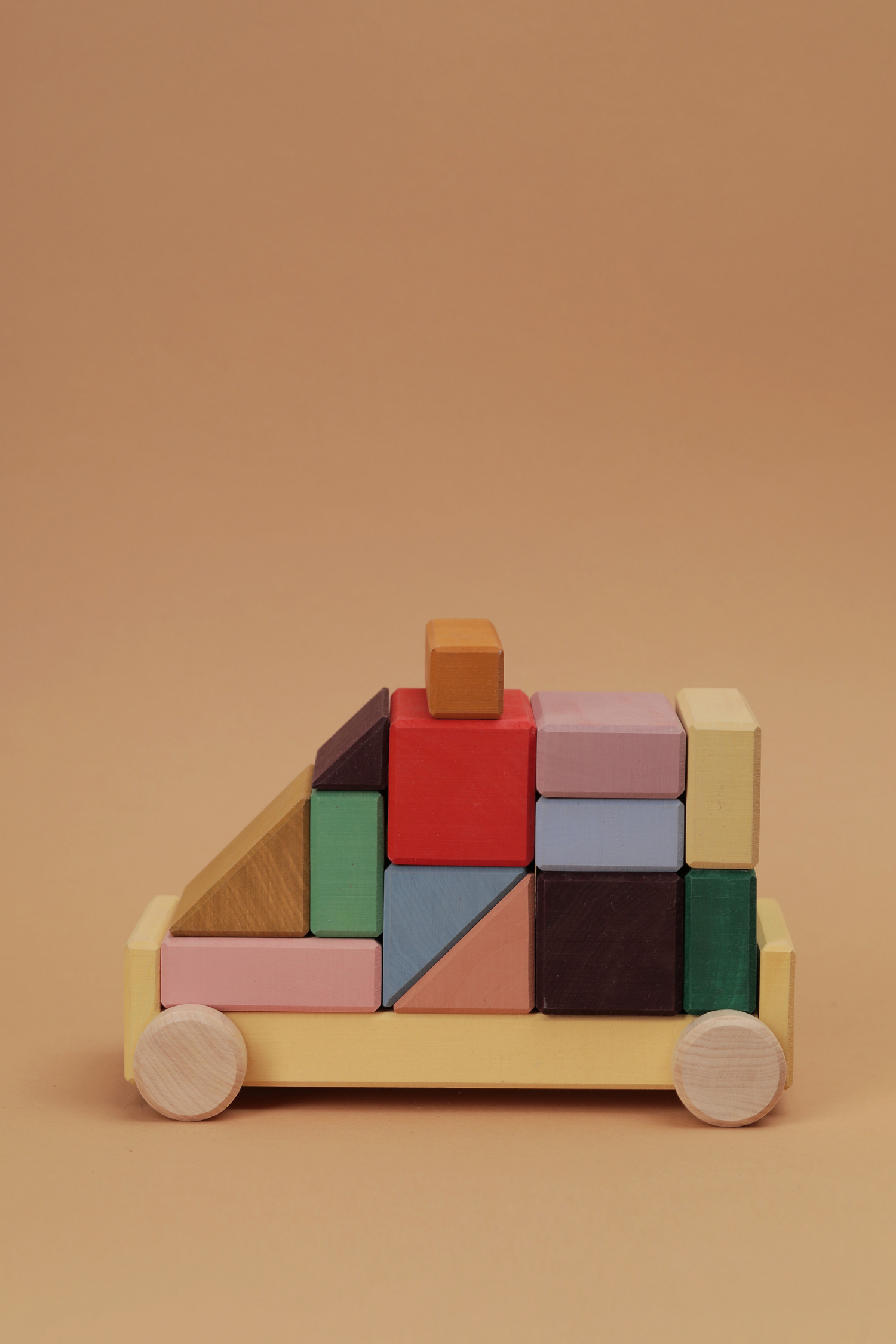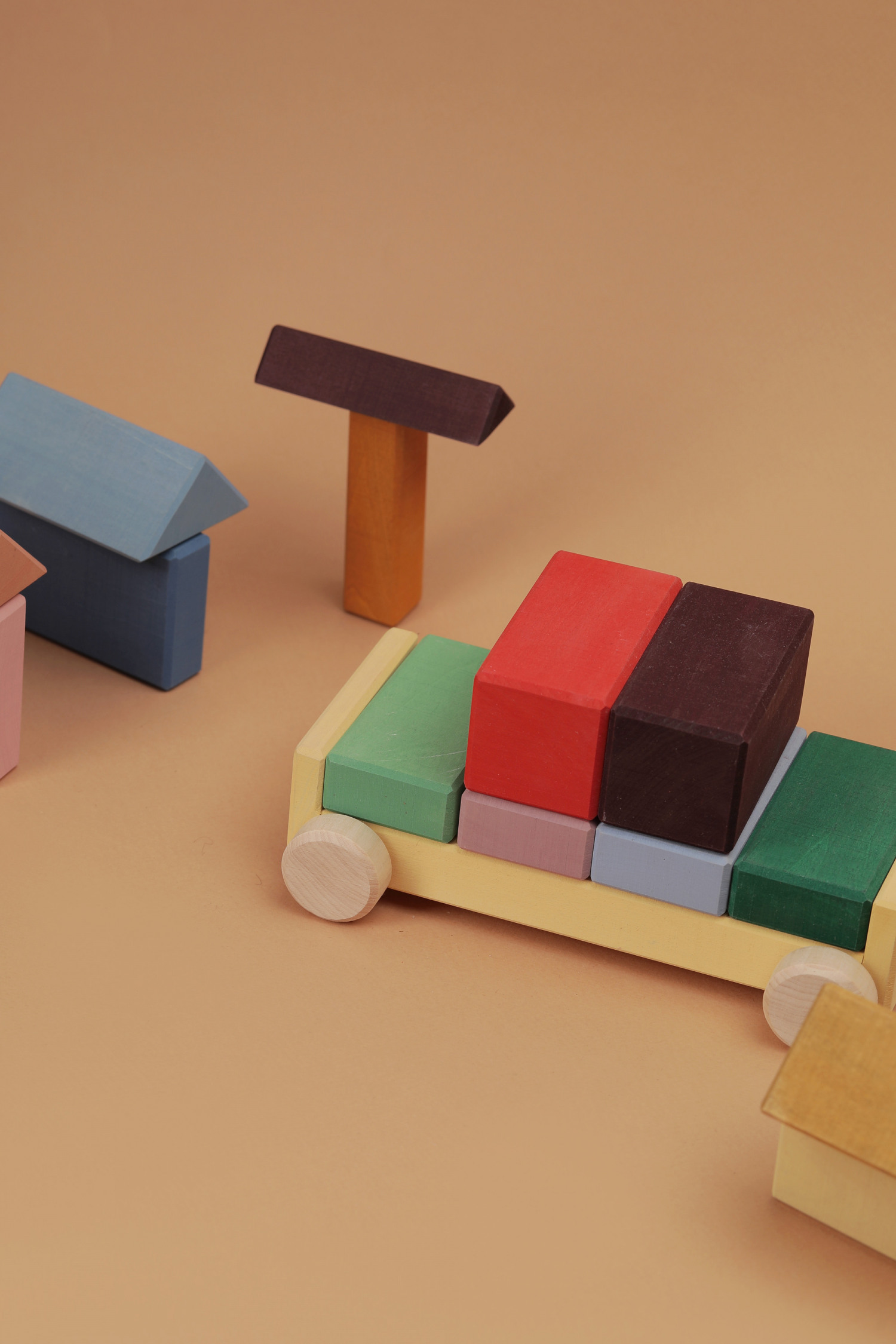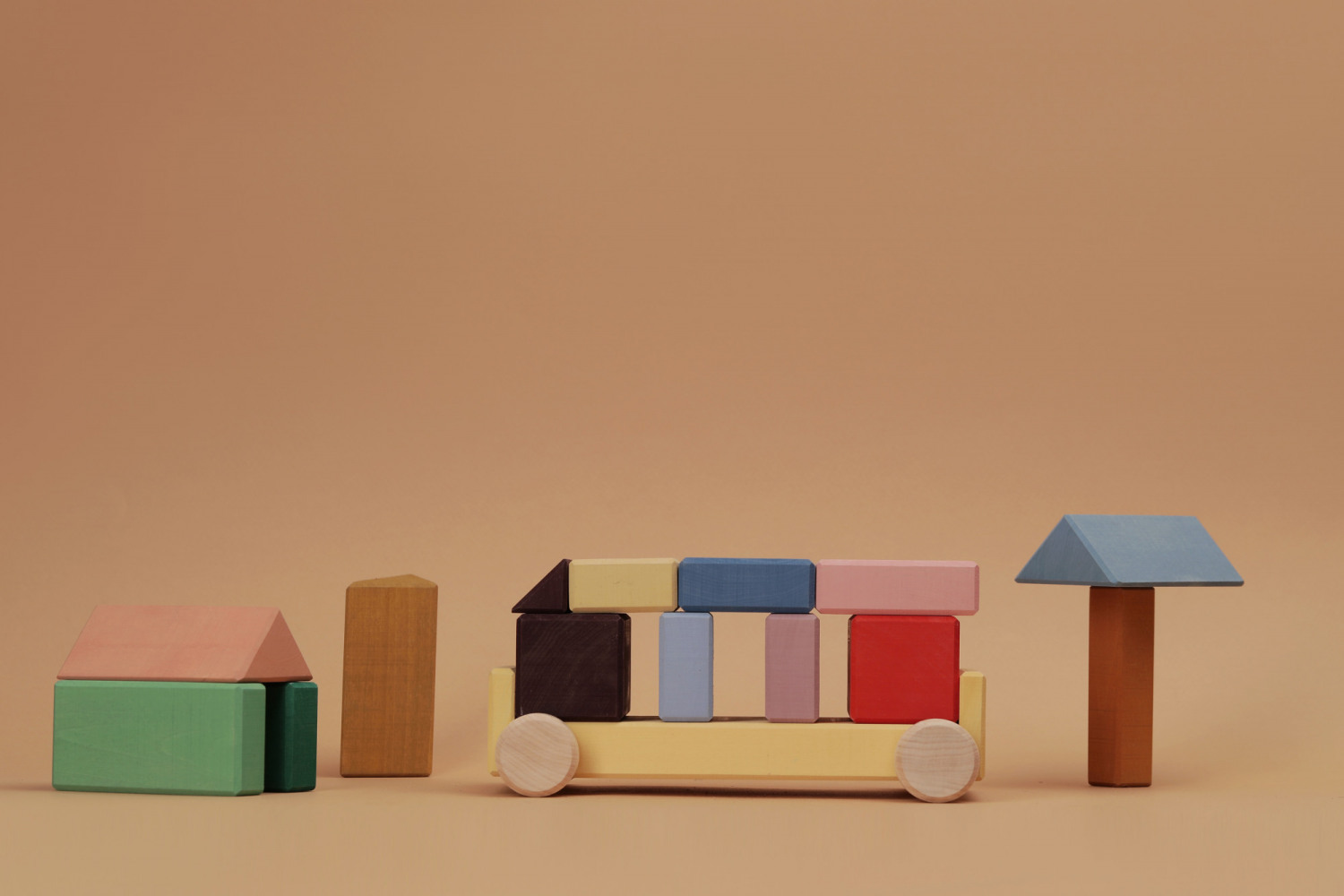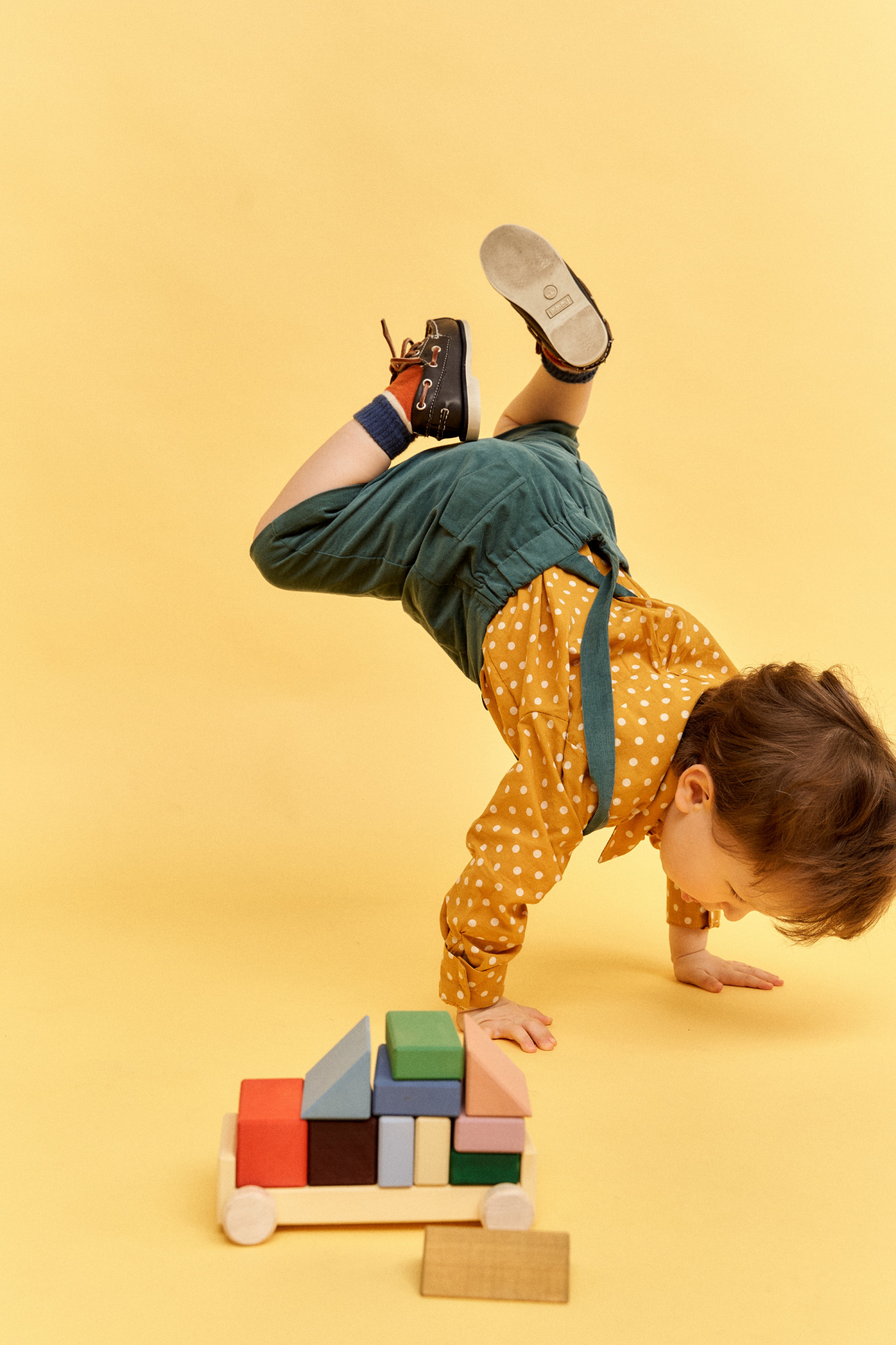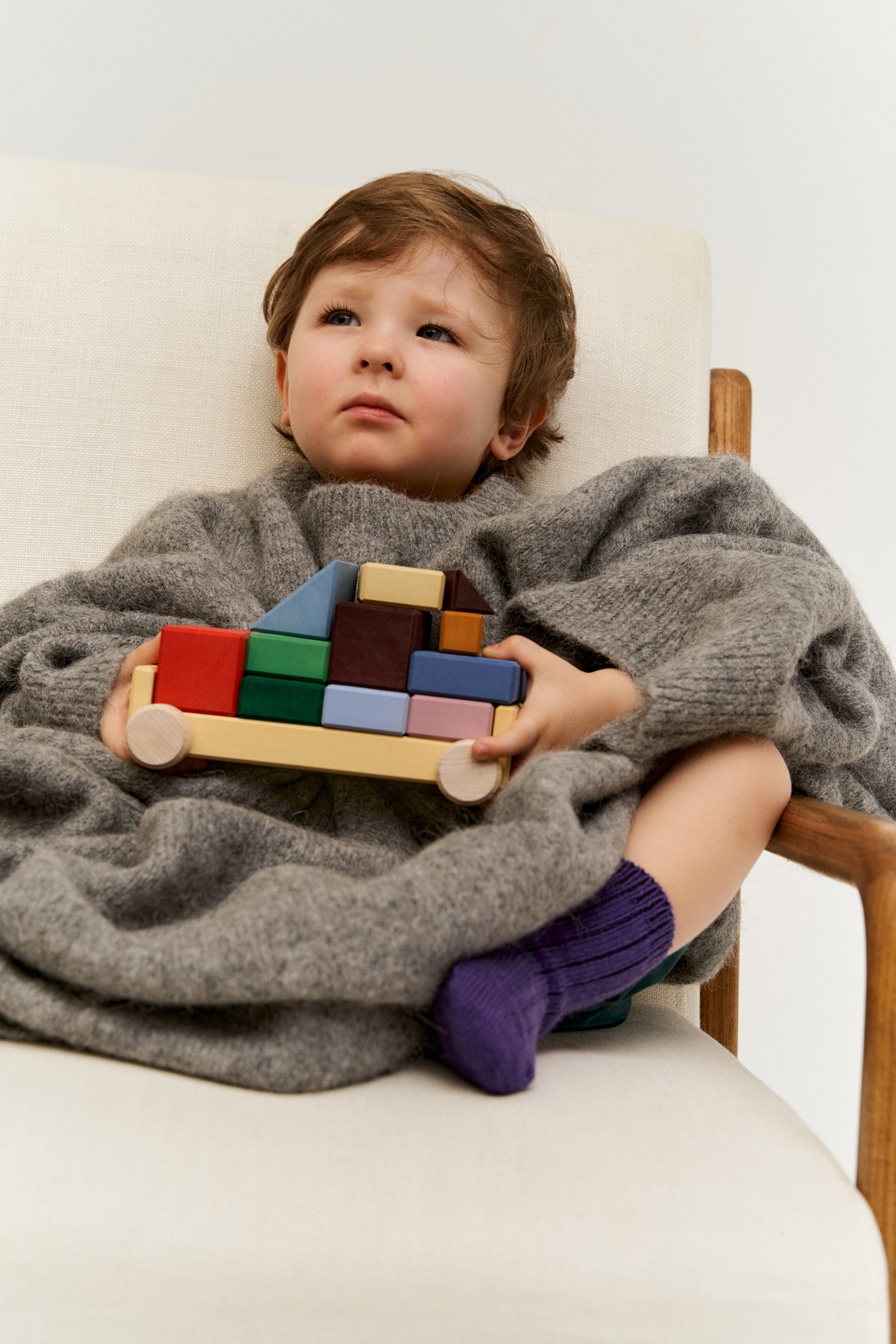 Rolling toys
Vehicle Blocks
Vehicle Blocks
A racing car, a truck, a mobile home or even a train - Vehicle Blocks is capable of a lot. Playing it does not bother, because you can always design a new model.

In the basic configuration, the vehicle has a base on wheels and parts of different shapes, sizes and colors. But this vehicle can also be sent for pumping: put a forest on it - you get a timber carrier, another vehicle - an auto transporter becomes.

Vehicle parts are included in the game without wheels, becoming part of the house, playground or garage.
Product
details
The Vehicle Blocks is made of solid wood. The wheels are impregnated with linseed oil, the rest of the parts are
covered with eco-friendly water-based paint.
Our toys are made of natural, carefully sun-dried linden wood and coated with safe paints without the use of lacquer. This keeps the natural, velvety texture of the wood.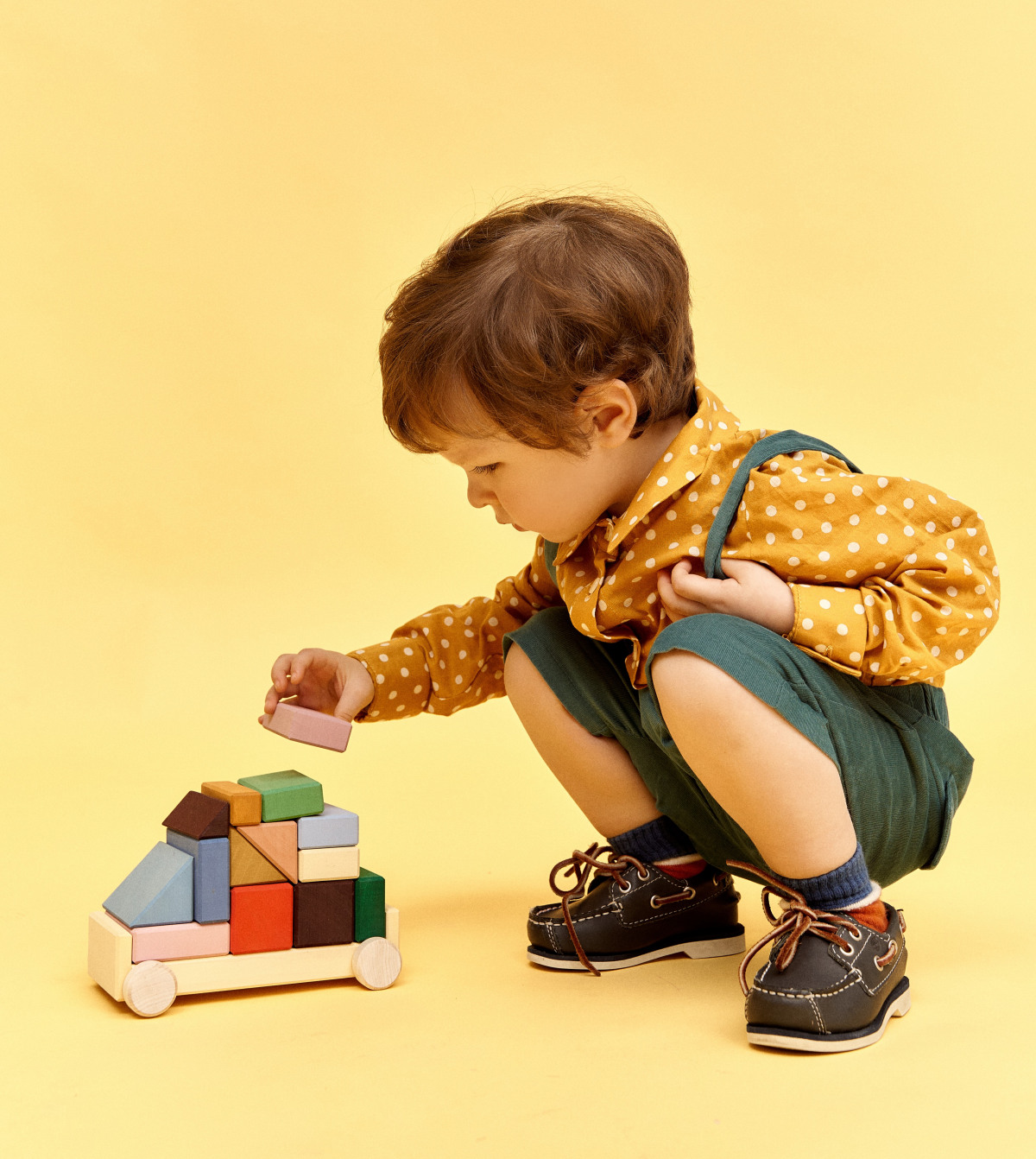 How to use?
Design and build vehicles for all family members or for different things: take friends for a picnic, go on a trip around the world, take part in a race.
Make mobile homes for a variety of residents: from Baba Yaga to the Little Prince.
Design the highest vehicle and then drive it along the distance so that nothing falls.
Build a train and a station, a bus and a bus stop, a house and a master's sedan.
Imagine that the elements of the constructor are not cubes and sticks, but little men with their own characters. What happens if they get on the same bus?
Combine the vehicle with other toys: the arcs can easily become a garage, the rounds will complement the body, you can build a city from the building blocks, along which the vehicle will drive.