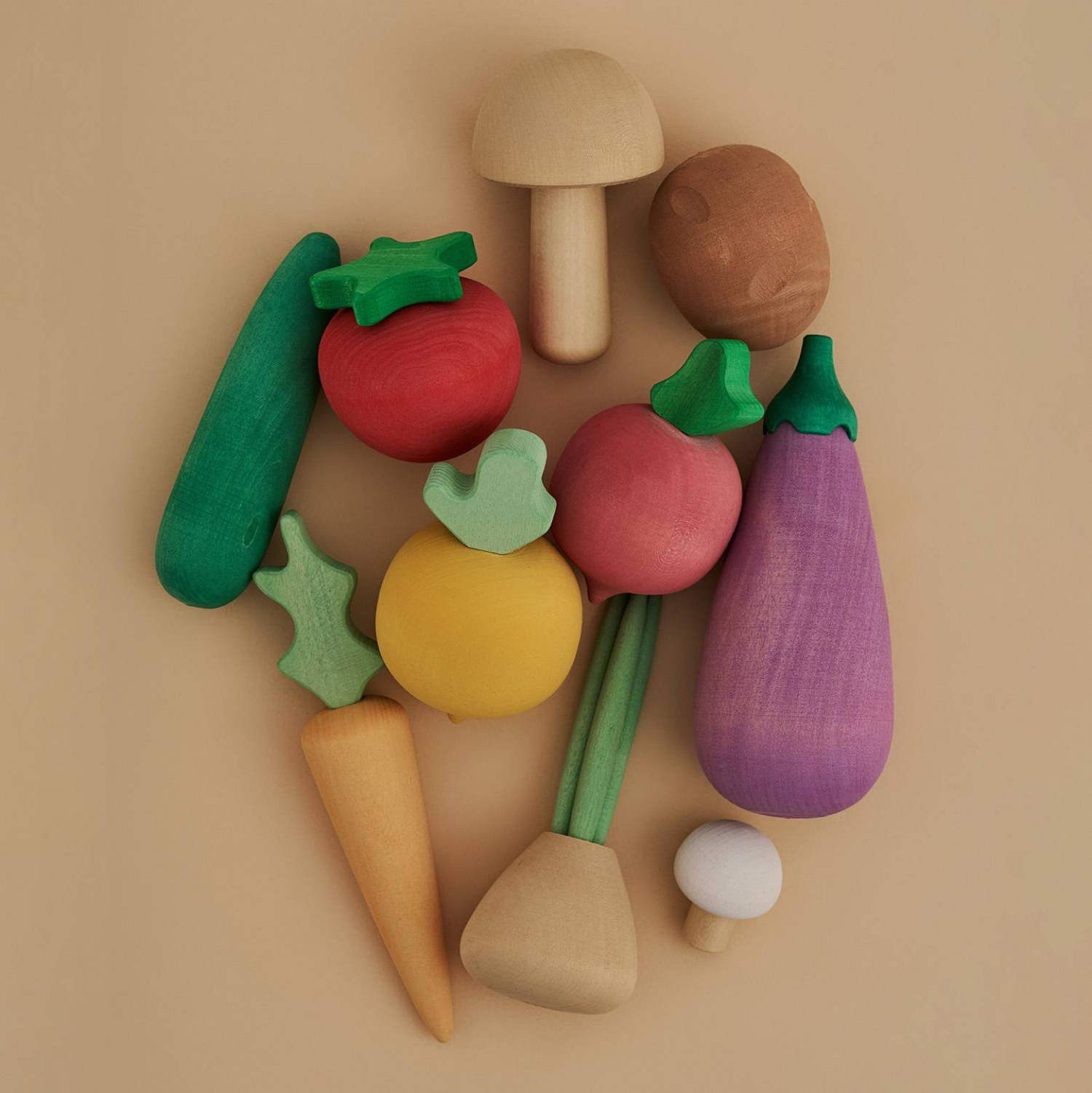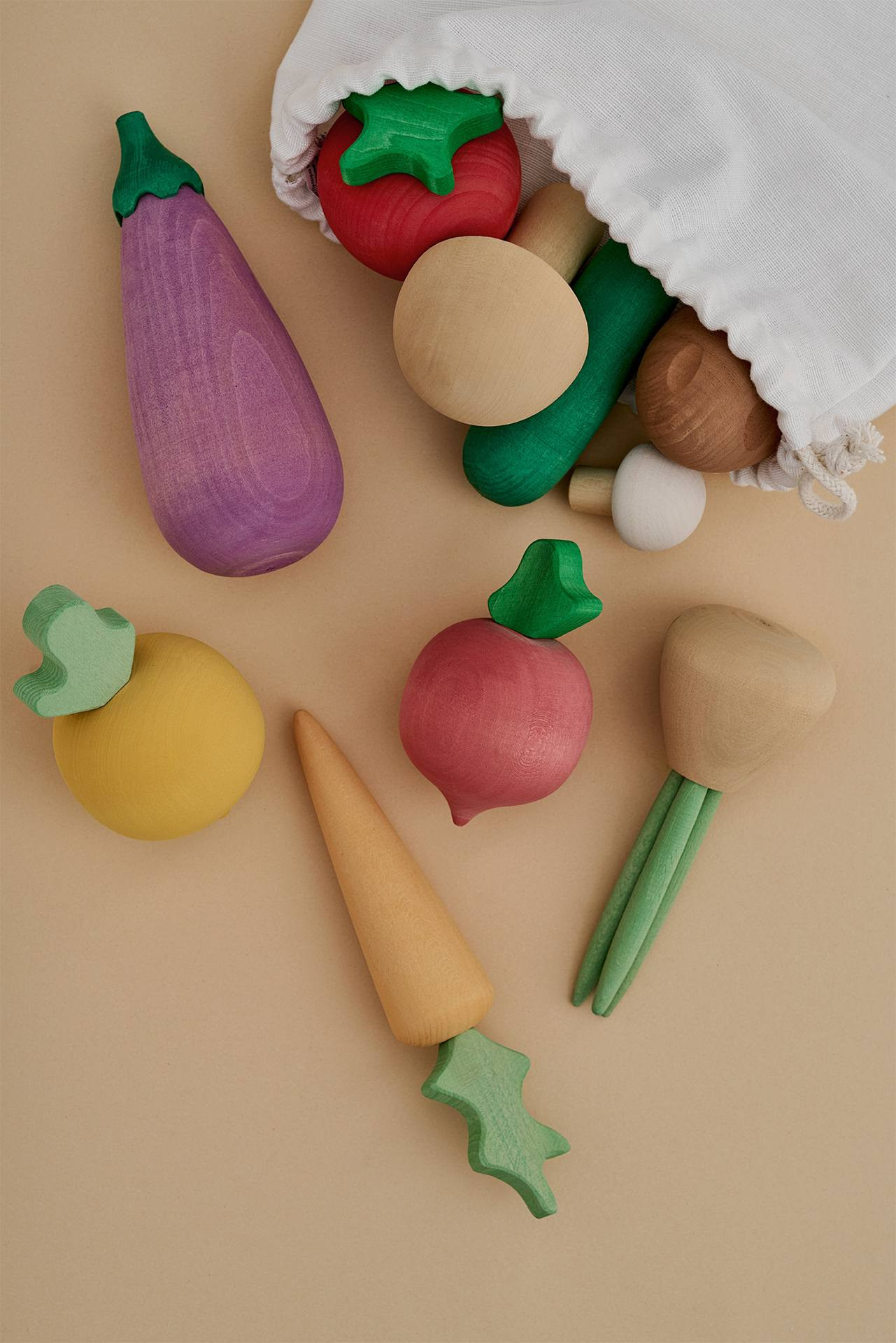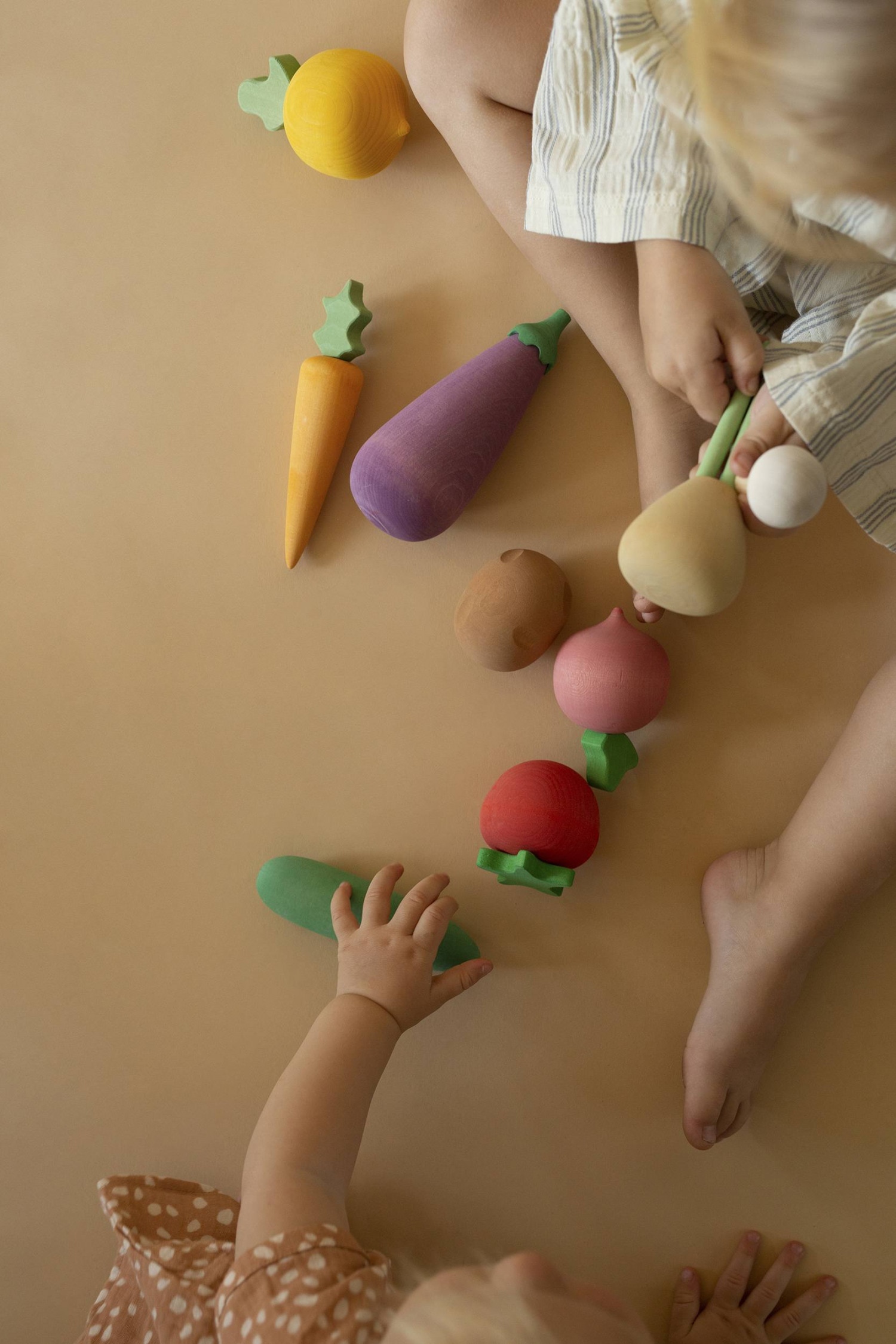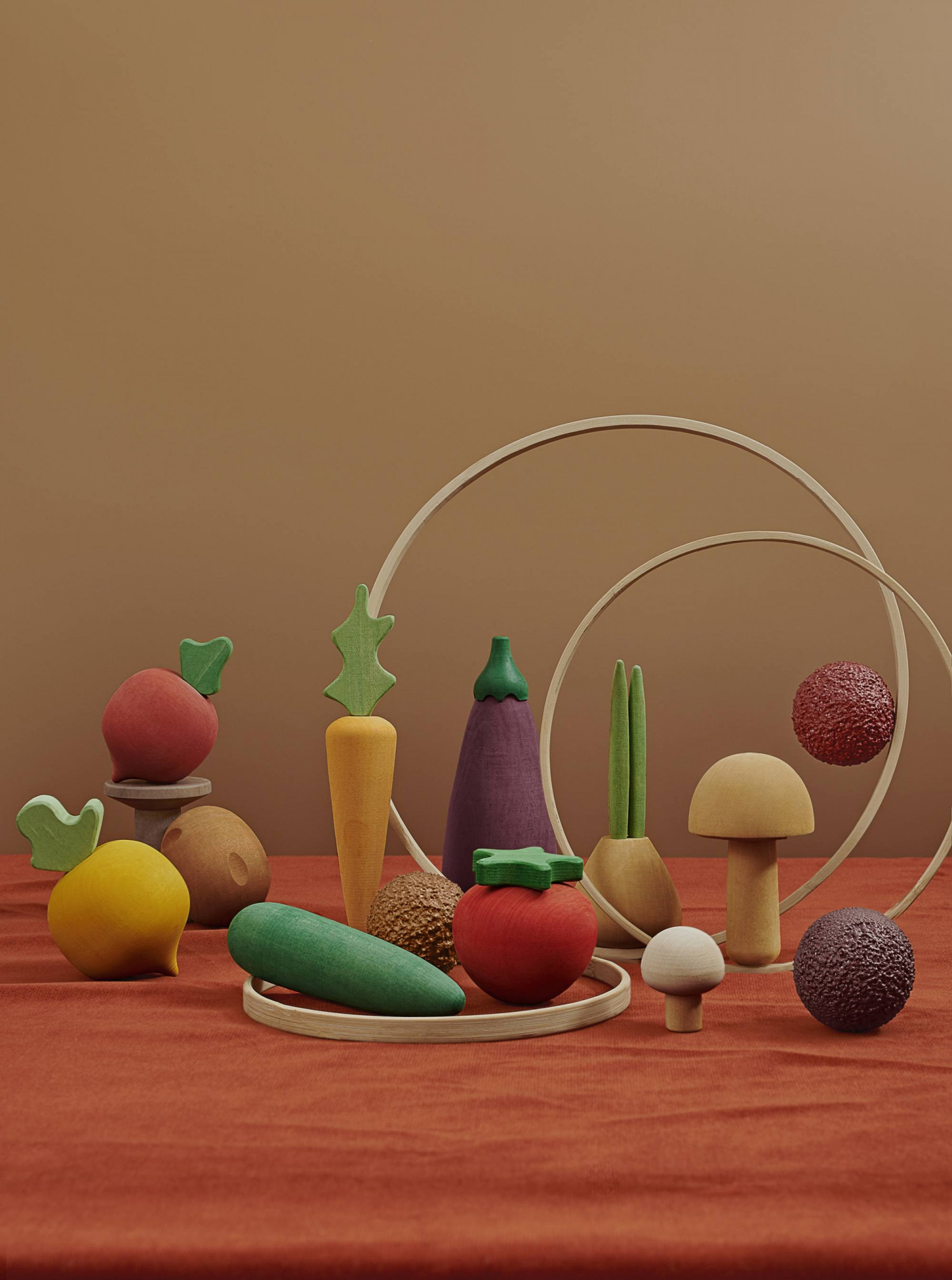 Imaginative play
Vegetables
Vegetables
Take the vegetables and describe with your child the fireworks of different tastes: energizing carrot, juicy tomato, fresh cucumber, bitter onion.

With a Vegetable set you can feed dolls, make a farmer's market or a kitchen garden on a crumpled blanket. Play with vegetables, touch them, spin them, draw from life and decorate your room with them!

These wooden vegetables are a good idea to keep your child busy for 20 minutes while you are cooking. They also can teach a child to love healthy food.

23549₸
Product
details
Solid wood
Water-based eco-friendly paint
Smallest piece (mushroom) 5x4 cm
Biggest piece (aubergine) 15x6 cm
The toy is carved and painted by hand in a small family workshop in Russia.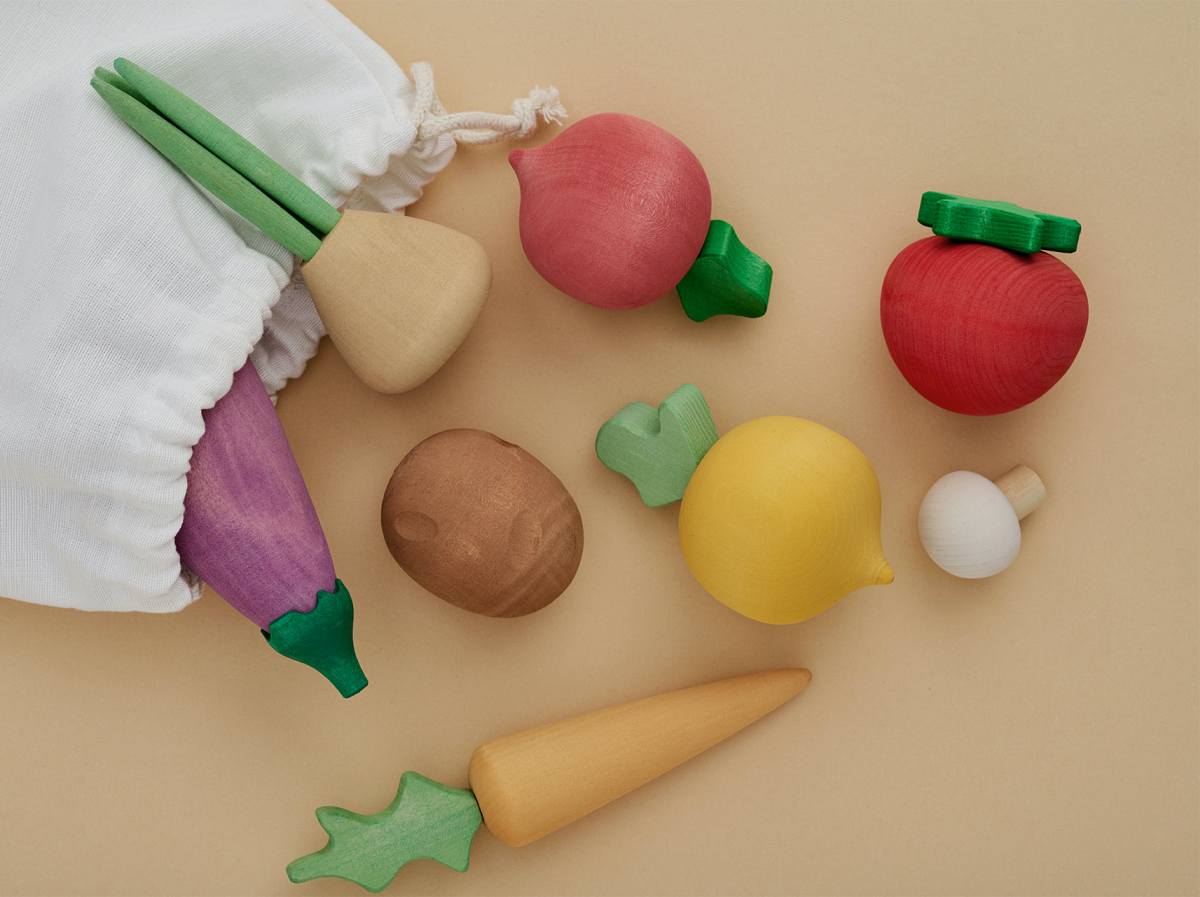 How to use?
- Put vegetables into a bag and identify them by touching
- Lay out the vegetables on the counter, come with a shopping bag, learn basics of counting and how to behave at the shop or farmer's market
- Make a fairytale about vegetables becoming alive. What character does an eggplant have? What can make a carrot laugh? Who offended a tomato?
- Make a home theatre performance with vegetables as main characters
- Try to build a vegetable tower