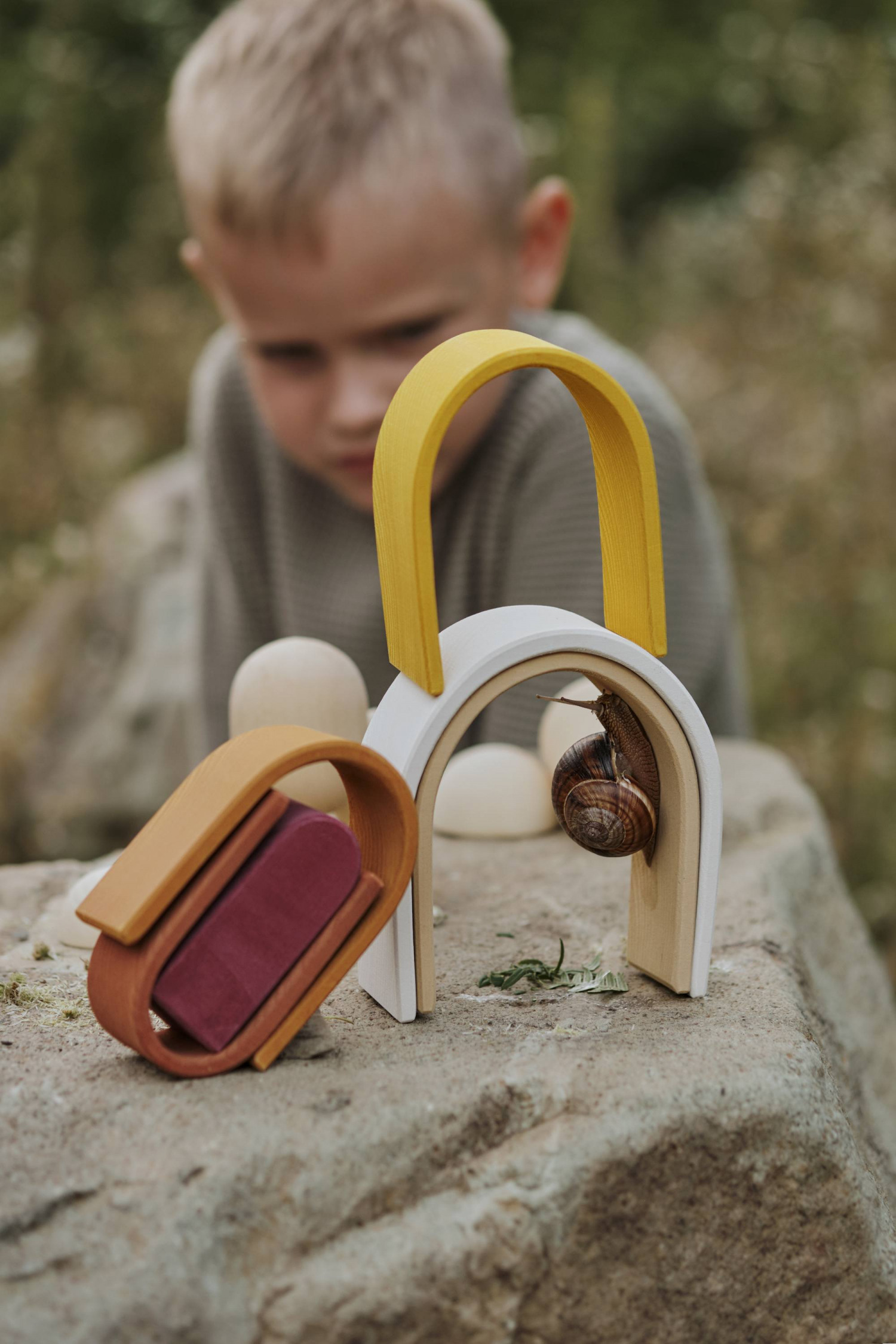 Oval Arcs
Oval rainbow can become vault gates, a door in a fairytale castle or a rabbit-hole inviting Alice to Wonderland. Lay it on the floor and you will get a horse-shoe lost by a magic unicorn. Where did he run? Let us go and find out together.

13586₸
Product
details
Solid wood
Water-based eco-friendly paint
Our toys are made of natural, carefully sun-dried linden wood and coated with safe paints without the use of lacquer. Thus, they retain the natural, velvety texture of the wood.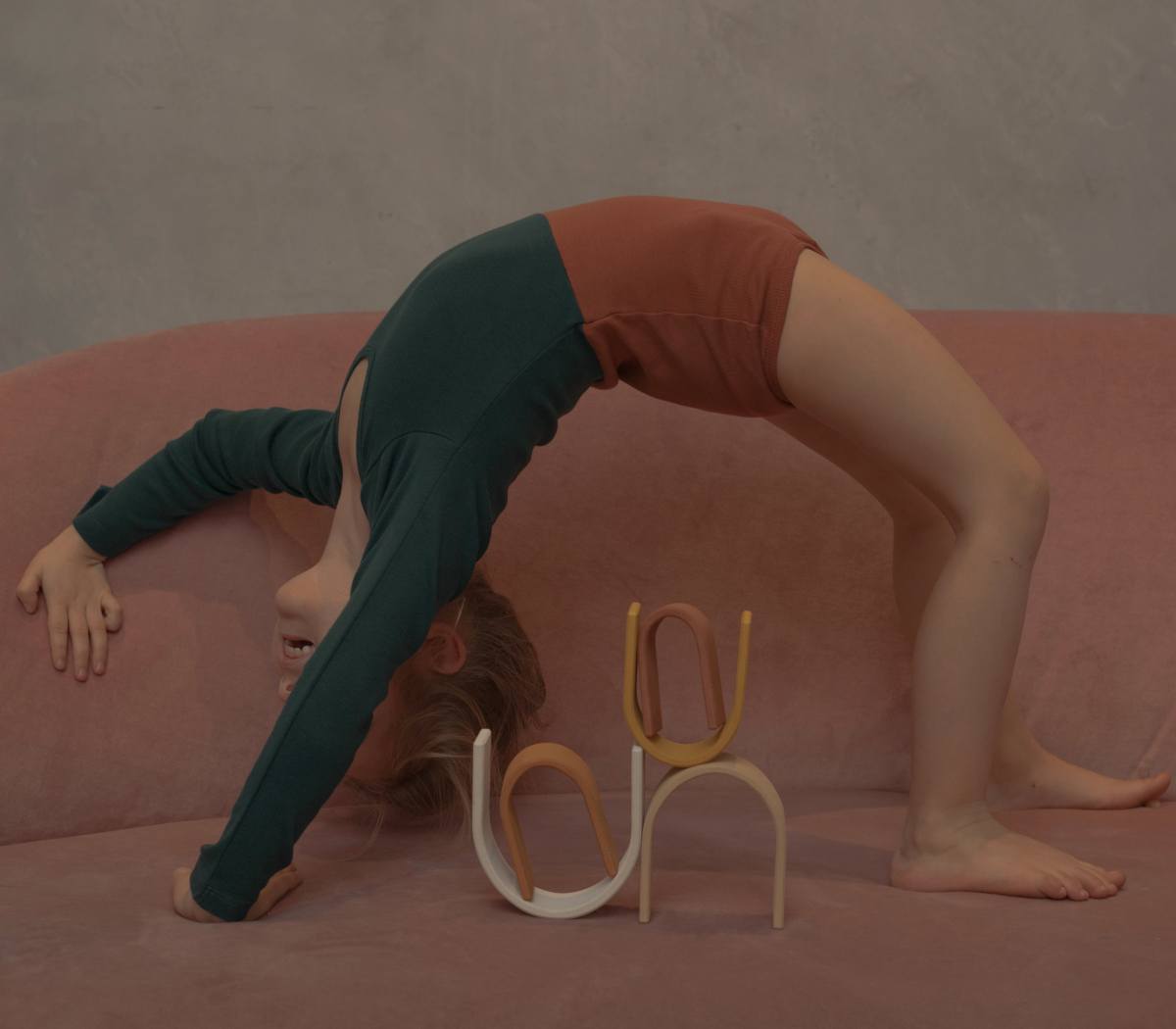 How to use?
- Imagine that every arch is a gnome's house, give him a name and make up a story
- Play the shadow theatre. Experiment with distance and position of the arc towards the lamp. See how the light can change the shape of the shadow. Build different constructions and see their shadows
- Do morning exercises with your child and try to repeat the shape of the oval rainbow, big and small
- Find balance by placing one arch on top of another
- Build a tunnel for cars
- Outline the details with a pencil on a paper