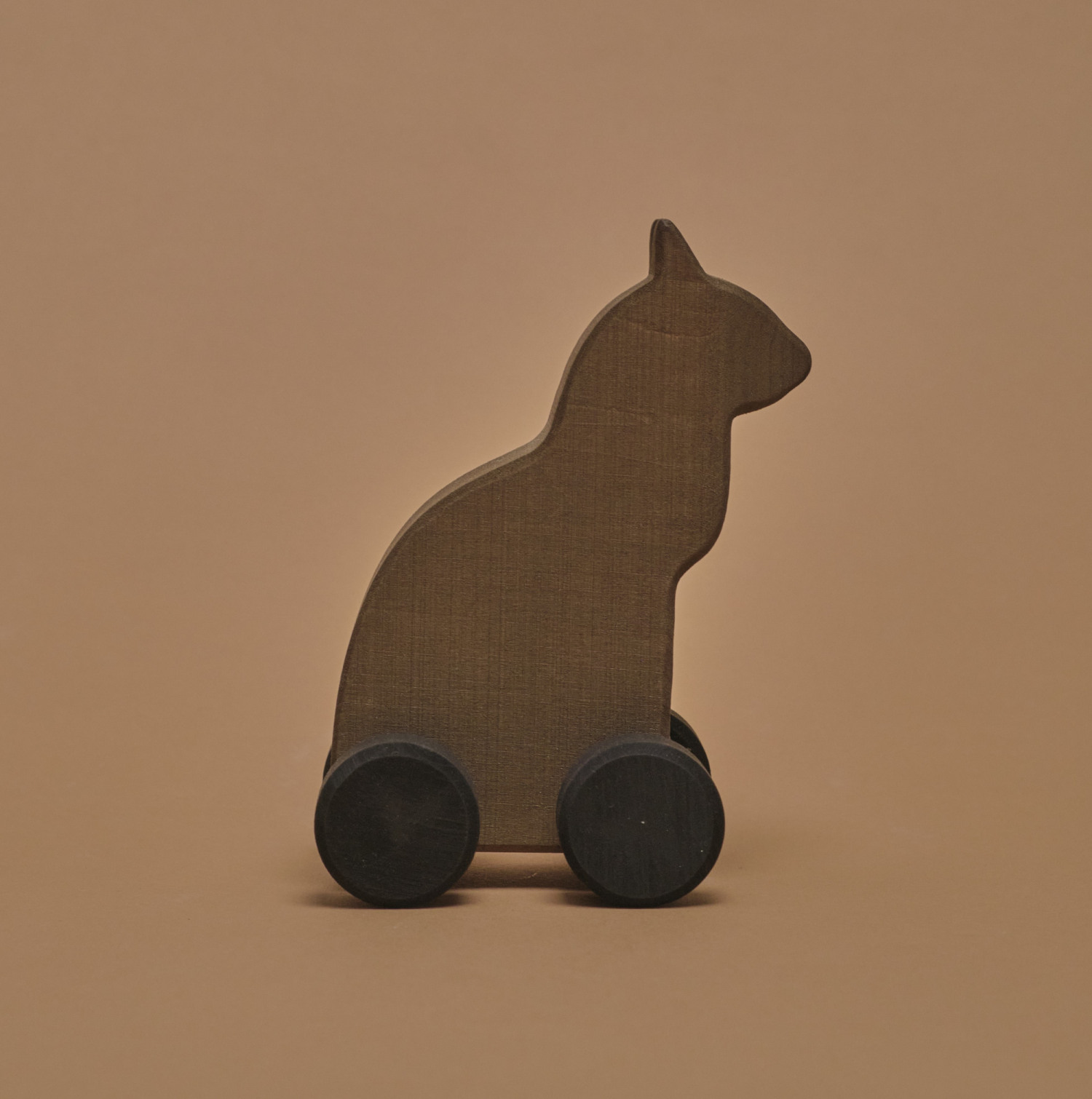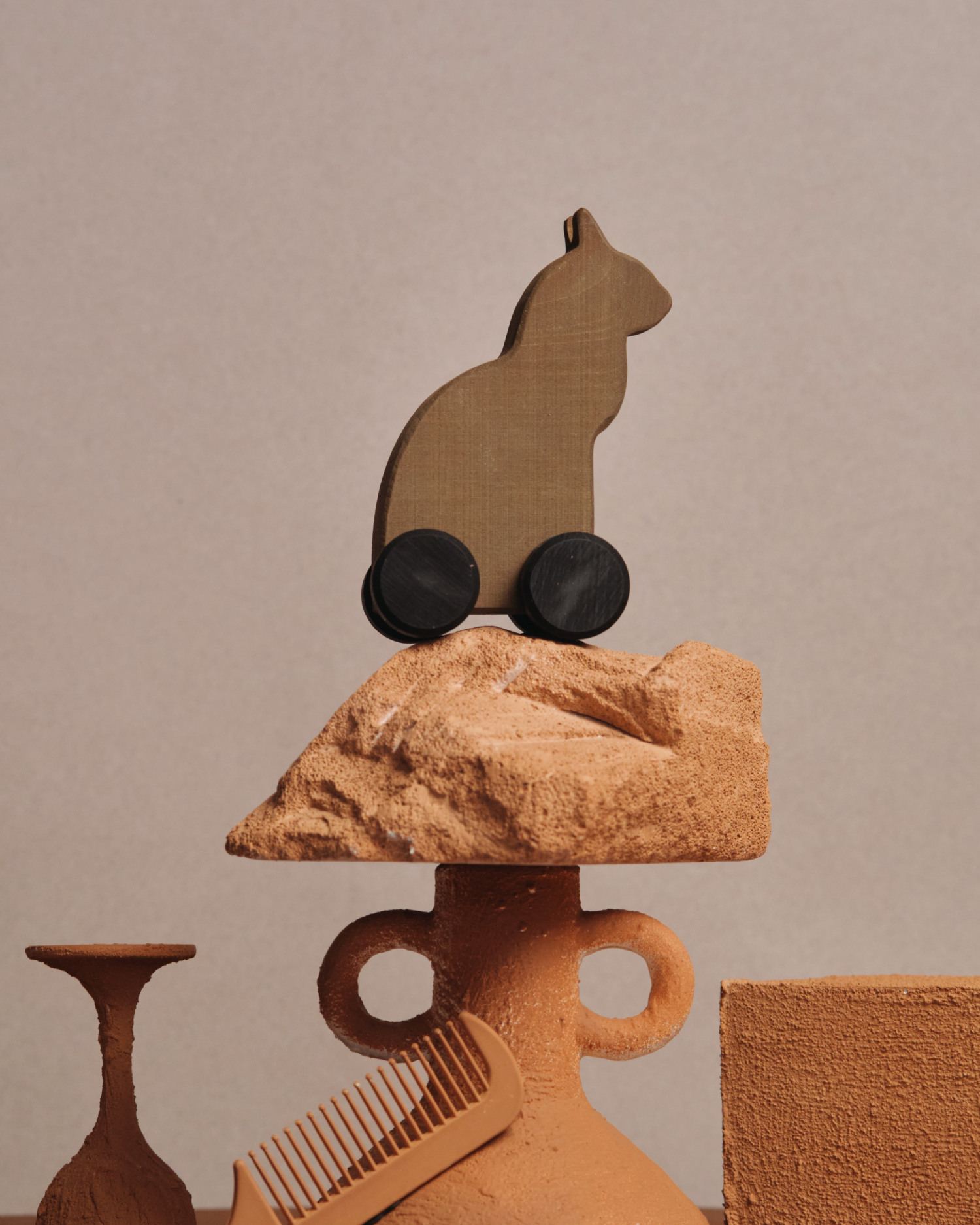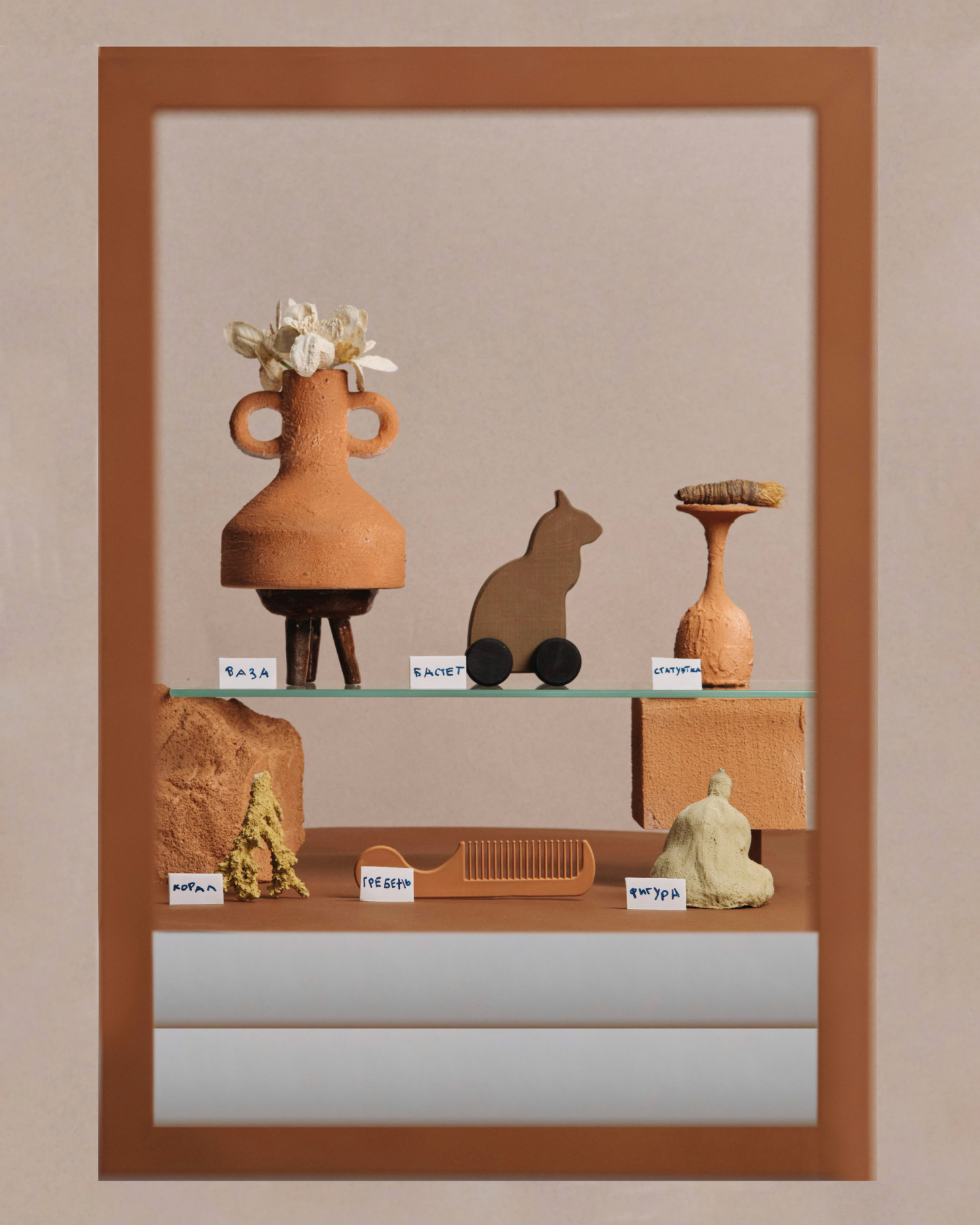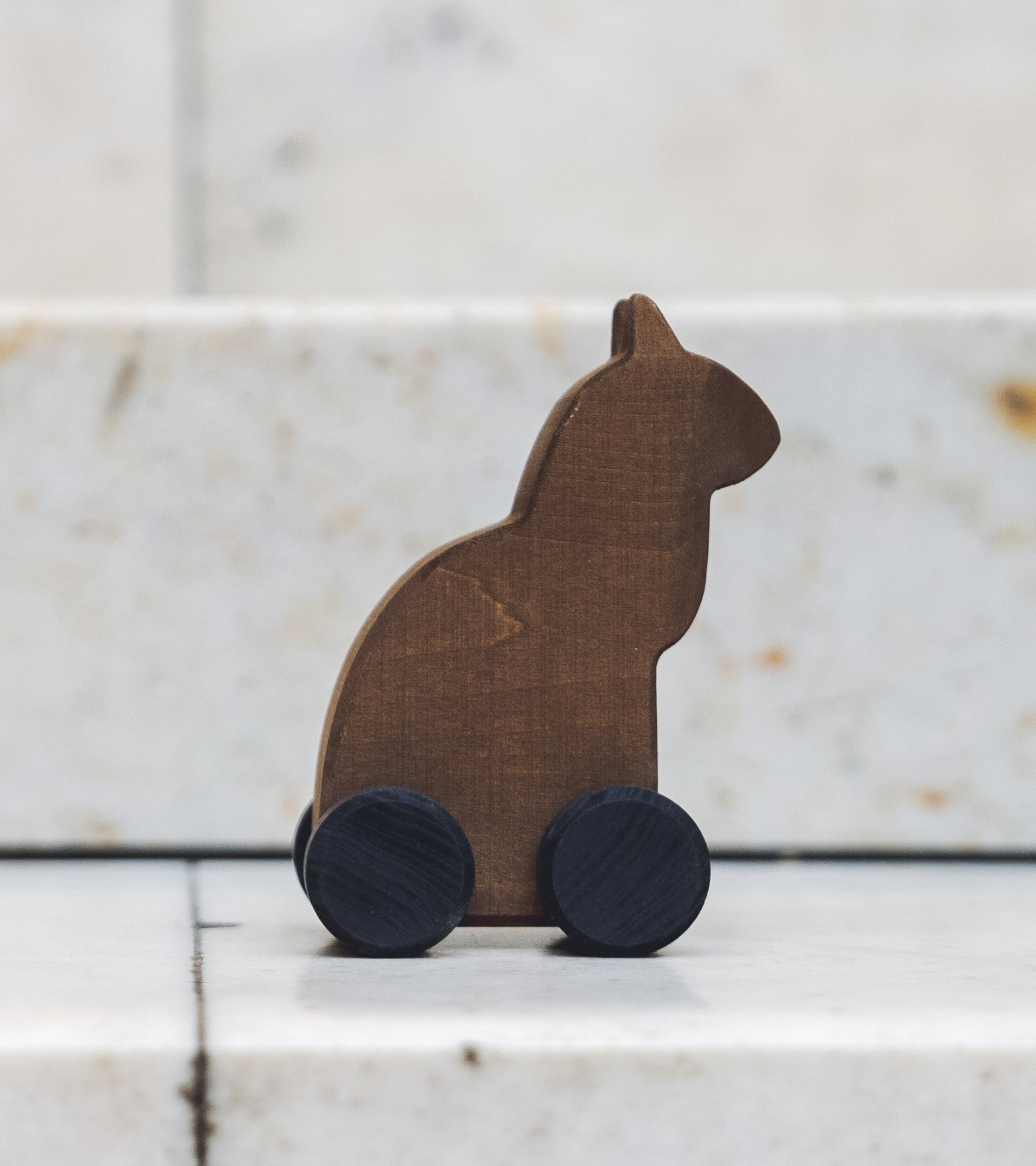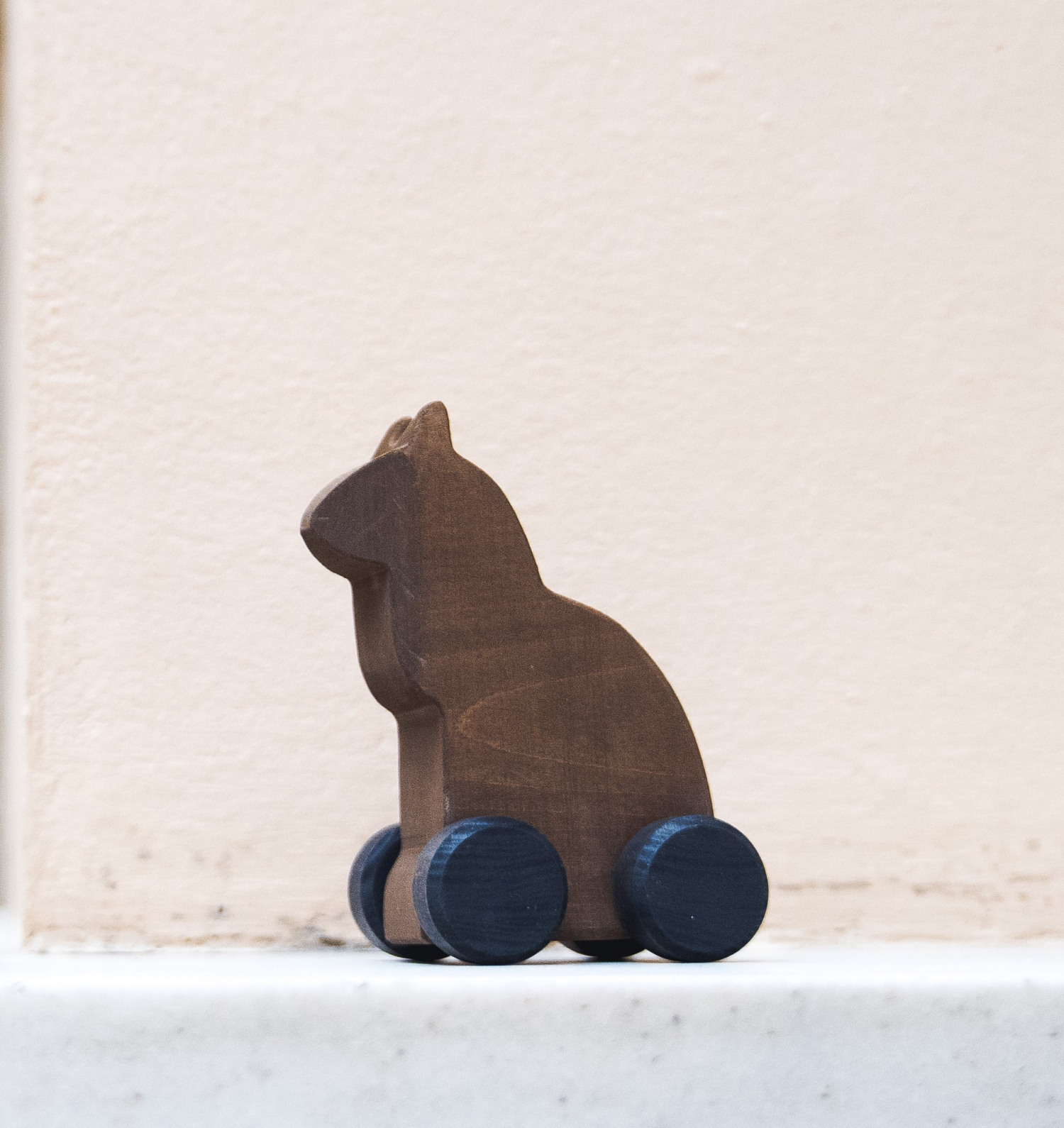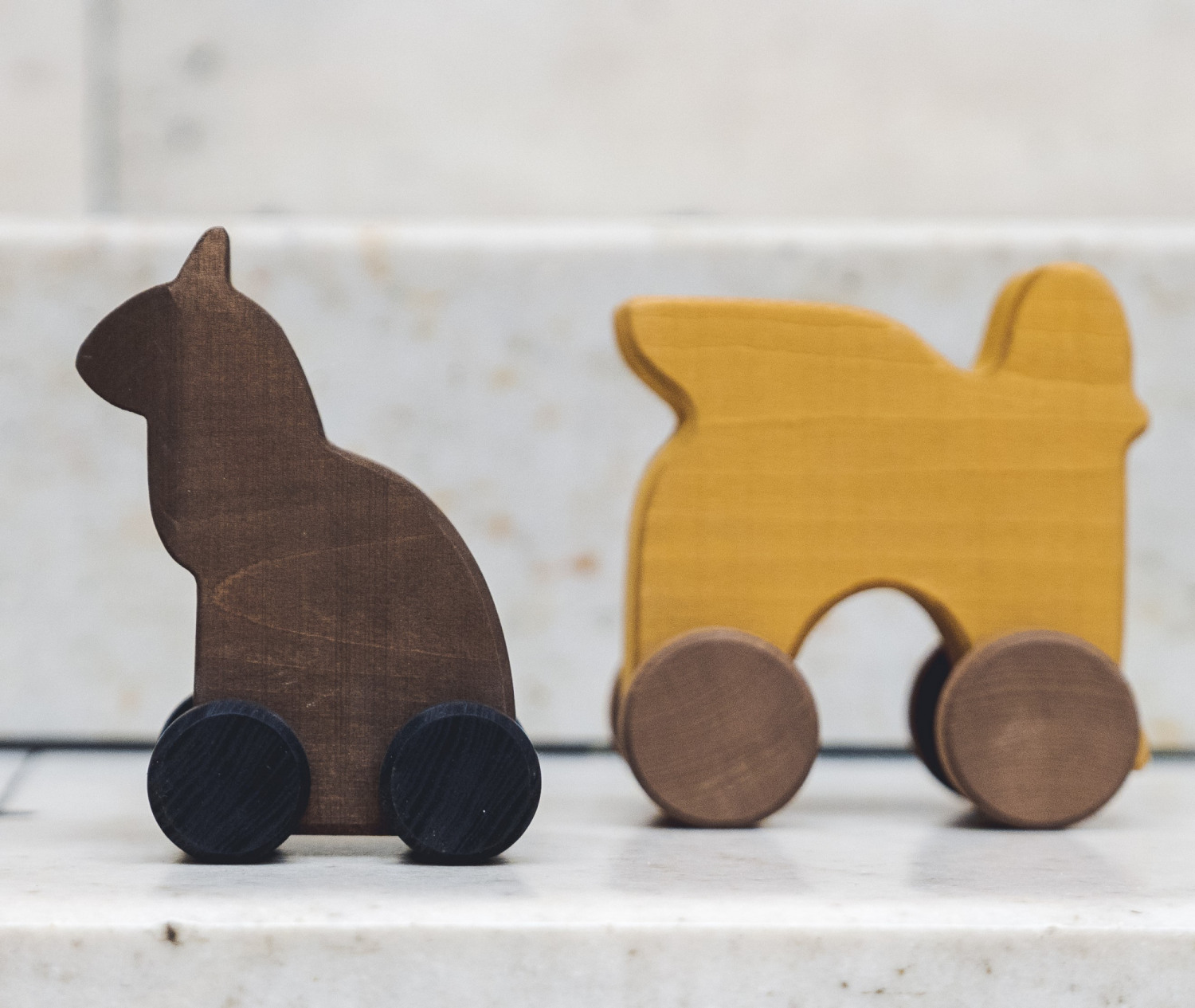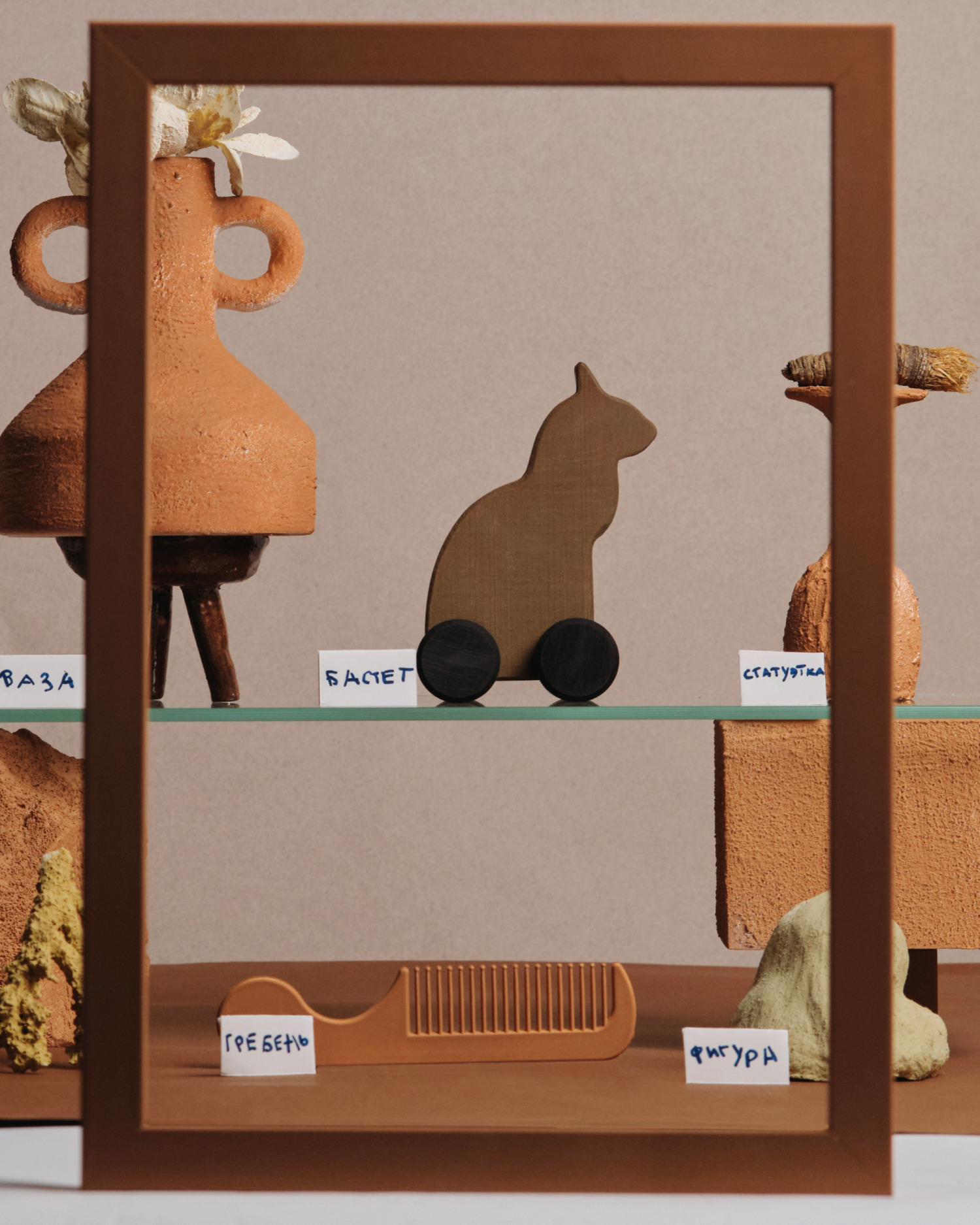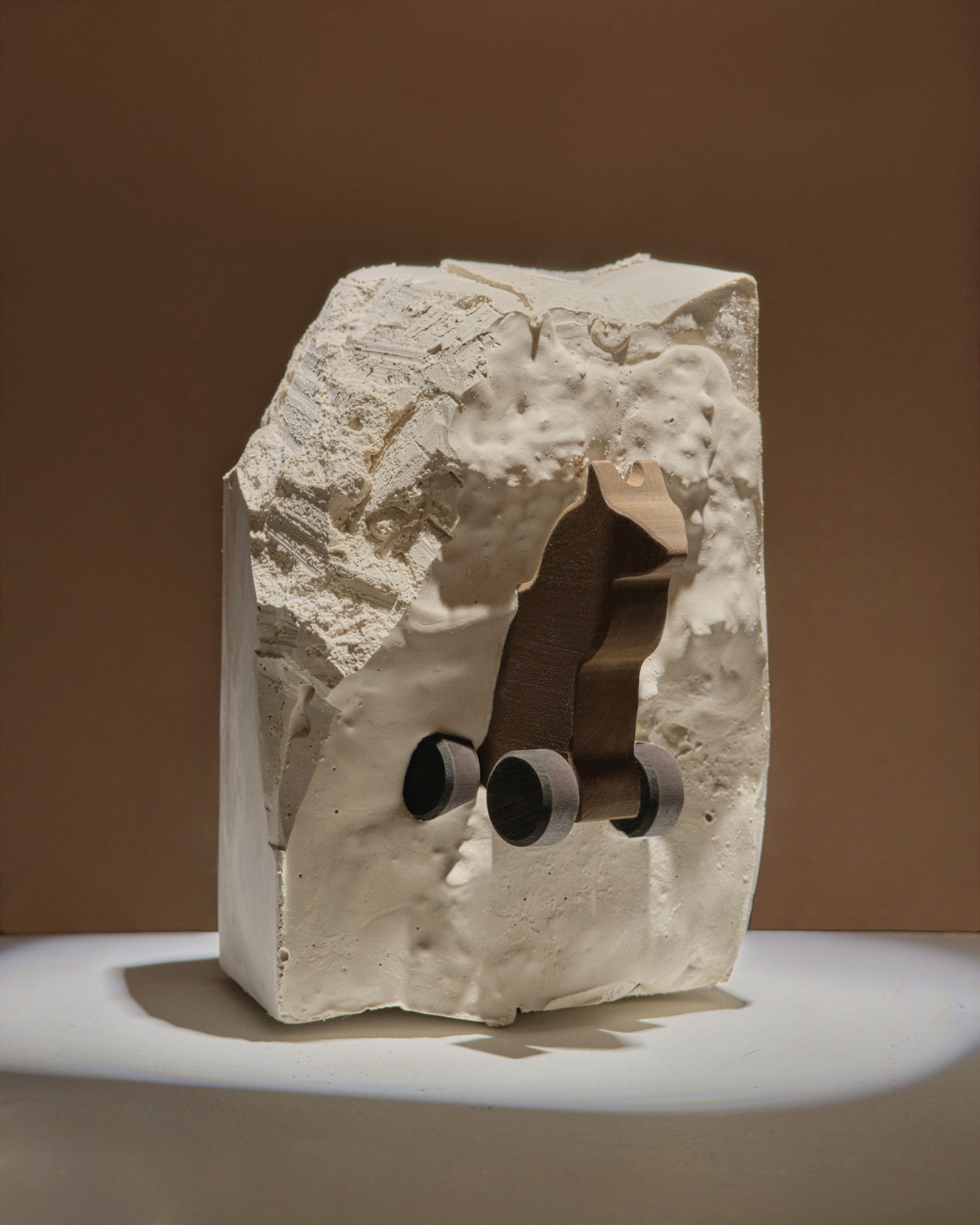 Rolling toys
Vehicle "Bastet"
Vehicle "Bastet"
A cat on wheels that can be rolled around the house, but especially fun - on the back of a dozing mom. Or the Goddess Bastet, who will become an occasion to talk about Egyptian mythology and civilization, about reincarnation and symbolism, about ancient art and its preservation.

You can find answers to these questions on an excursion to the Pushkin Museum, together with which we came up with a series of toys based on the museum's masterpieces.
The Vehicle is handmade from linden and painted with eco-friendly water-based paints, which are safe for babies from birth.
Product
details
Solid wood
Water-based eco-friendly paint
Each element is cut out of linden and painted by hand. We use eco-friendly paints that are approved for children from birth and do not use varnish, which preserves the velvety texture of the wood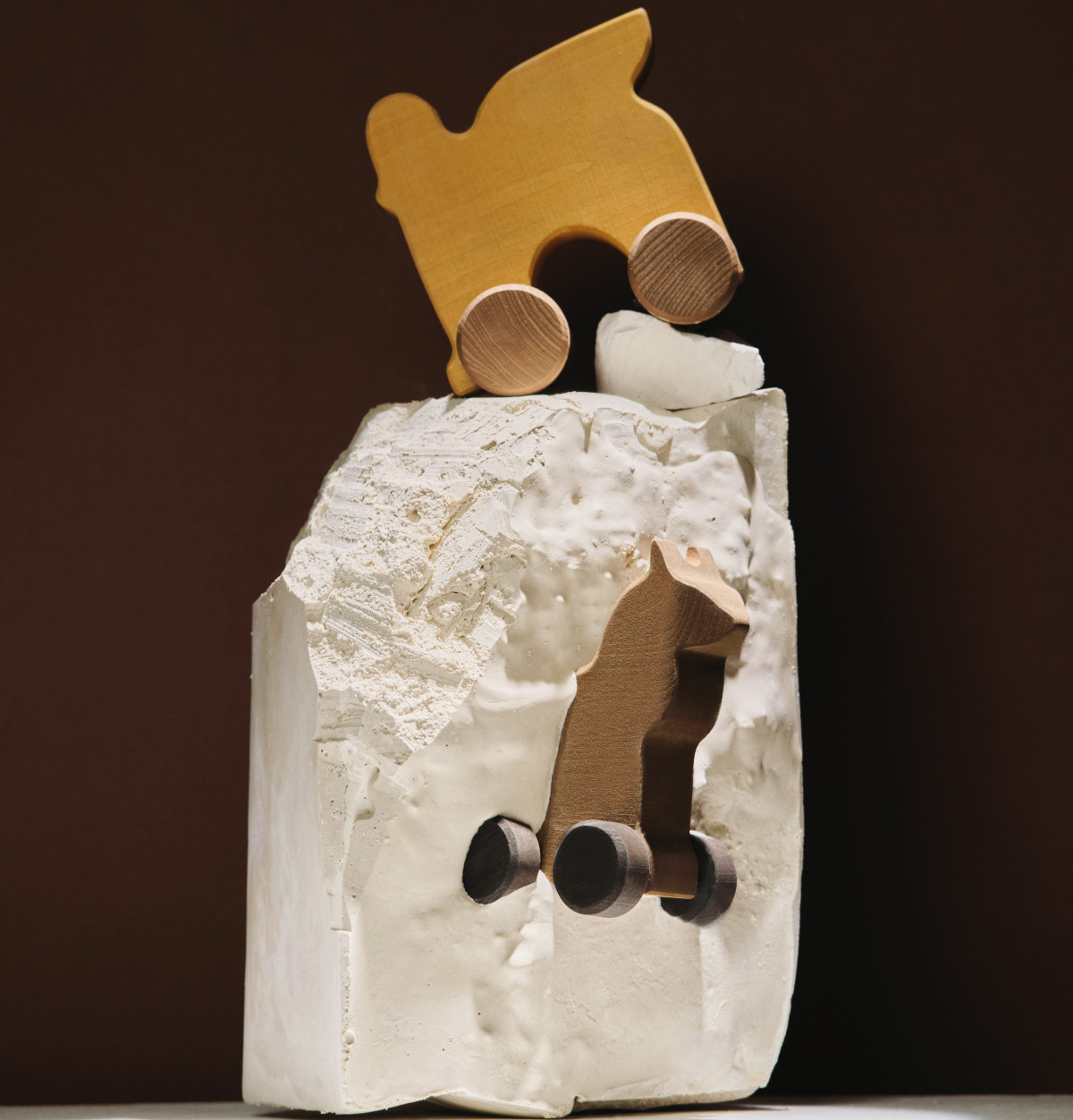 How to use?
Roll it on all surfaces of the room without coming off.
Build a house for her in the form of an Egyptian pyramid.
Make your own plasticine cat sculpture.
Take a gurney to the Pushkin Museum to introduce her to the statuette of the Goddess Bastet.