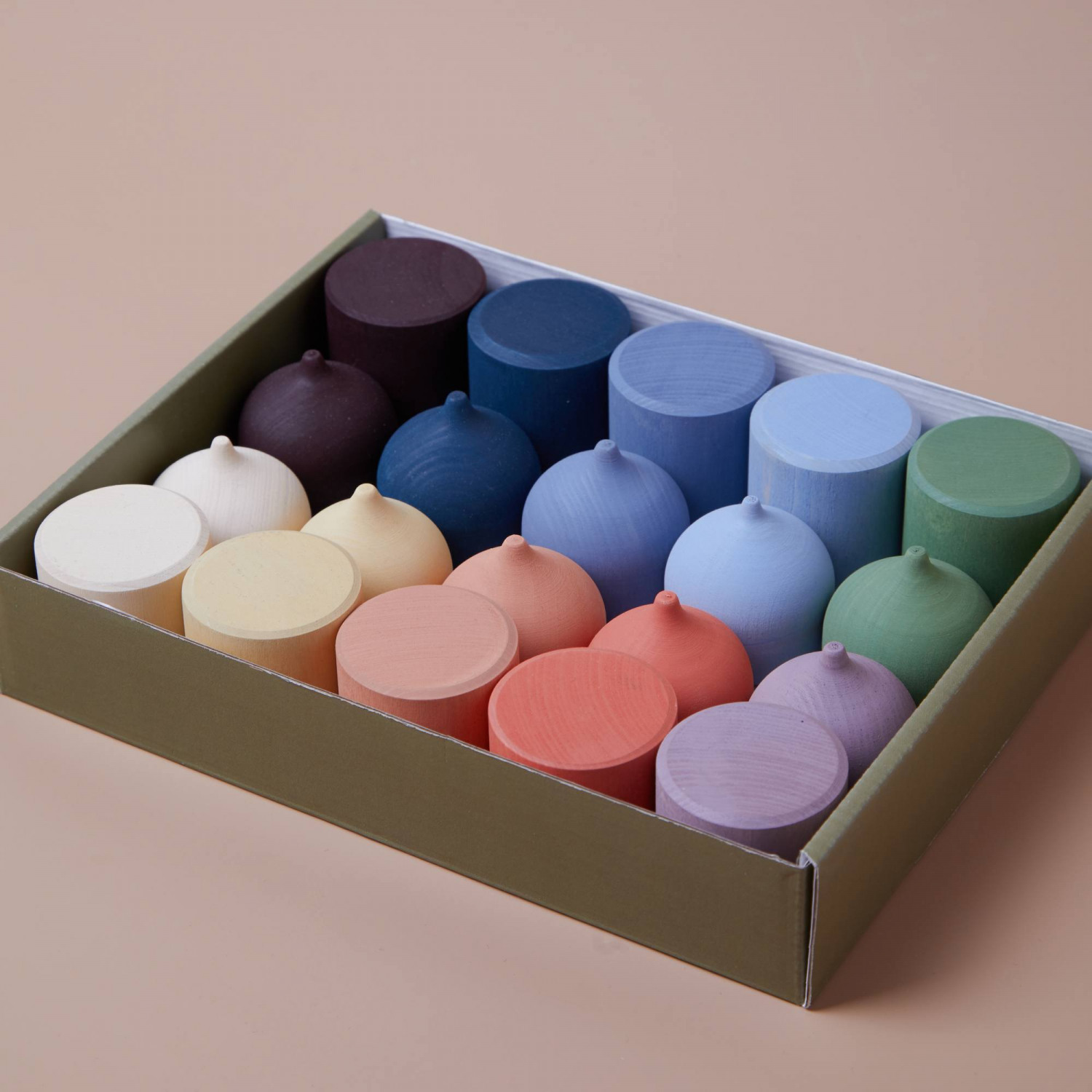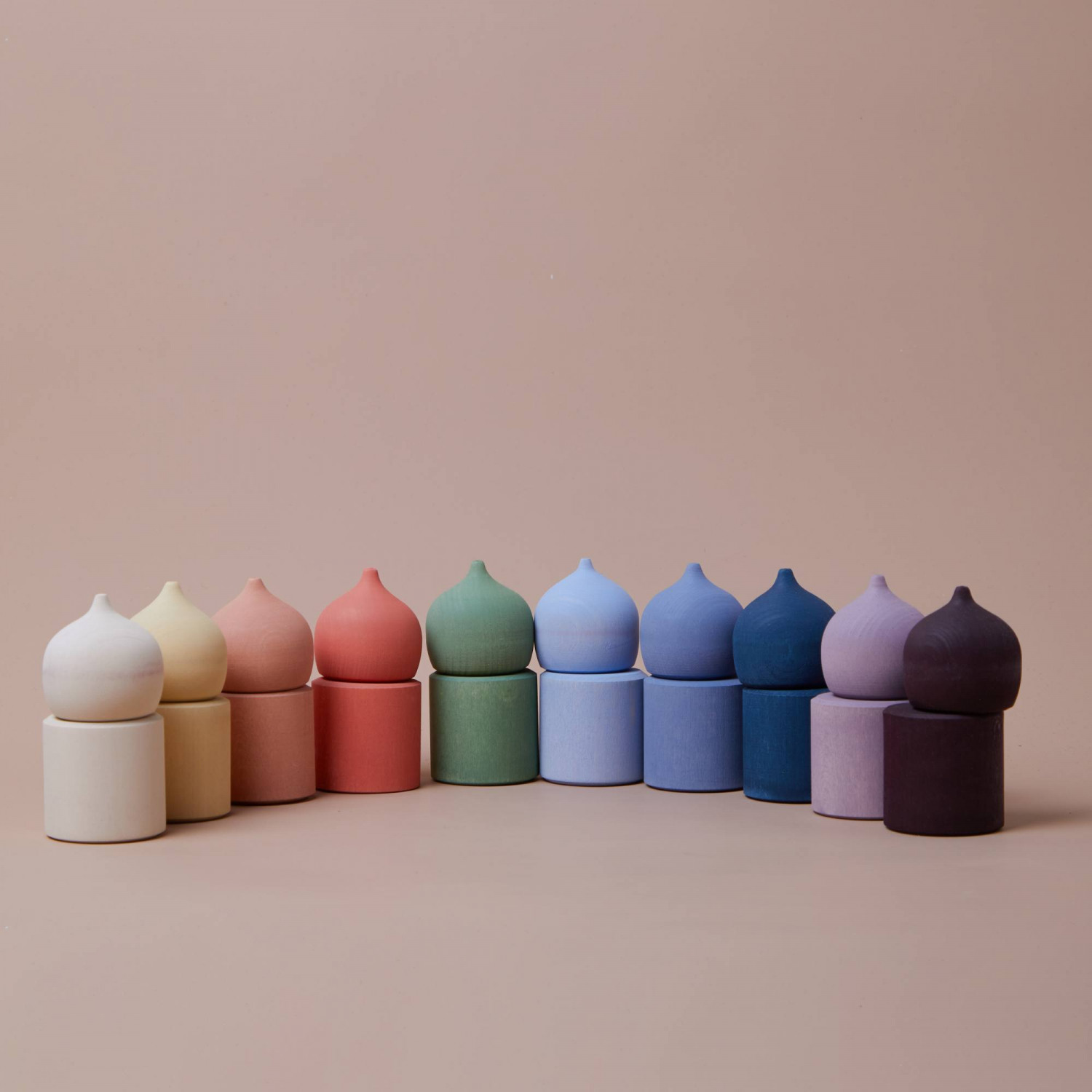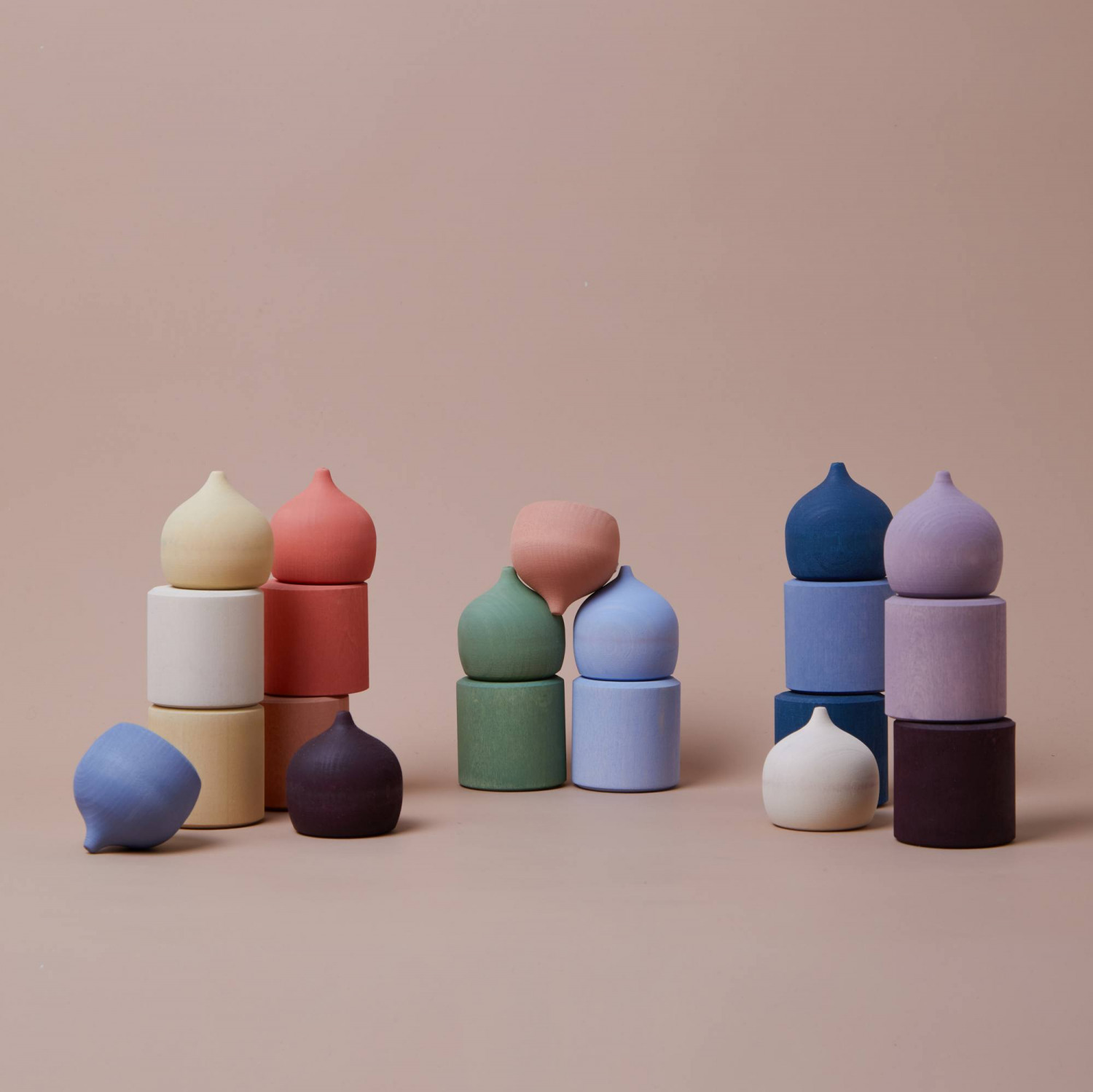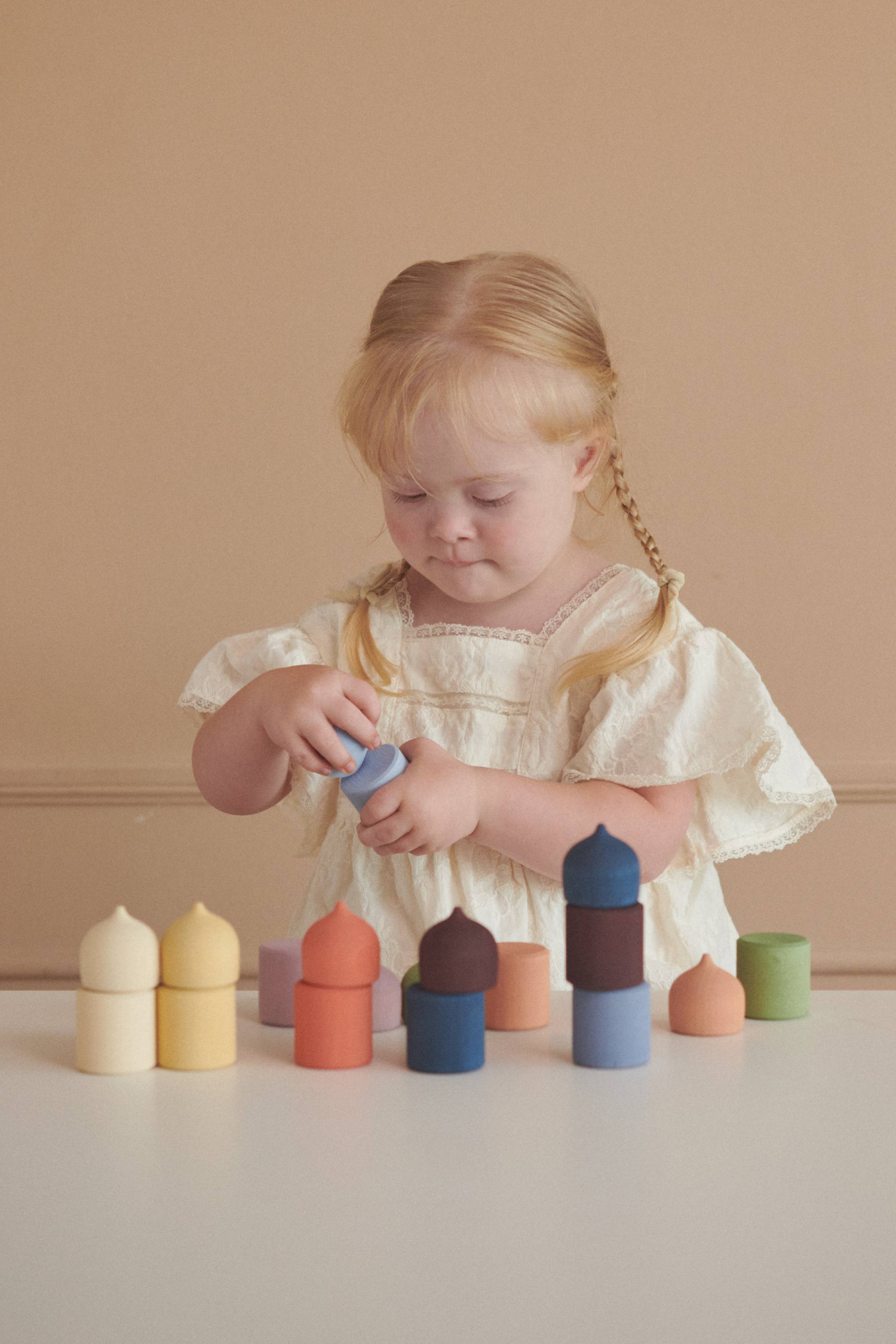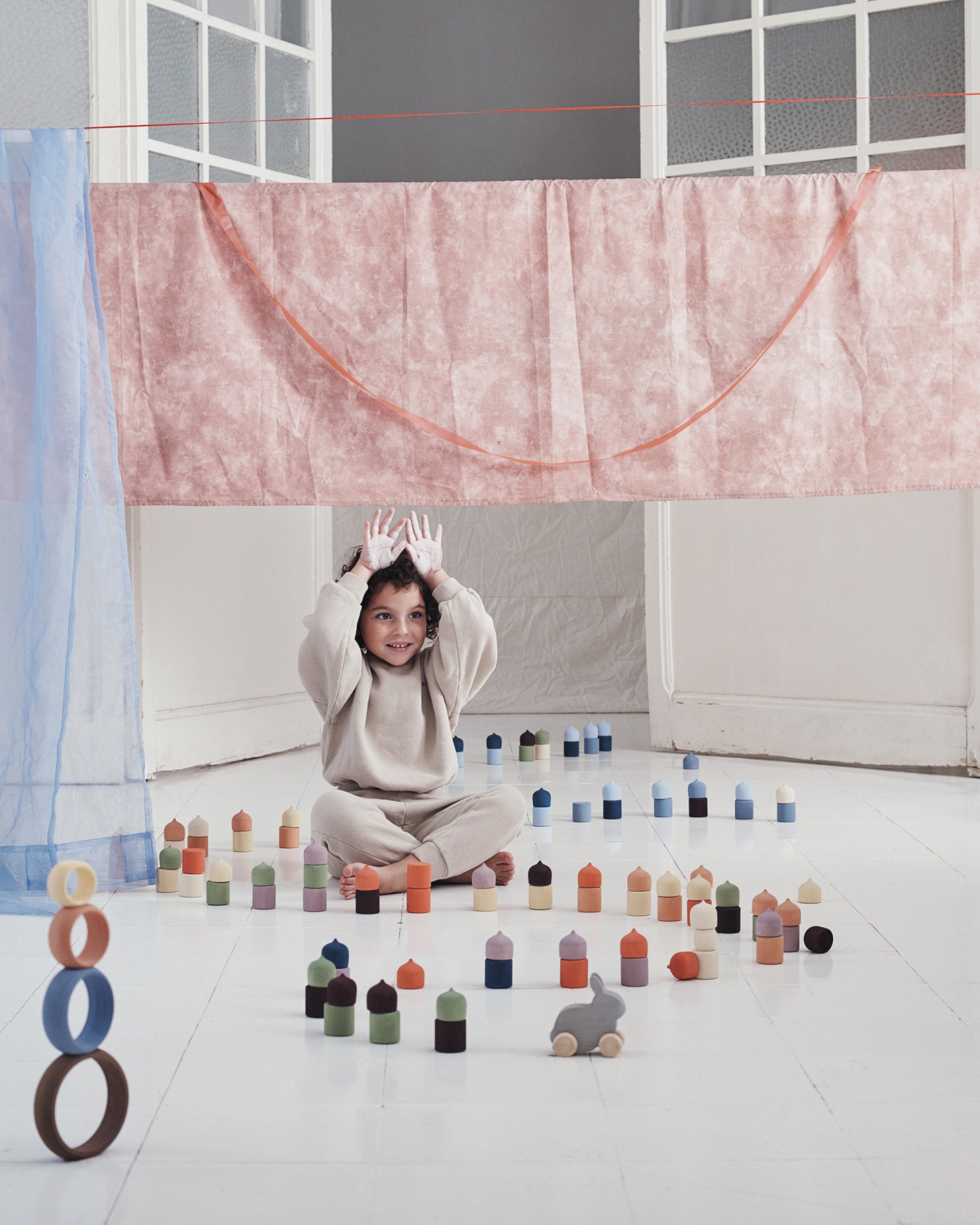 Dome Cubes
Domes are an important part of Slavic architecture. They can be of many different shapes and colors. It is a beauty that is present in our lives every day, making it a little more creative and joyful.

Domes can be a good addition to the classic cubes or an alternative to them, if you want something new. They are good for building palaces and towers, and they look unusual. This builder has only two types of parts – cylinders and towers, and there are a lot of games with them.

You can combine colors in different ways, cover cylinders with "their" domes, or break the rules and take a dome of a different color. You can build a forest gnome shelter, a fairy town, or a house where trolls gather for tea.
Product
details
Solid wood
Water-based eco-friendly paint
This toy is handmade from solid wood. Masters with a lot of experience make it by lathe method. This toy was painted by us and nature. We chose a paint that gives color but leaves the pattern of the wood. So, each toy has a hue conceived by us and applied by nature.