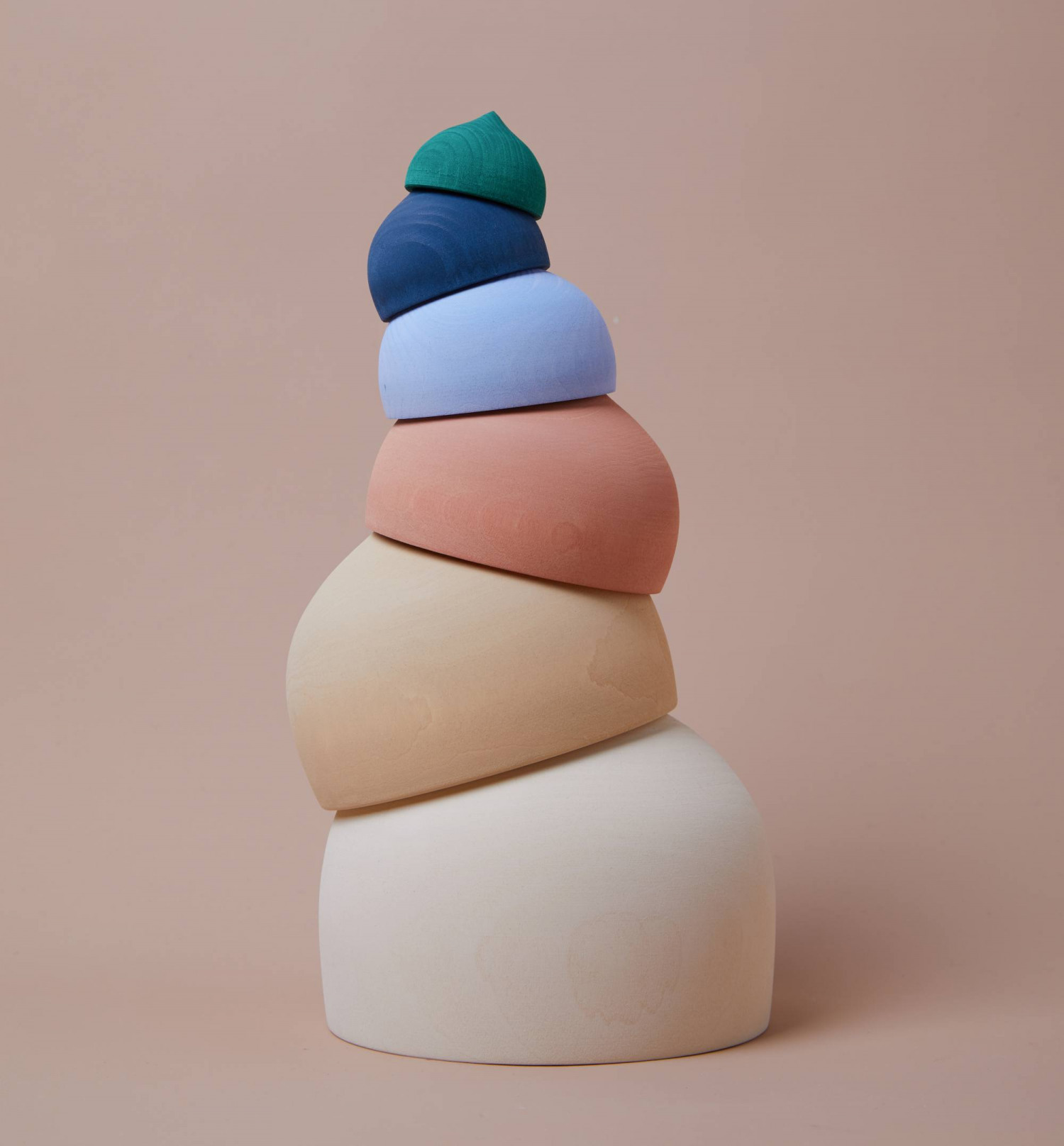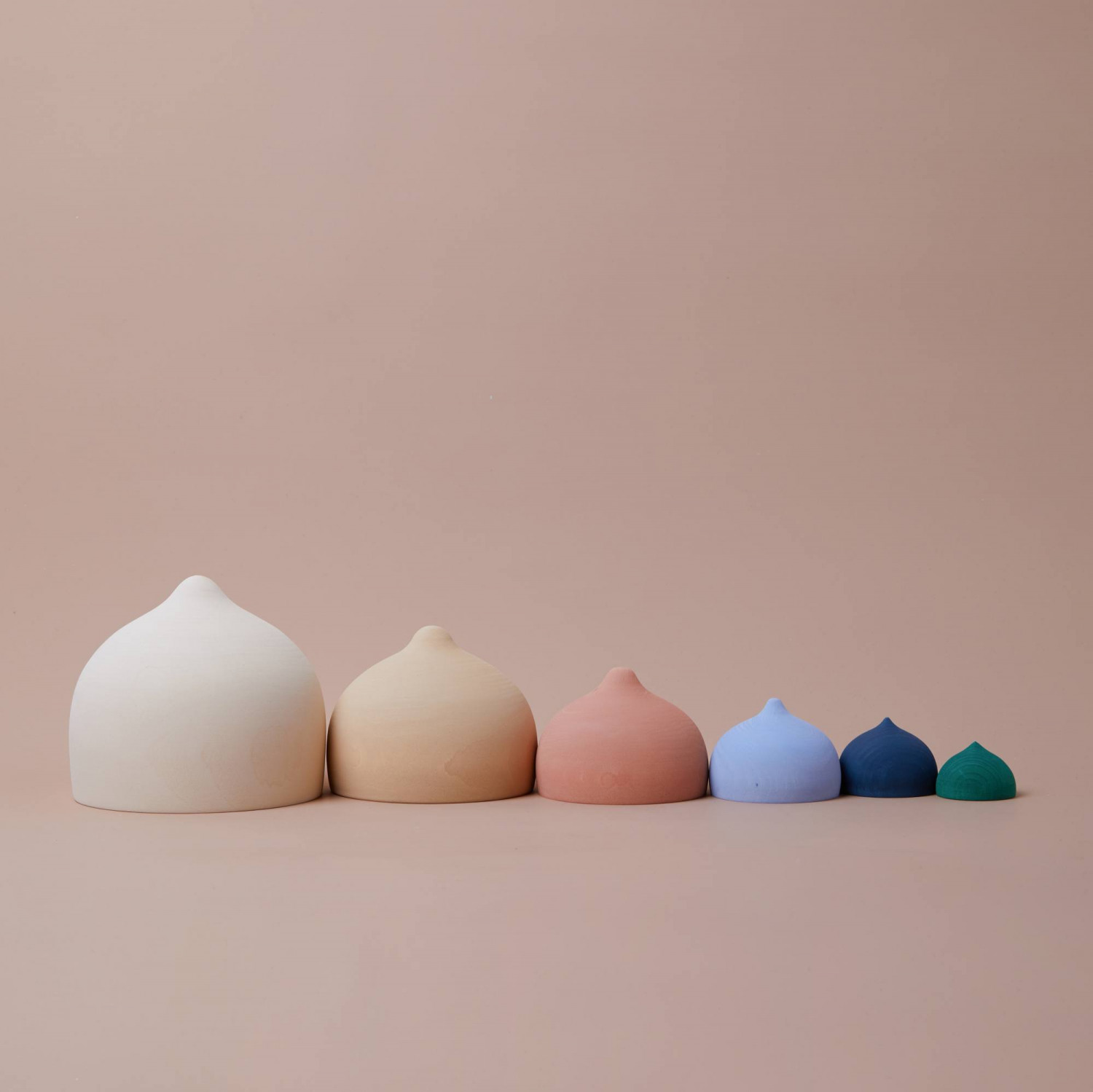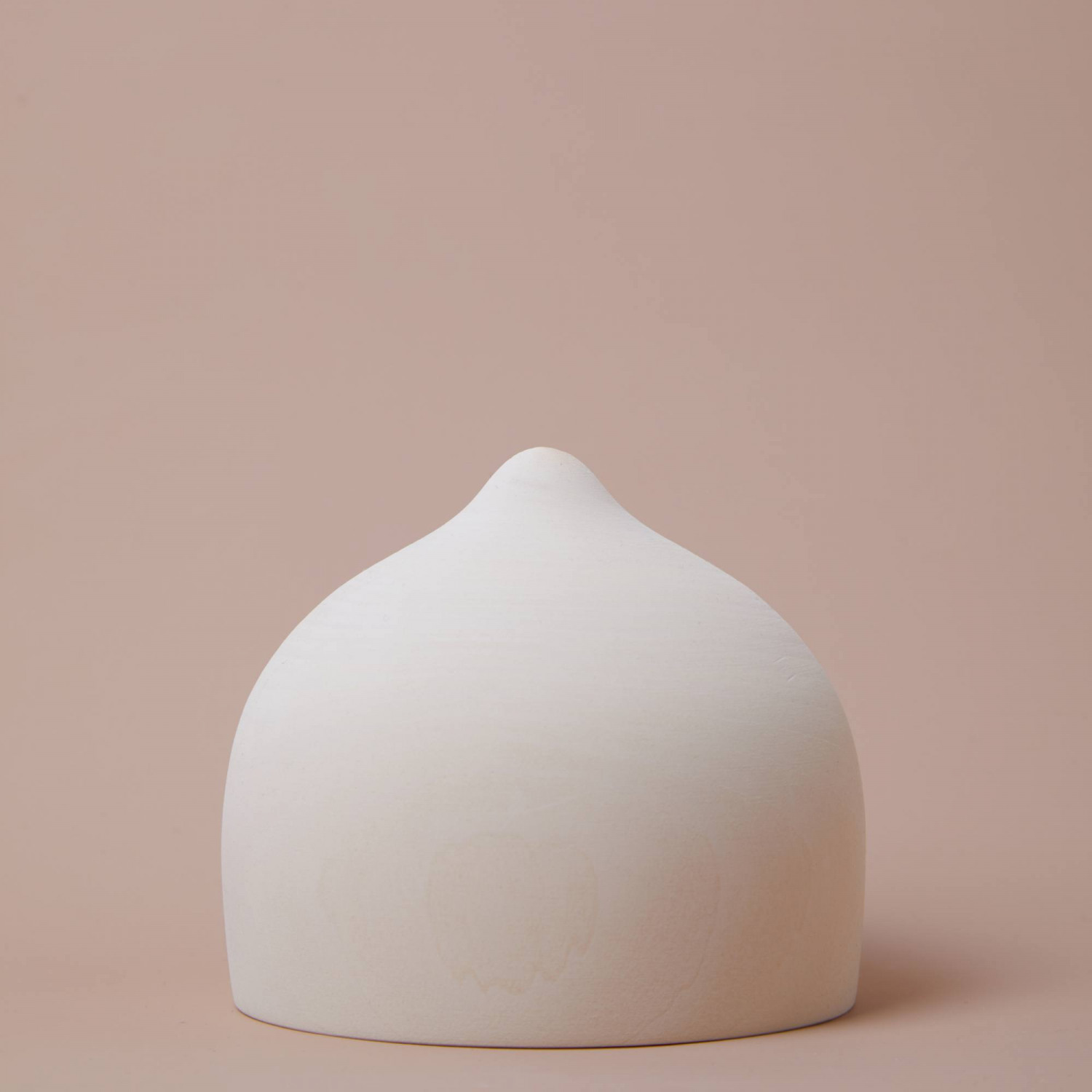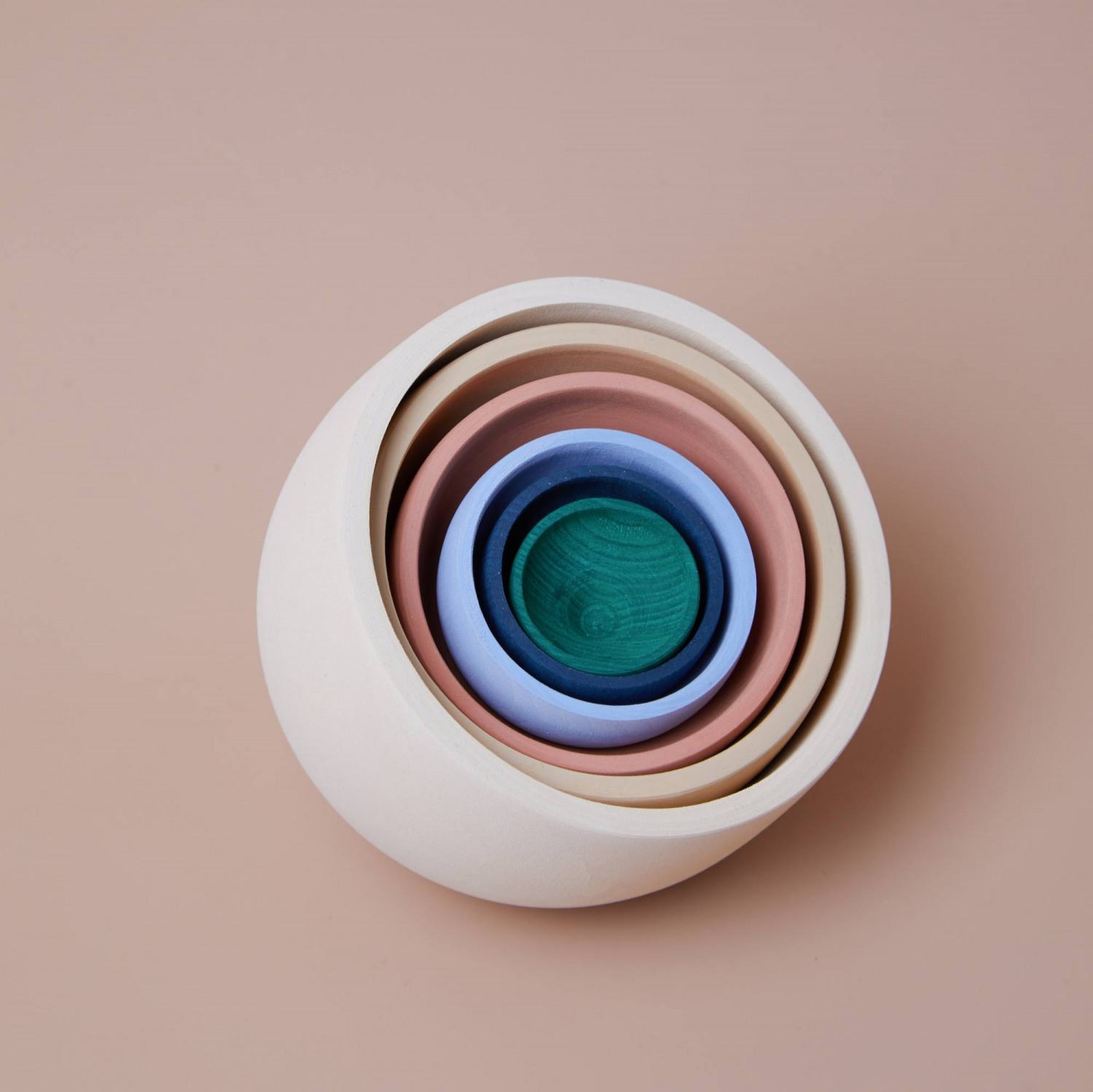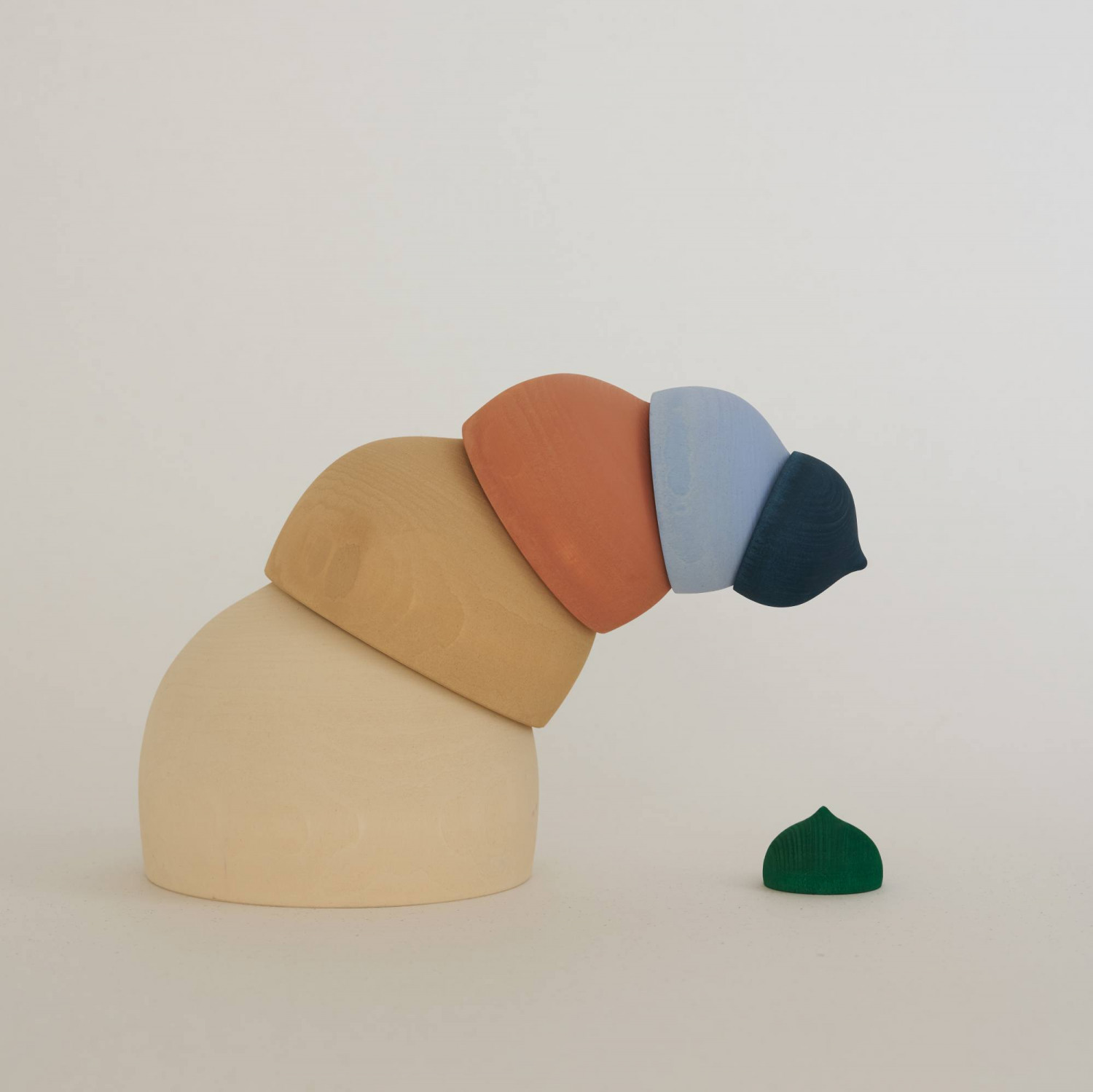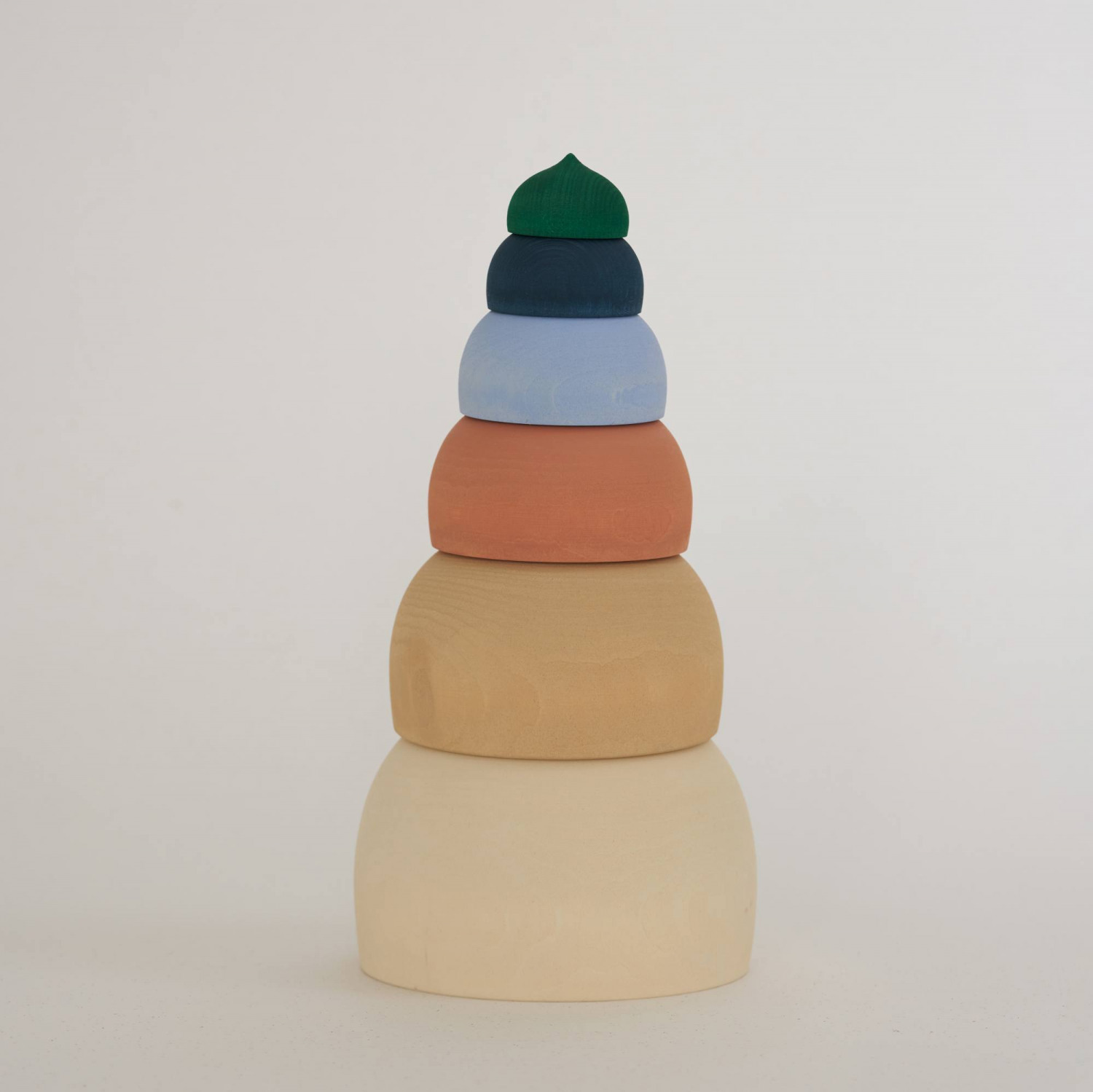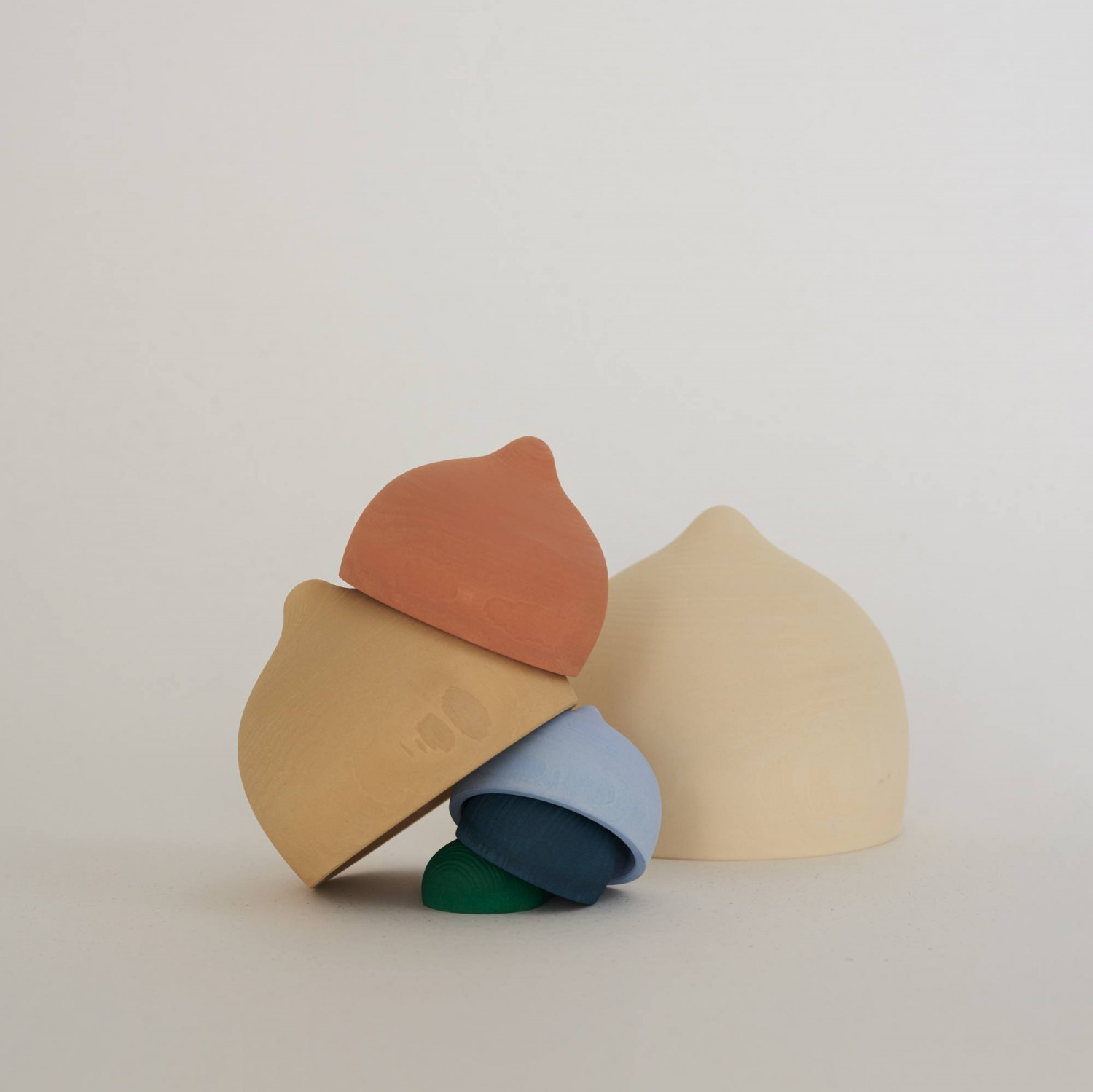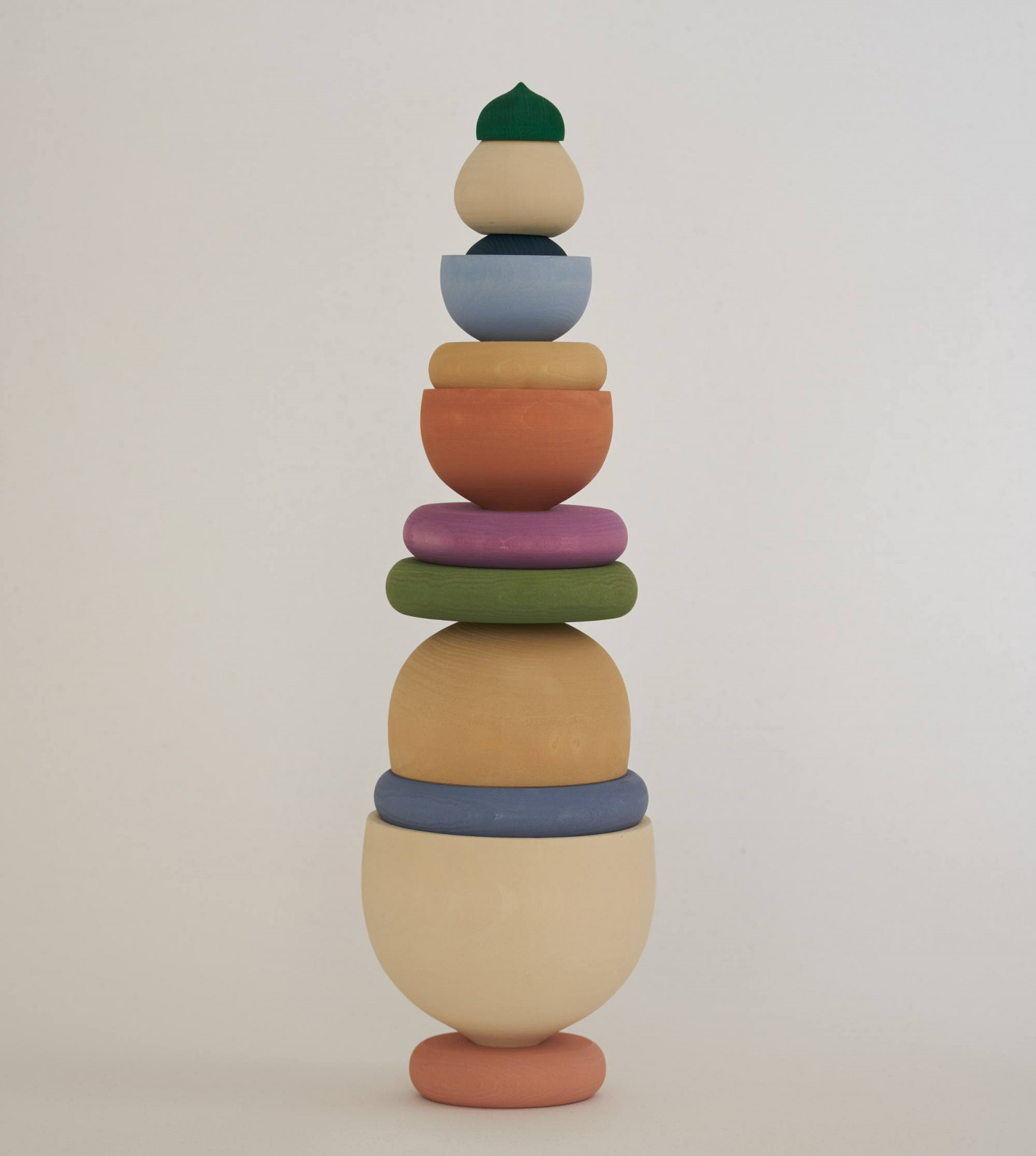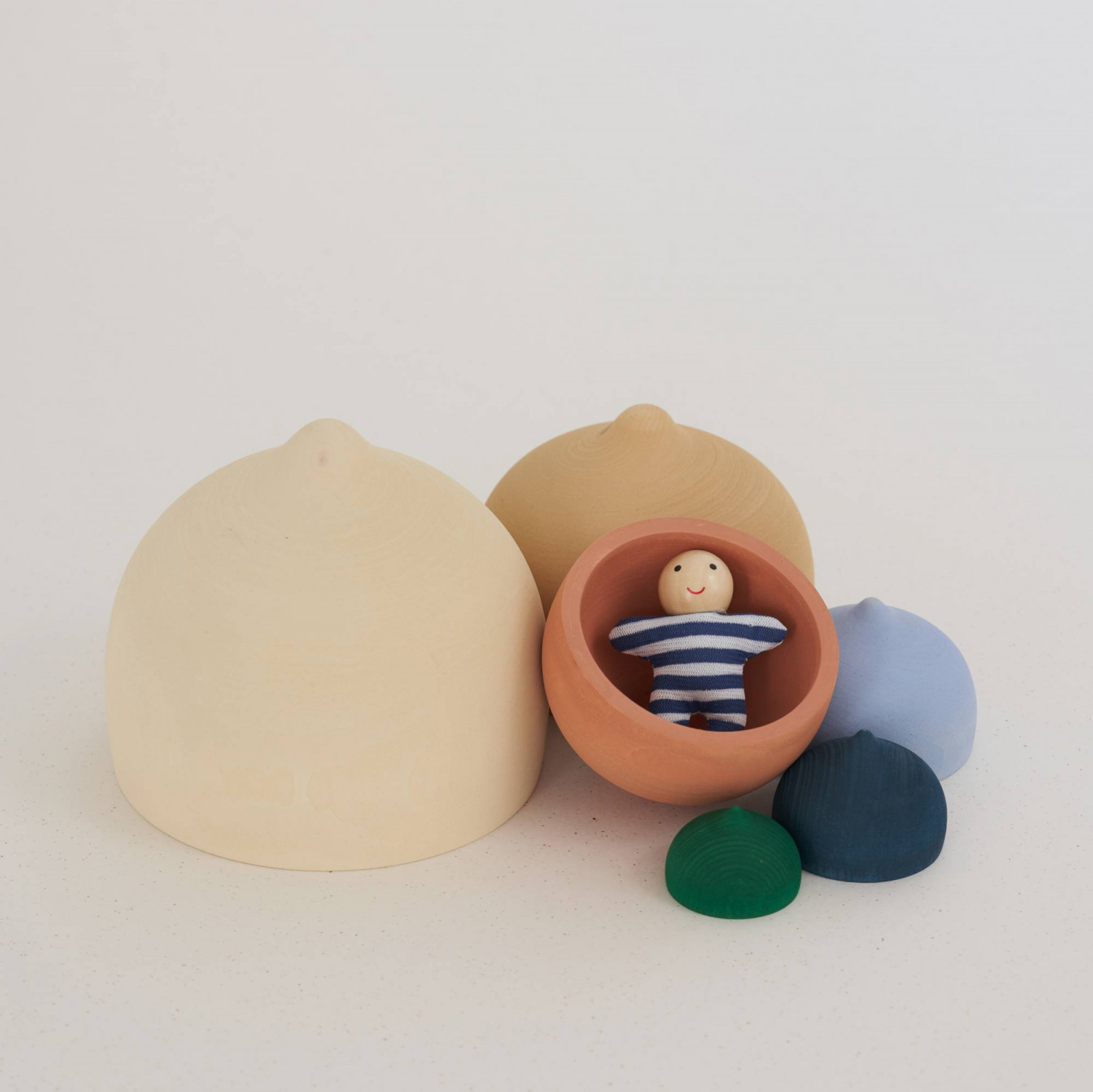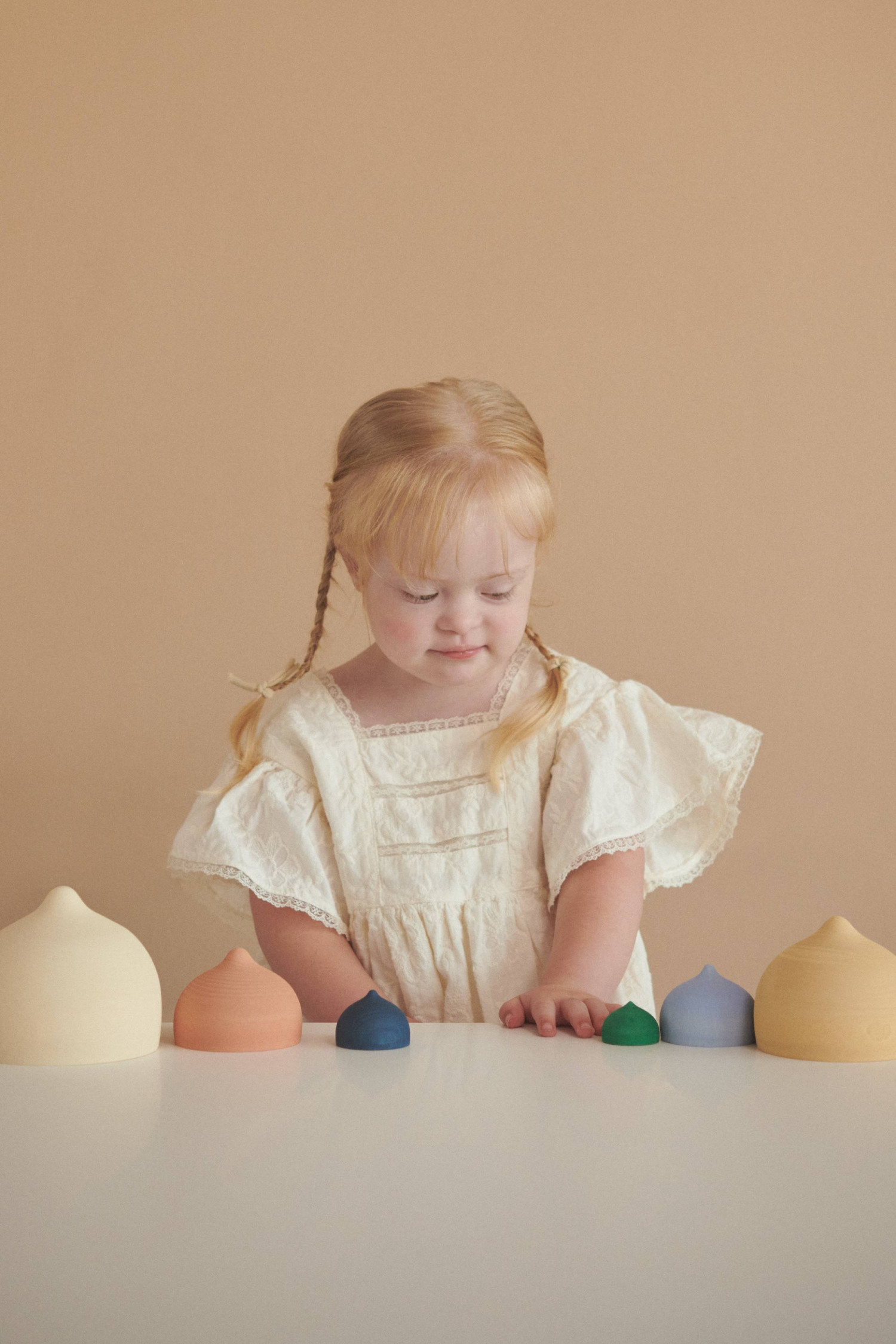 Imaginative play
Half Matryoshka Cupolas
Half Matryoshka Cupolas
A revolution in the world of arcs. Now they are three-dimensional and there are even more games with them!
This matryoshka refers to Slavic temples and churches. Plain on the outside, they are decorated inside with gorgeous paintings – because the most precious thing is hidden in the heart.

When stacked, the halves do not take up much space and look simple, but if you lay them flat or put them on top of each other – the game begins.

You can build different towers out of the cupolas: straight, offset, falling. The domes can be hidden under each other or arranged according to size. They can be used as dishes, as a crib or a house for a doll. You can build with cupolas, and it is especially interesting with pyramid rings. And if you bring a big dome to your ear, you can hear the sea.
Product
details
Solid wood
Water-based eco-friendly paint
The domes are made of solid wood by lathe turning. We buy the material from a responsible supplier and dry the wood ourselves. This is a long process, that takes 2 years. But we know for sure that truly quality things are worth the wait.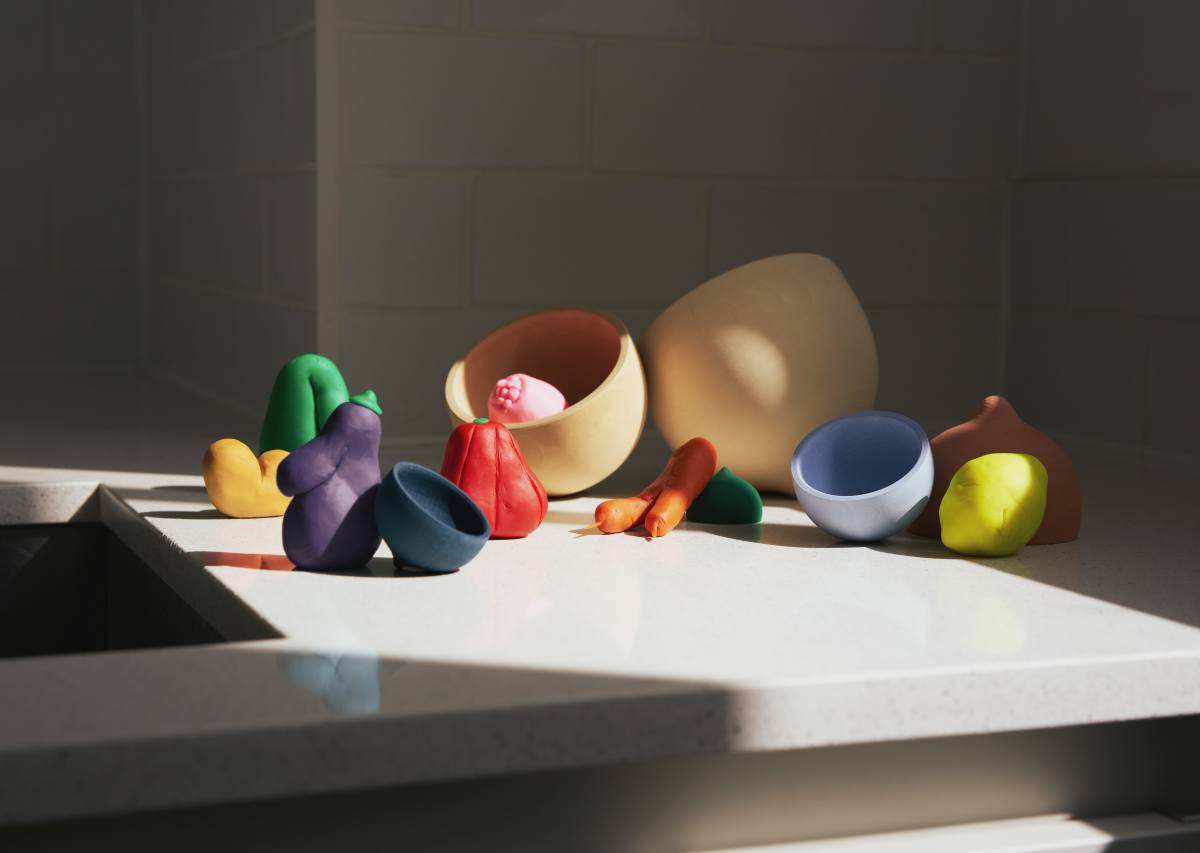 How to use?
- Build a tall tower, and at the very bottom put a small toy or a note with a heart
- Serve the pieces like dishes
- Outline the cupolas with a pencil to make circles
- Build fancy buildings