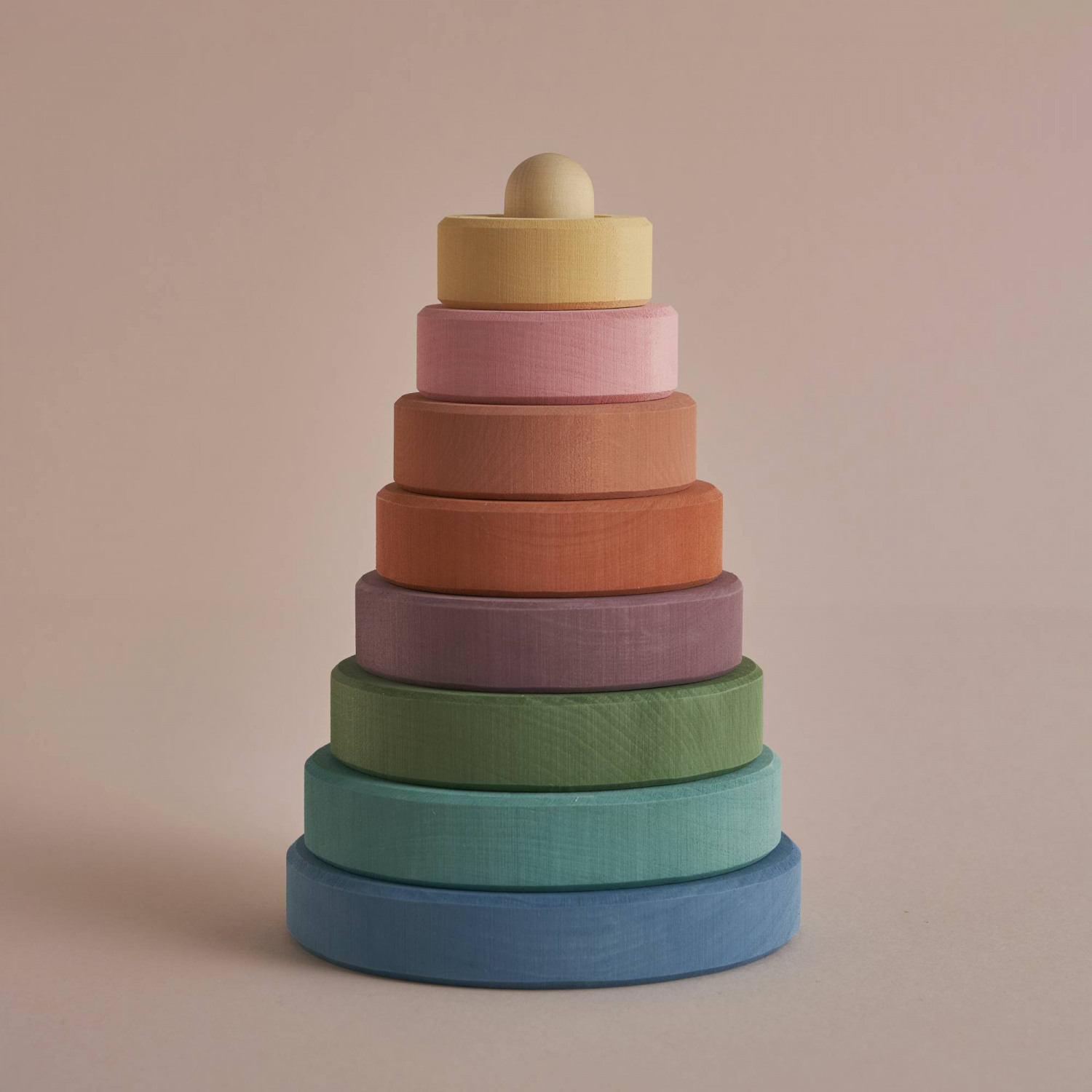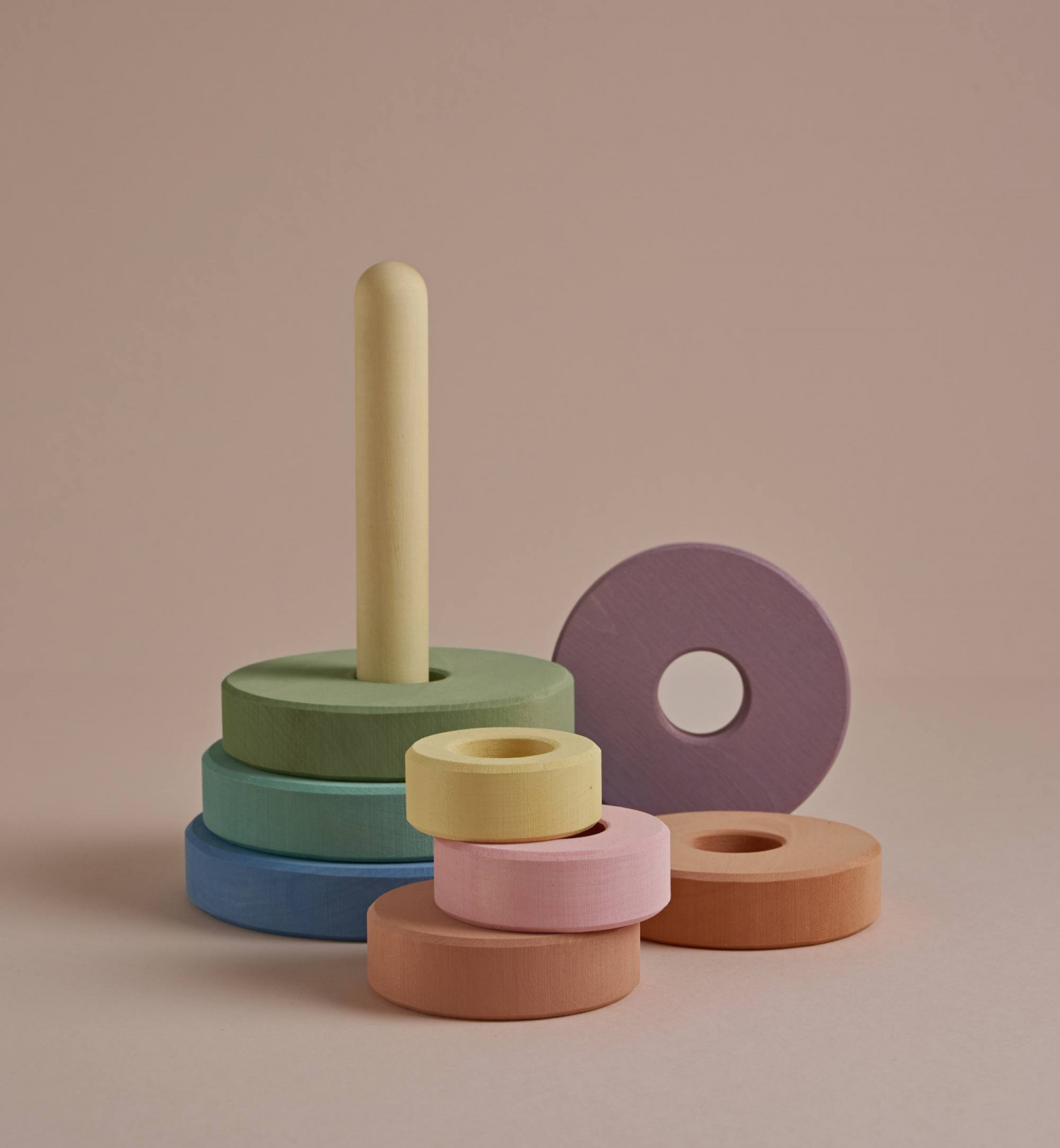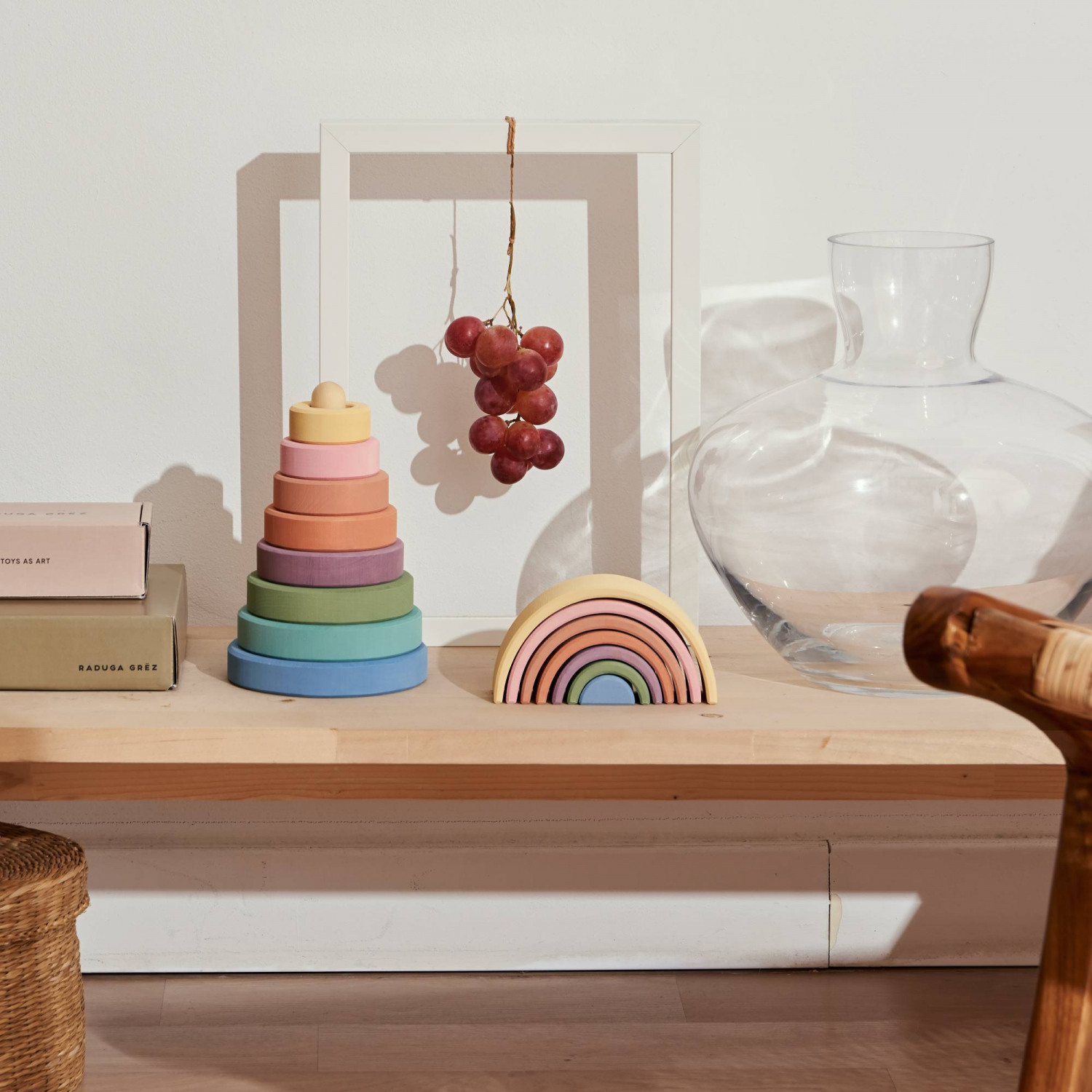 Stacking towers
Stacking Tower Earth Pastel
Stacking Tower Earth Pastel
The texture of the wood is as unique as human fingerprints. So that you can see and feel it, we coated the parts of this pyramid with water-based paints. With so much electronic information around, it's great to add more tactile sensations to your life.

The parts of the pyramid are pleasant to hold, they smell of fresh wood, they have their own weight, they are stable, dense and as if velvet to the touch. Your eyes rest and rejoice: the parts of this pyramid are painted in shades of blooming sakura, blush, spring sky, the first greenery.

The pyramid discs can be arranged flat from larger to smaller. You can make pictures and faces out of them, use them as plates for a doll's tea party or string them on a ribbon and spin them. There are no rules - let the game lead the way.

17209₸
Product
details
Solid wood
Water-based eco-friendly paint
Our toys are made of natural, carefully sun-dried linden wood and coated with safe paints without the use of lacquer. Thus, they retain the natural, velvety texture of the wood.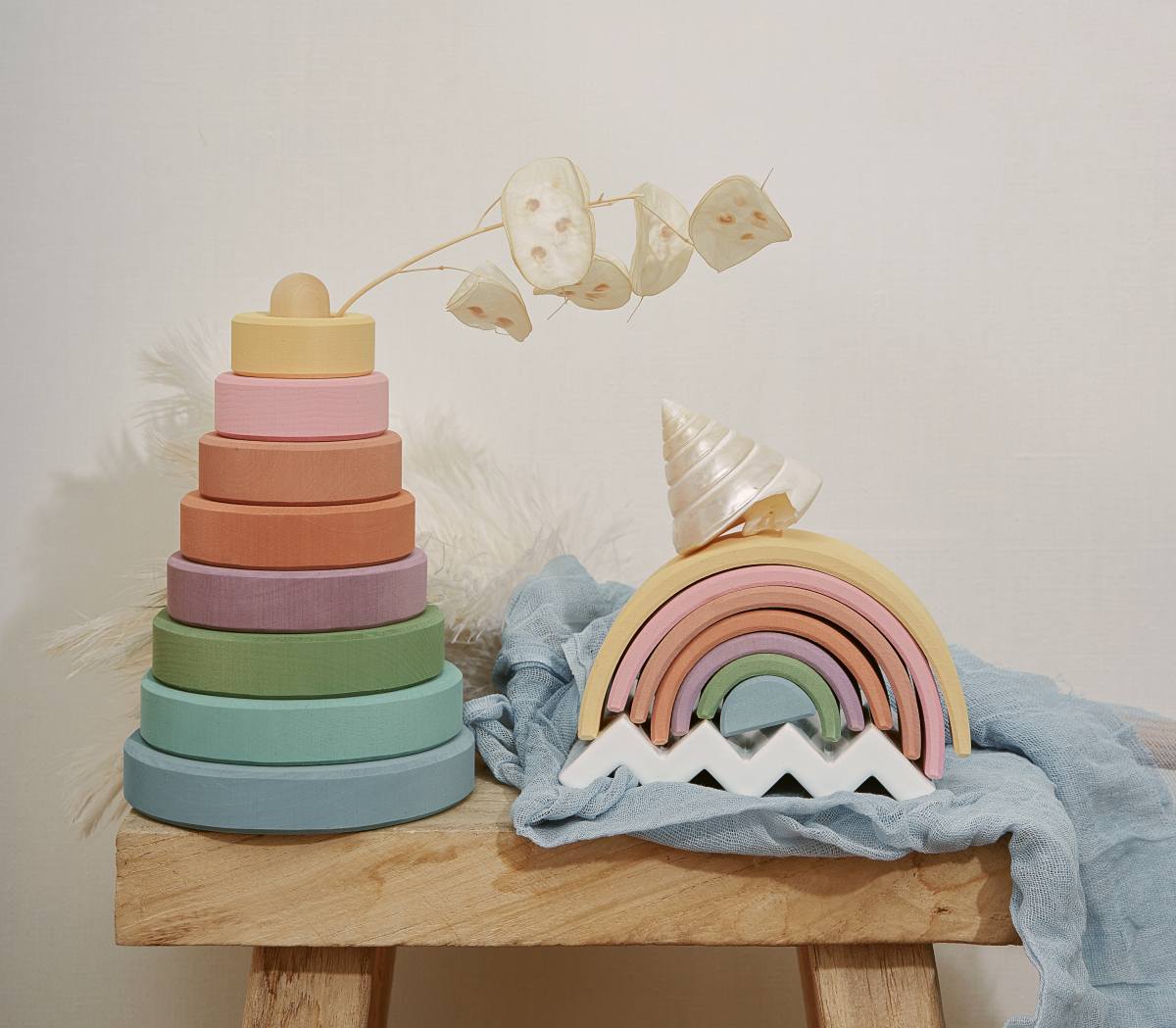 How to use?
- String the discs on a twine or a ribbon
- Make the figures on a flat surface, for example, a caterpillar or a snowman
- Imagine that the discs of the tower are stars (the way we see them from the Earth). Some of them are closer and bigger, others are further and smaller. Make constellations (existing or imaginary) with them
- Set wheels in motion. Which will roll further? In which surface: upwards, straight or downwards?