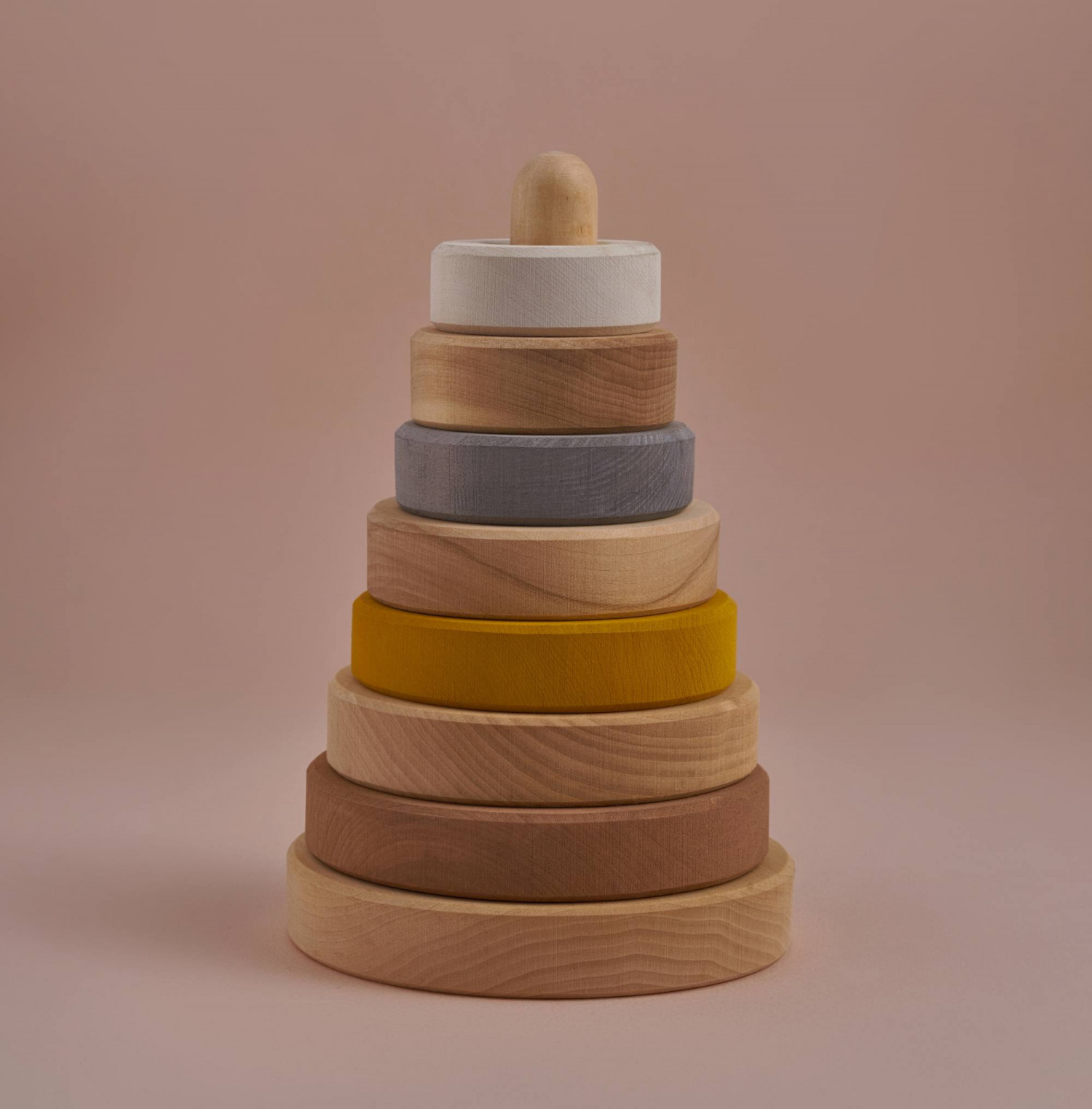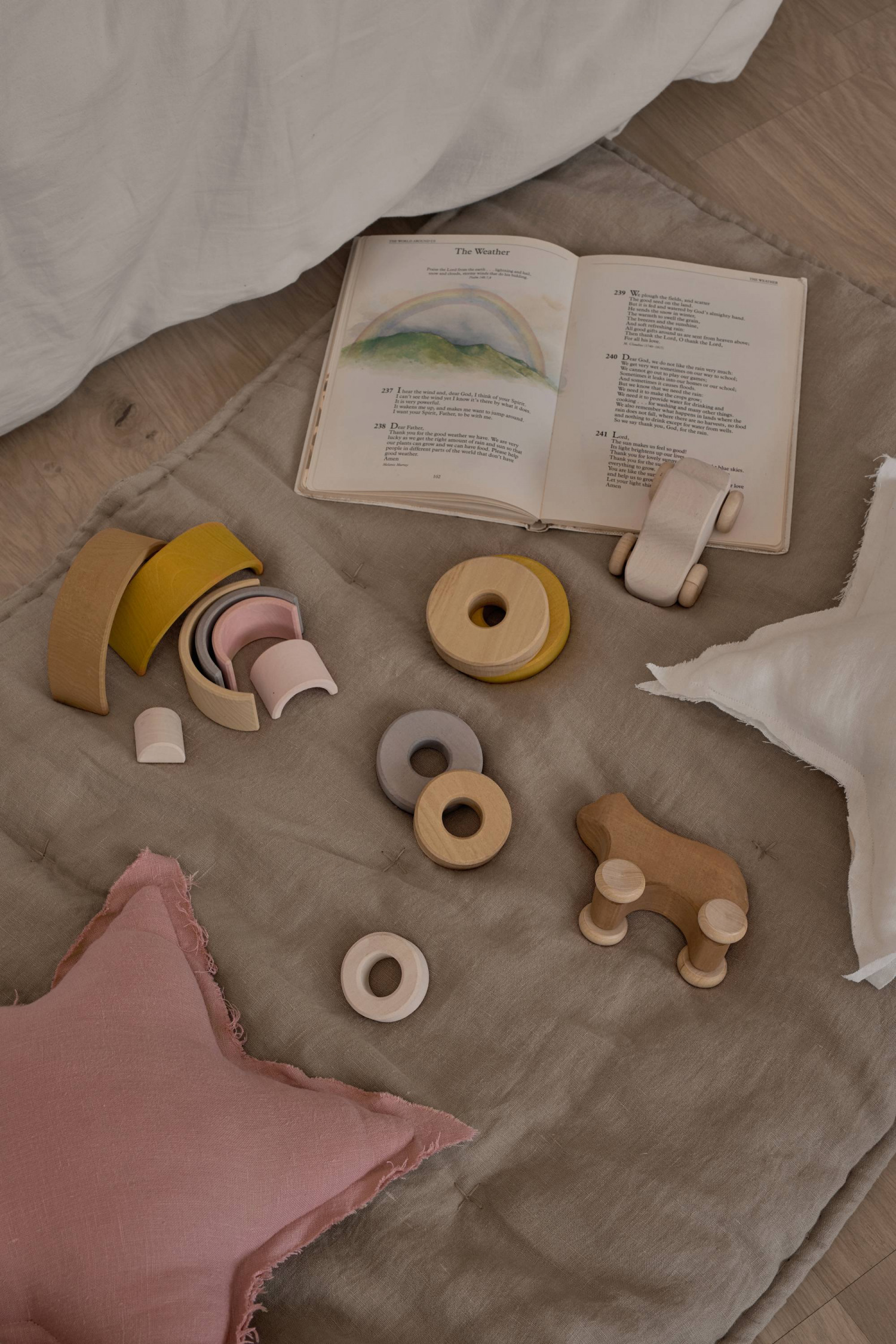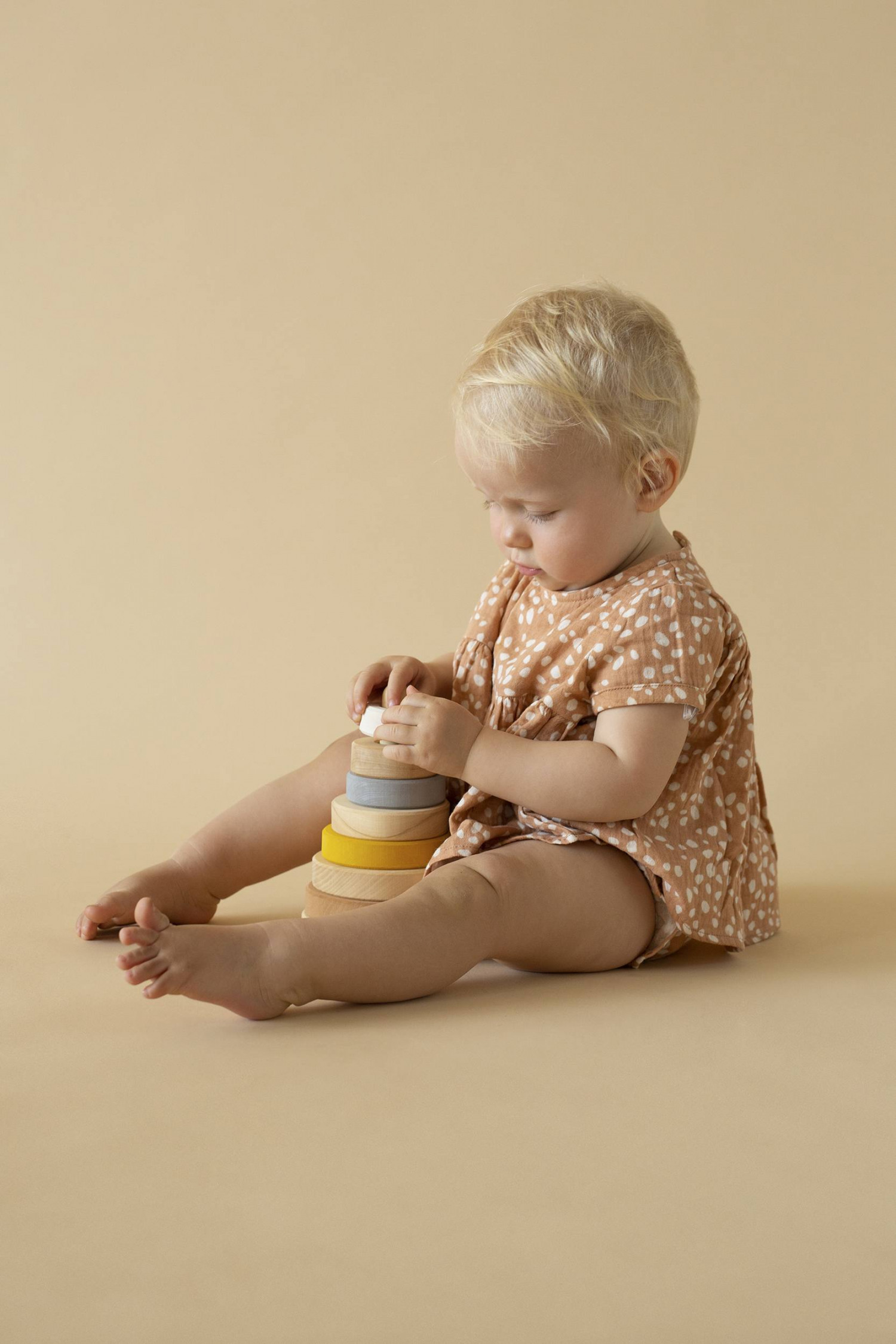 Stacking towers
Stacking Tower Sand
Stacking Tower Sand
A classical stacking tower in beige colors.
Sand shades remind of a day spent on the seashore. Have you ever had a close look at the grains of sand? They consist of countless different shades which make together a perfect harmony of color.

17209₸
Product
details
Solid wood
Water-based eco-friendly paint
Our toys are made of natural, carefully sun-dried linden wood and coated with safe paints without the use of lacquer. Thus, they retain the natural, velvety texture of the wood.
How to use?
- String the discs on a twine or a ribbon
- Build figures on a flat surface. For example, a caterpillar or a snowman
- Roll discs down the inclined surface
- Assemble a pyramid in a top-down or random way