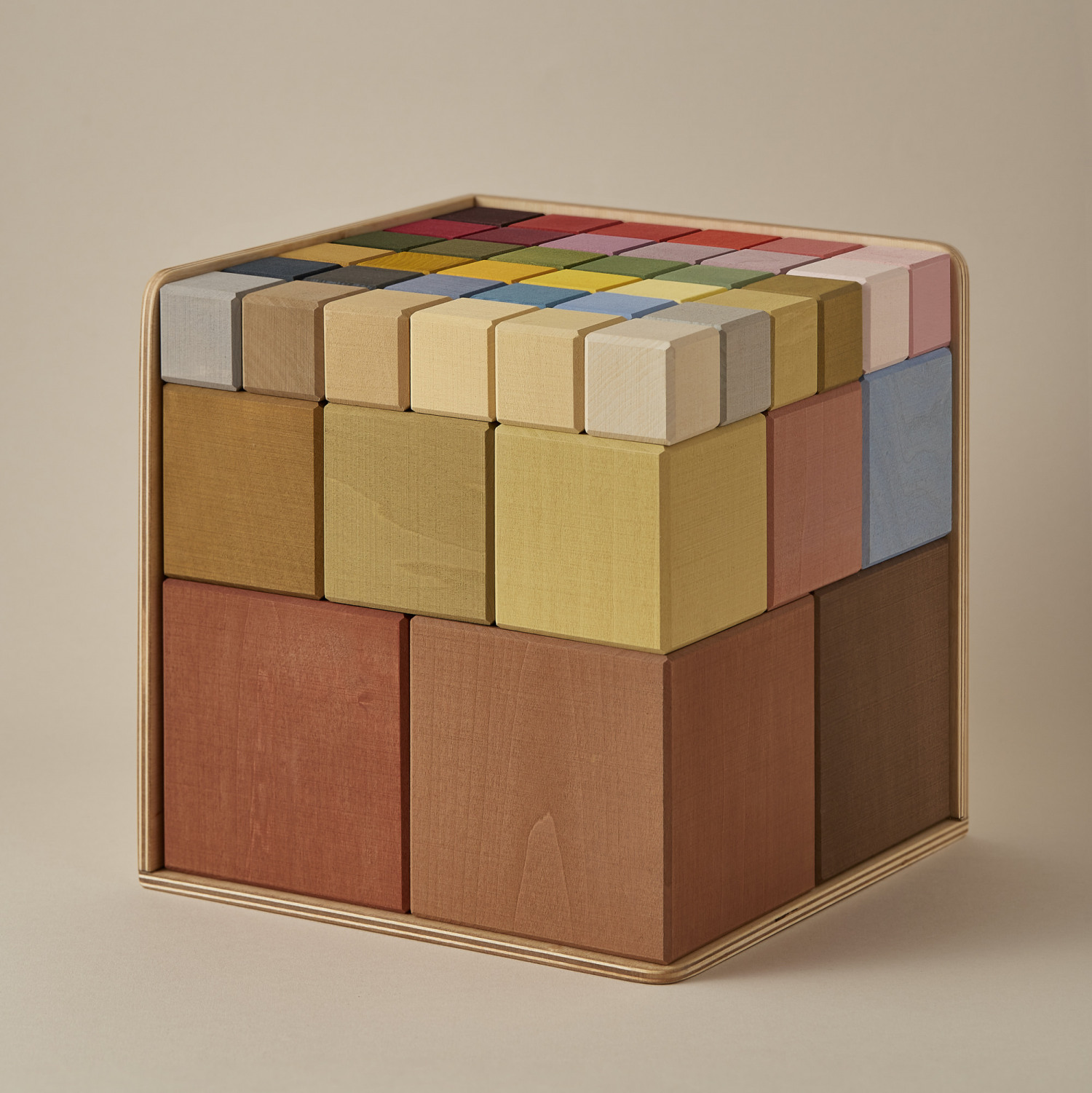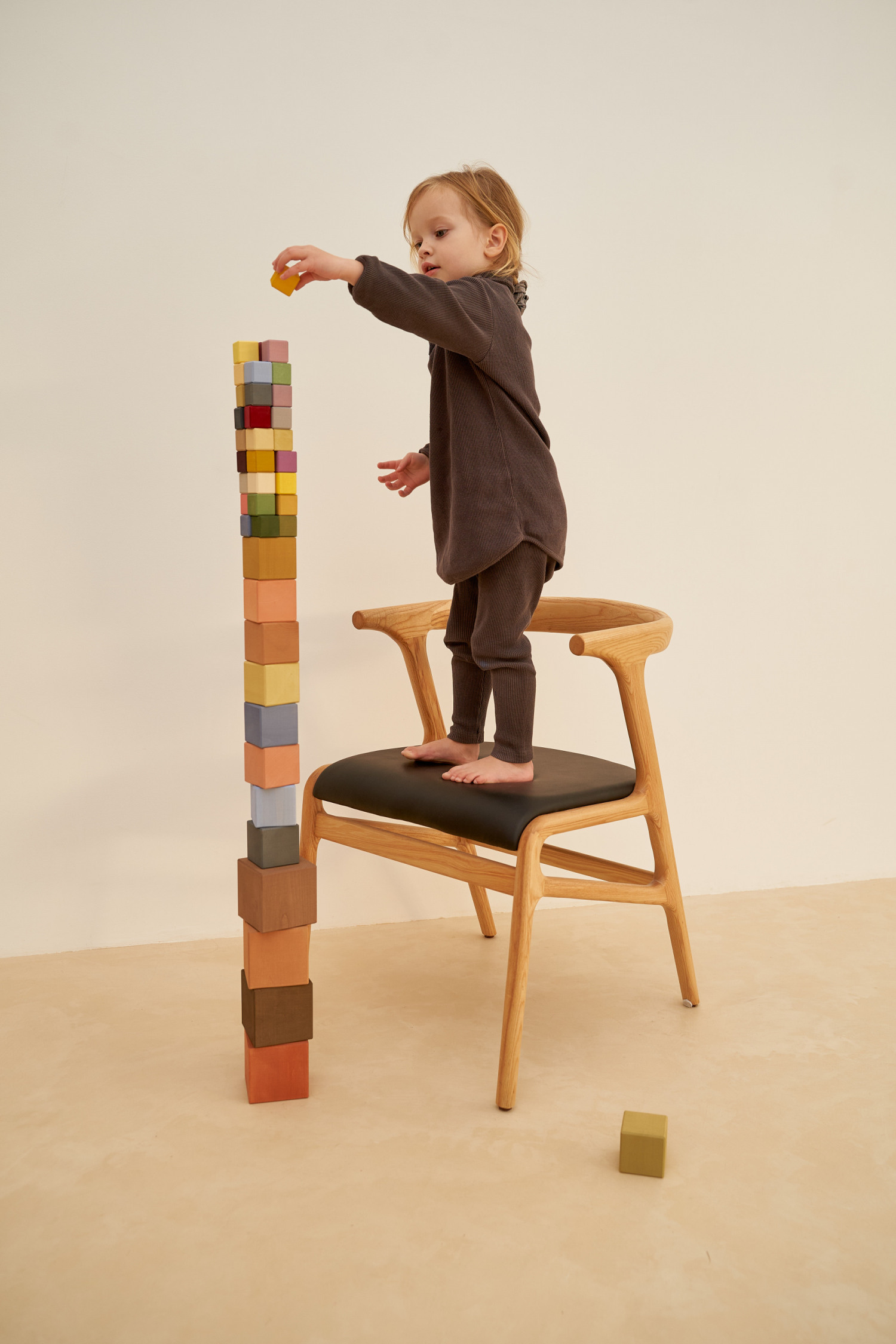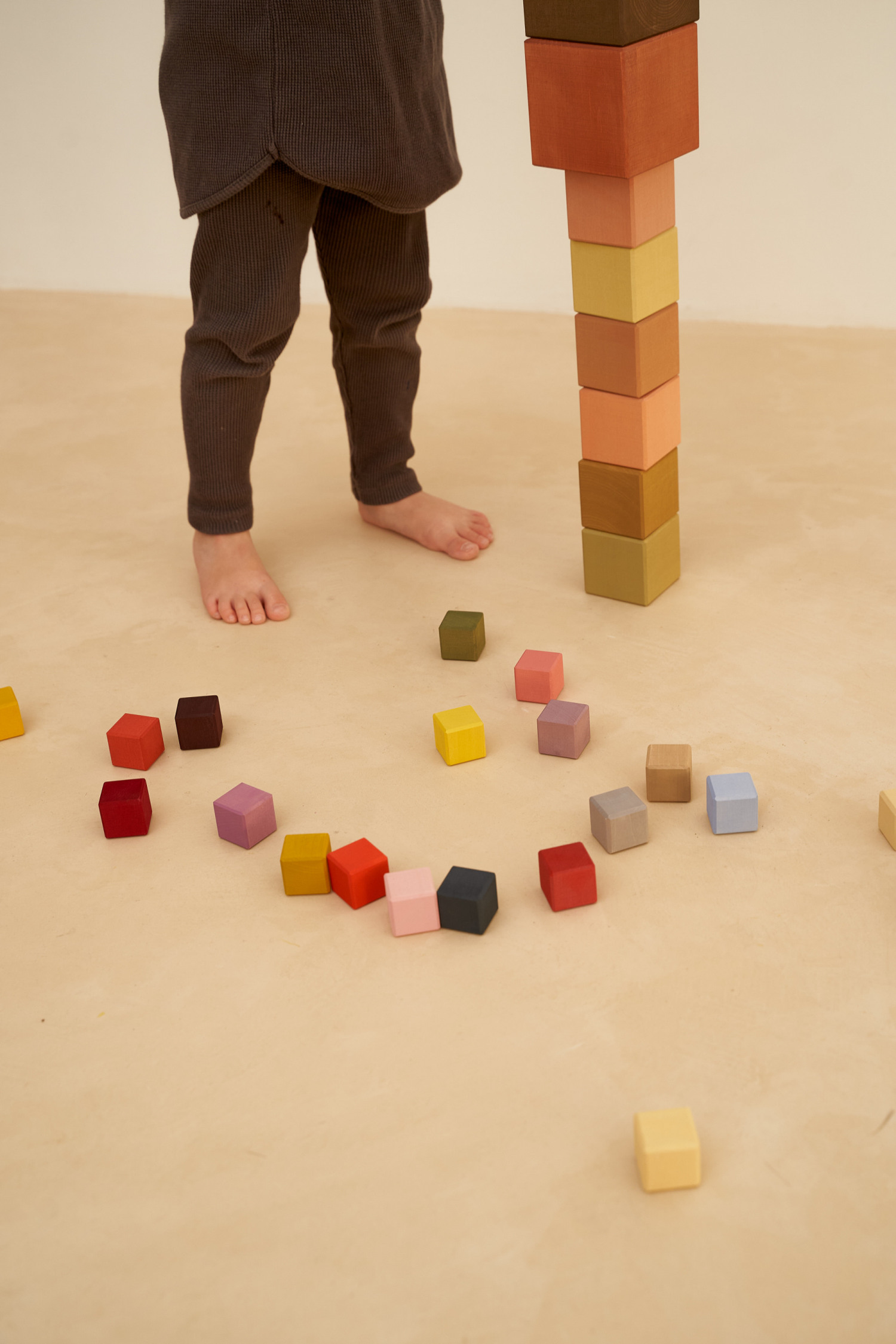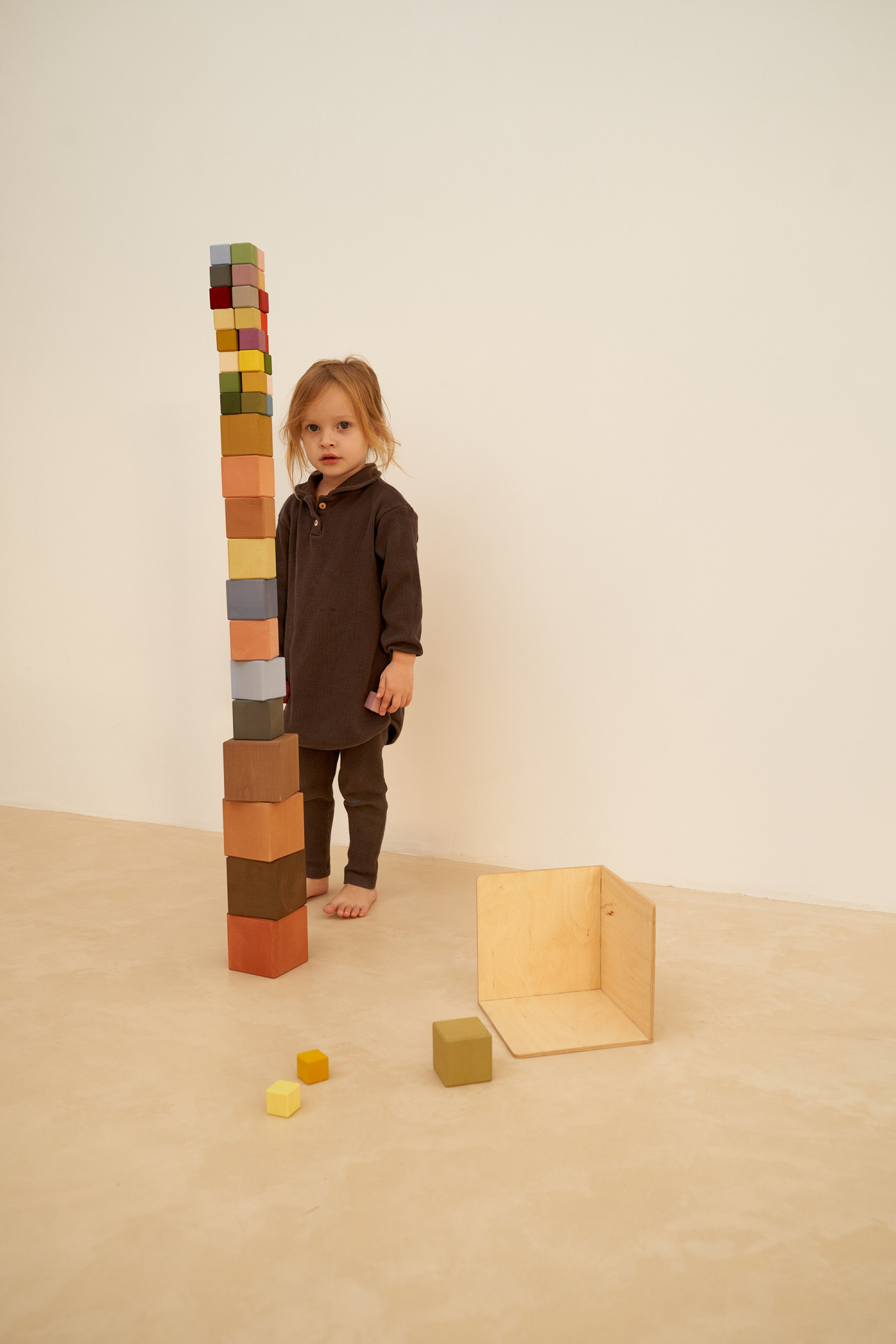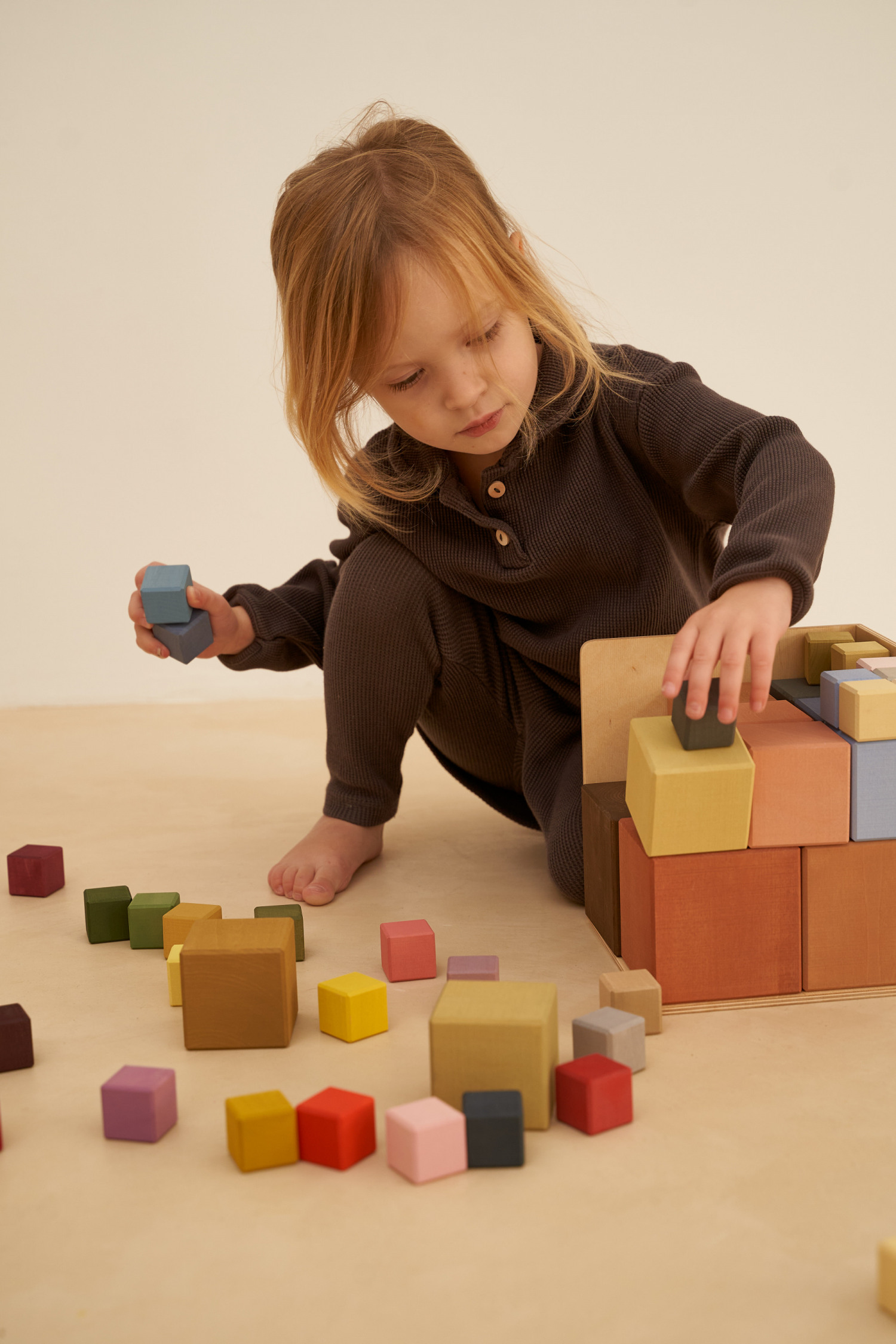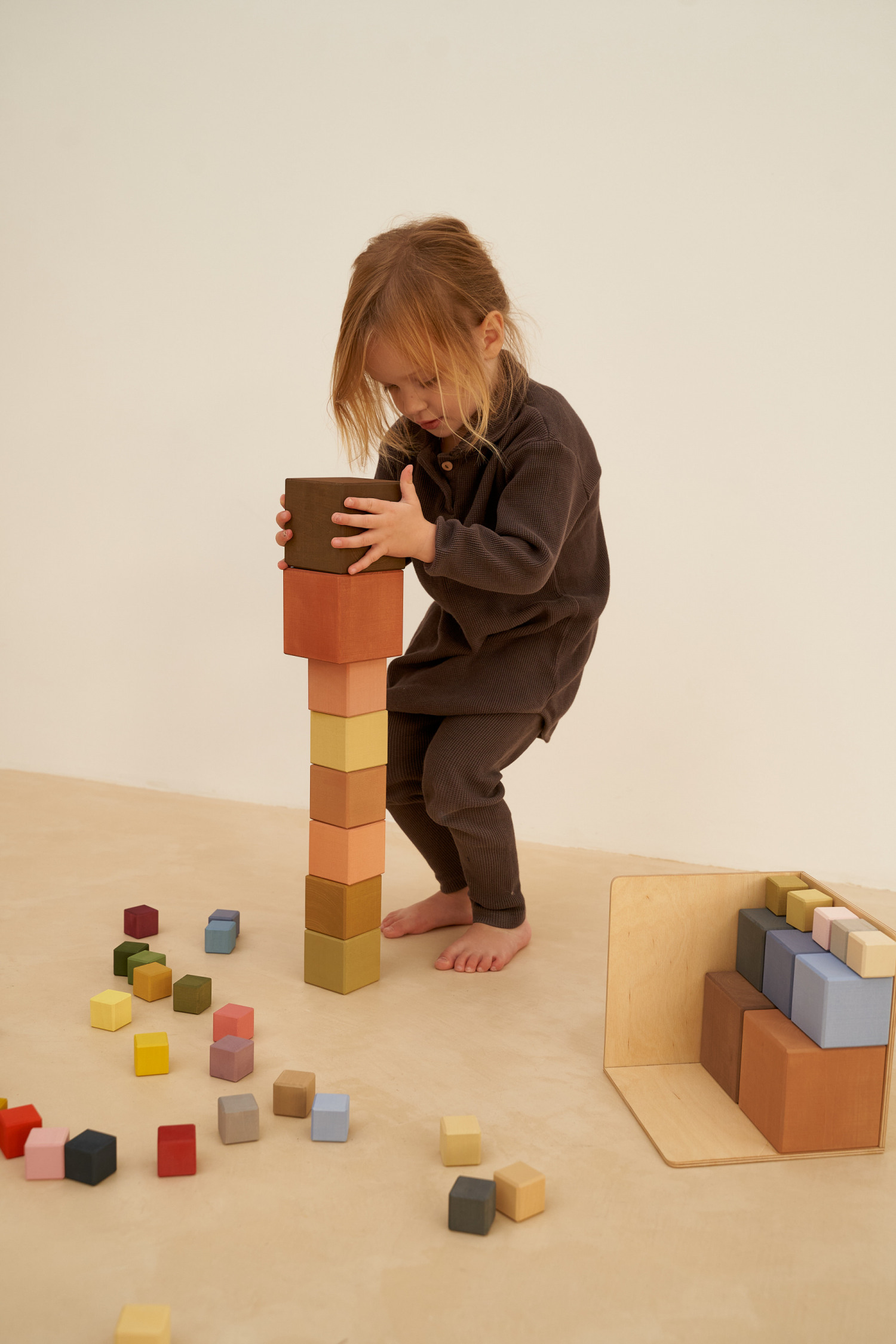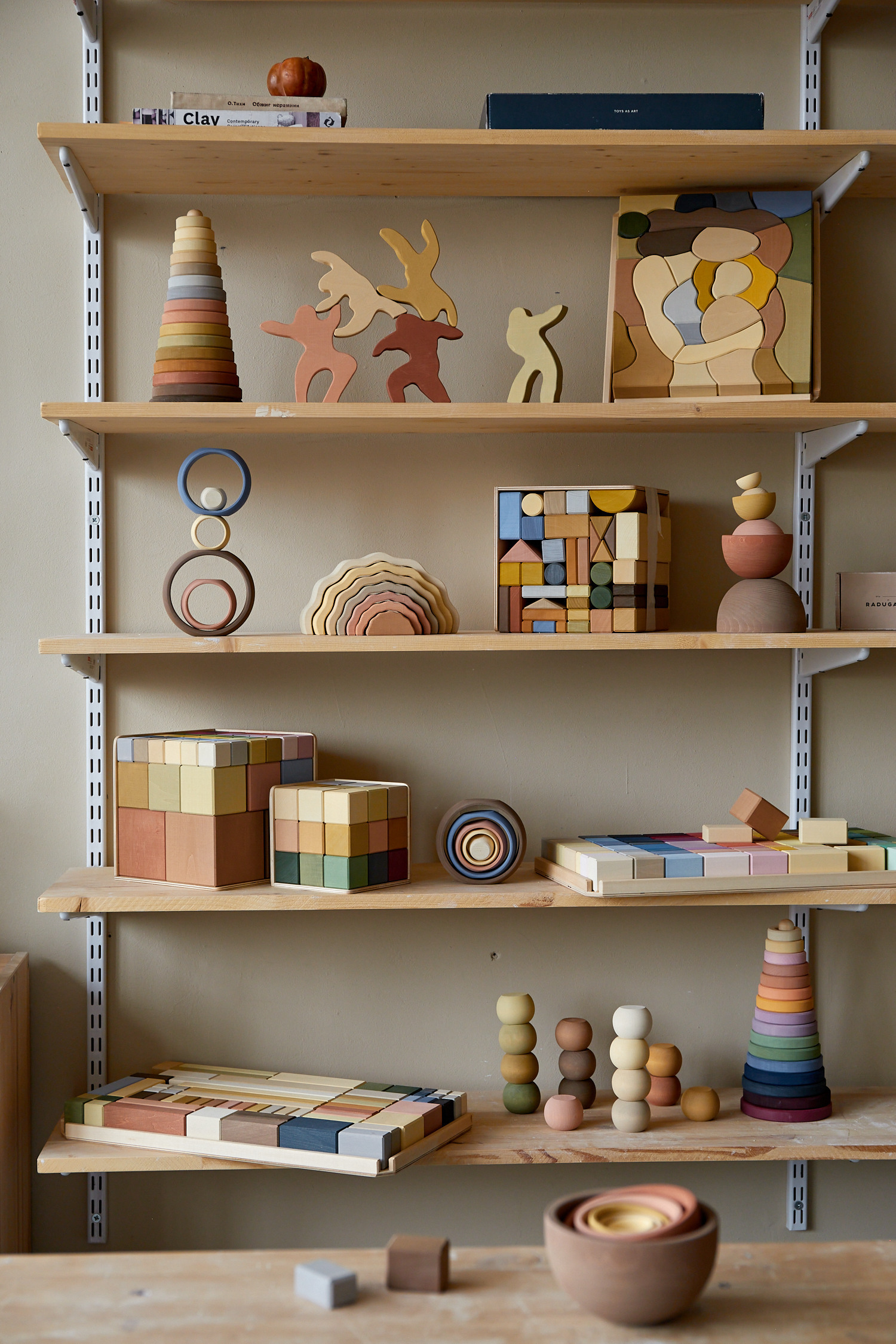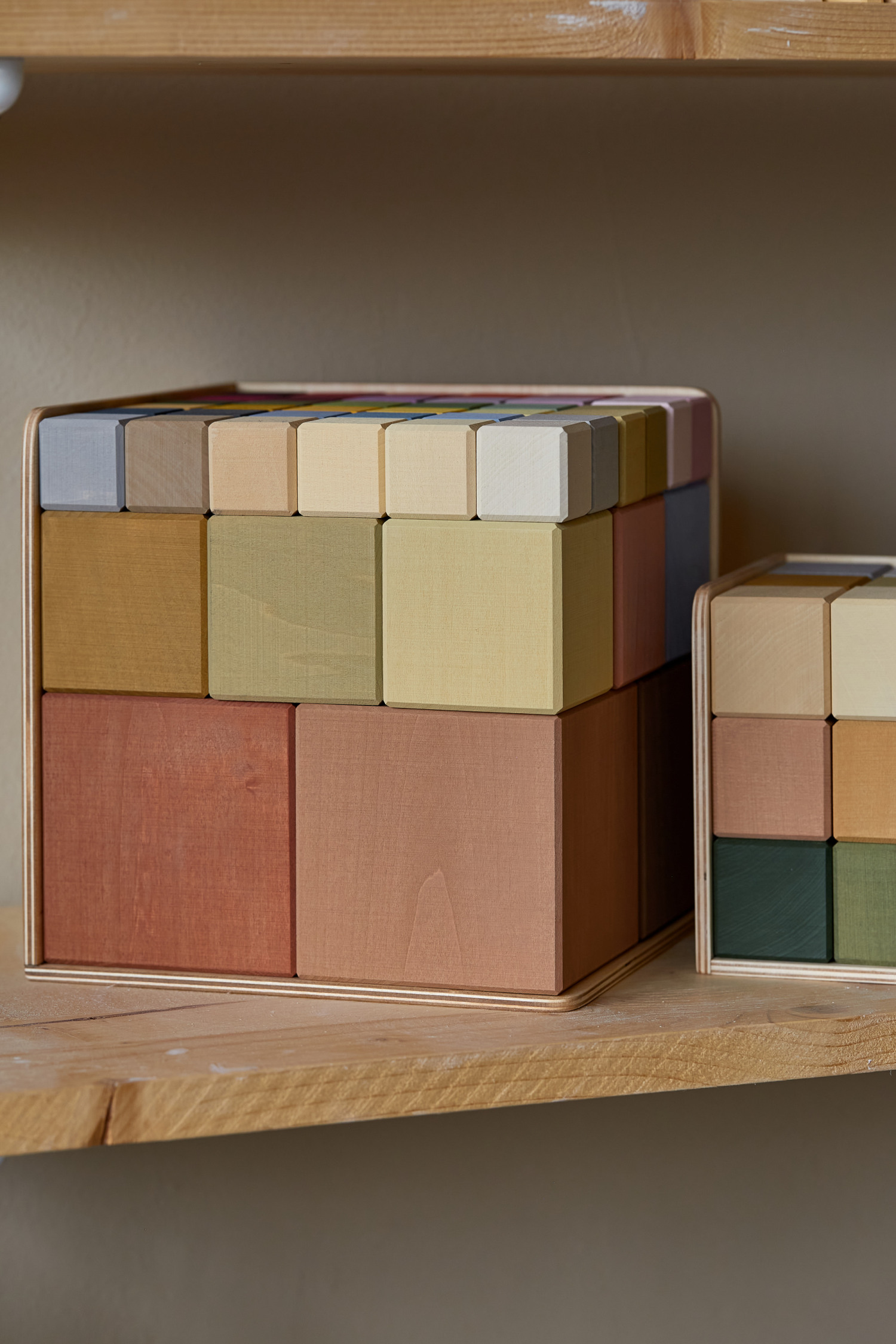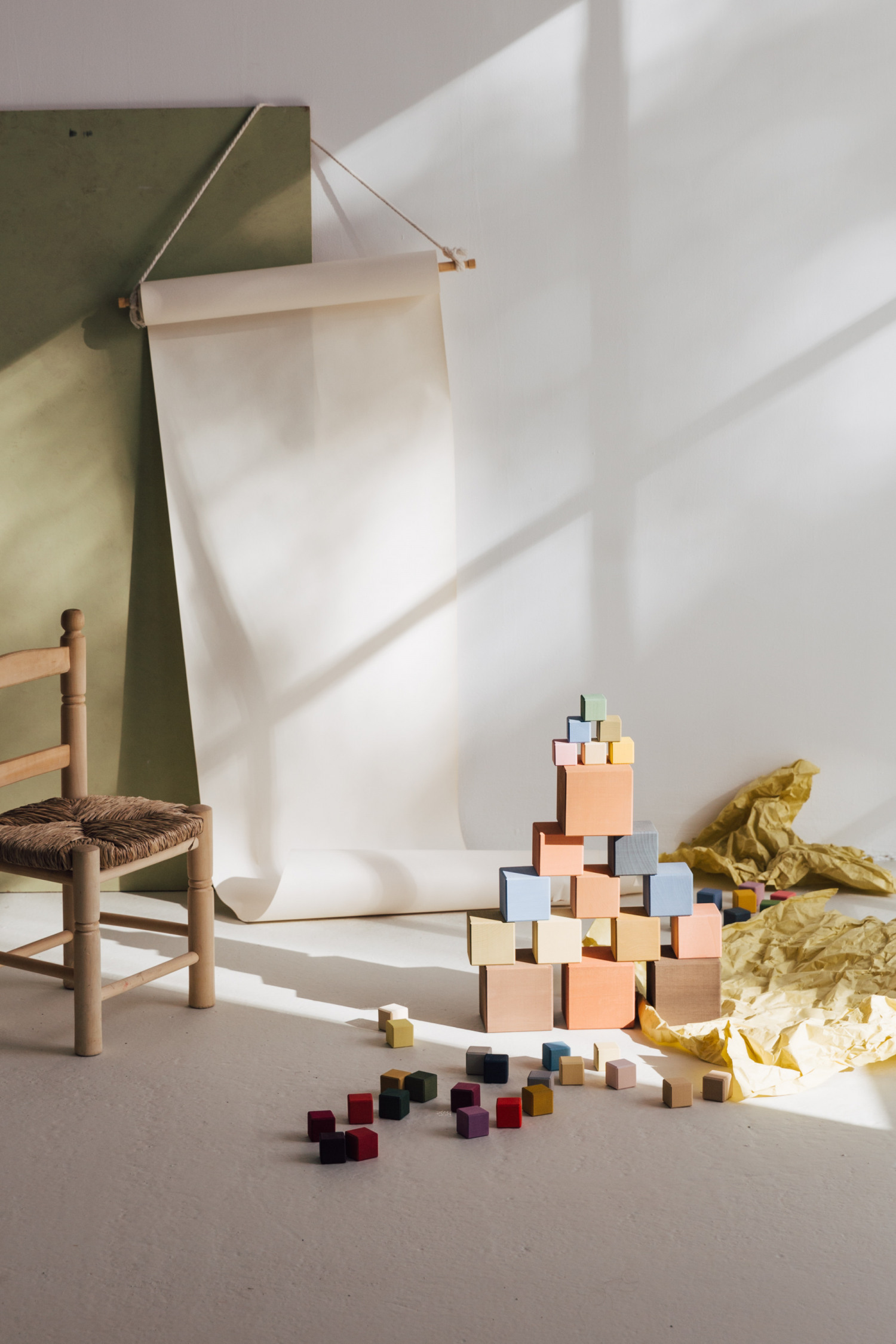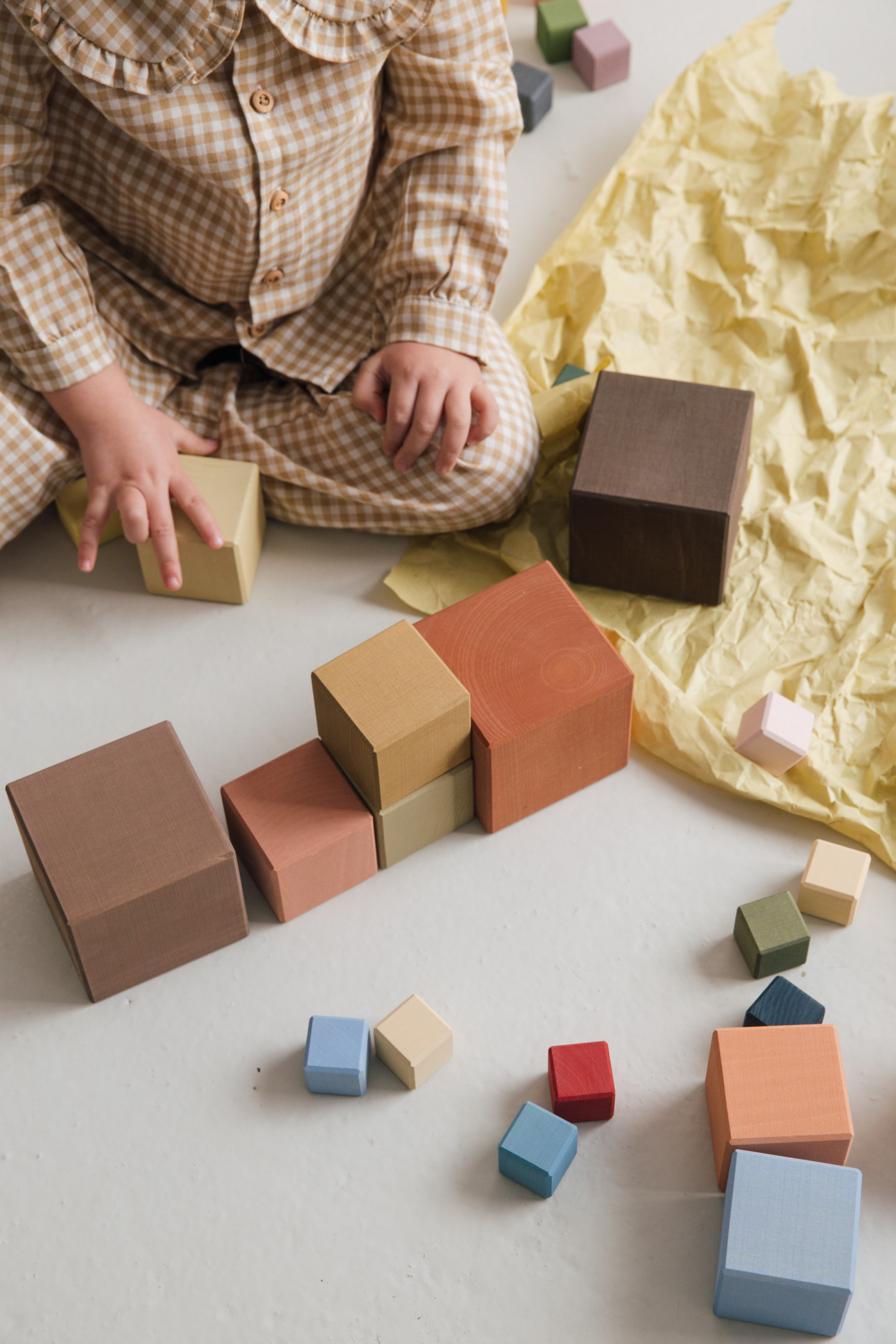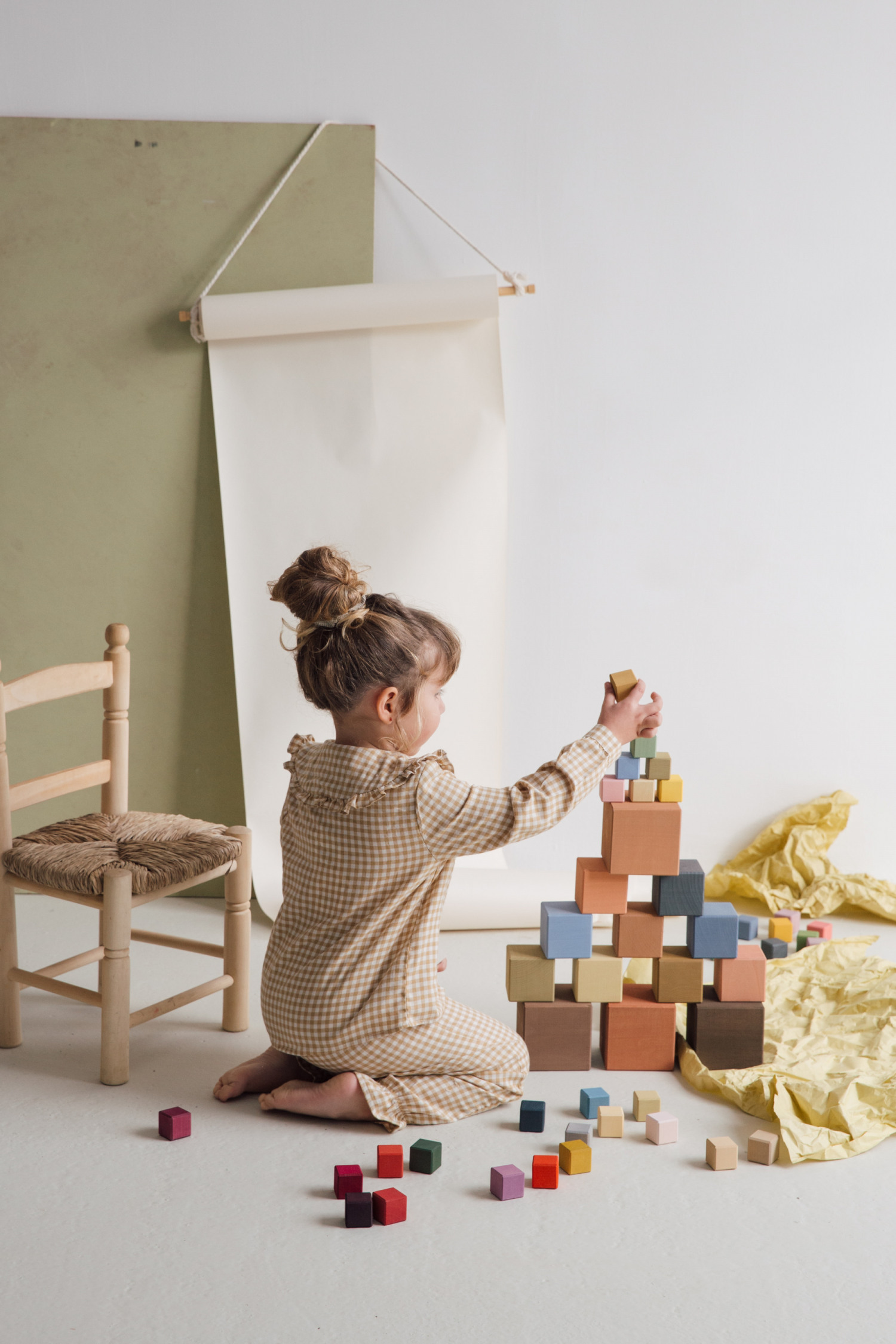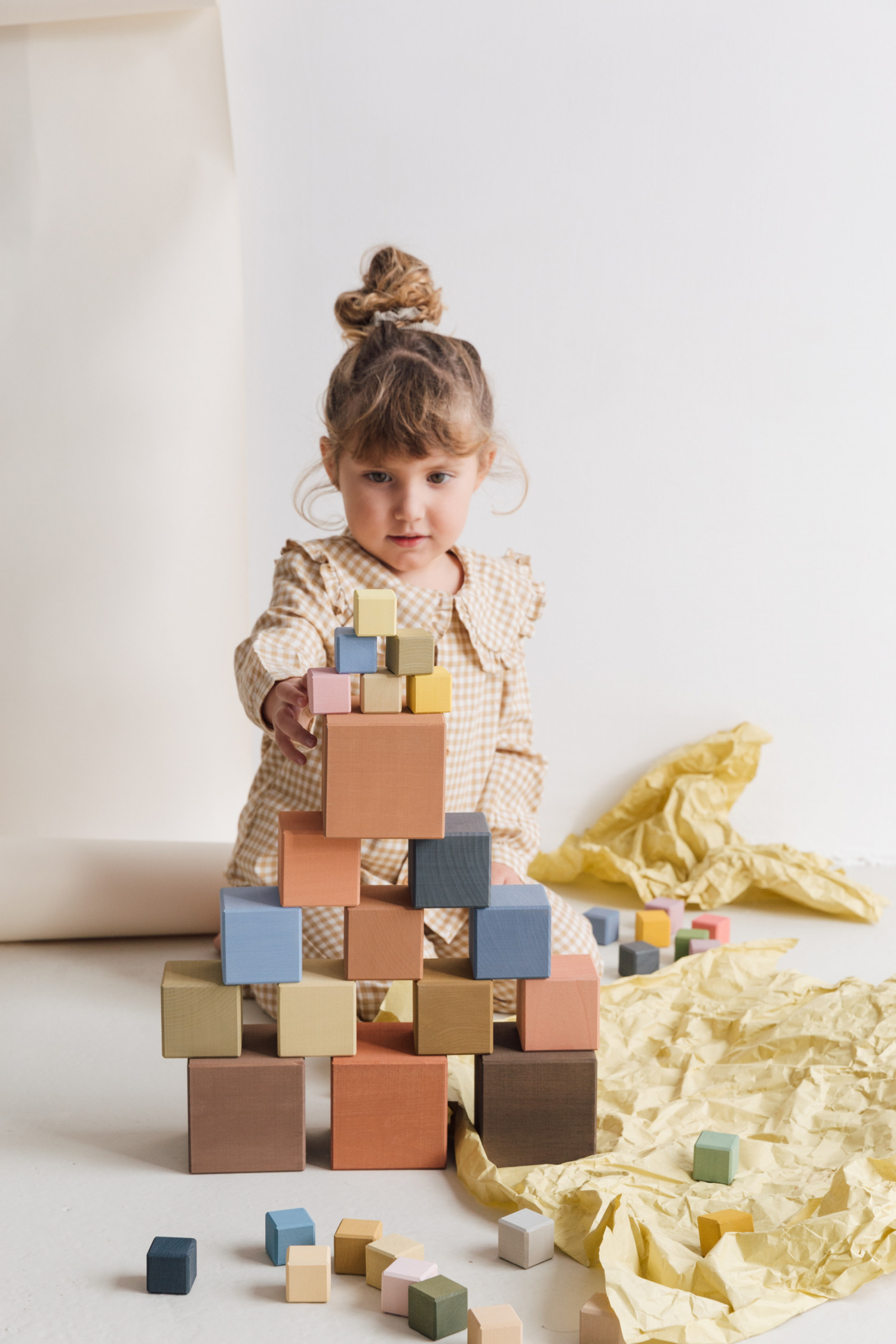 Cubes
Big Triple Cubes Set
Big Triple Cubes Set
A new era of modern cubes. No one has done this before except us and Maria Montessori. The triple set is a new building experience for children.

There are 3 different sizes of cubes in the set: 4 cubes 9x9, 9 cubes 6x6 and 36 cubes 3x3 cm. The bottom cubes are brown and beige, the middle cubes are grass, blue, and pink-brown. And it's all covered with a kaleidoscope of 36 colorful little cubes.

Small cubes lie in the palm massaging the child's hand and developing fine motor skills, as we were told by pedagogues. Medium cubes can be grasped with one hand, and large cubes for building with two hands. These are not boring cubes which differ only in color, they also differ in weight and size!

This set takes up little space but opens up great play opportunities. Children will have to think about which cubes to put in the foundation and which ones to place on top. The tower will be at least 1,2 meters tall! And maybe laying the groundwork of a building will instill in your child a love of architecture.

These cubes make the kids room stylish. They allow you to share the play. The set is perfect for a parent and child or a group of children to play together.

Inspired by the Rubik's cube and Maria Montessori materials.
Product
details
Solid wood
Water-based eco-friendly paint
The cubes are carved and painted by hand in a small family workshop in Russia.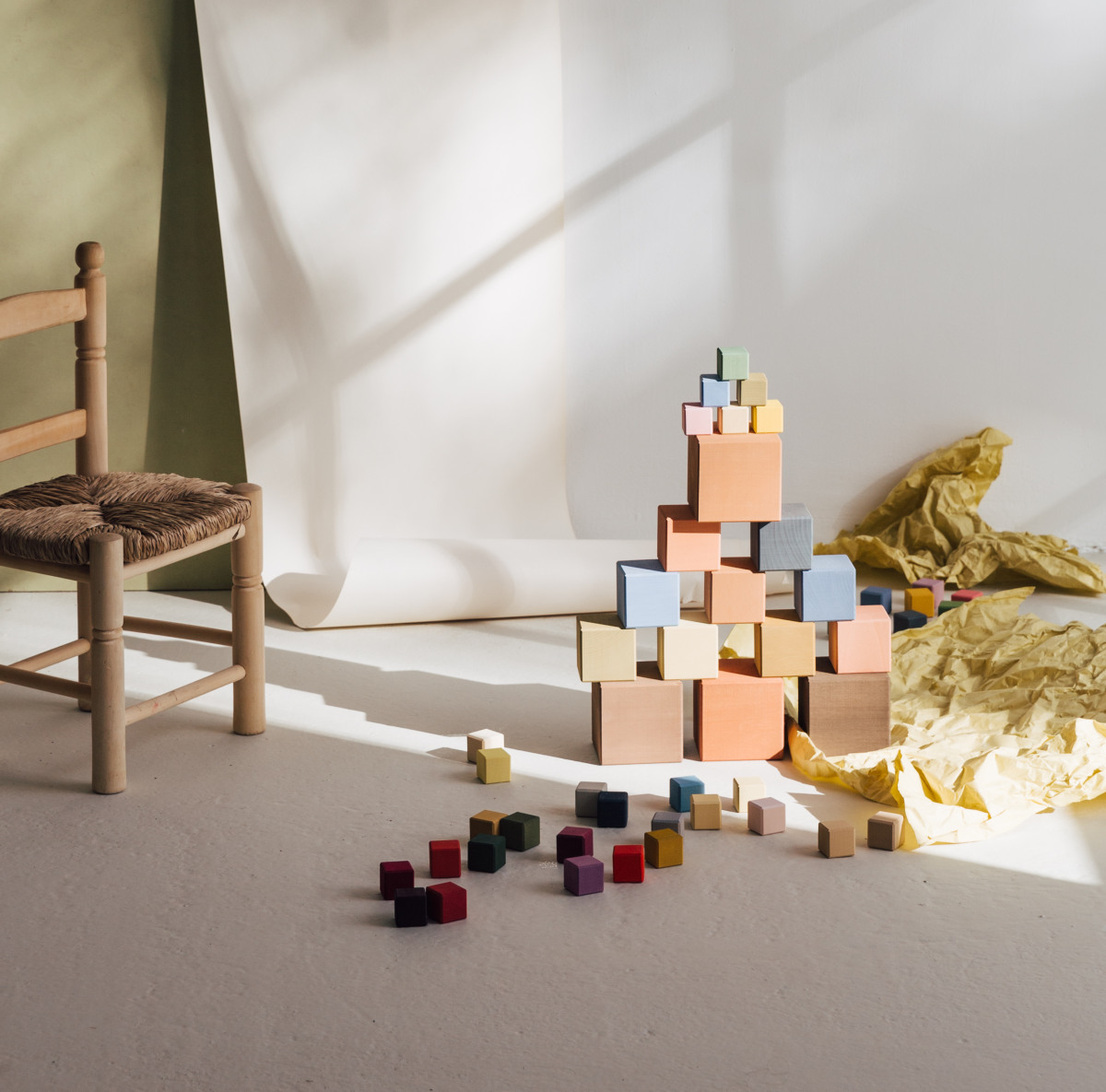 How to use?
- Learn the concept of "bigger-smaller" with cubes, count how many tiny cubes contains a middle and a large one
- Build the tallest tower using all the cubes from the set
- Measure your height in cubes
- Put the cubes in the box in different ways, see how they combine with each other
- Imagine that cubes are stones. Create a stony mountain trail and hike jumping over stones