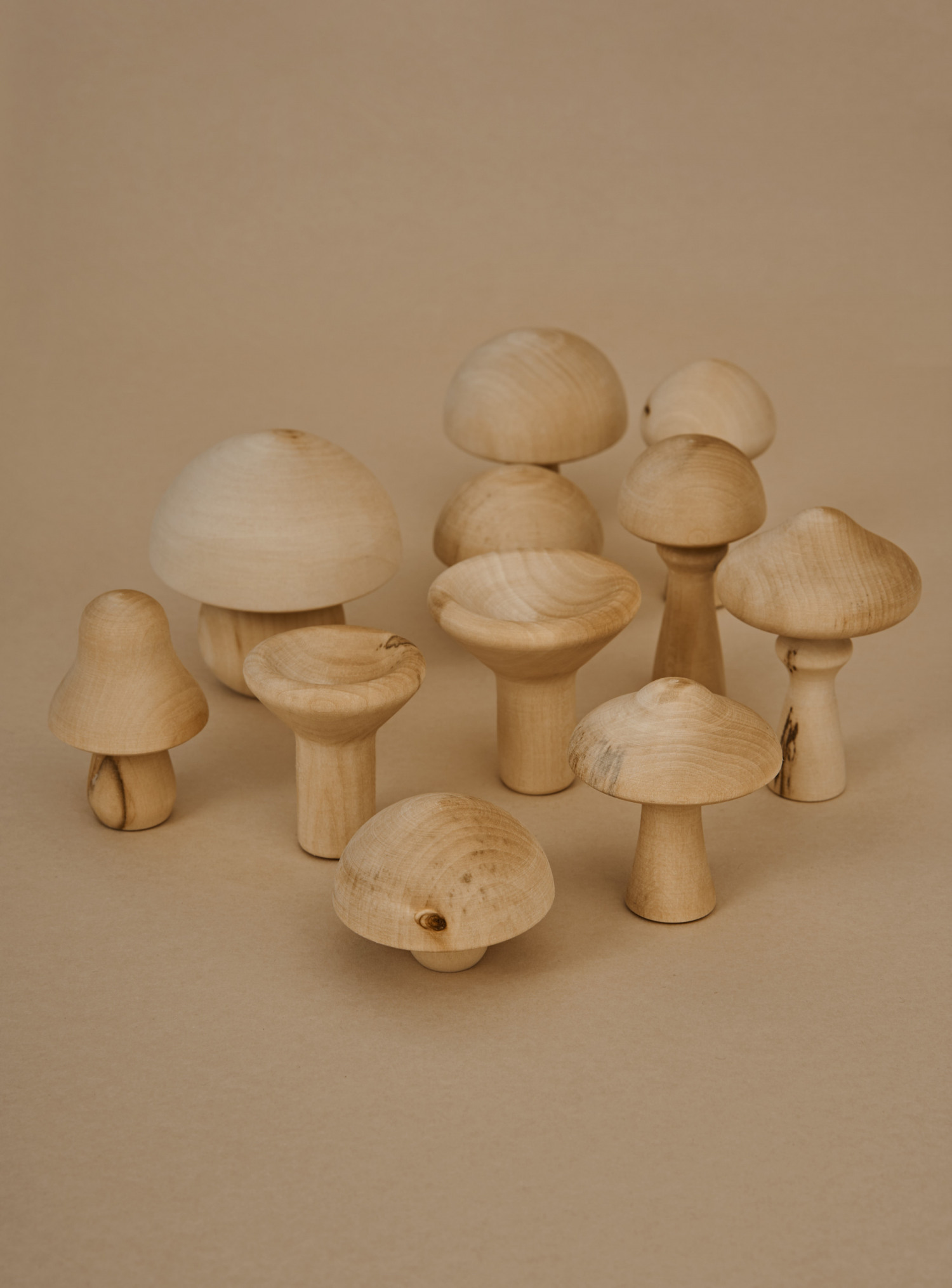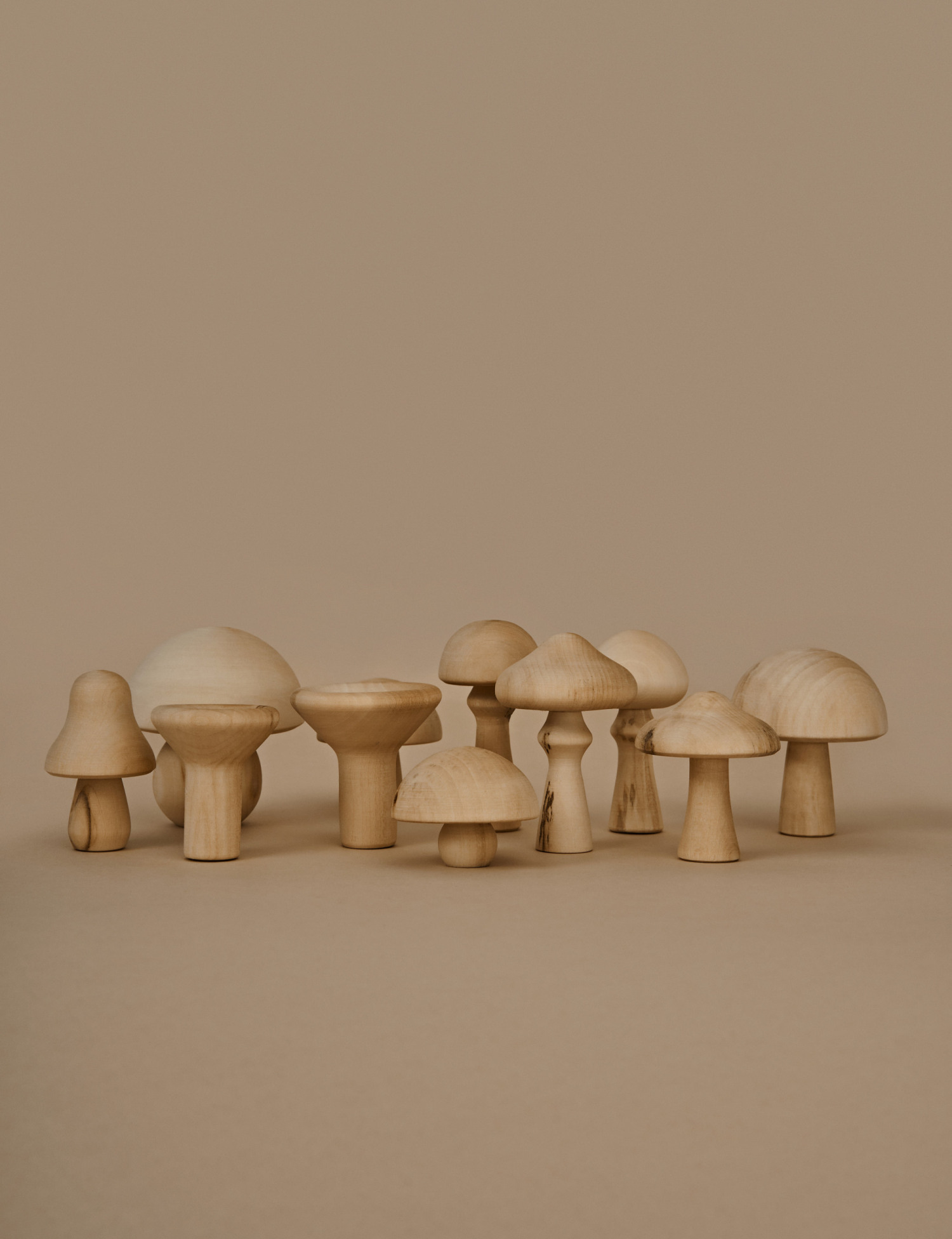 Imaginative play
Mushrooms Natural
Mushrooms Natural
As a child, a trip to the woods for mushrooms seems like a big event. We get up early, put on rubber boots couple of sizes bigger, go to the forest, drink tea from a thermos and eat sandwiches. The house fills with the smell of mushrooms, we peel and cut them, telling each other stories. And it is not a big deal that small mushroom hunters will not eat a piece of a mushroom stew afterwards… These memories become a part of us.

Wooden mushrooms will remind you of those days and will become good scenery for role-plays.

Put them in the secret corners all over the room, give your children baskets and send them to pick up the mushrooms. And if you turn a mushroom upside down it'll become a spinner!
Product
details
Solid wood
Water-based eco-friendly paint
Smallest mushroom 4x3 cm
Biggest mushroom 7x6 cm
The pieces are light and stable, made of natural linden and painted with safe paint without the use of lacquer.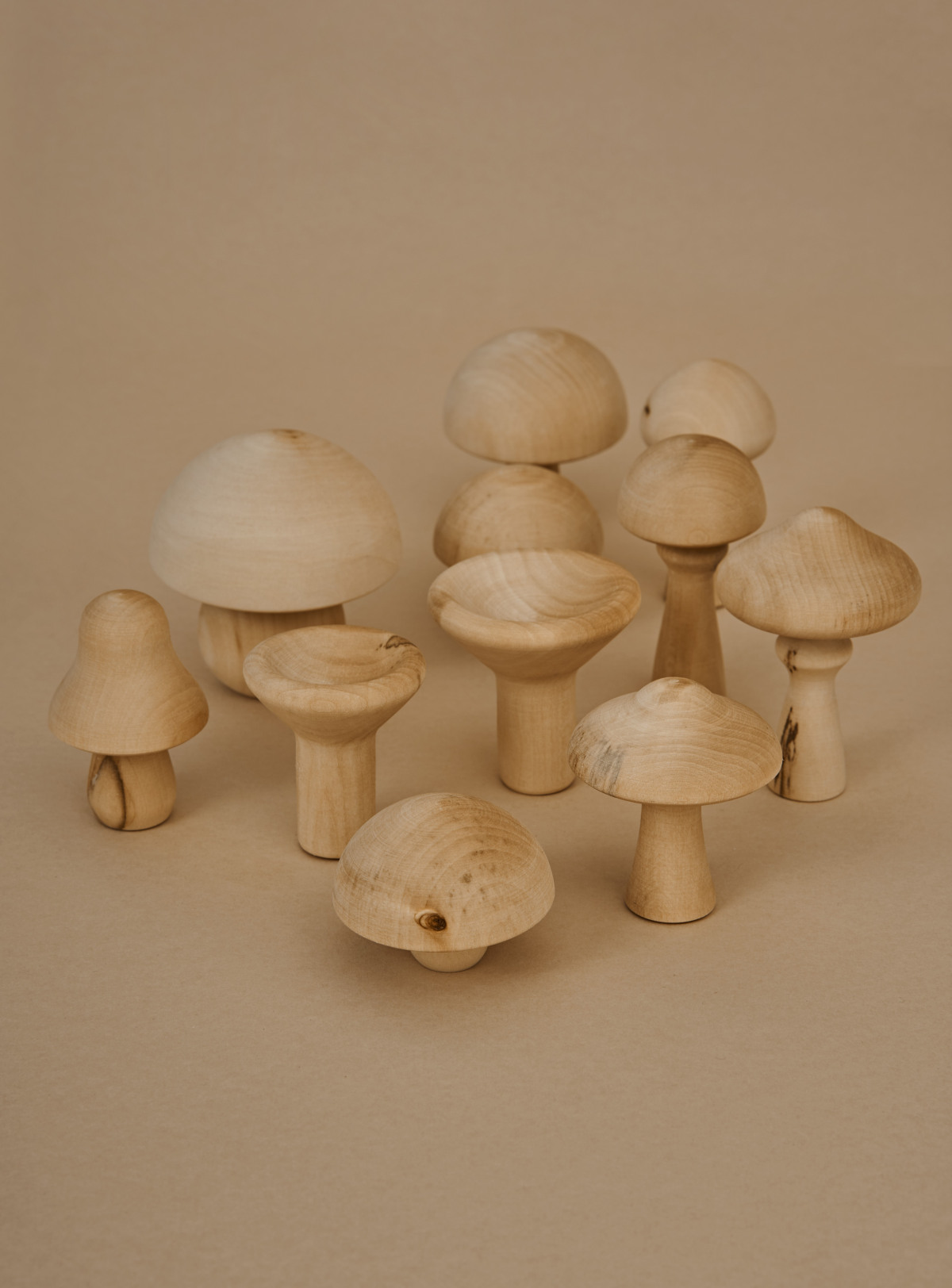 How to use?
- Turn a mushroom upside down and spin it
- Learn the names of different mushrooms
- Tie mushrooms together with a thread and make a necklace
- Decorate mushrooms' caps: attach a feather, make a wreath from blades of grass, stick play-doh balls around
- Build a tower of mushrooms