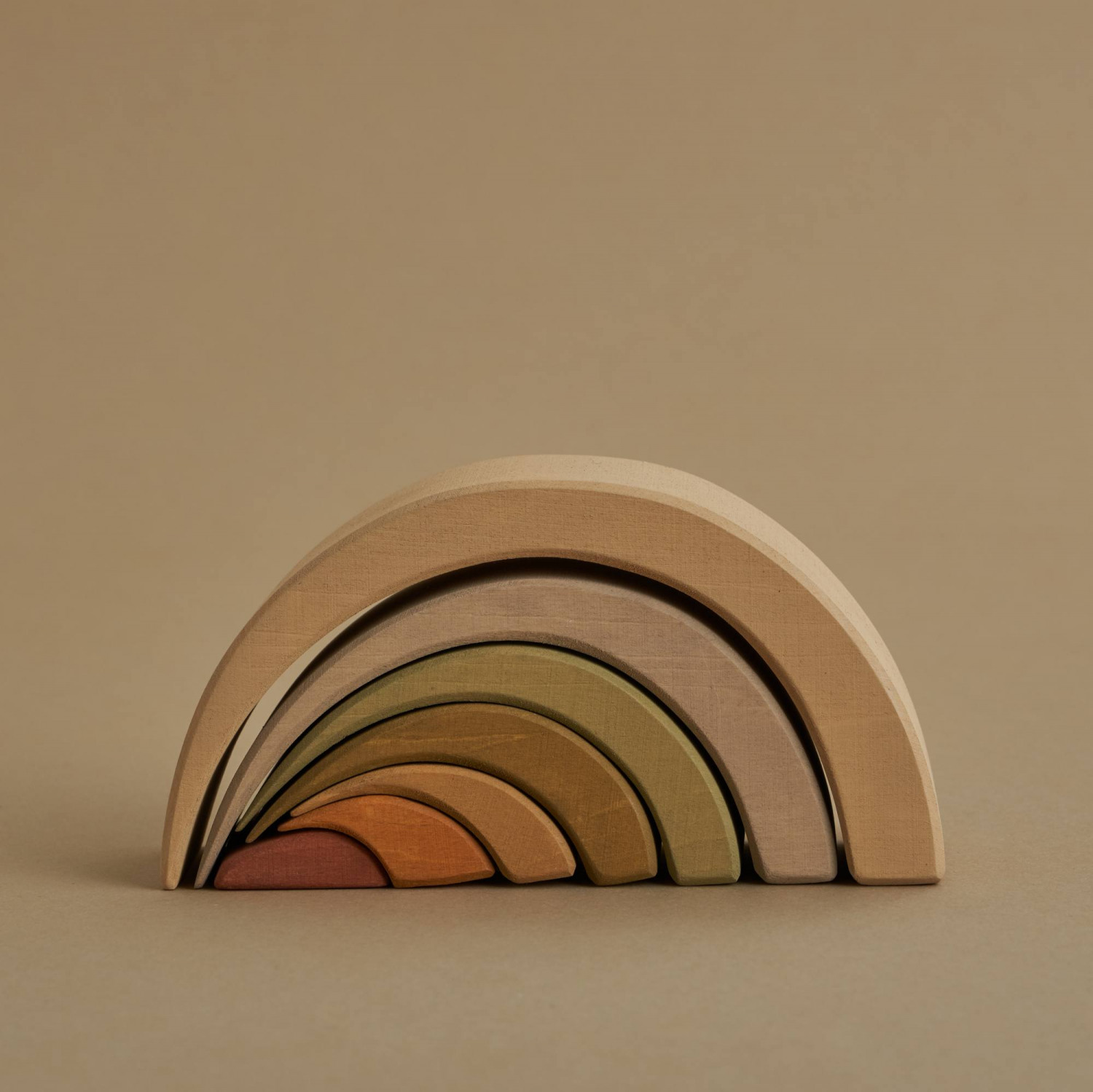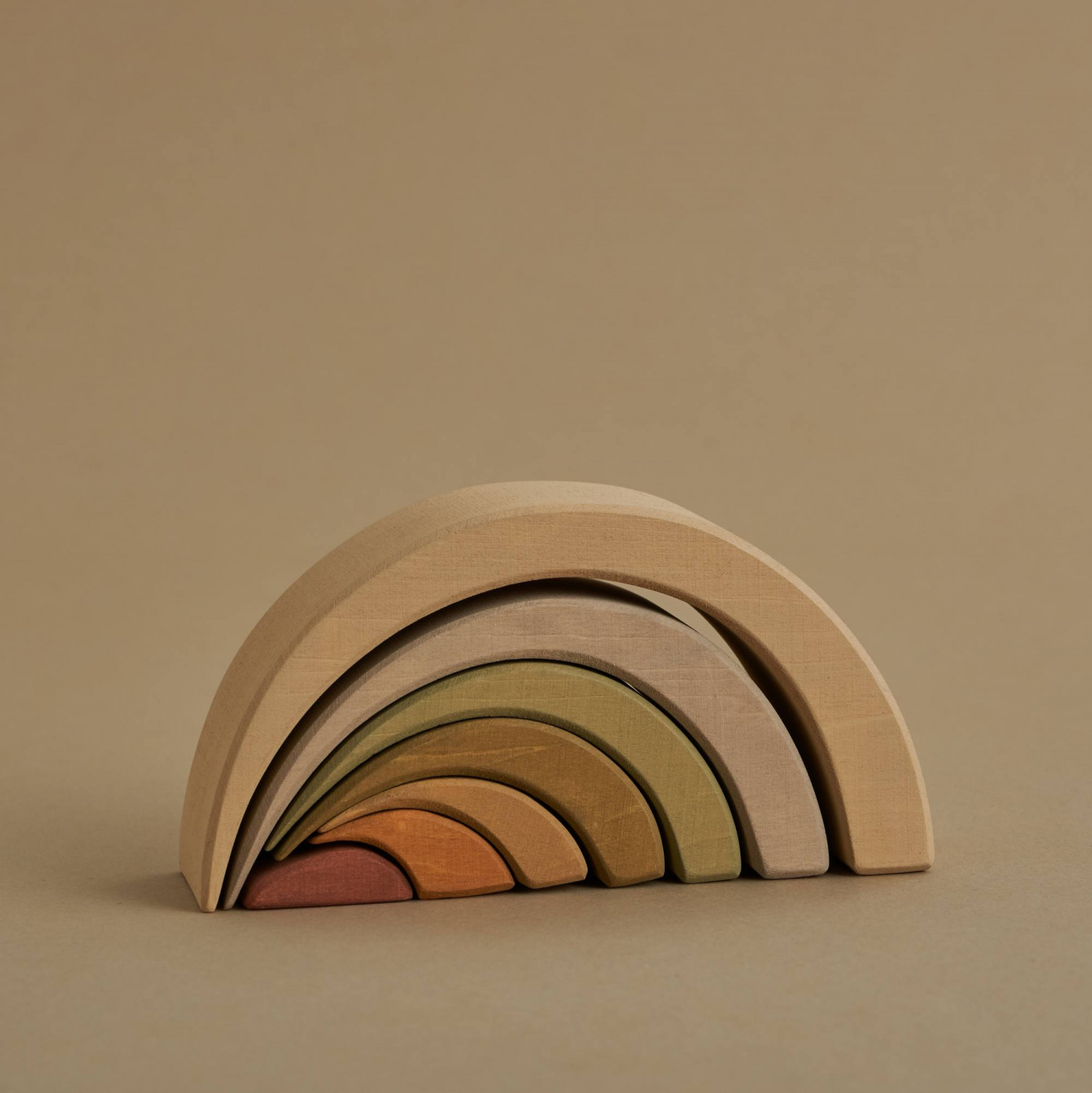 Arch stackers
Biased Arcs
Biased Arcs
Sometimes, to generate new ideas you need to shift your usual view just a bit. A biased rainbow inspires so many games like no other toy does. You can combine its details in any way and turn them into a mountainous road for toy cars, or imagine it is the Loch Ness Monster coming out of the lake, or a hole of some tiny creature. Biased rainbow will turn on your imagination and inspire its fascinating work!

11775₸
Product
details
Solid wood
Water-based eco-friendly paint
The toy is made of linden in our small local factory in Russia. It is coated with safe paints without the use of lacquer.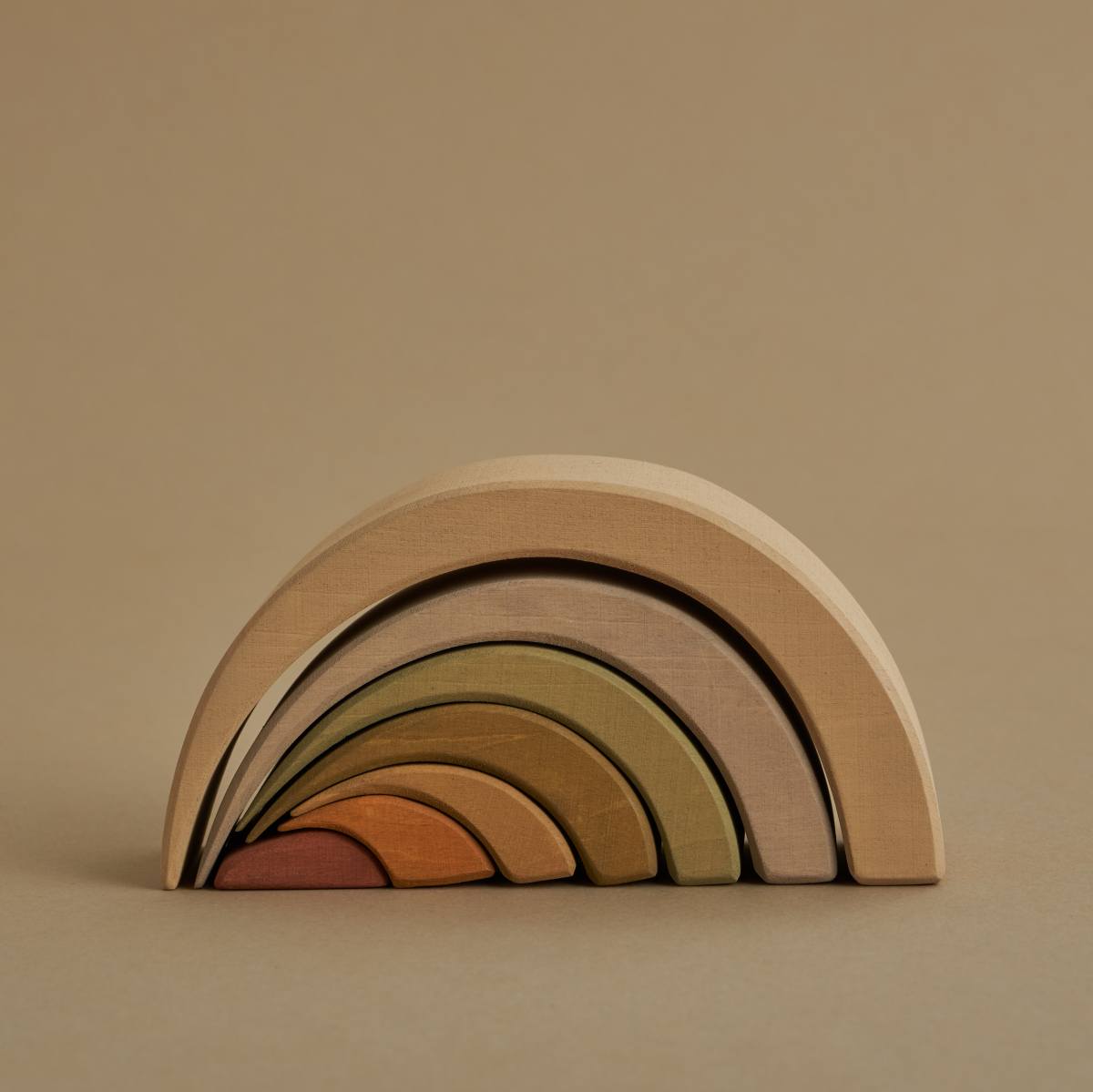 How to use?
- Build Venice or Saint-Petersburg and use arches like bridges
- Mix the stackers and try to guess their size from 1 to 7 with your eyes closed
- Make the hills and walk your fingers along them
- Imagine that every arch is a gnome's house. Give a name to each gnome and create a story
- Find balance placing one arch on top of another
- Build a tunnel for a car
- Outline the details with a pencil on a paper
- Learn more about colors
- Play "more-less"