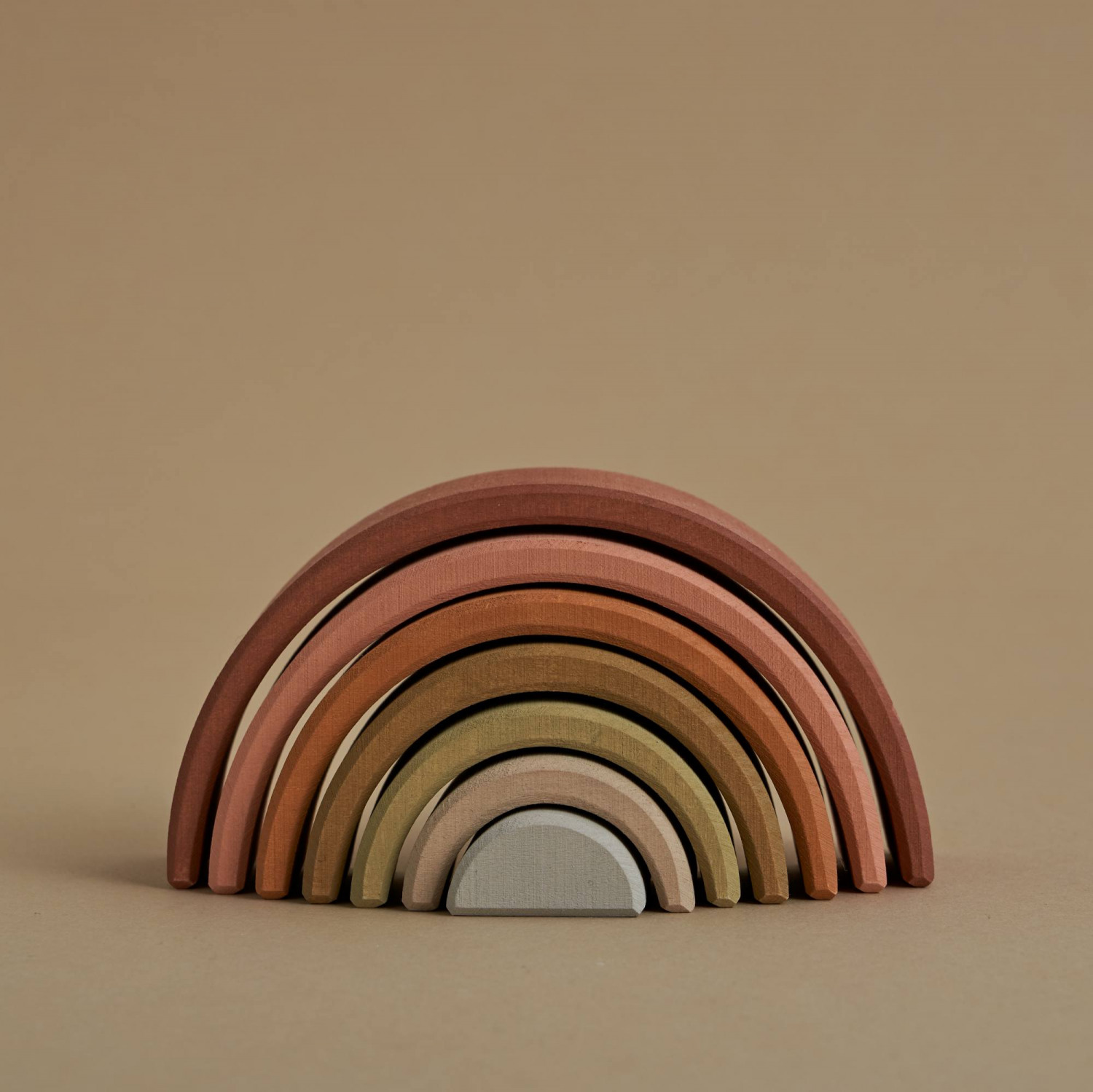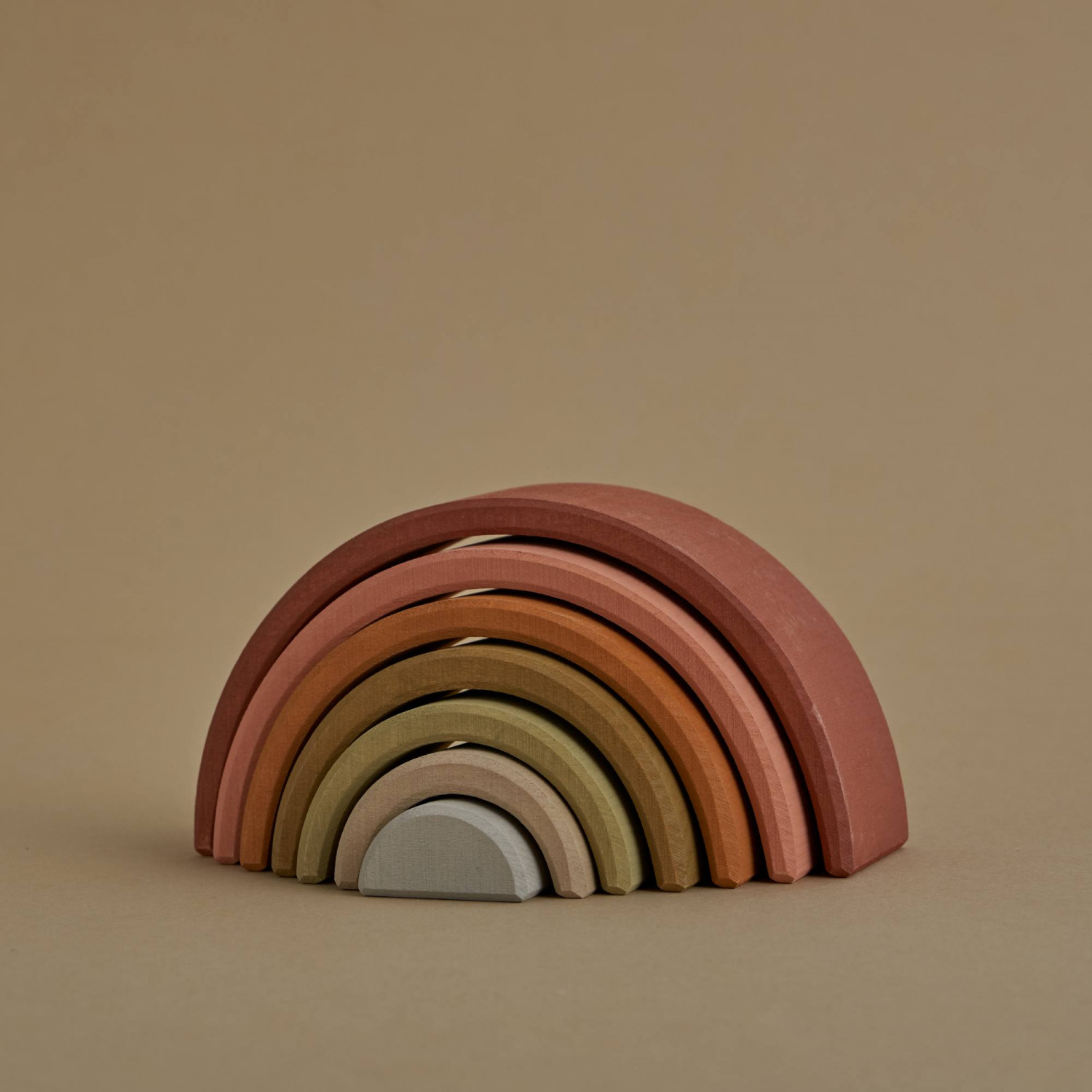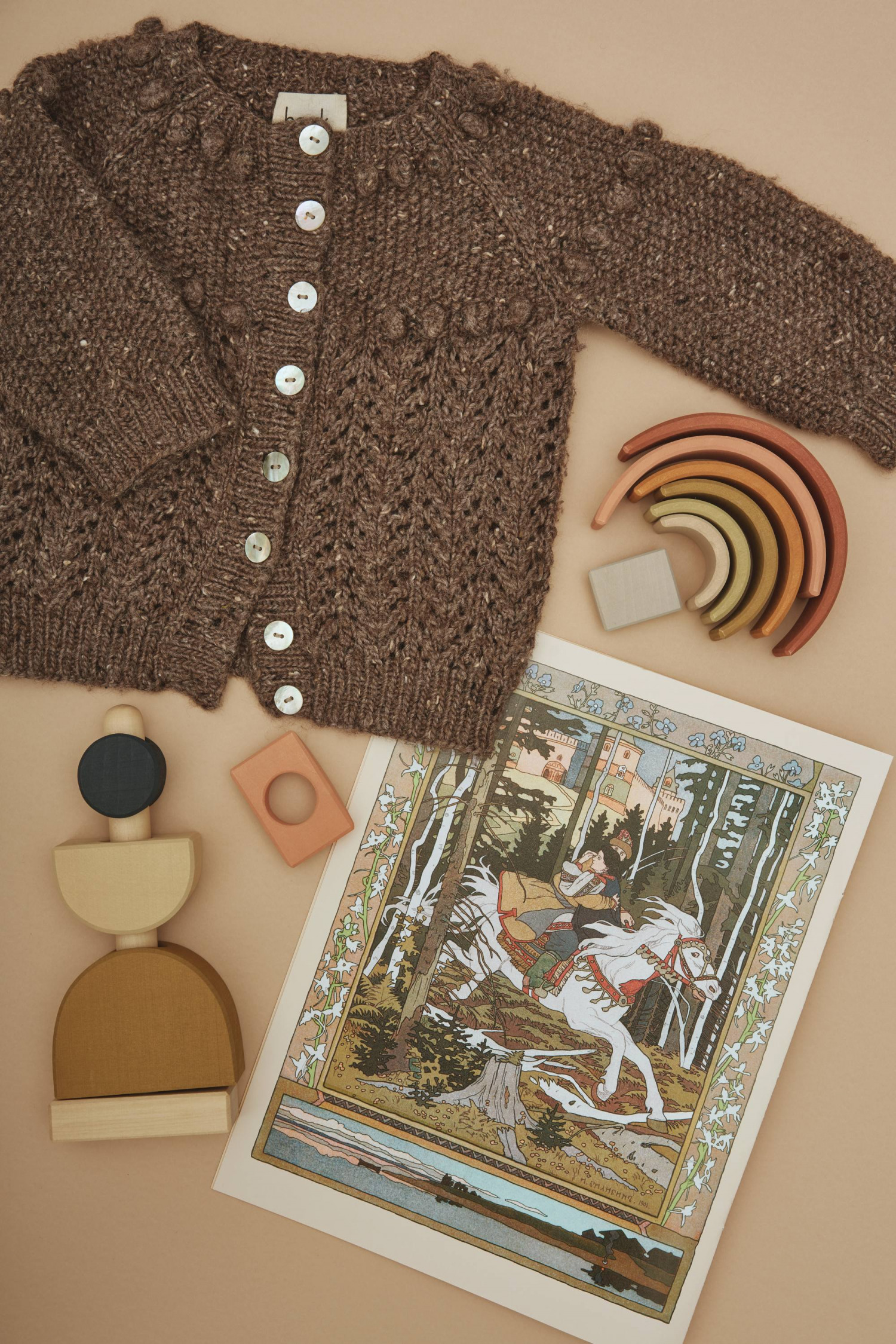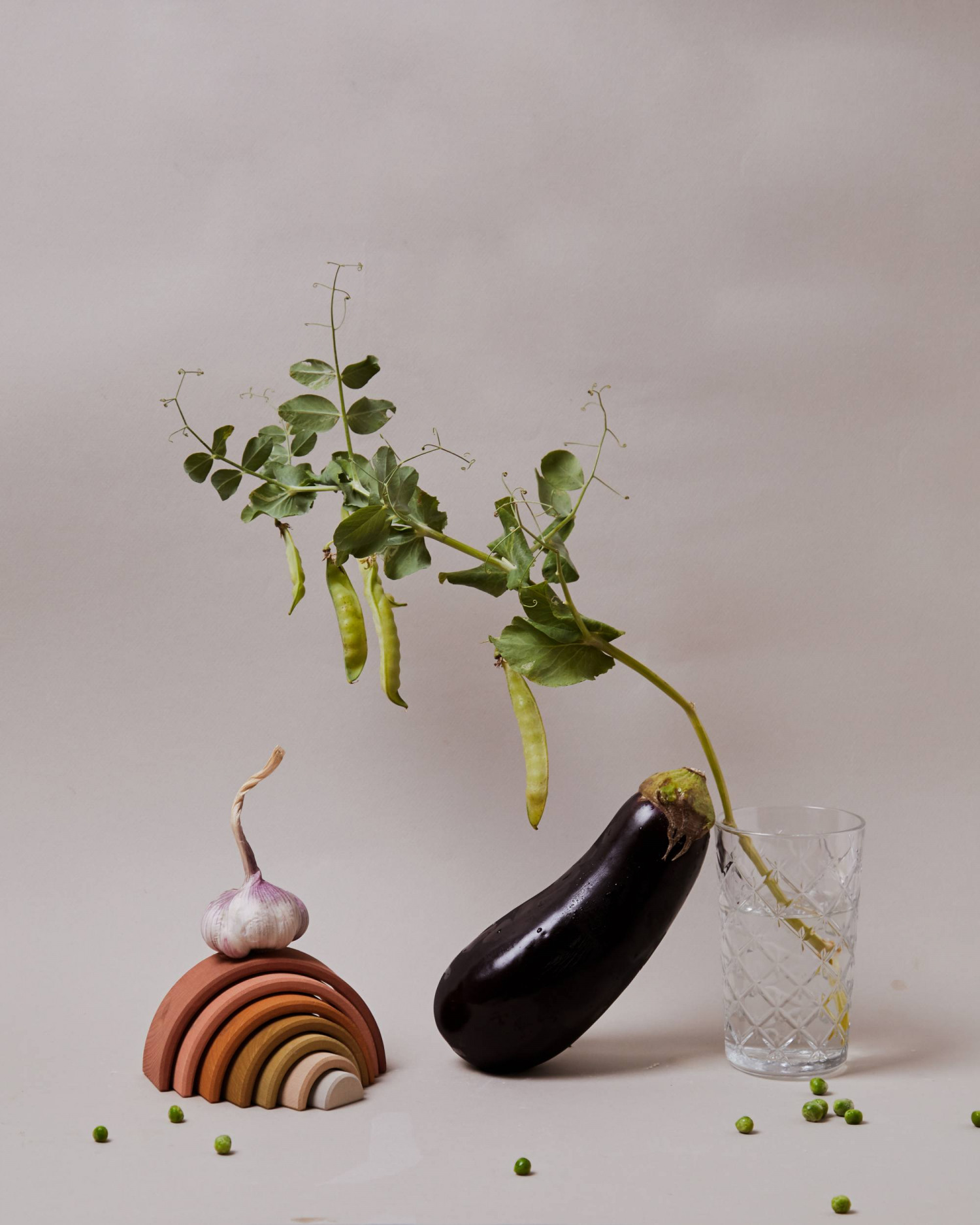 Arcs Earth
For those who want peace and miss nature. A meditative toy for focused, useful and developing games.

We mixed the colors of a tree bark, hazelnut, earth, moss, stone and sand, and got these earthen arcs.

Right after birth a child gets into the world full of visual information. There is so much that even the adult nervous system sometimes cannot cope with it. Everything is sparkling and glittering, there are so many unnatural, aggressive and supersaturated colors around. Earth arch stacker is an island of calmness among this multicolored ocean.

11775₸
Product
details
Solid wood
Water-based eco-friendly paint
The toy is made of linden in our small local factory in Russia. It is coated with safe paints without the use of lacquer.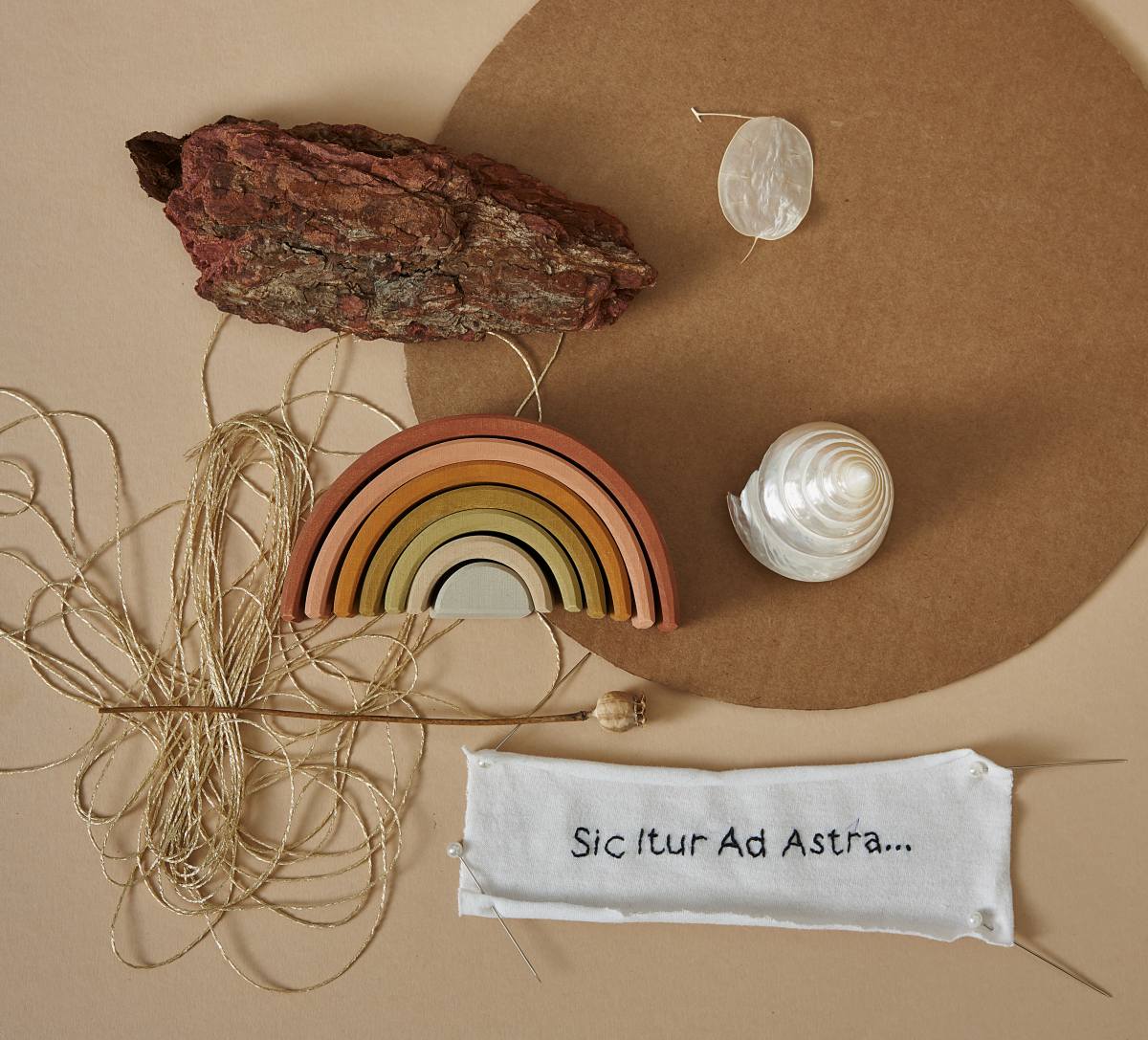 How to use?
- Touch every color of the toy and name objects of the same from the surrounding. Remember what has the same color in nature
- Mix the stackers and try to guess their size from 1 to 7 with your eyes closed
- Play the shadow theatre. Experiment with distance and position of the arc towards the lamp. See how the light can change the shape of the shadow. Build different constructions and see their shadows
- Make a spyglass
- Talk about optical illusions, perspective and a sense of space
- Build bridges over the textile river
- Build a tunnel for a toy train or a car garage
- Outline the shadow of the toy on a paper