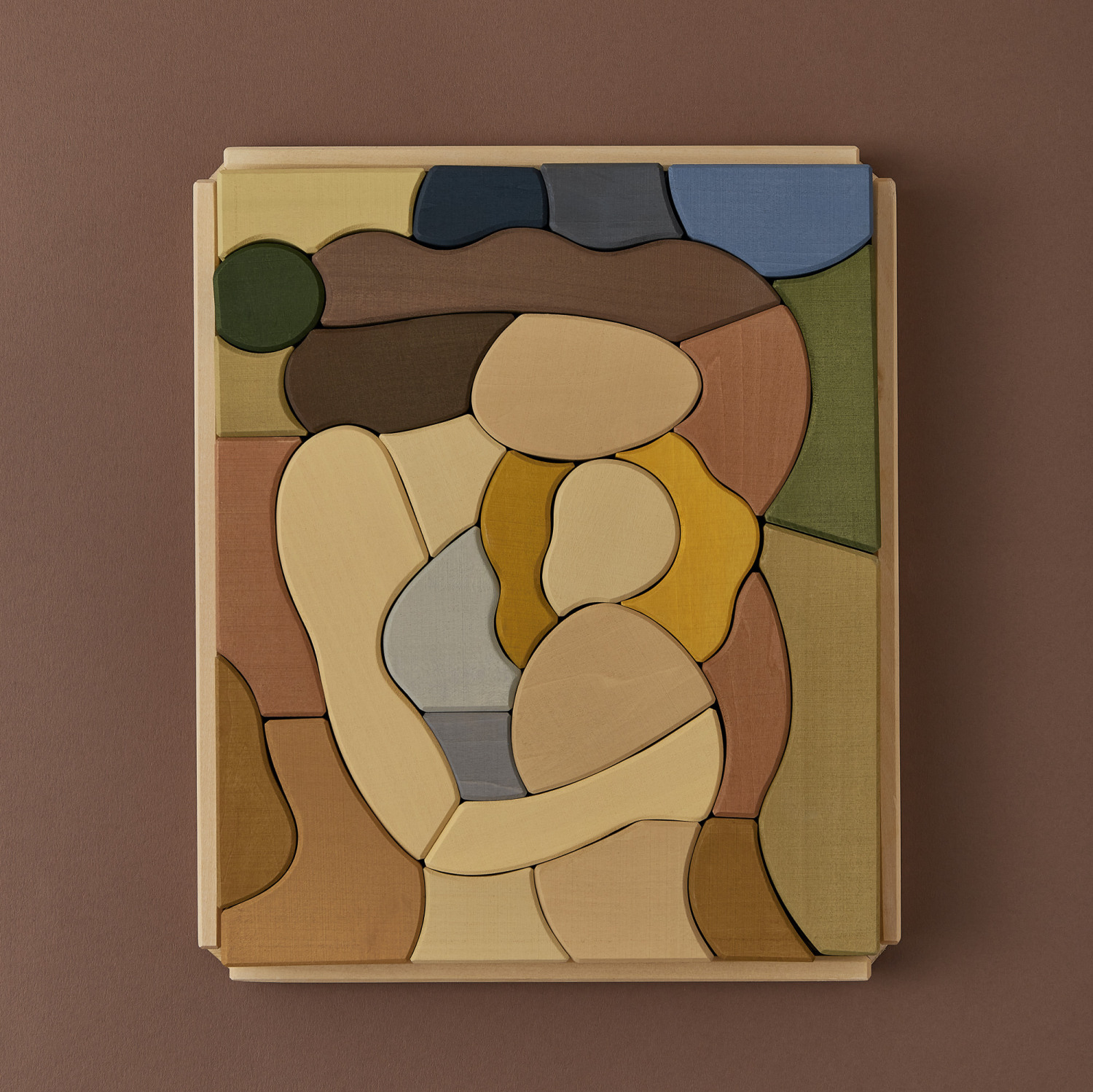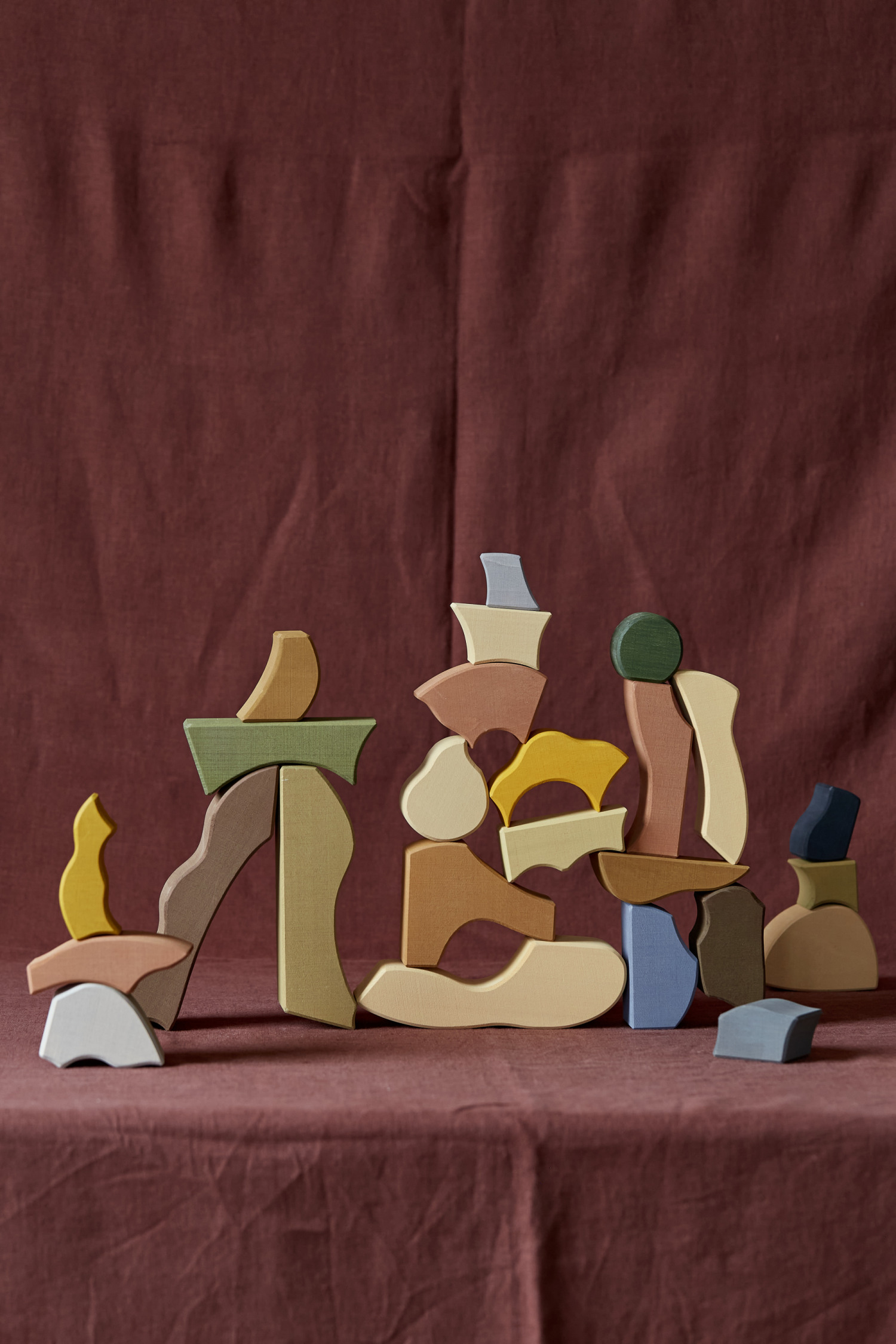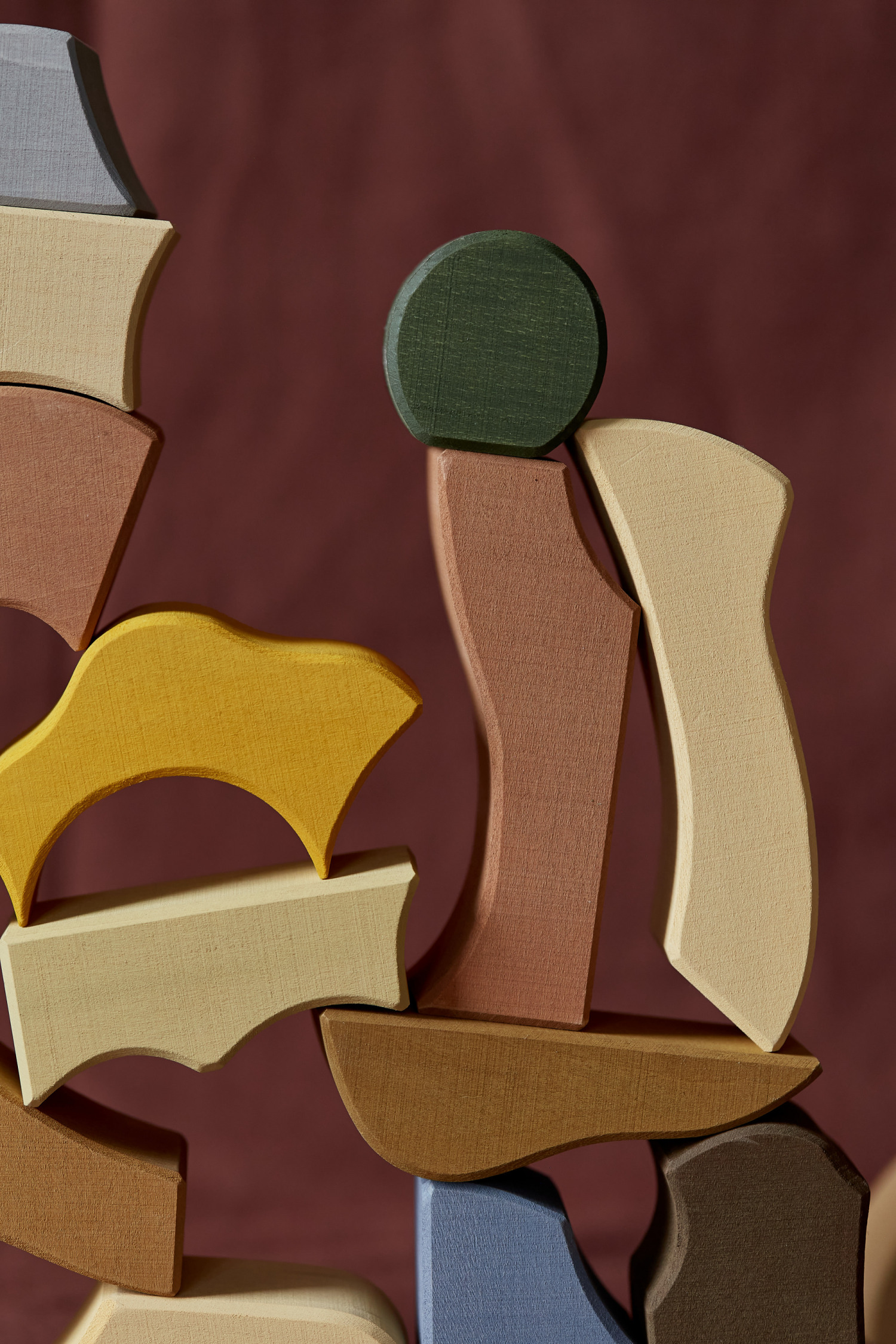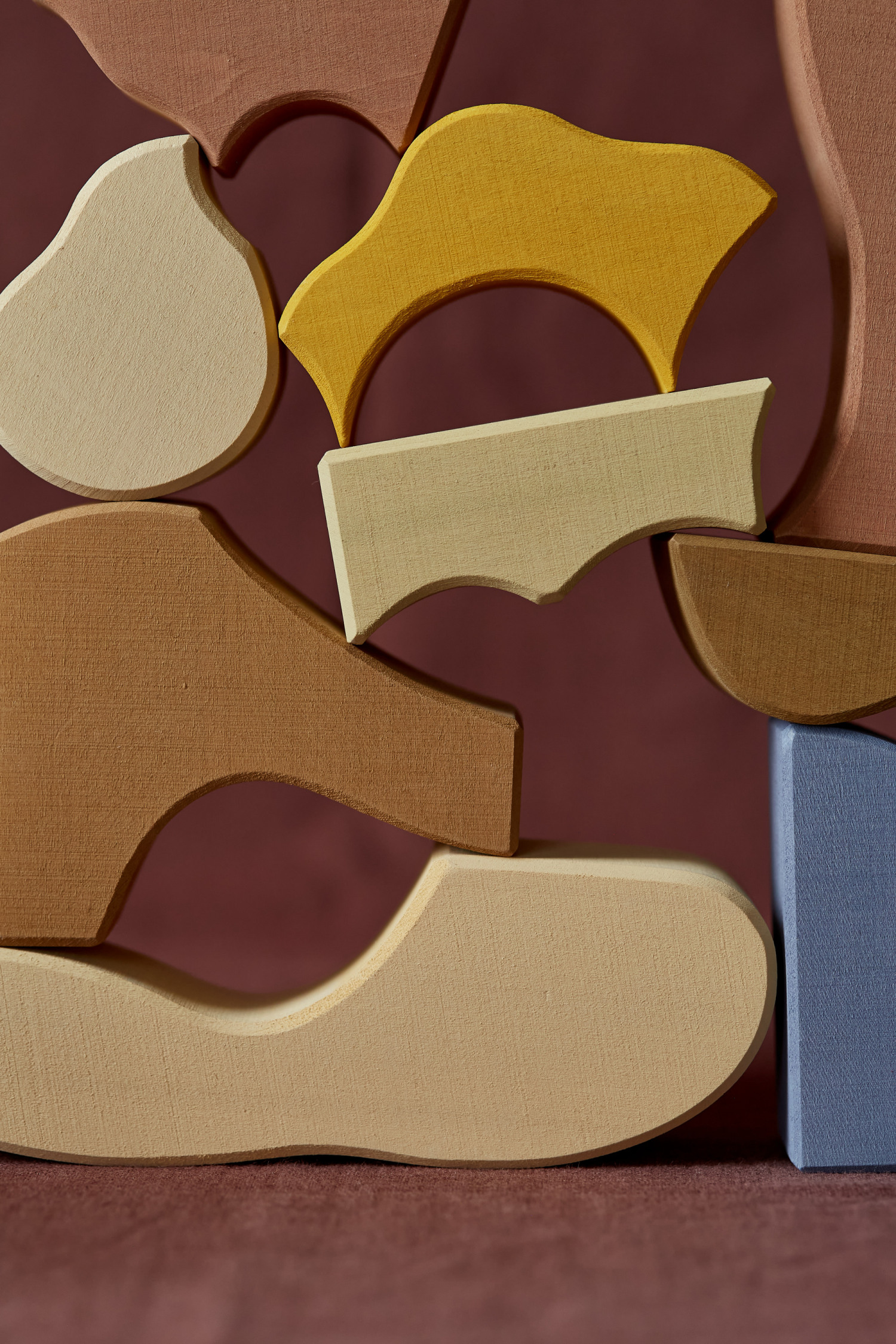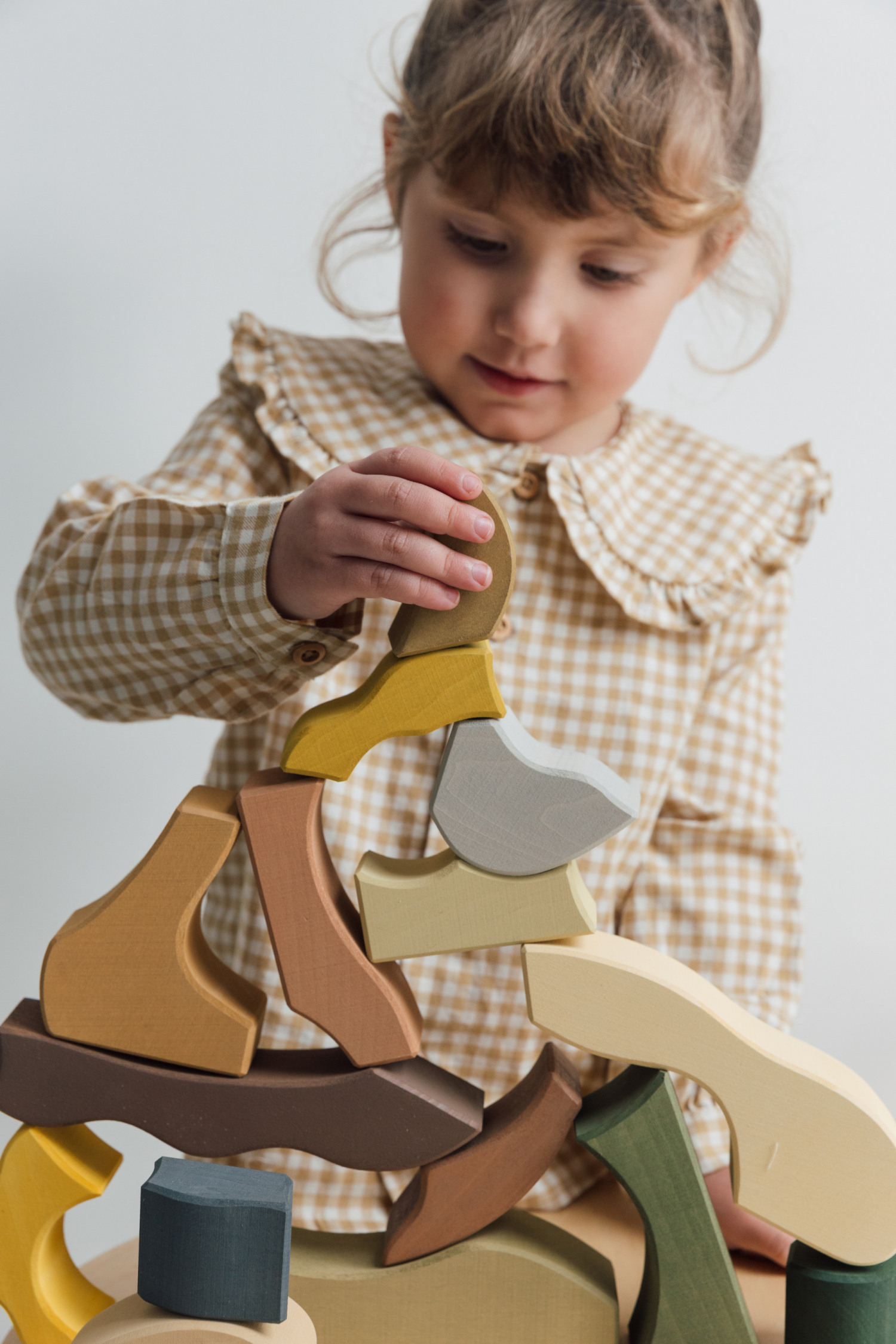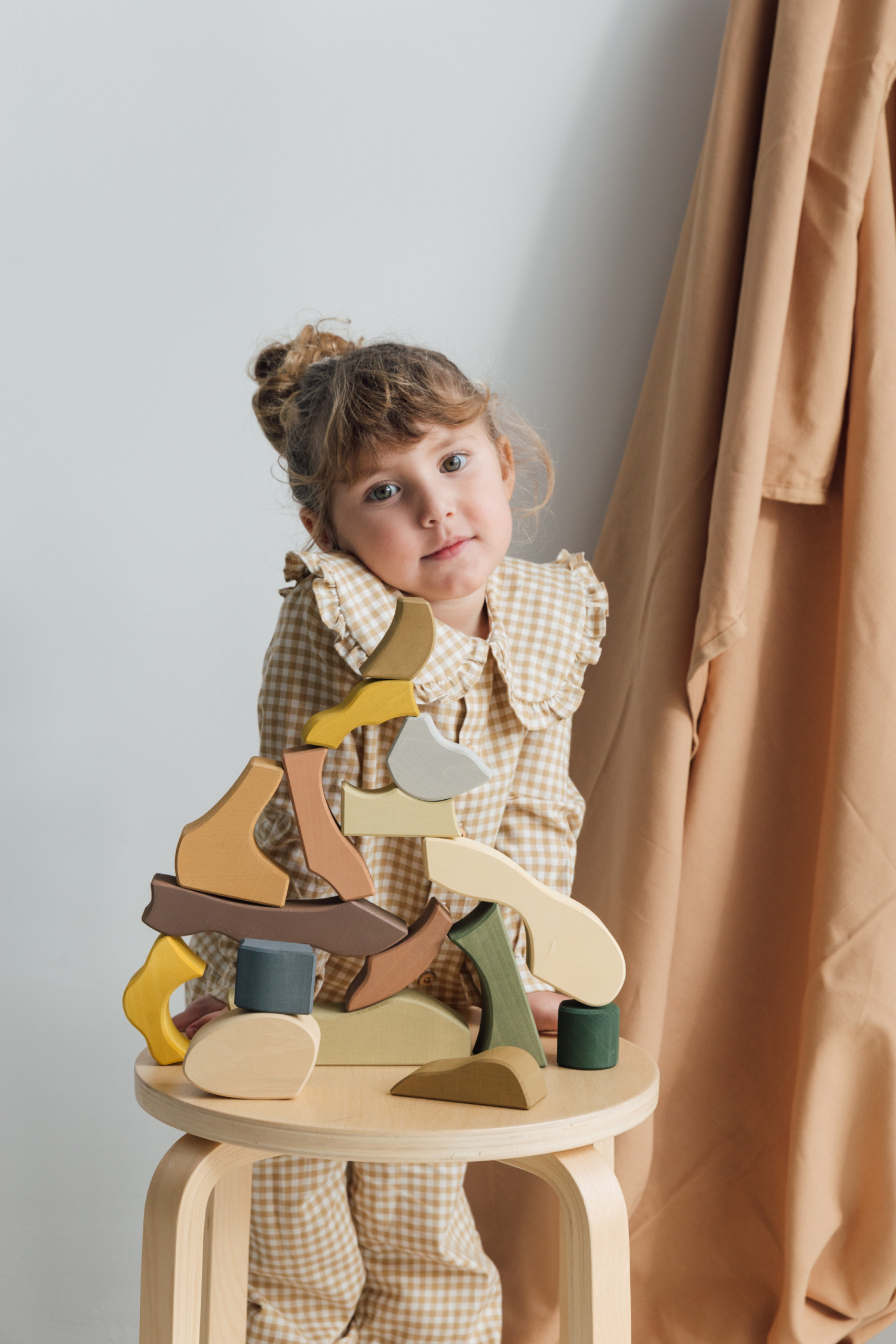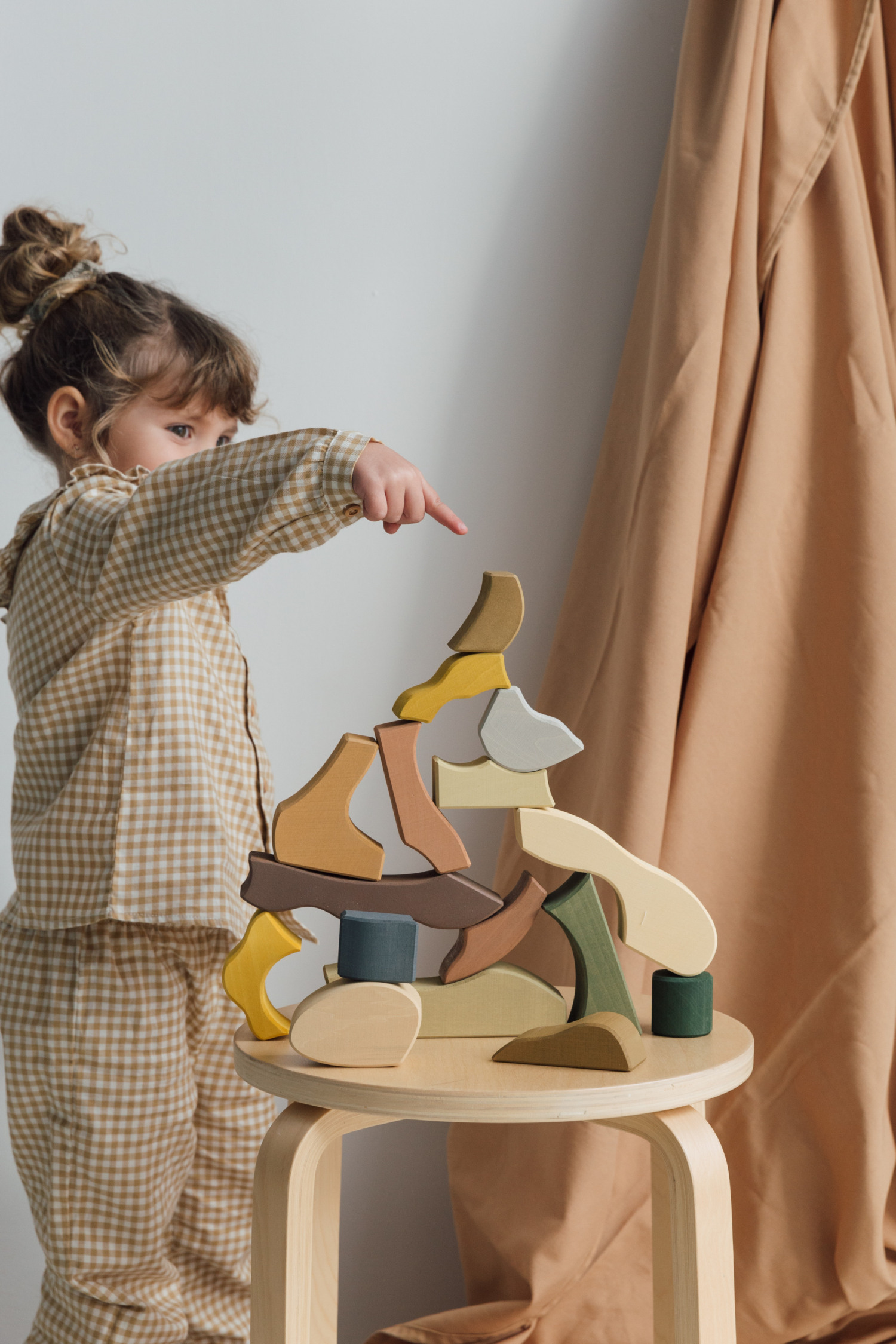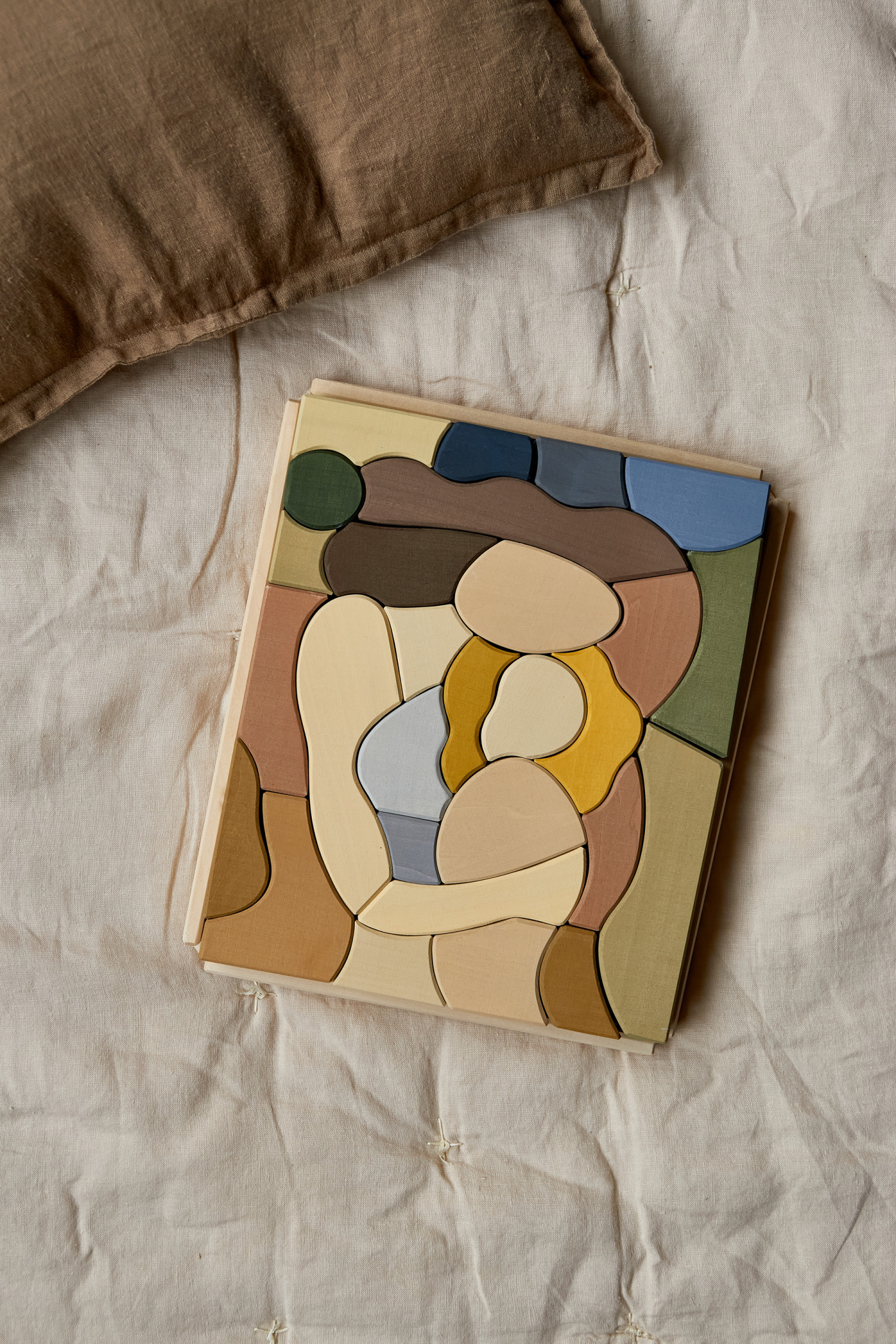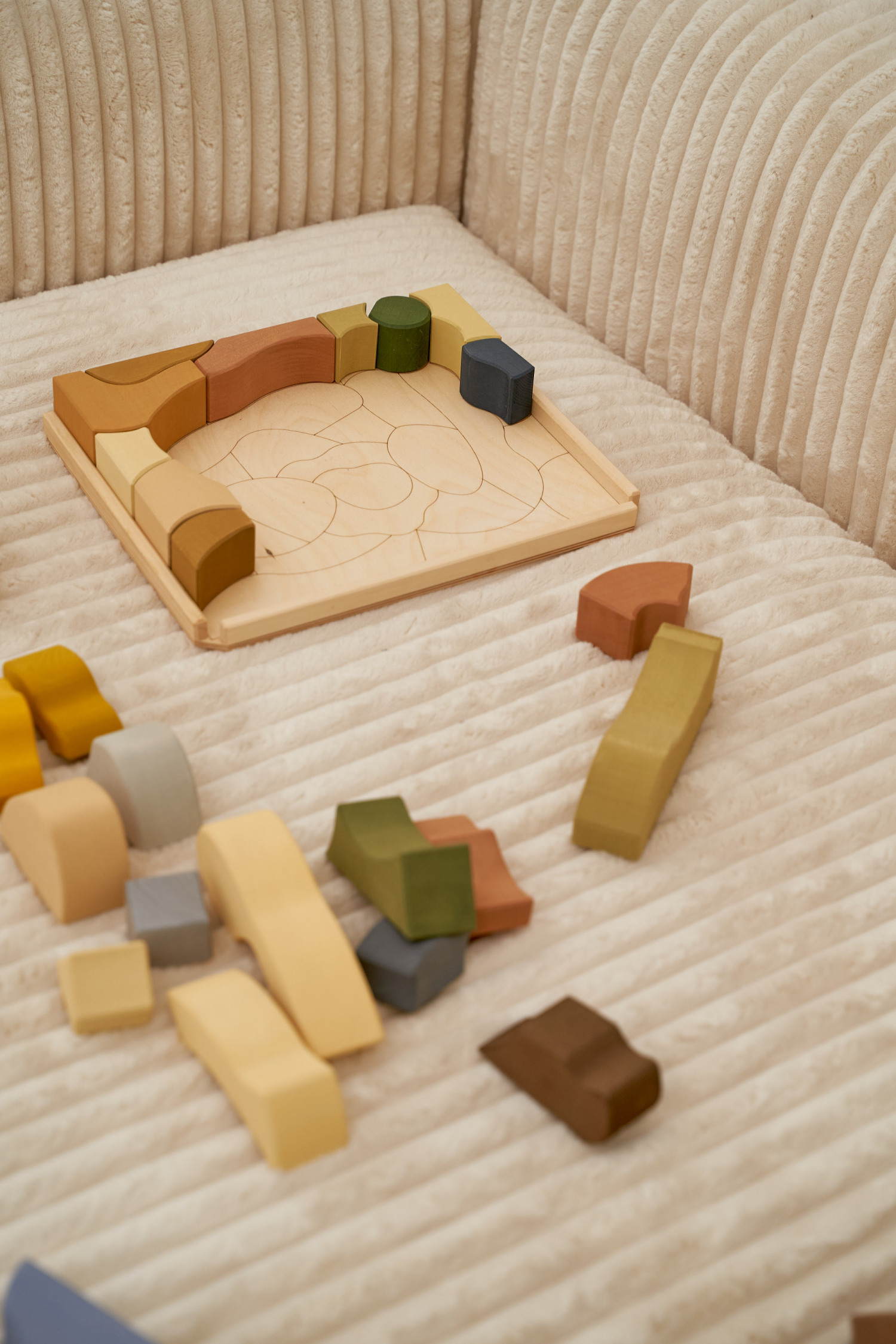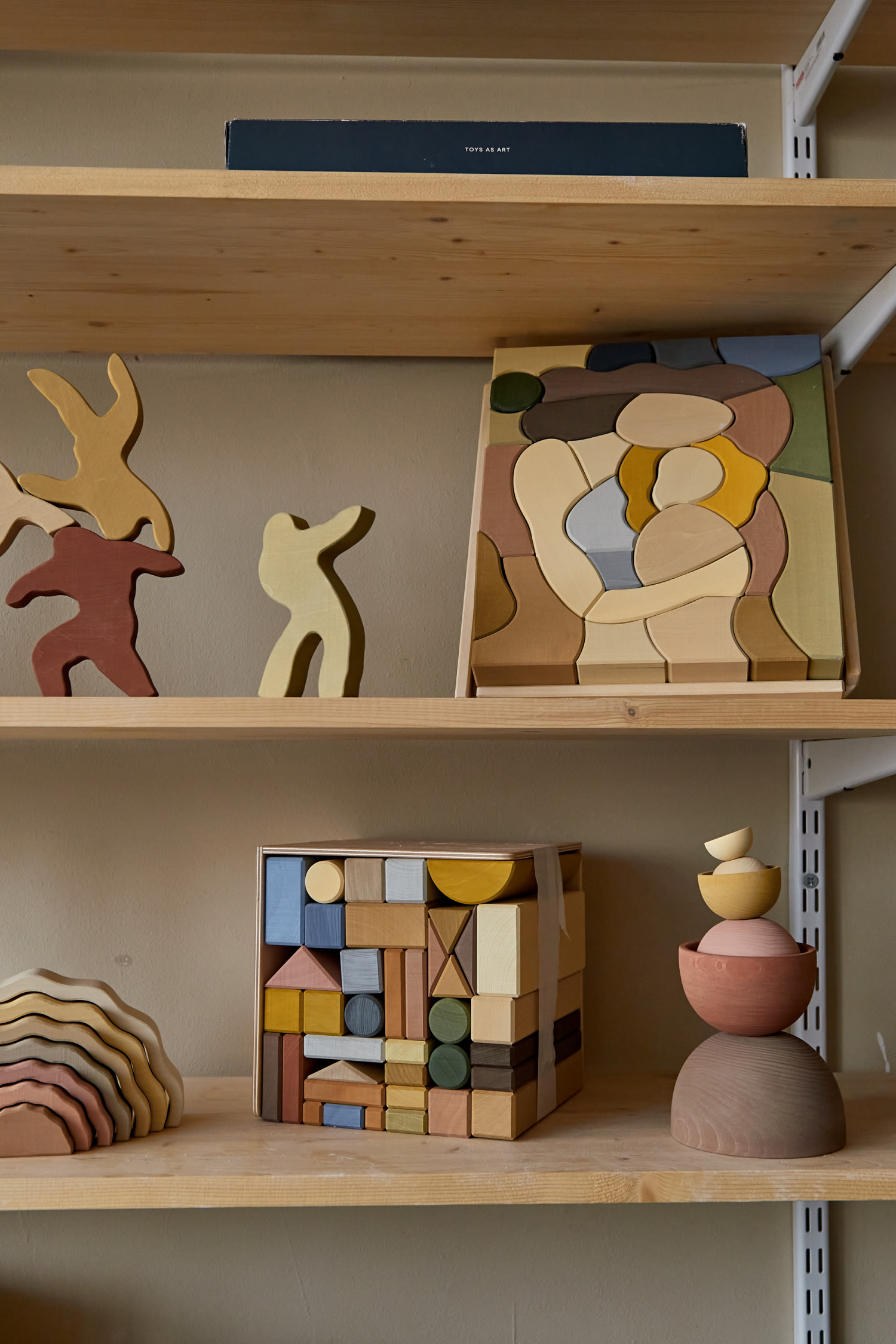 Building blocks
Mum and Child Building Blocks
Mum and Child Building Blocks
€112.00
Building blocks as art. You can build with it effortlessly and create set up as an abstract art. Playing with it together is an expression of love and tenderness. Details themselves are put into the rhythm and the result is a structure that looks like nothing else. And who said that you can only build castles and nature?

45285₸
Product
details
Solid wood
Water-based eco-friendly paint
The pieces are made of carefully grown and slowly dried linden and coated with safe, water-based paints. When you take the detail in your hand, you see that the texture of natural wood shows through the paint.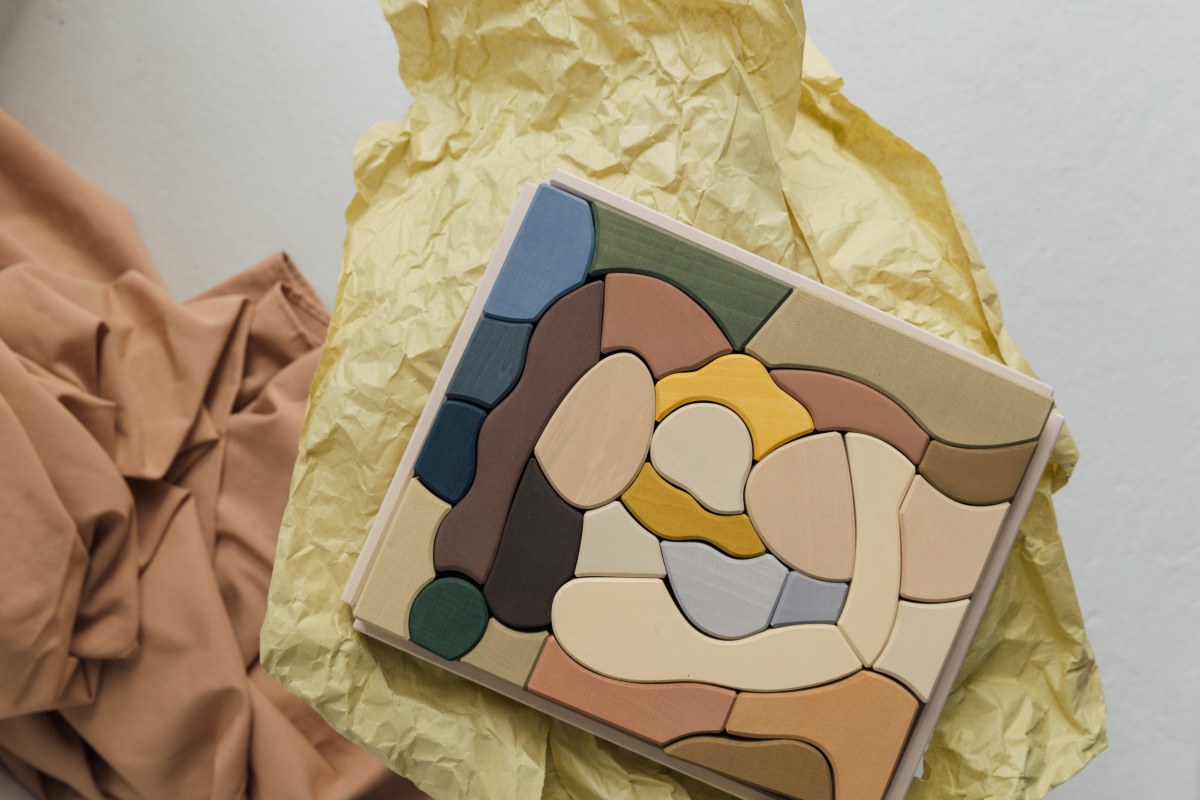 How to use?
- Find famous paintings of mother and child, e.g. Gustav Klimt, Leonardo Da Vinci, Claude Monet, Auguste Renoir. Discuss their differences and what they are about.
- Draw your own painting of mother and child inspired by our set
- Build a creative construction
- Discuss different family topics by playing with the building blocks
- Discuss the importance of family and their relationship
- Outline details on a paper in a random way, color them. Put this poster on the wall
- Build a tower trying to use all the details and not to wreck it