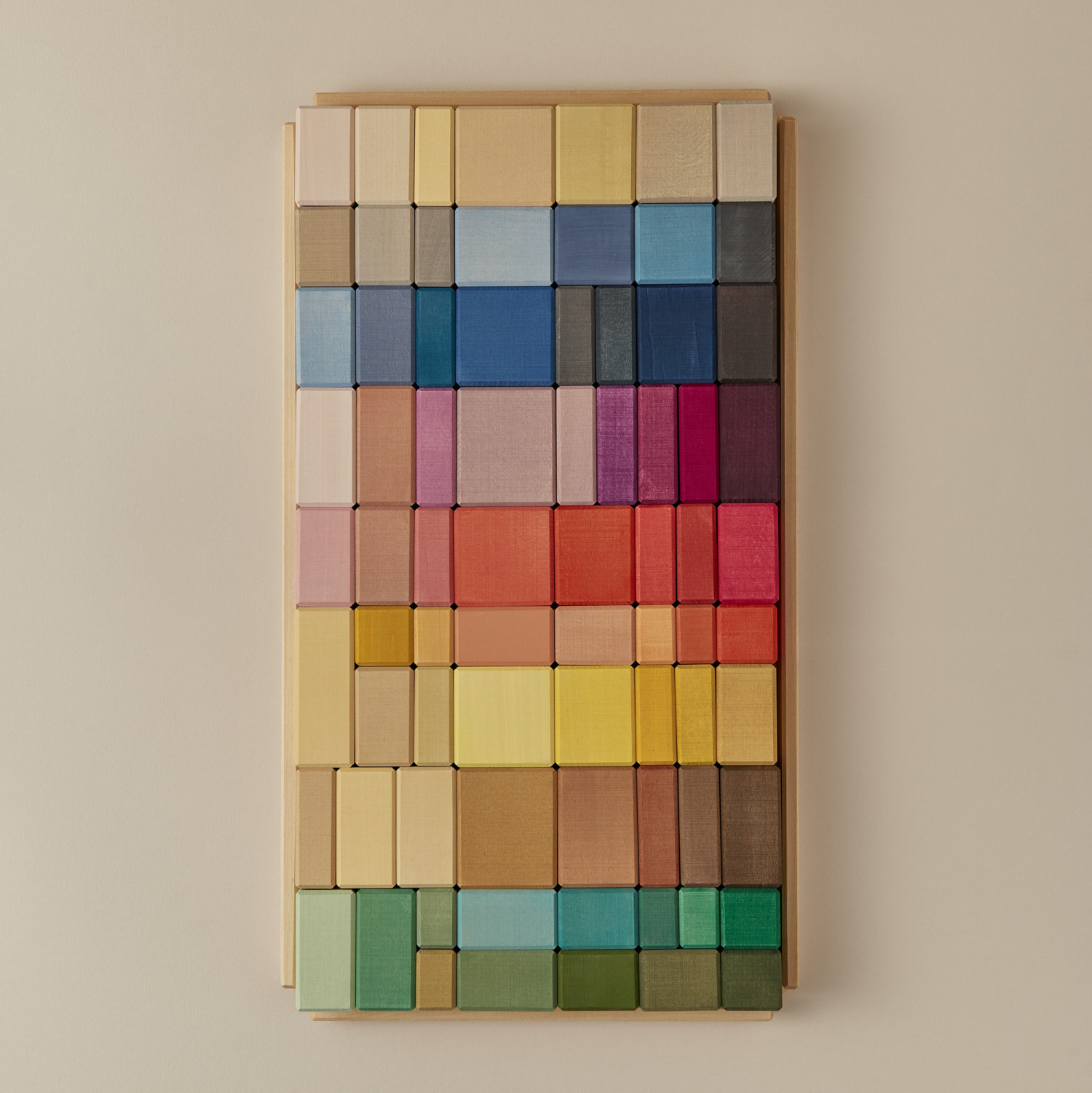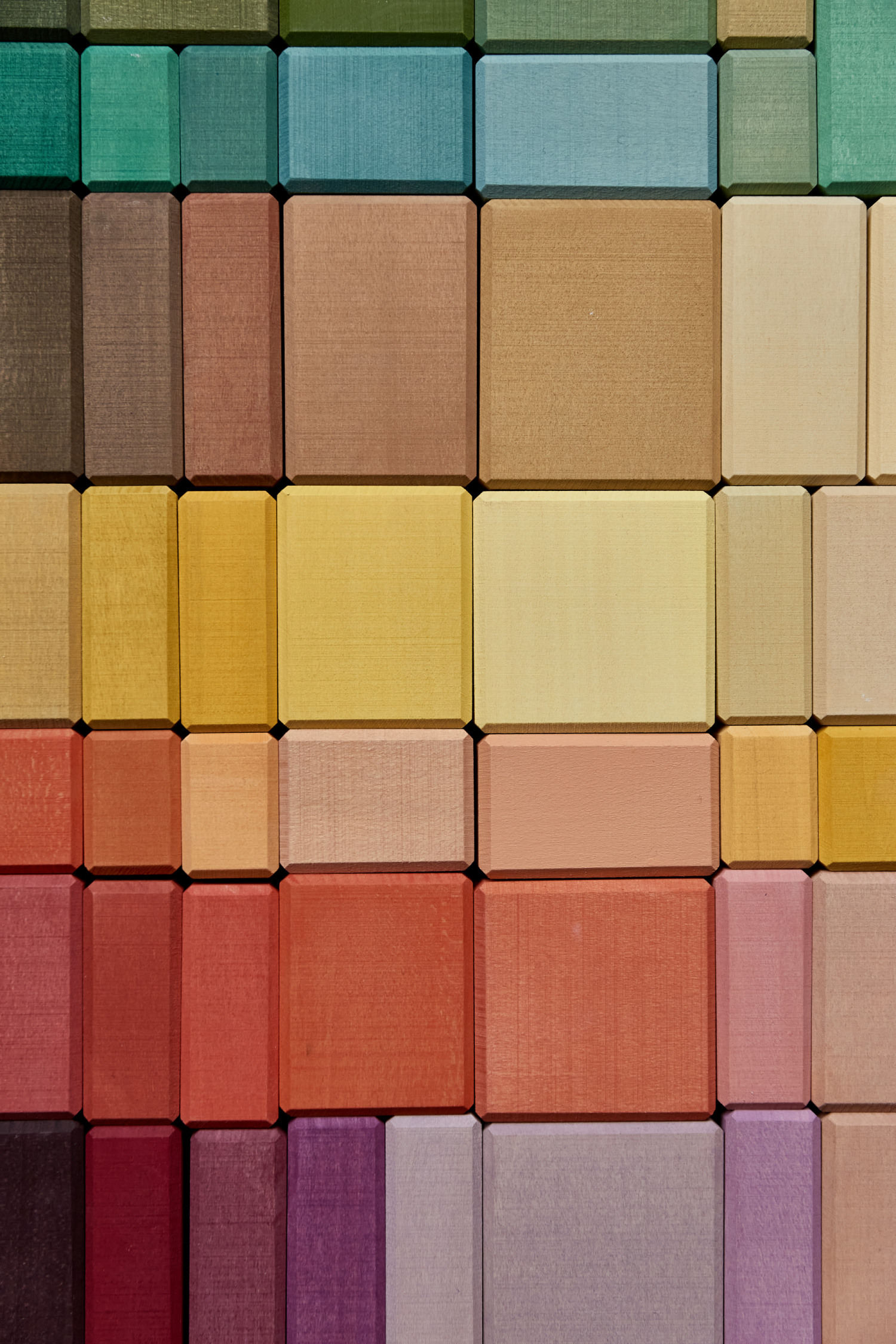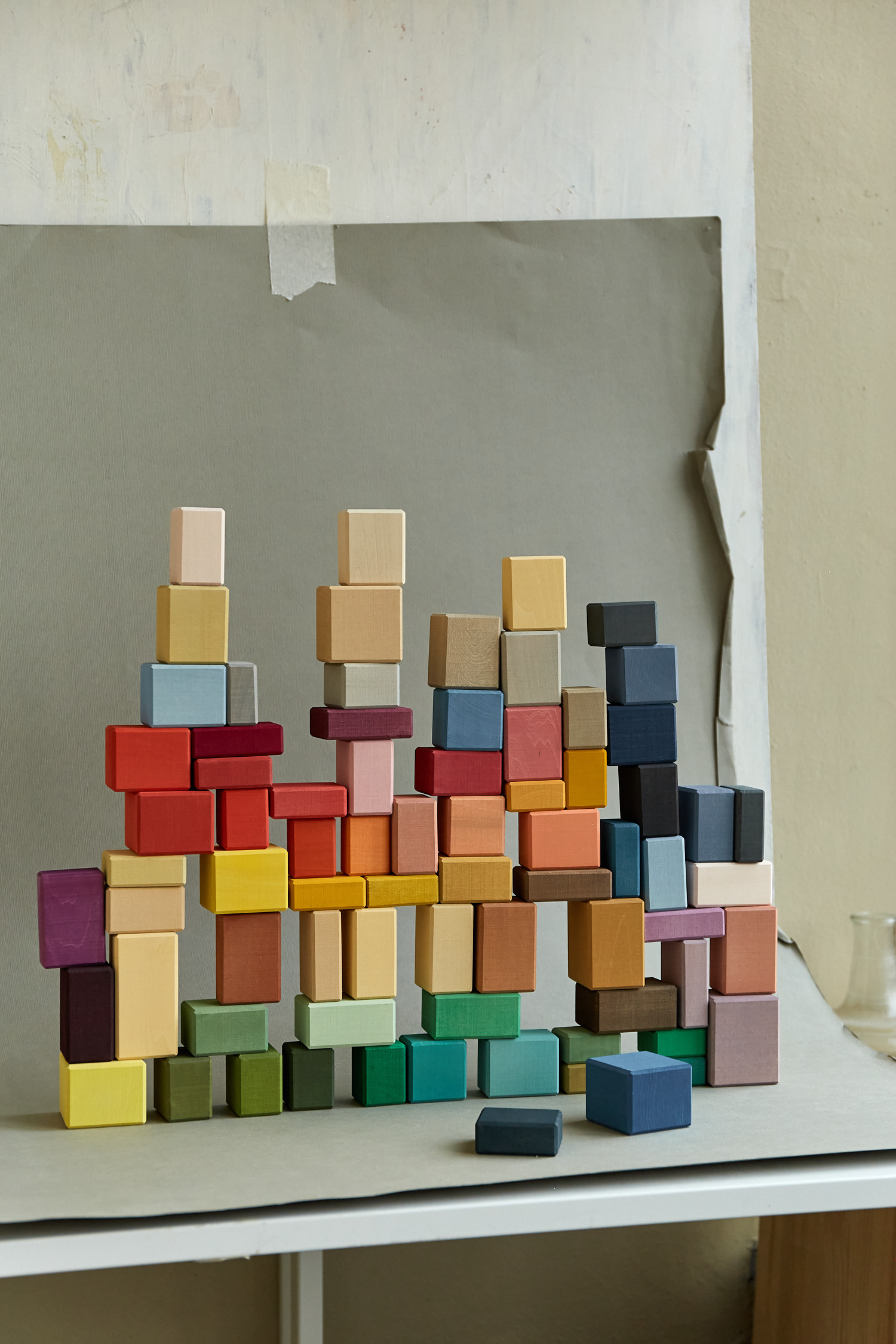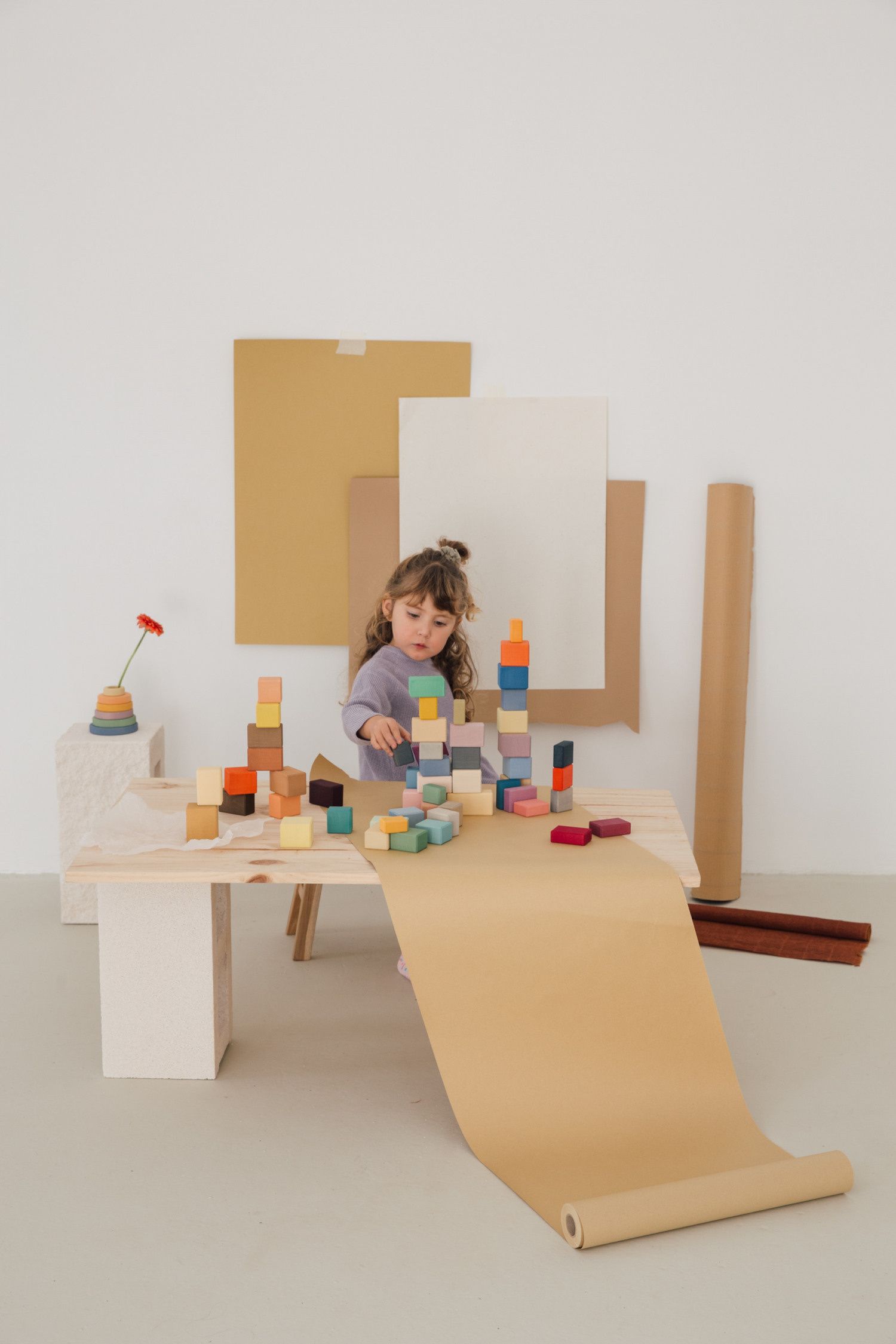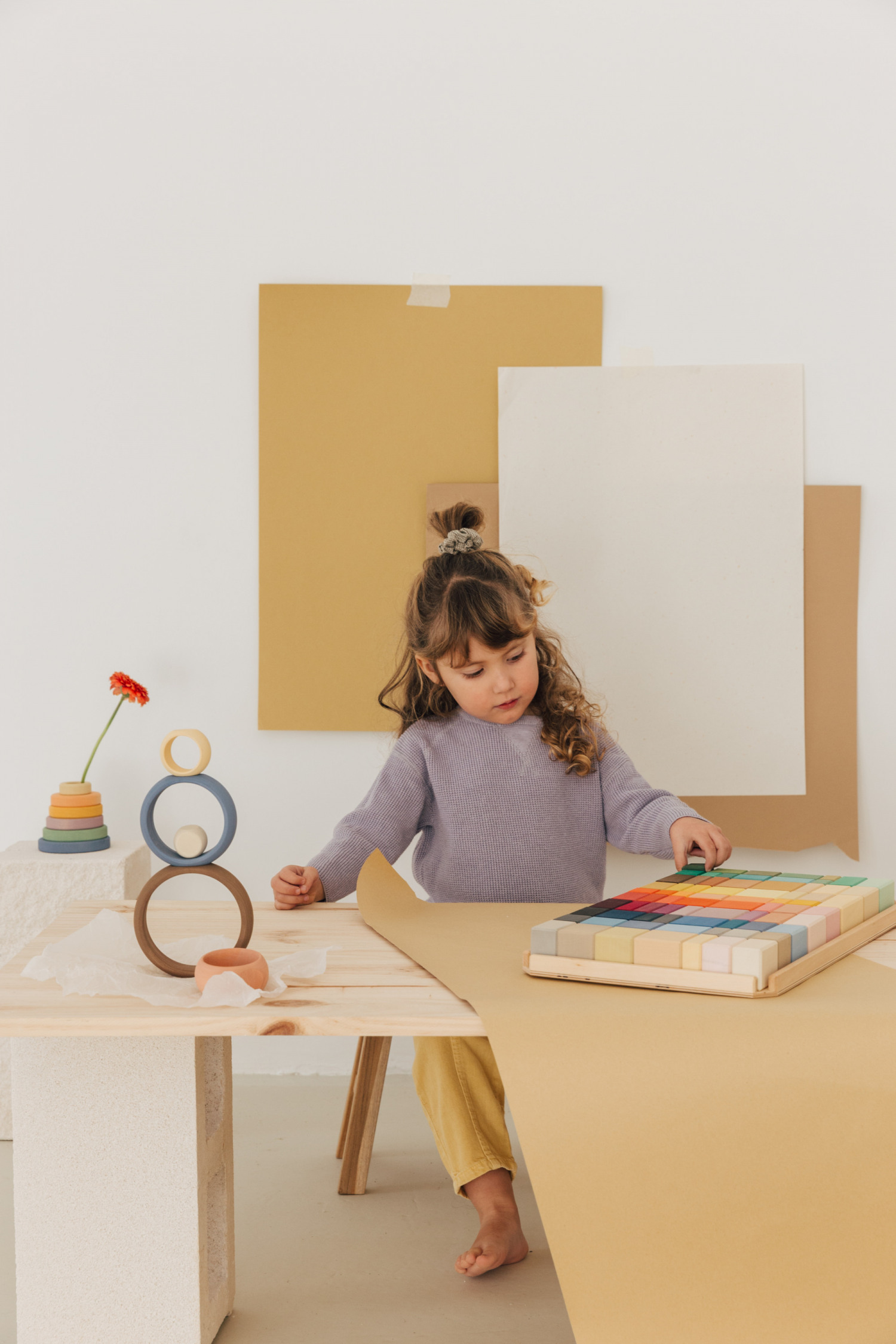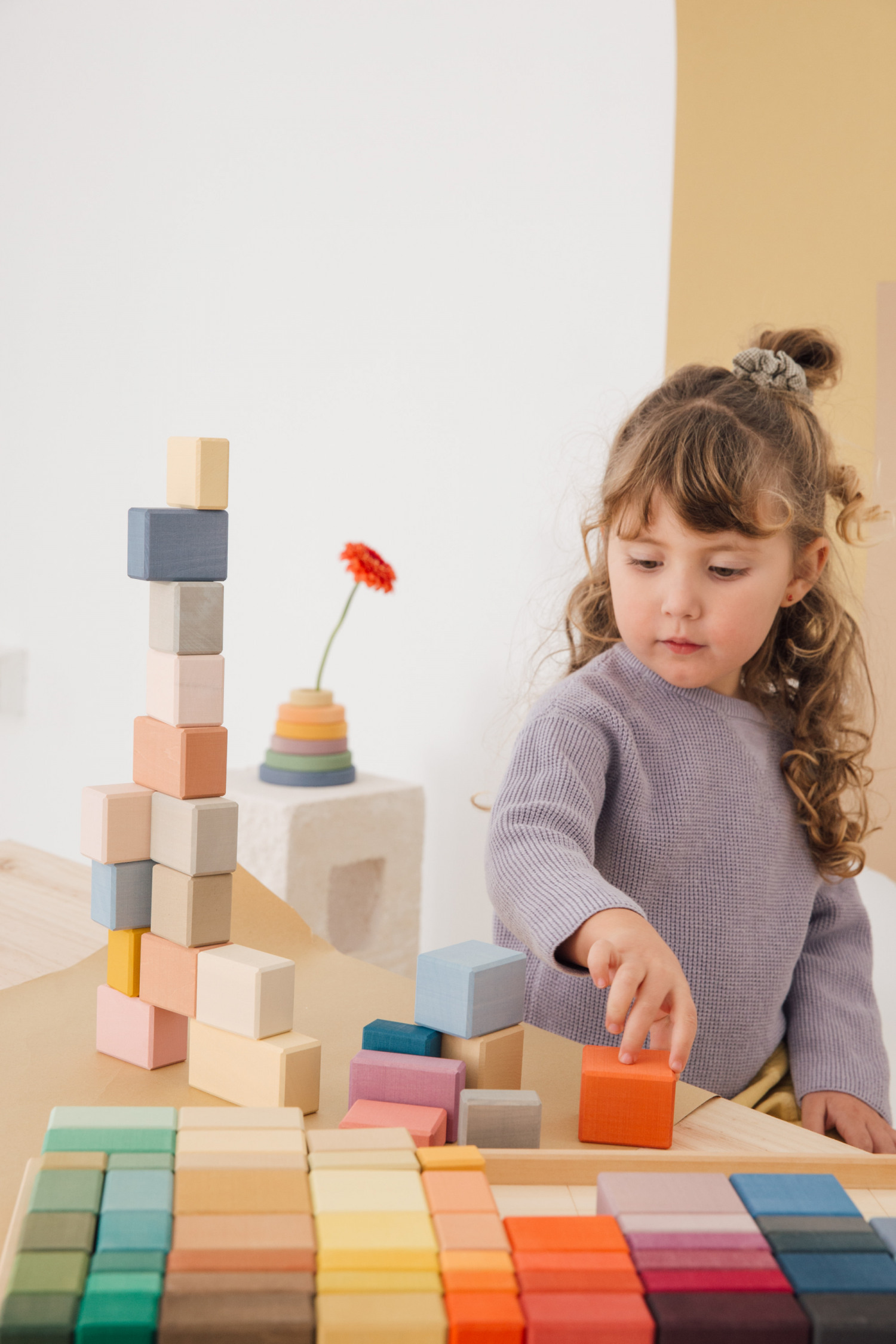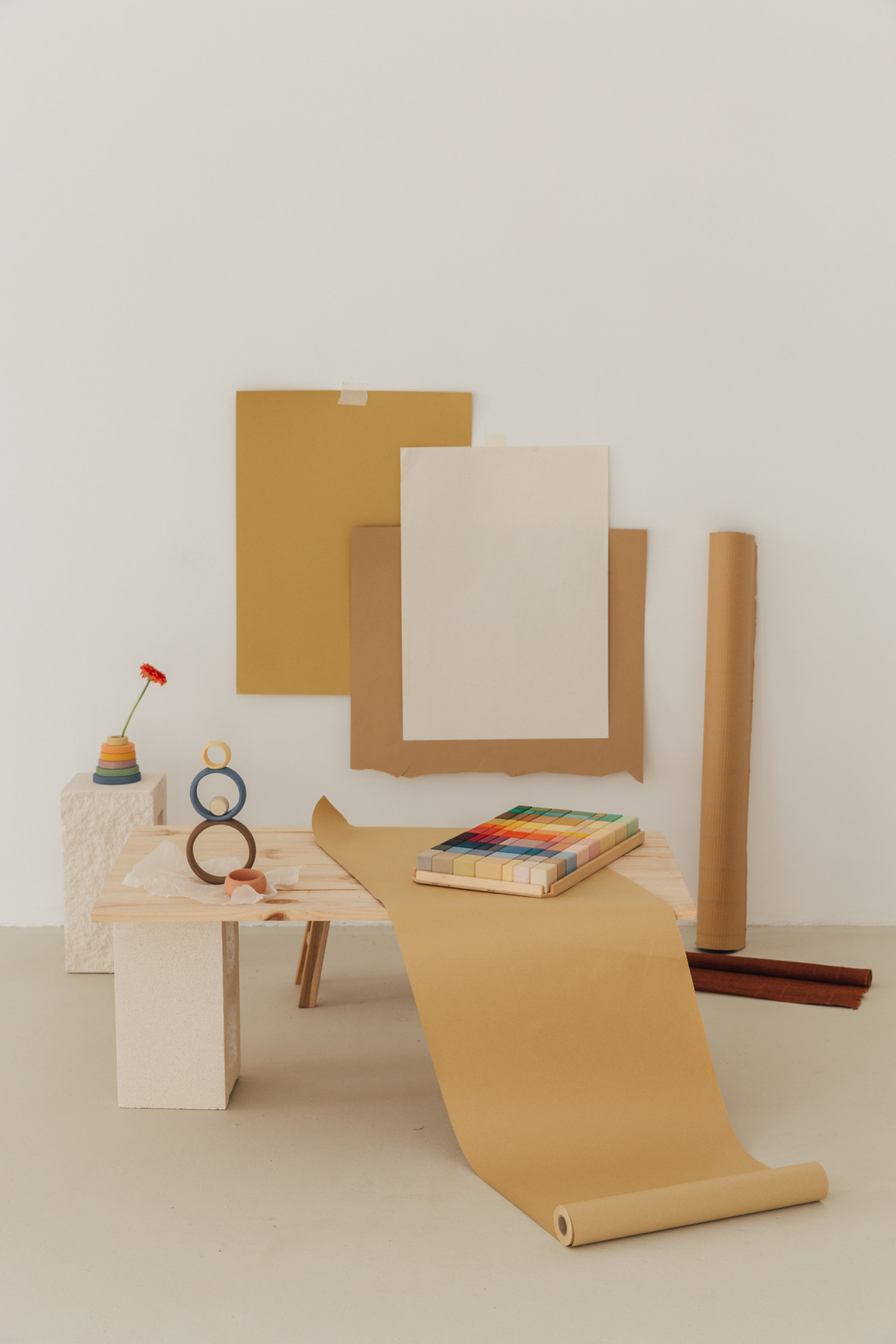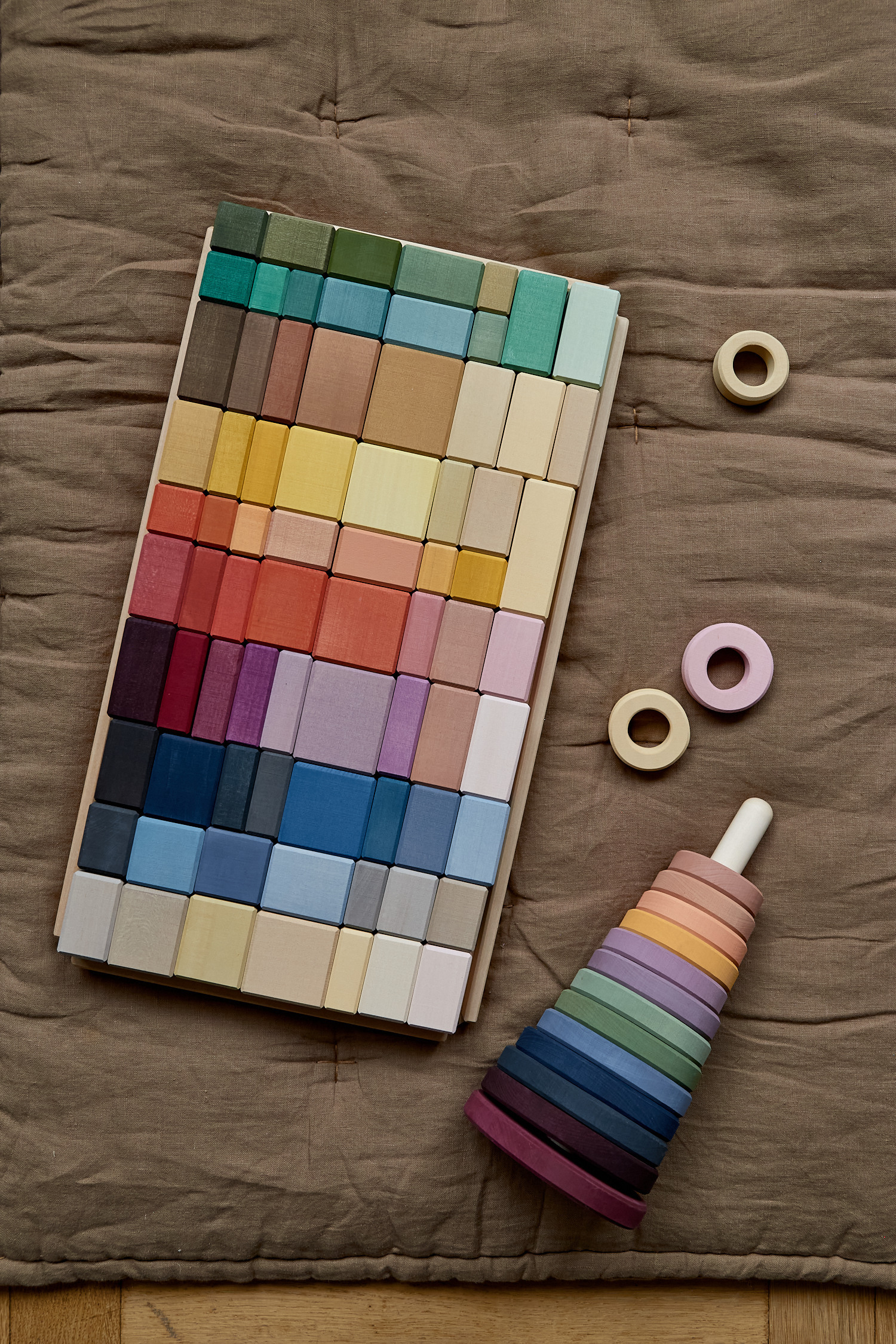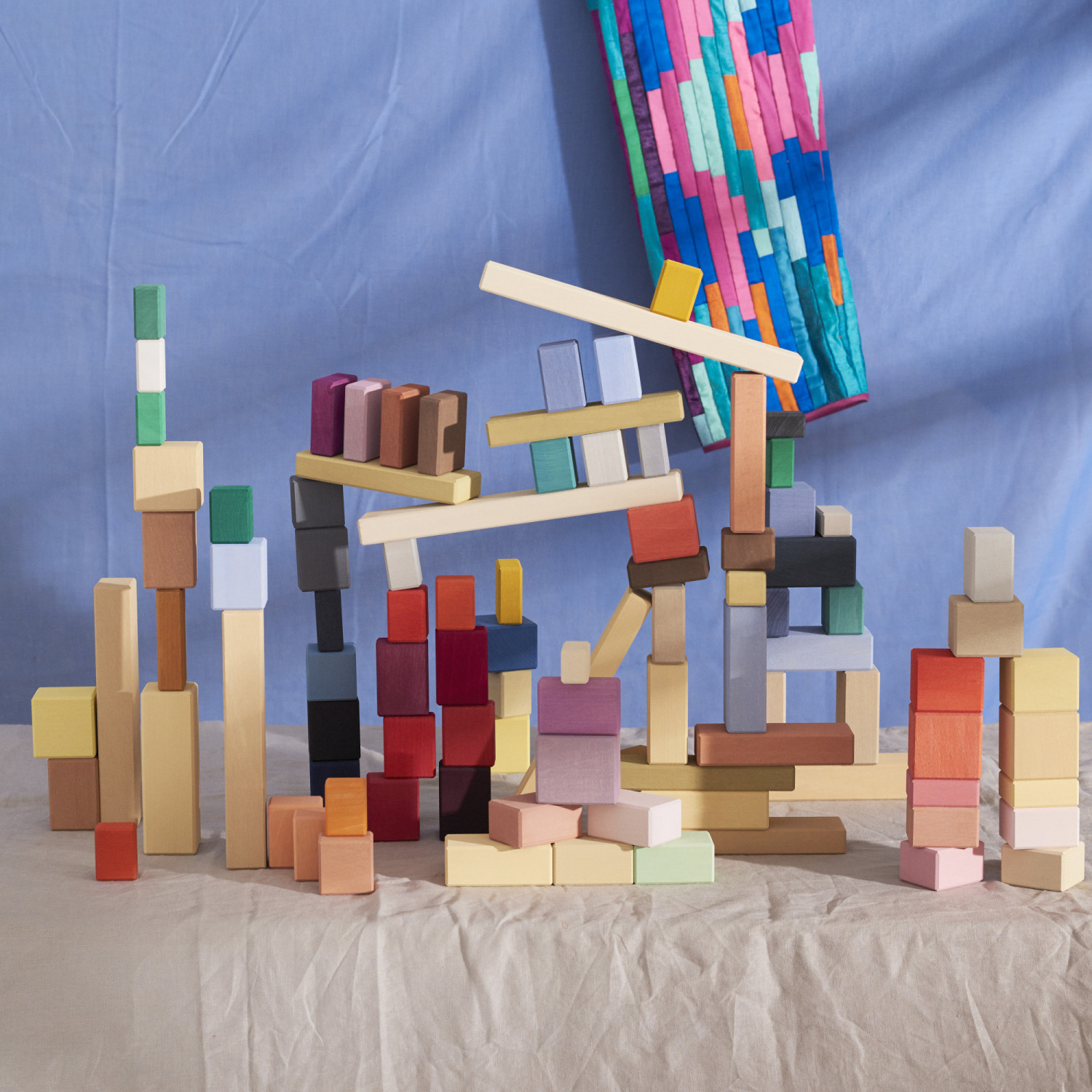 Building blocks
Pallete Building Blocks
Pallete Building Blocks
€112.00
Basic, but non-boring and pleasing to the eye building blocks of different shapes and shades.

The bright colors are like scattered glass in a kaleidoscope. We used as many non-repeating shades as we could. It is perfect as the first building blocks for small kids, and it is much more interesting than cubes.

Teaches you to think abstractly. With it, your child will make beautiful setup in the style of abstractionists Rothko, Kandinsky, or Mondrian. It doesn't impose on your child to build a castle or a palace, it gives maximum space for imagination, and that's what makes it different from many building sets. These building blocks make you realize that the process is just as important as the result, that you can and should create new things that are unlike anything you've ever seen before.

It looks very nice in the playroom. The bottom of the tray is engraved with the shape of the parts for easy assembly after play.

45285₸
Product
details
Solid wood
Water-based eco-friendly paint
The pieces are made of carefully grown and slowly dried linden and coated with safe, water-based paints. Neutral pastel colors are combined with rich, festive colors. When you take the piece in your hand, you will see that the texture of natural wood shows through the paint.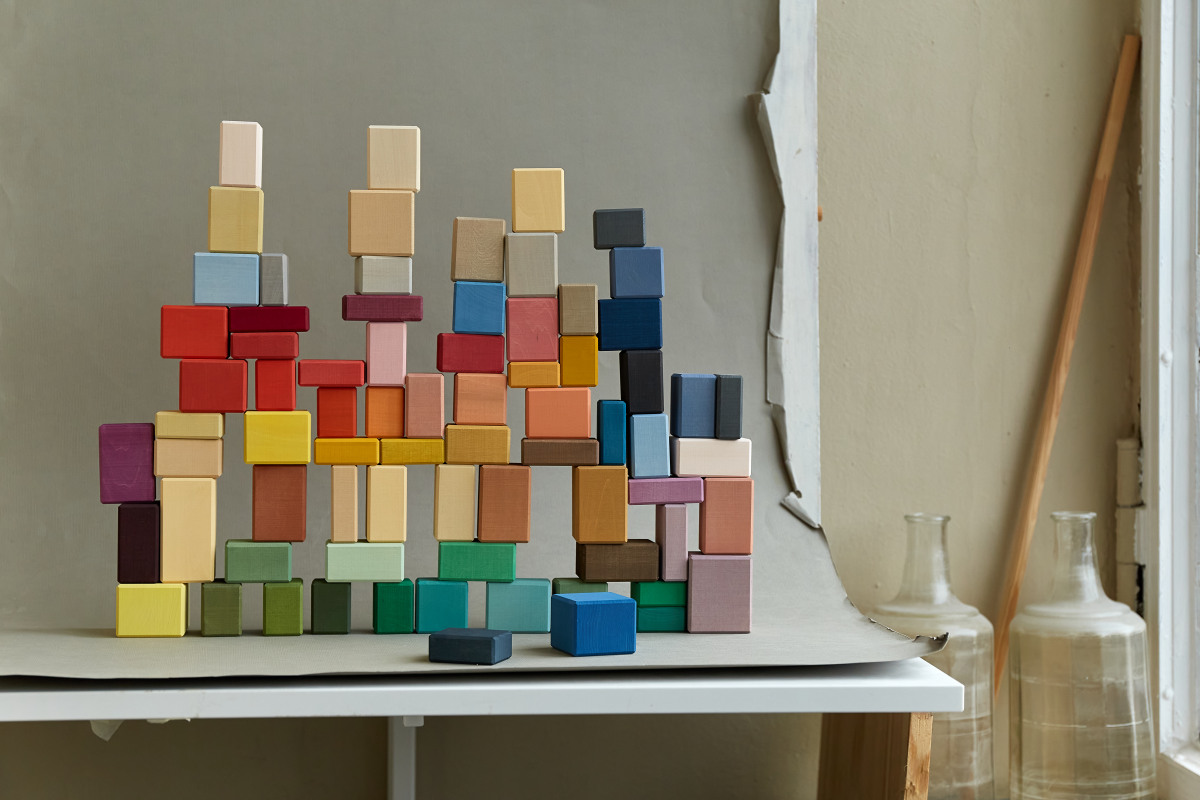 How to use?
- Build a snake, like from dominoes, and push to make the pieces fall one after another
- Create any building you wish
- Talk about the abstract art of Wassily Kandinsky, Piet Mondriaan, Mark Rothko, Kazimir Malevich
- Create your own abstract art
- Learn different colors and their hues
- Create names for hues, play who can create more names
- Try to build a tower from all the blocks, build until it falls
- Sort the pieces out by forms and colors