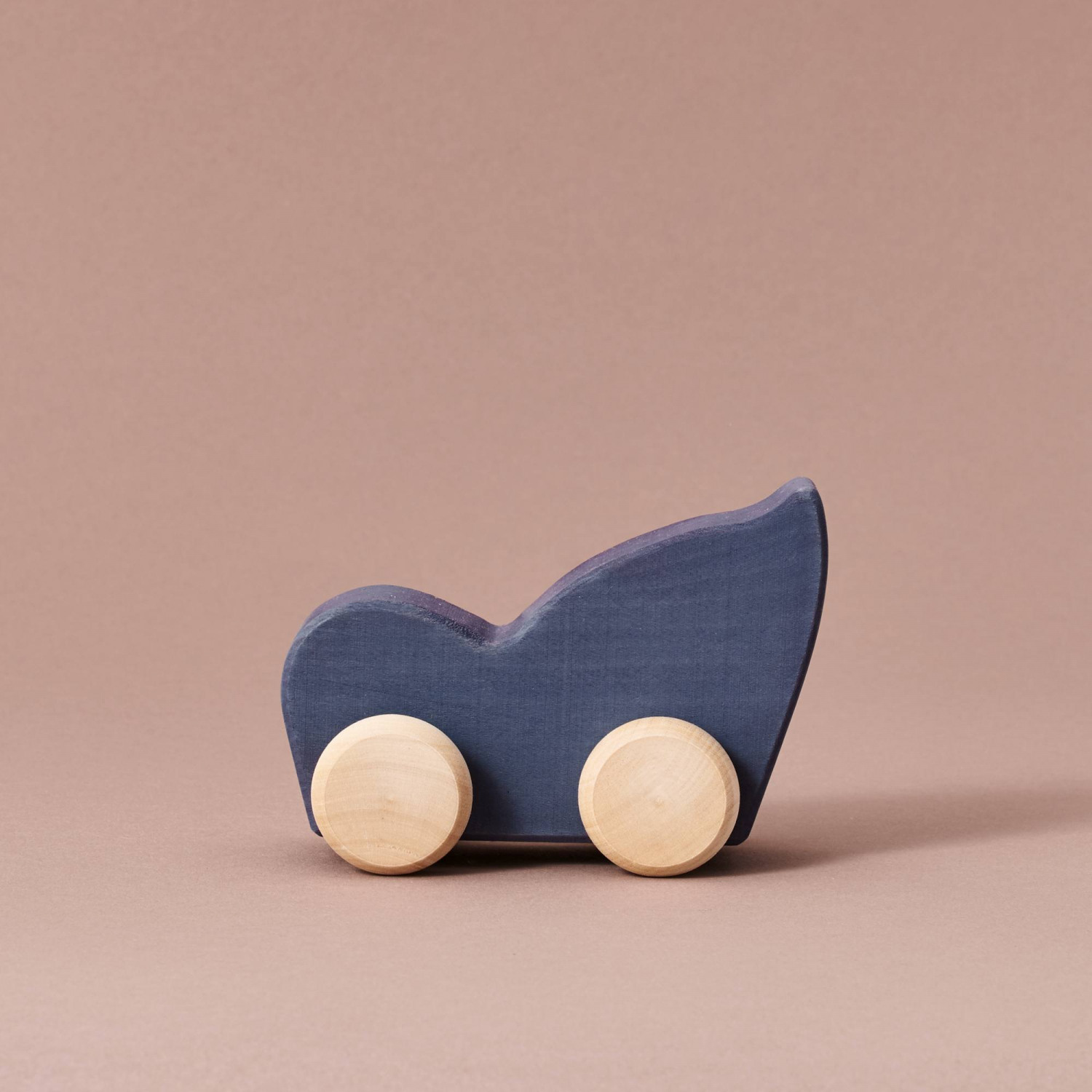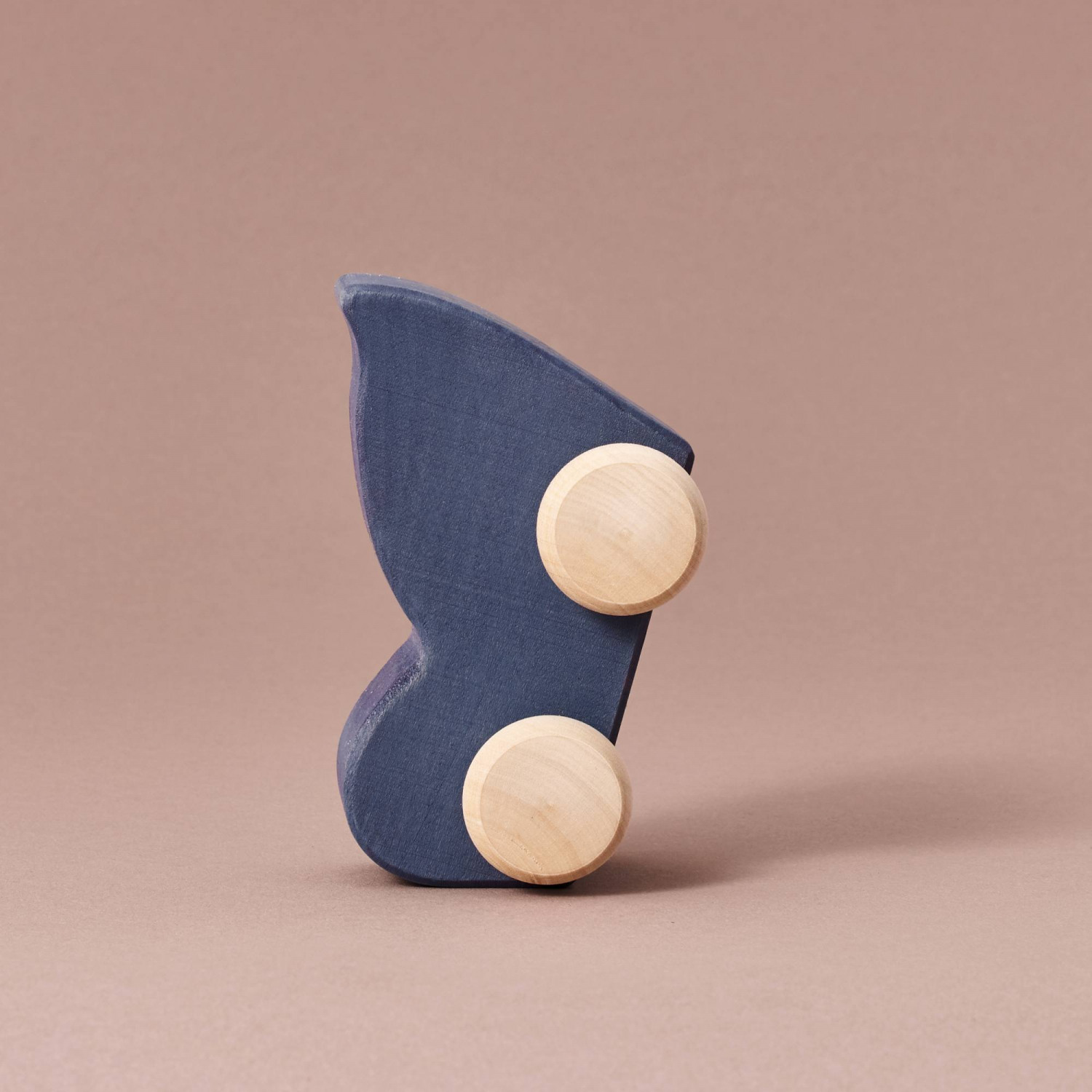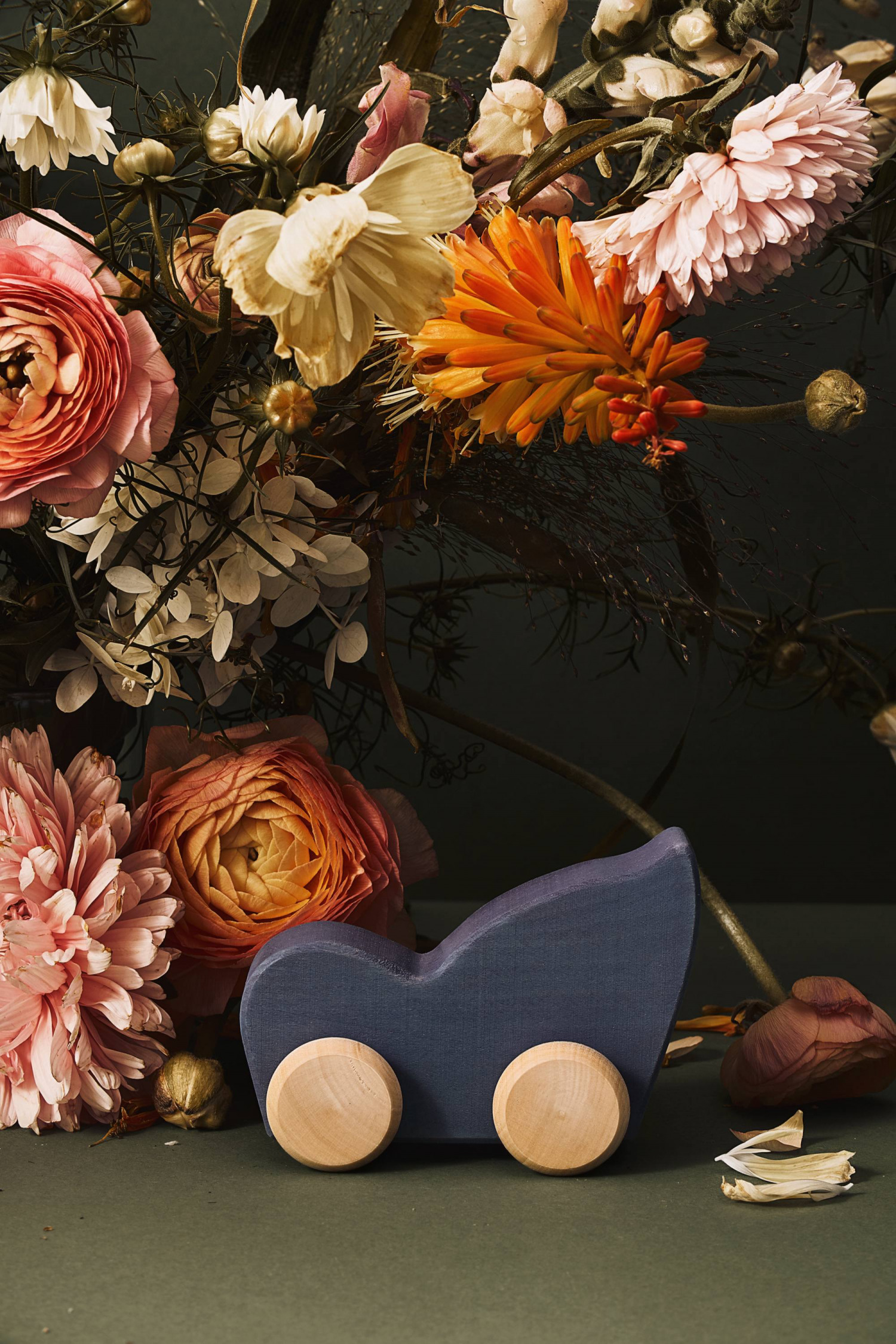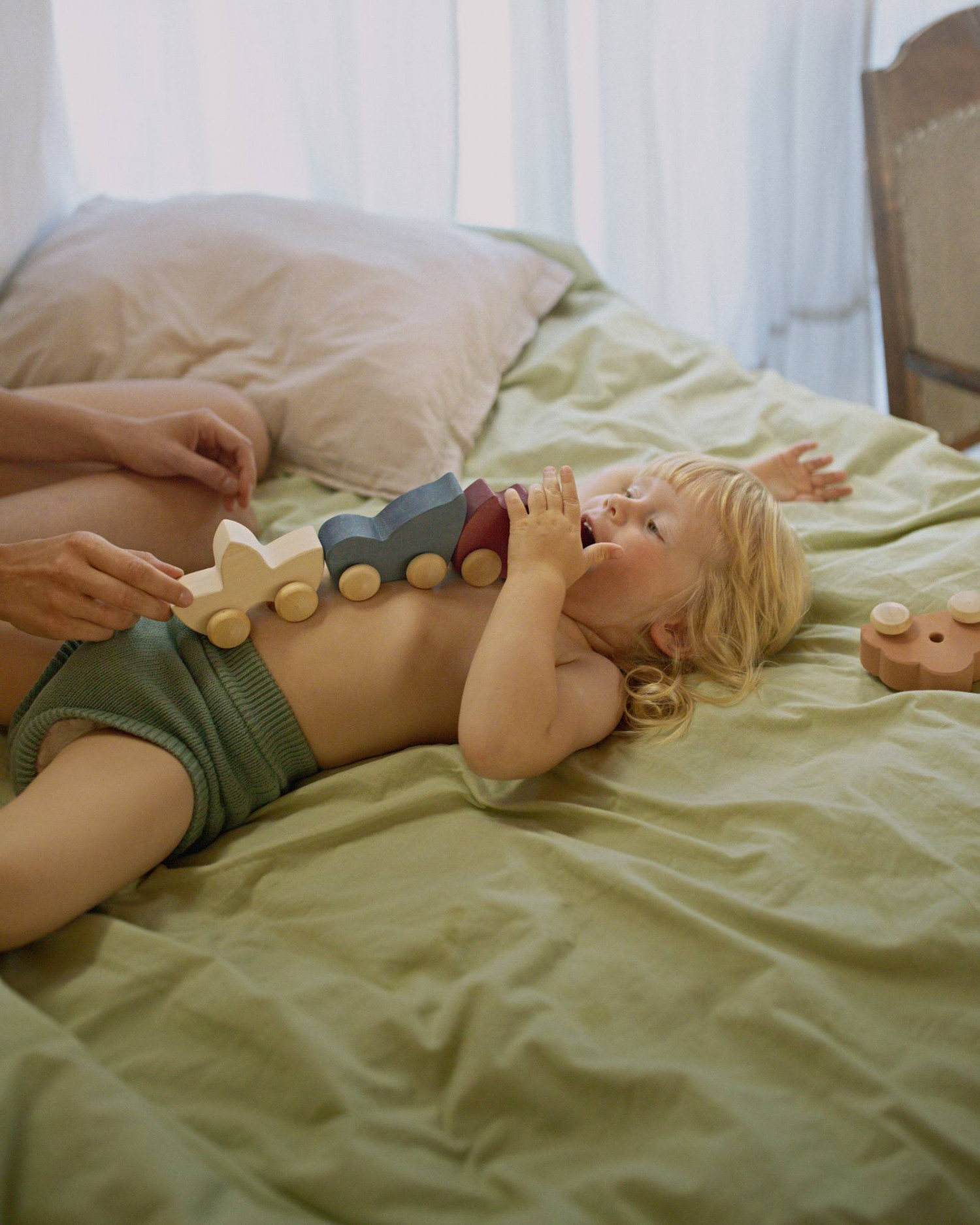 Rolling toys
Butterfly Wing Vehicle
Butterfly Wing Vehicle
€15.00
A butterfly is like time – you can enjoy it only in the moment, you cannot catch and stop it. The Butterfly Wing car is designed for a calm and beautiful childhood, for the "here and now" in which our children live.

The Butterfly Wing car fits comfortably in your hand, it is not heavy and stable. Let the car roll down the slide from the books. Or roll it on your child's shoulders and back, making a relaxing massage at the end of a day. Stay together, feel that very moment – it won't be repeated, but that's the beauty of it.

11775₸
Product
details
Solid wood
Water-based eco-friendly paint
Our toys are made of natural, carefully sun-dried linden wood and coated with safe paints without the use of lacquer. Thus, they retain the natural, velvety texture of the wood.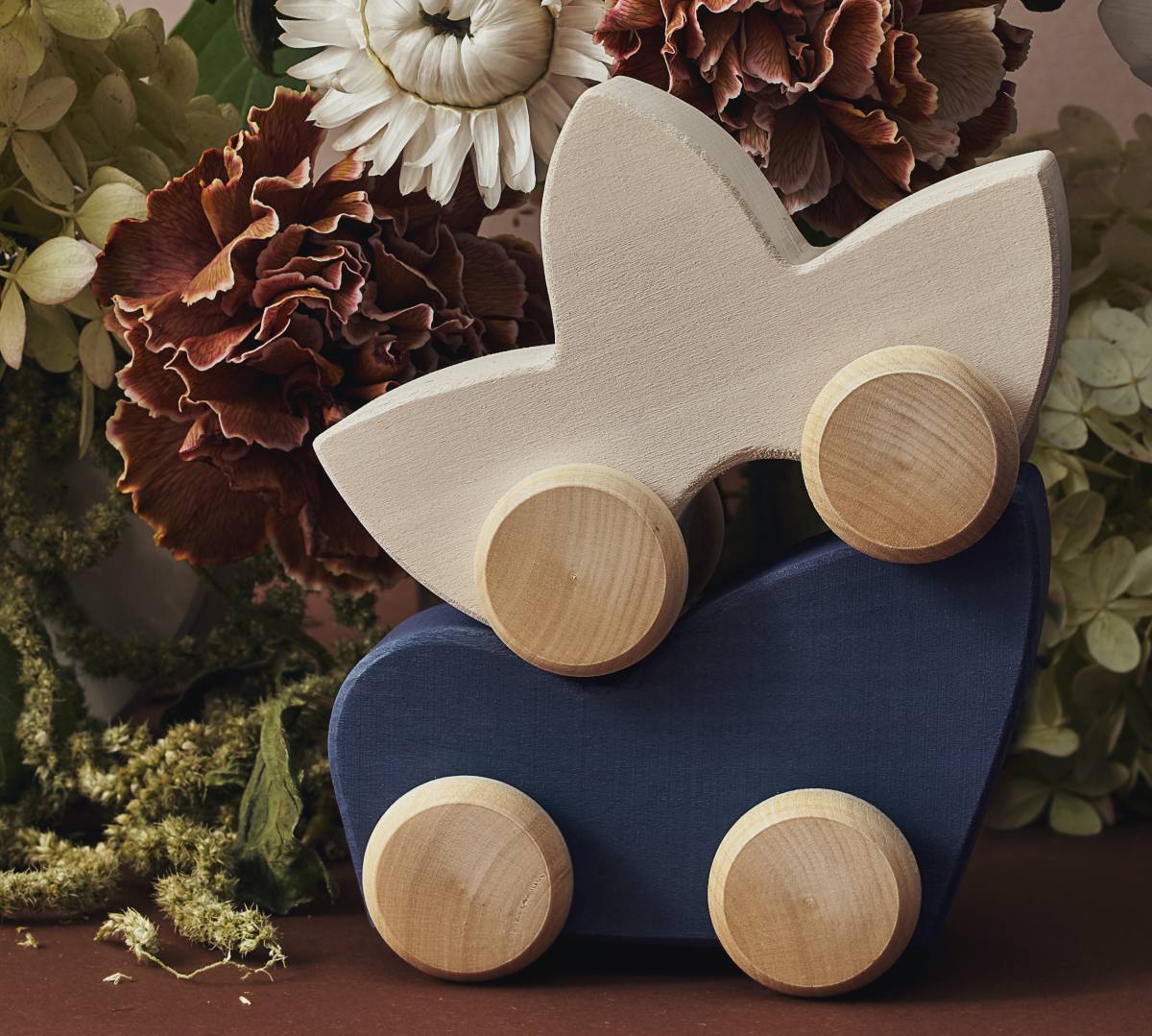 How to use?
- Build a track of books and cubes and drive a car on it
- Make a cozy garage out of a rolled-up blanket or an empty box
- Roll the car around the room, keeping it on the surface
- Make a long-distance ride, for example, to the kitchen for cookies