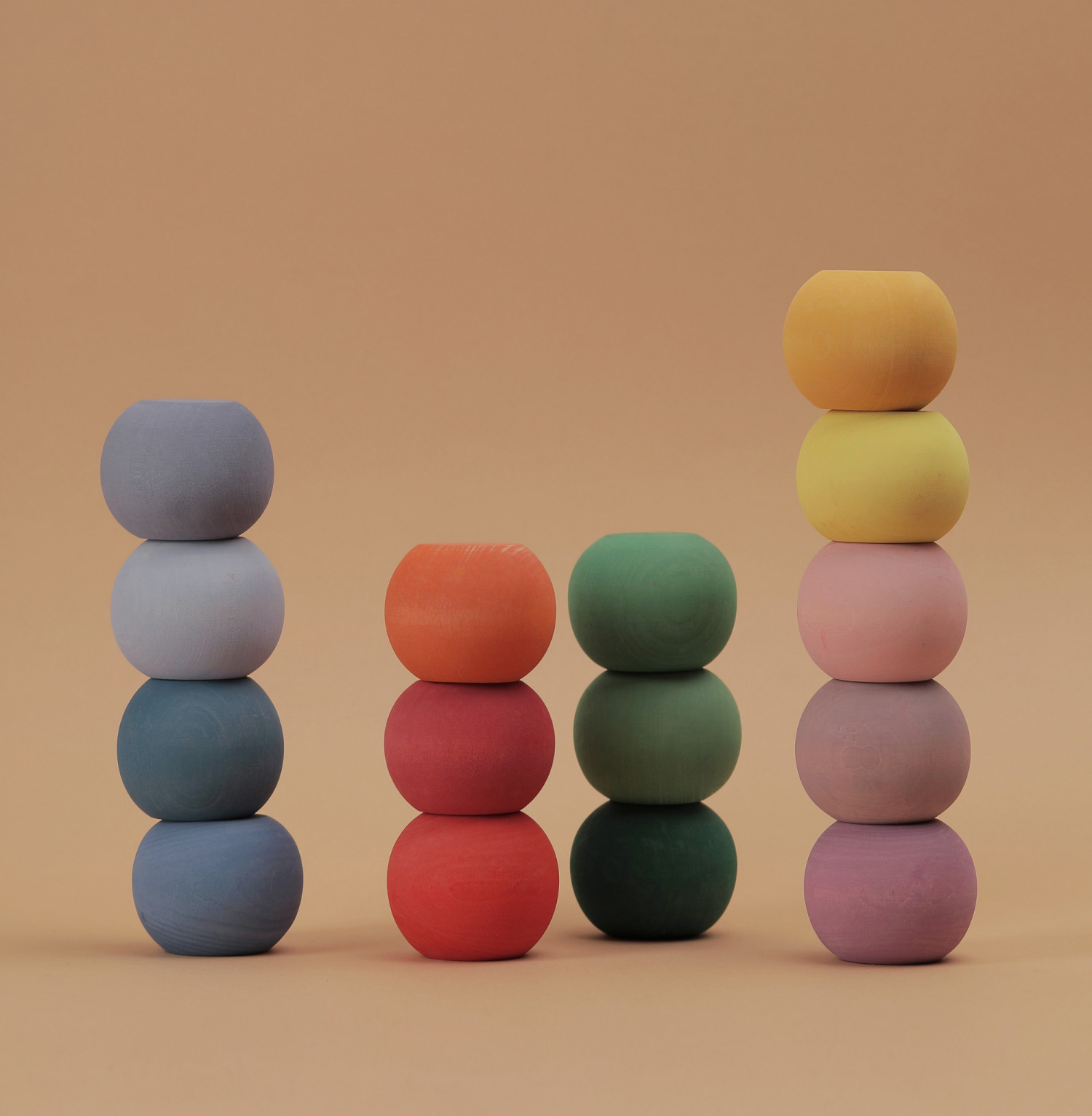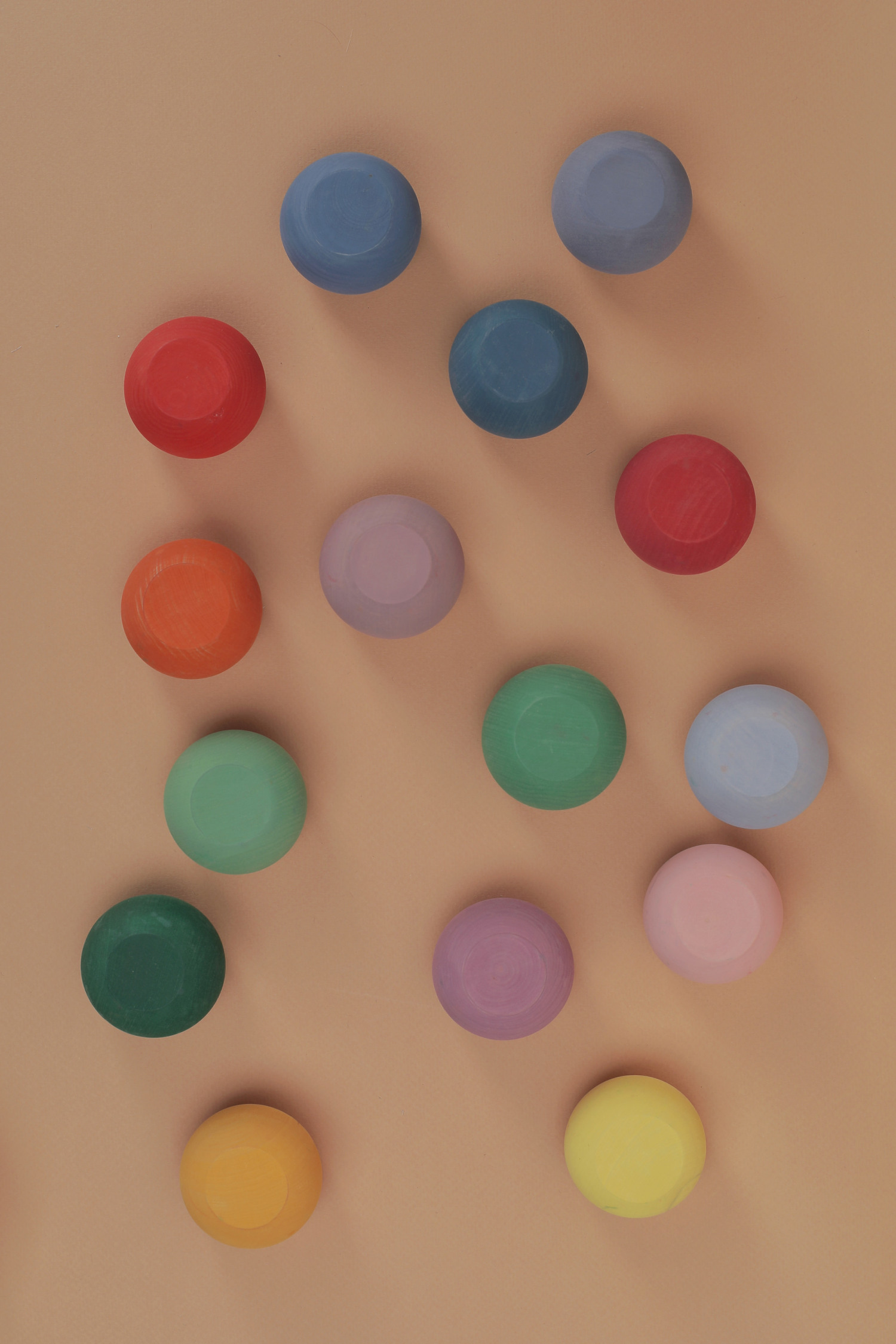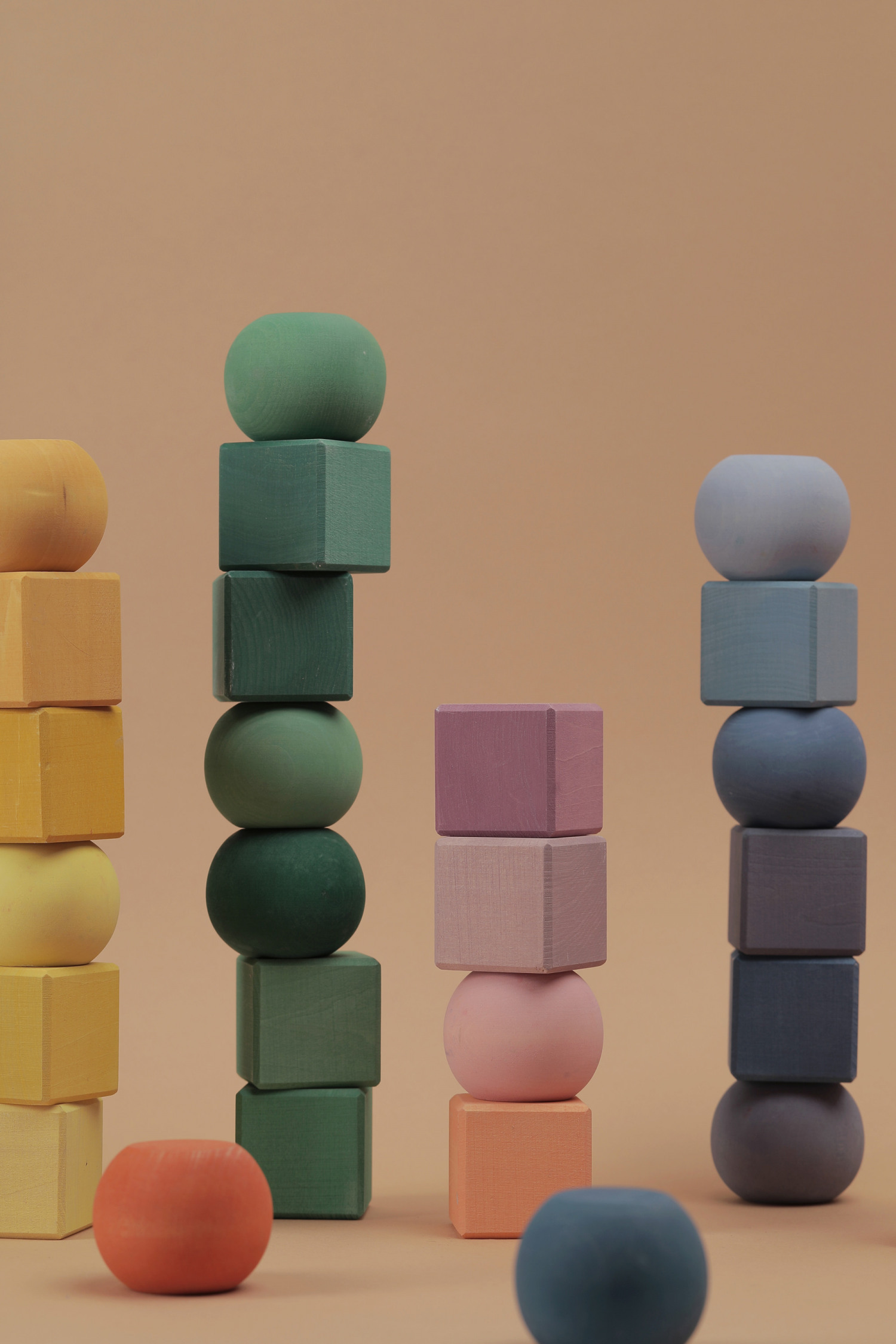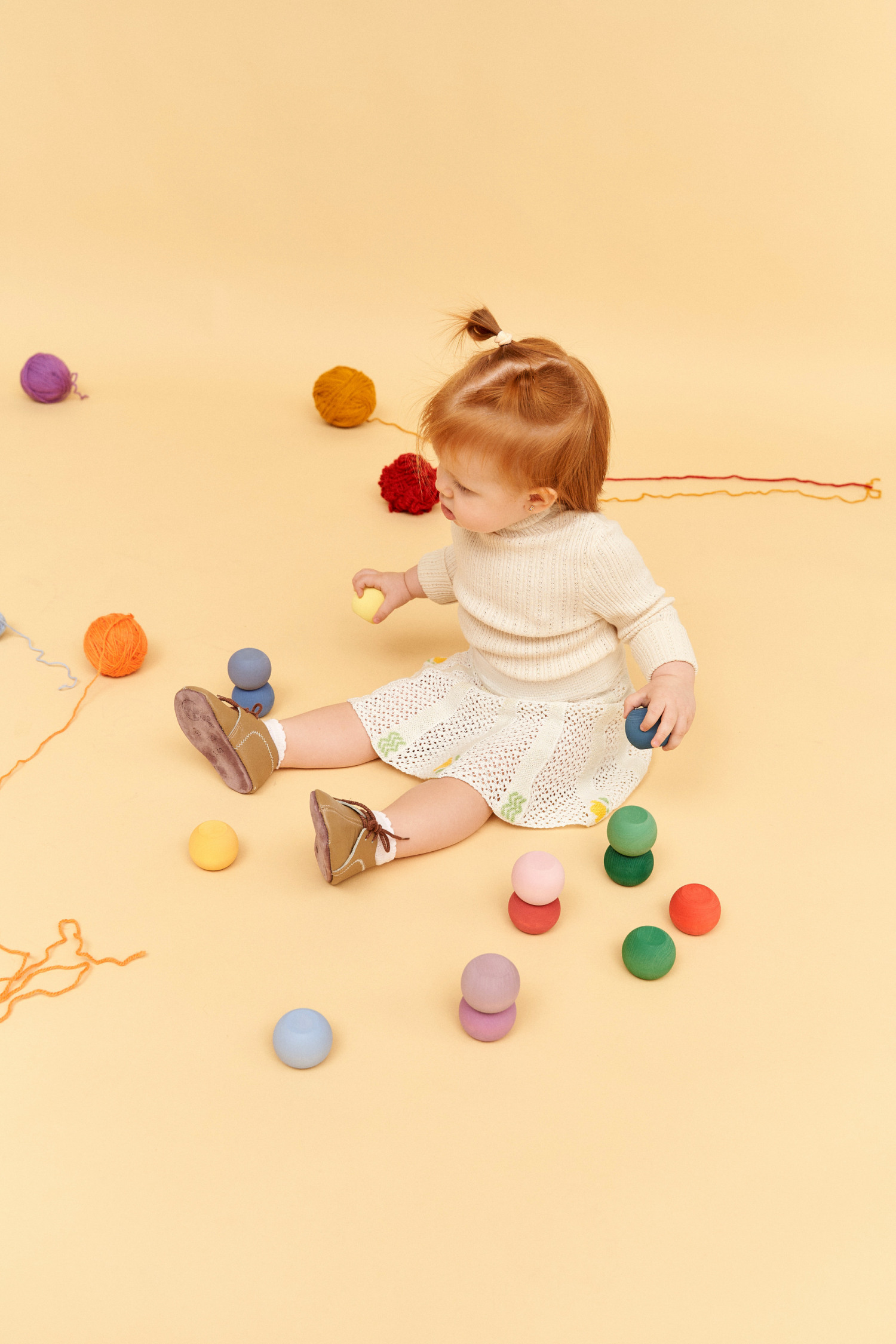 Rainbow Rounds
Rainbow Rounds combine children's love for everything round and interest in building with cubes. Rounds can ride like vehicles, but thanks to the cross-sections, they easily assemble into a tower.

Rounds are velvety, large and weighty, they are comfortable and pleasant to hold in children's hands. They envelop with a sense of comfort and set up for a calm game. Try to close your eyes and compare the tactile sensations of cubes and balls.

Together, Rounds are like a palette of watercolors - different, juicy, but not bright.

A simple and versatile toy that goes well with others, such as cubes or circles.Rounds do not limit the imagination, so it is not boring to play with them and you can come up with many games.
Product
details
Rounds are made from solid wood and coated with eco-friendly water-based paint.
These rounds are made of linden in our small local factory in Russia. They are coated with safe paints without the use of lacquer.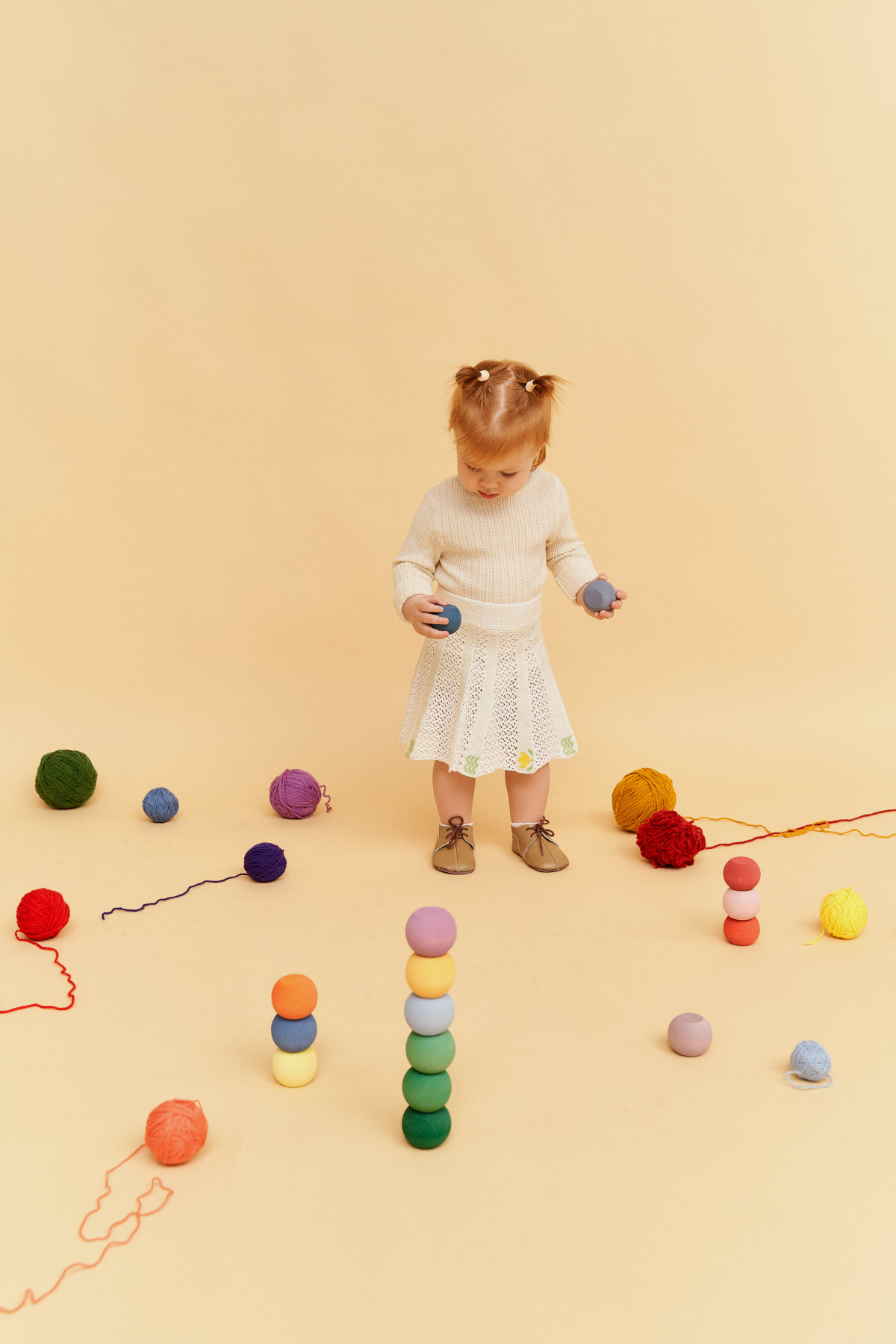 How to use?
Build with Rounds like cubes or combine them in one game, add circles, constructors or arcs.
Surprise the kids with juggling. Parents or older siblings have every chance of becoming supermen.
Imagine that Rounds are food. Blue plum, green apple, pink tomato - it's time to open a grocery store.
Roll Rounds in a straight line and on an incline like racing cars.
Come up with a name for all the colors: strawberry ice cream, evening sky, carrot juice.
Look around for objects of the same colors as the balls.
Reproduce Picasso's "Girl on the Ball". Put a doll or even an older sister on the balloon! You just need to close your eyes. Perspective in action.