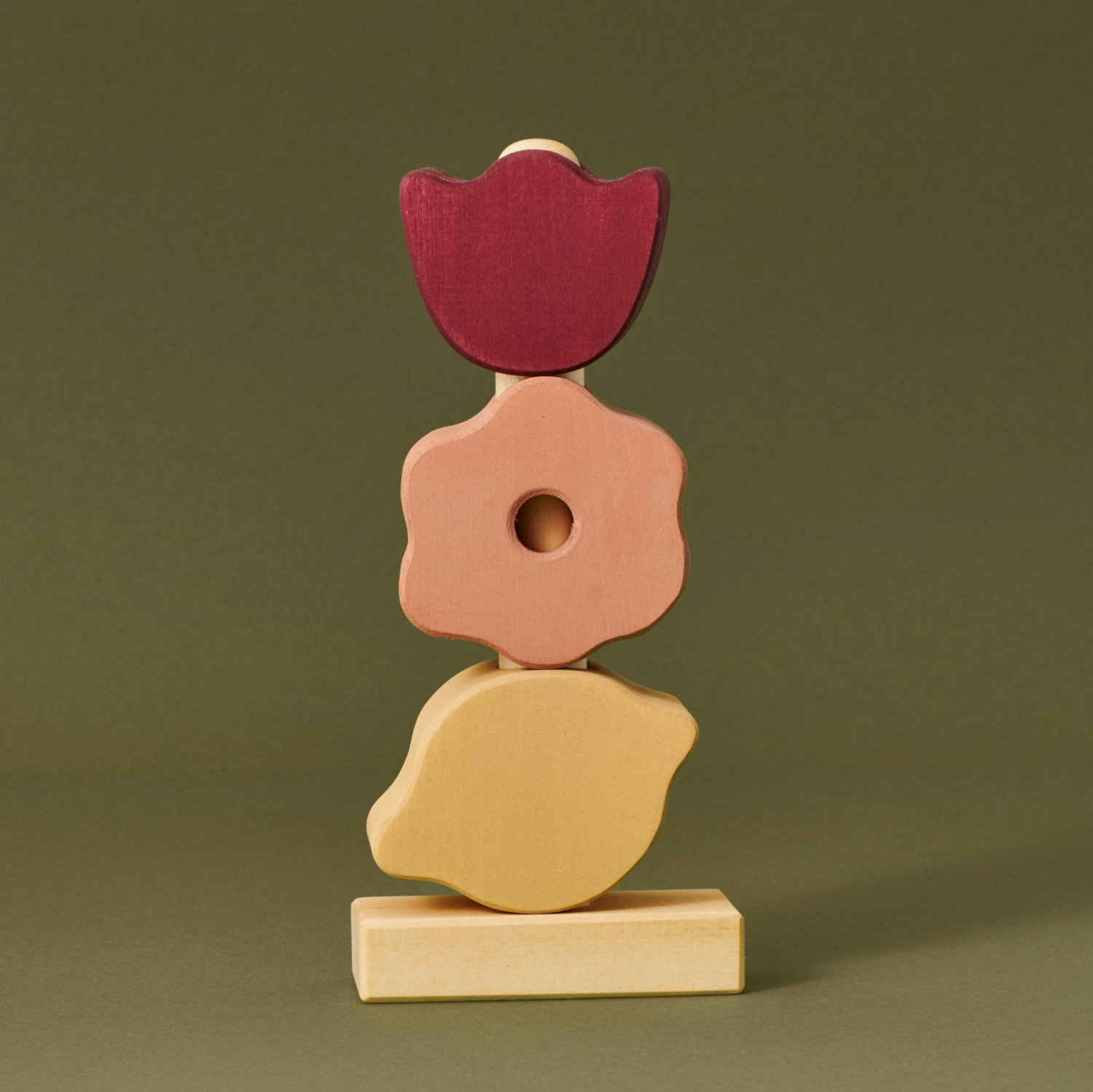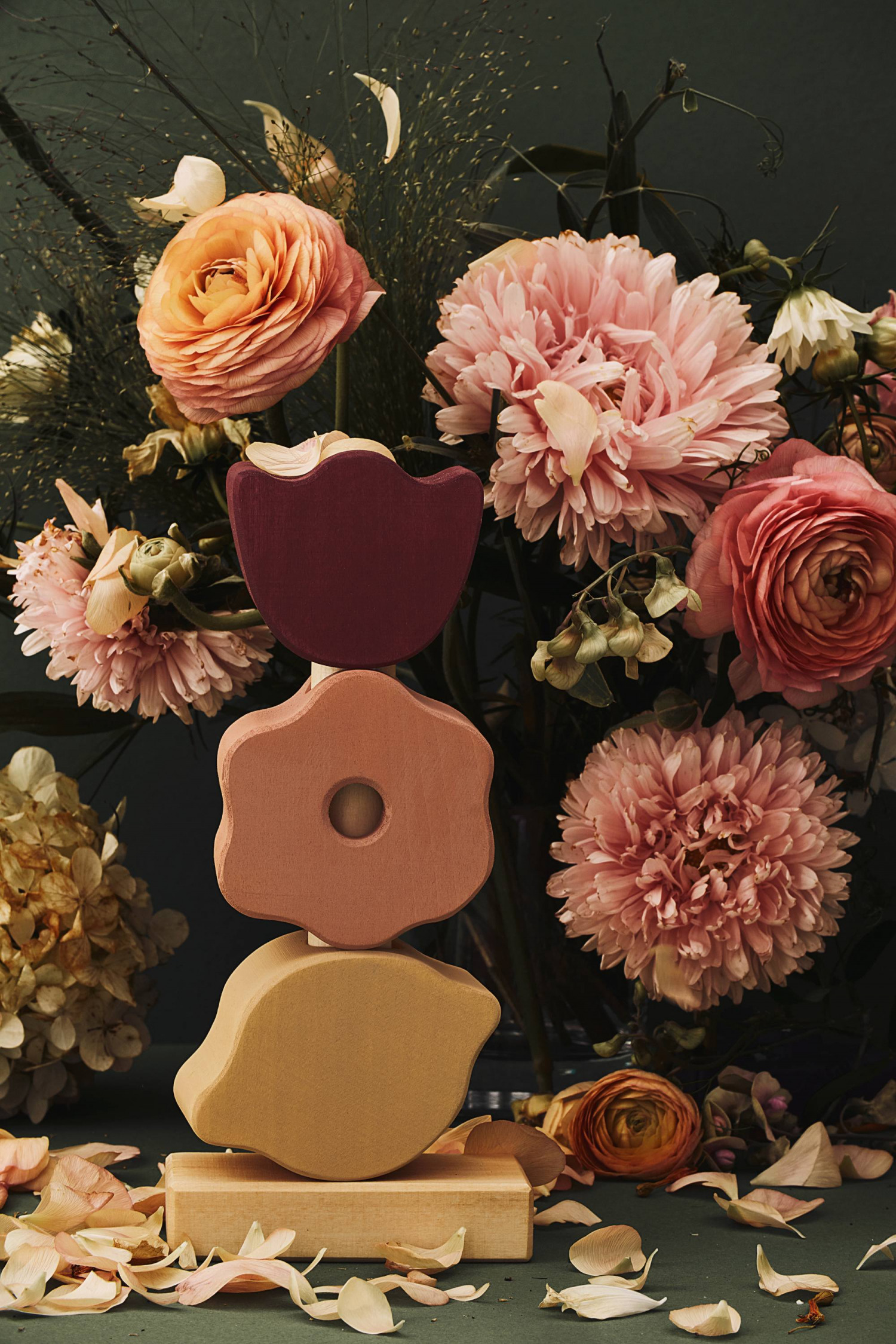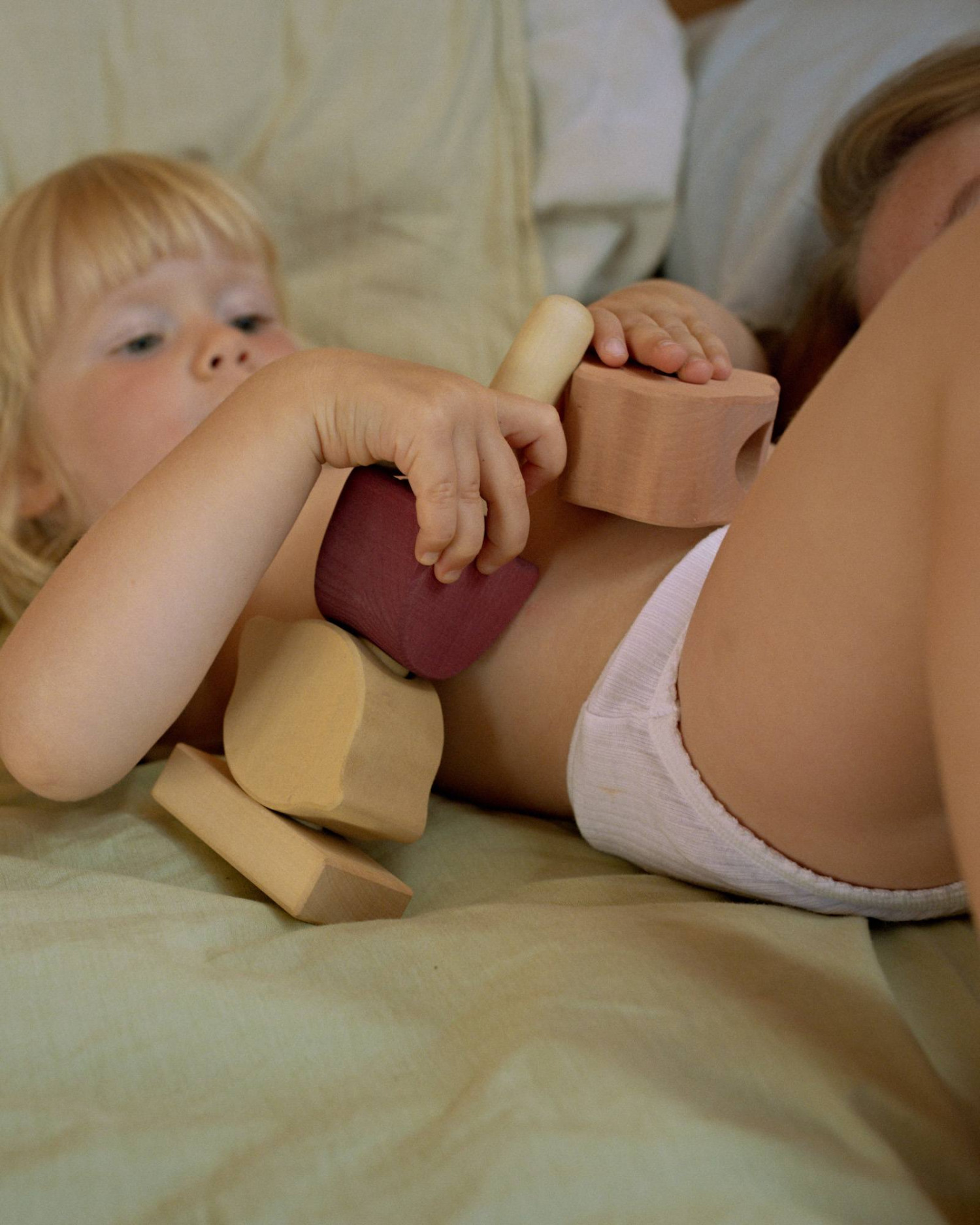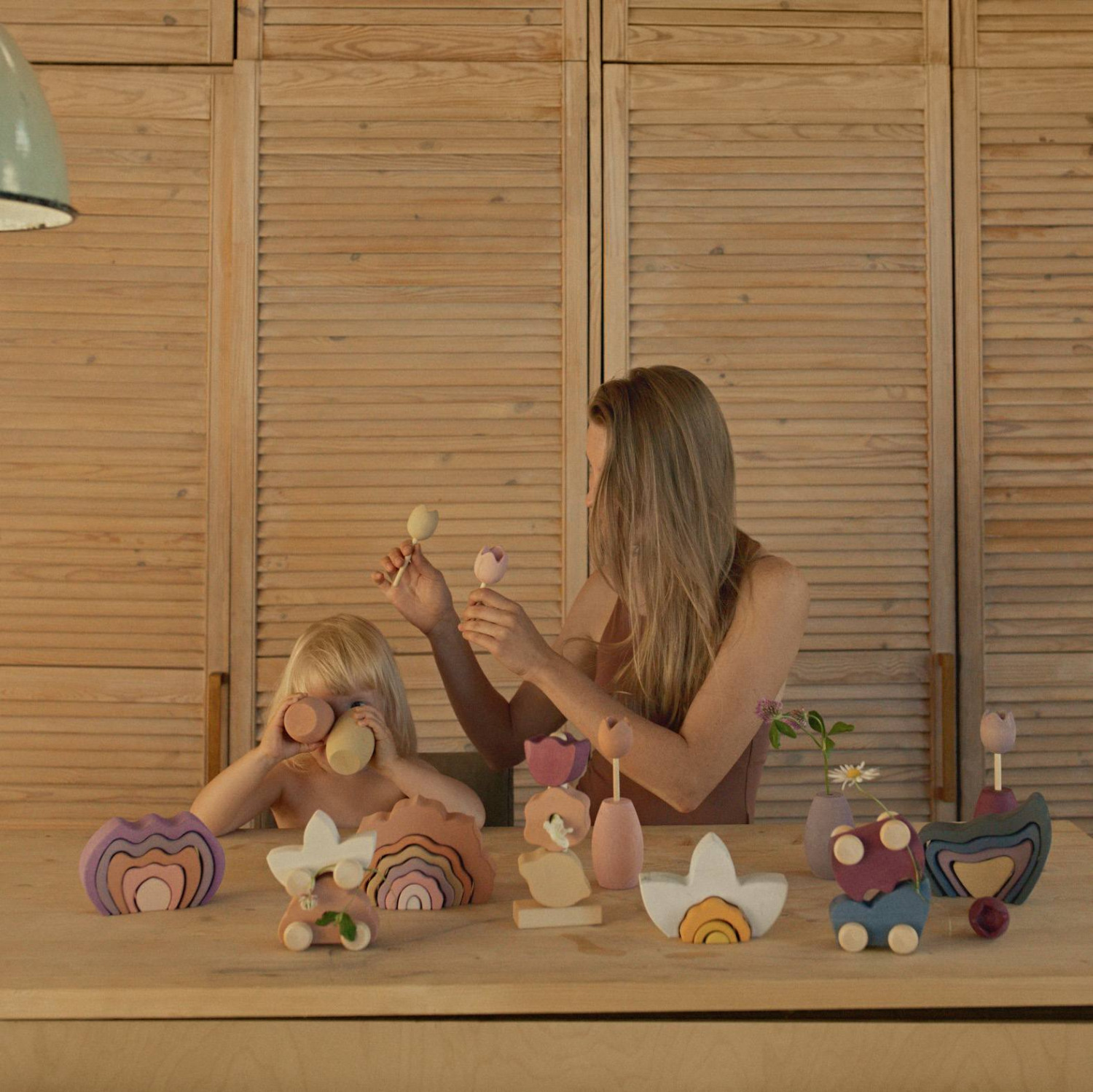 Stacking towers
Flowers Stacking Tower
Flowers Stacking Tower
Wildflower is a symbol of simplicity and beauty. Tulip is a reminder of the Tulip fever times and a lemon is like from Old Dutch masters' paintings. For children it is an unusual stacking tower. For kids' rooms it is a decor.
Product
details
Solid wood
Water-based eco-friendly paint
The toy is carved and painted by hand in a small family workshop in Russia.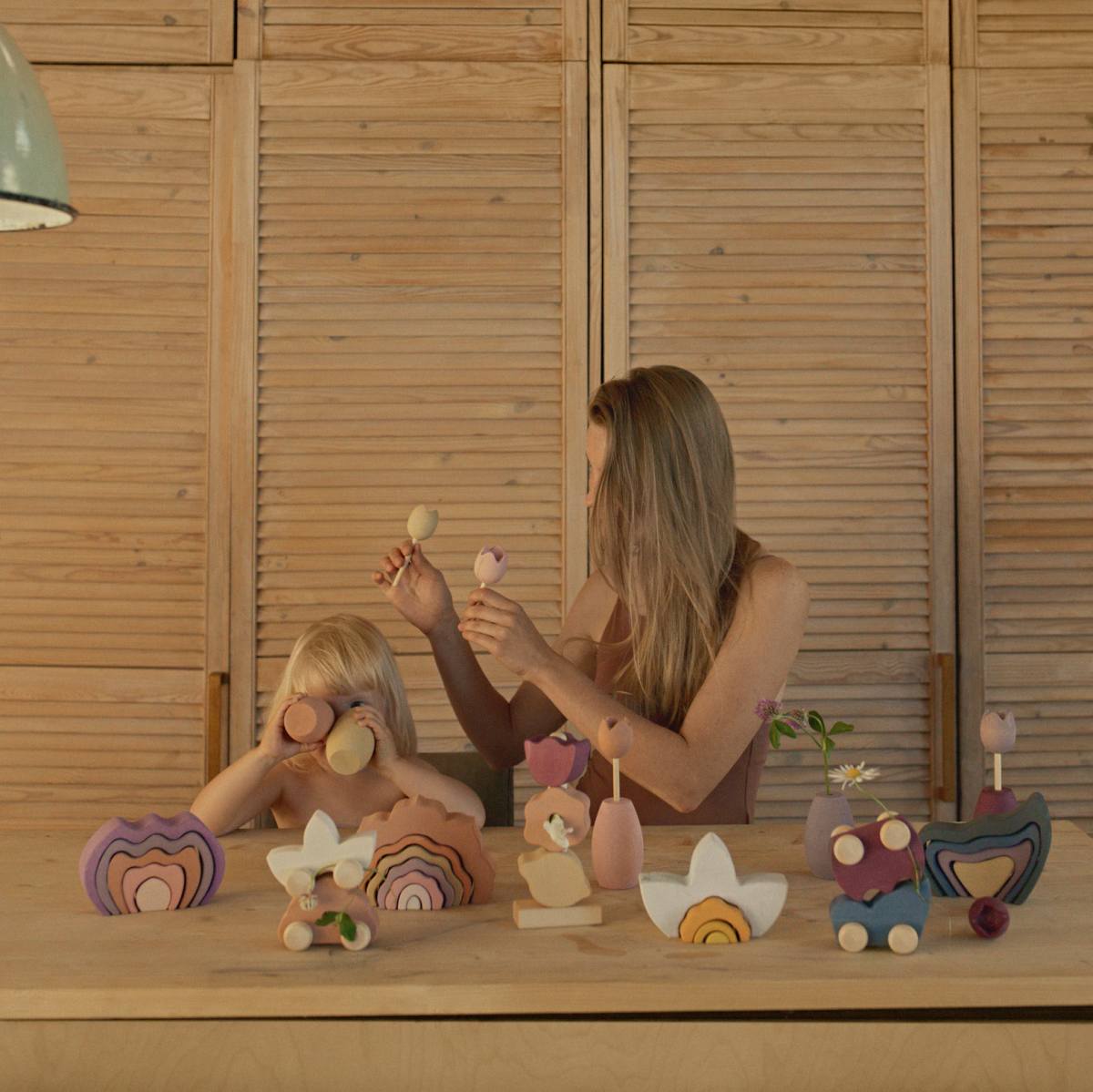 How to use?
- Build anything you like with the details
- Outline each shape with a pencil on a paper and color them
- Build anything you like, then draw it or make from clay
- While playing, discuss that flowers need water, light and air for life, as much as people need care, love and attention