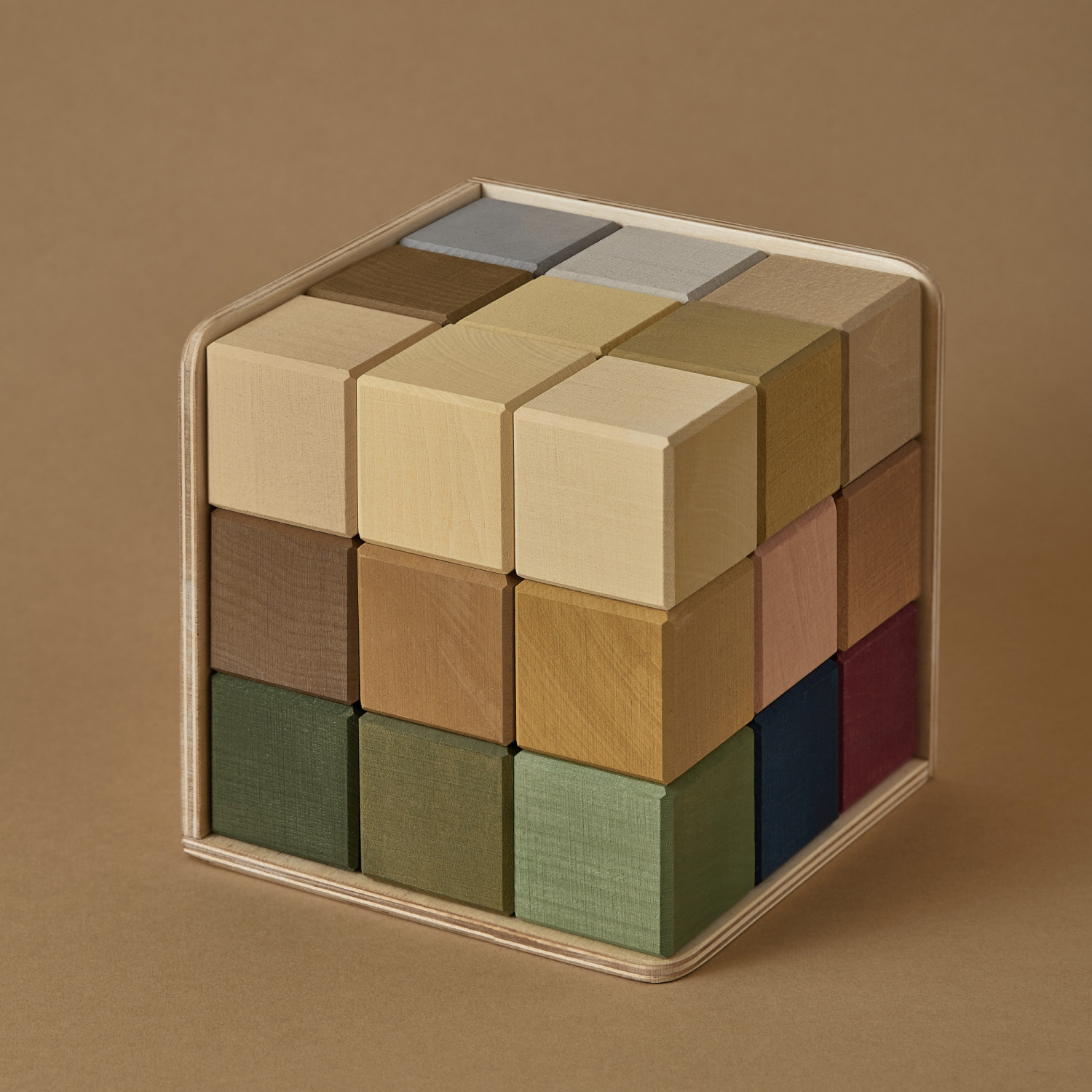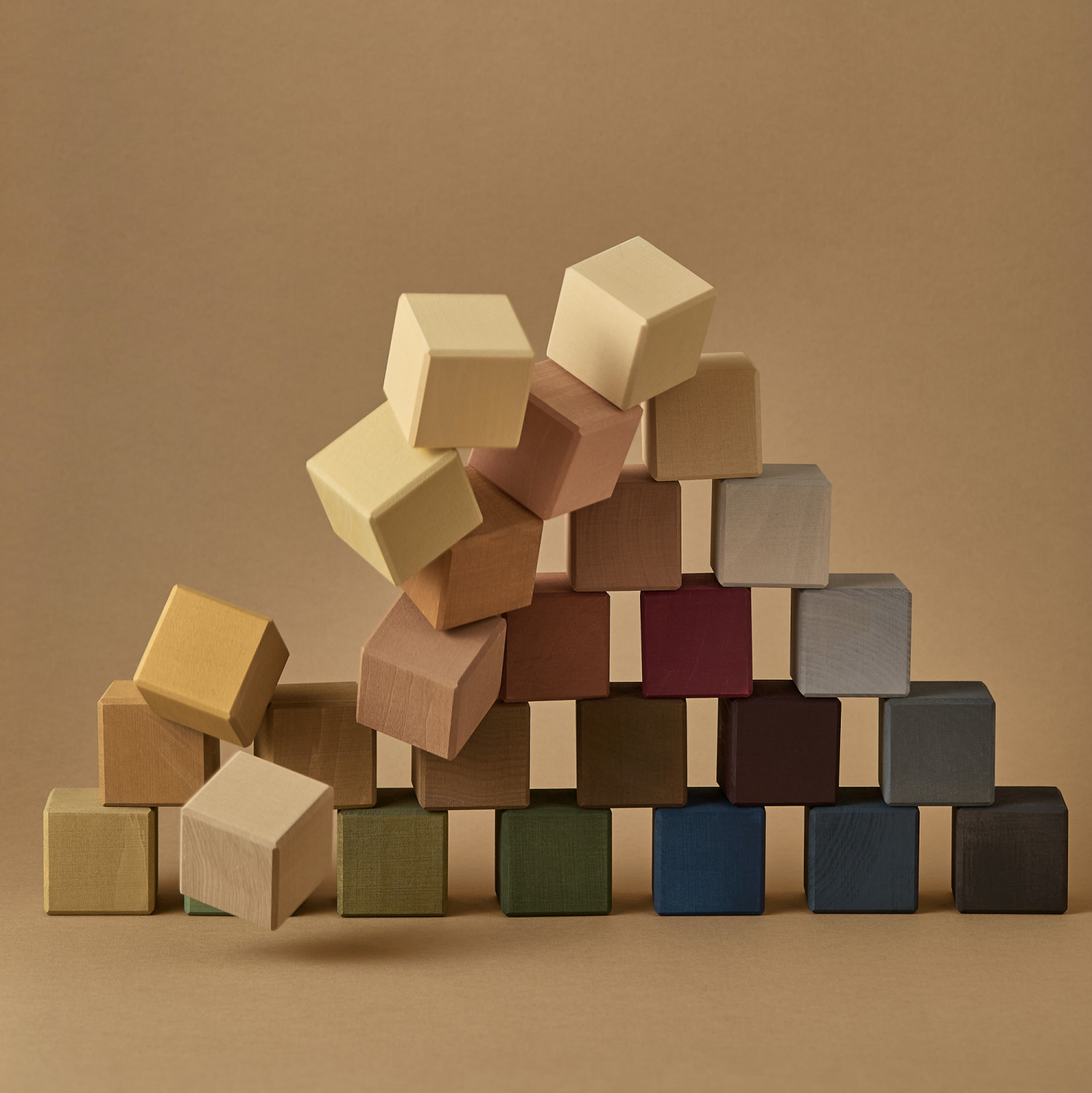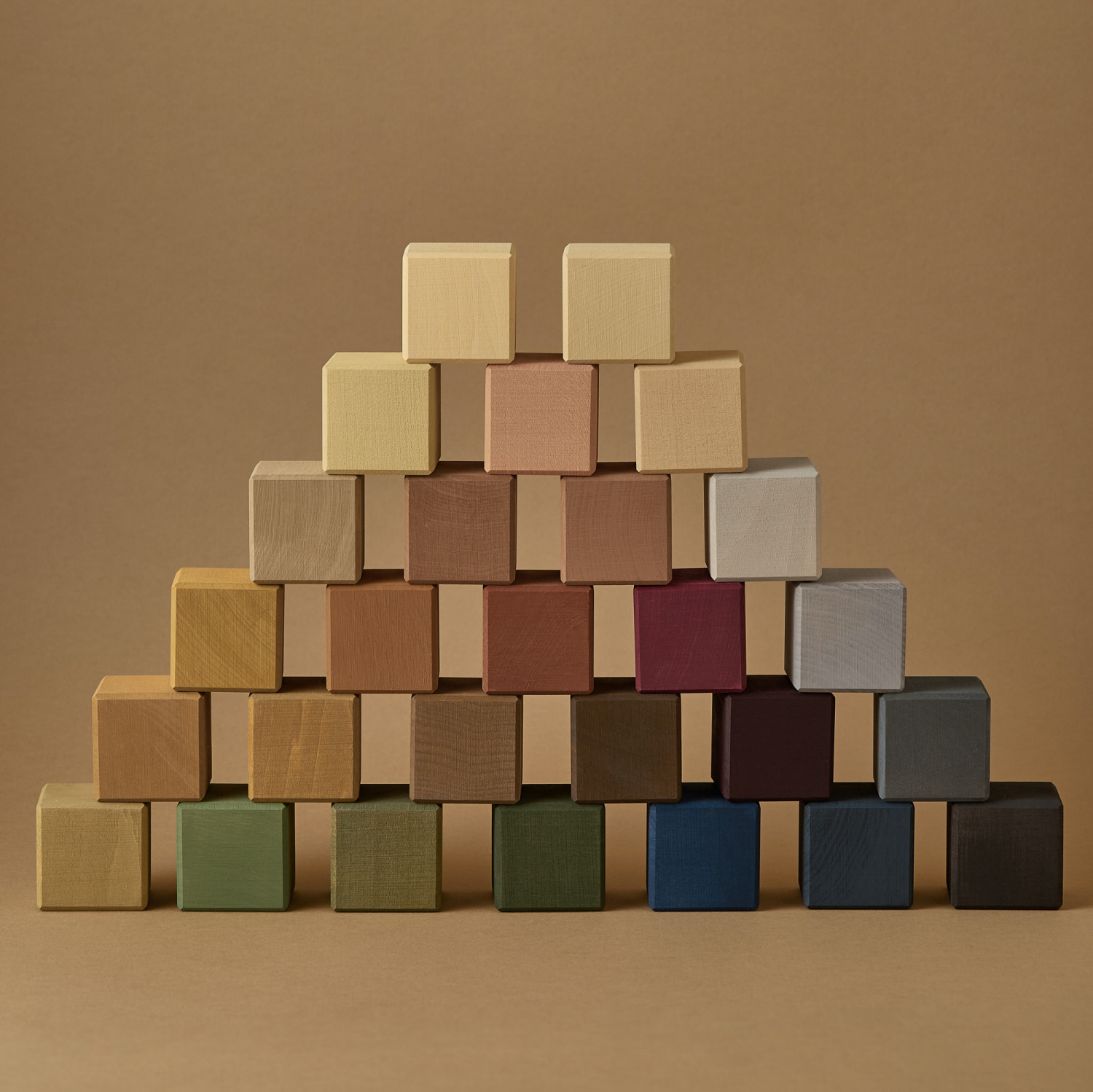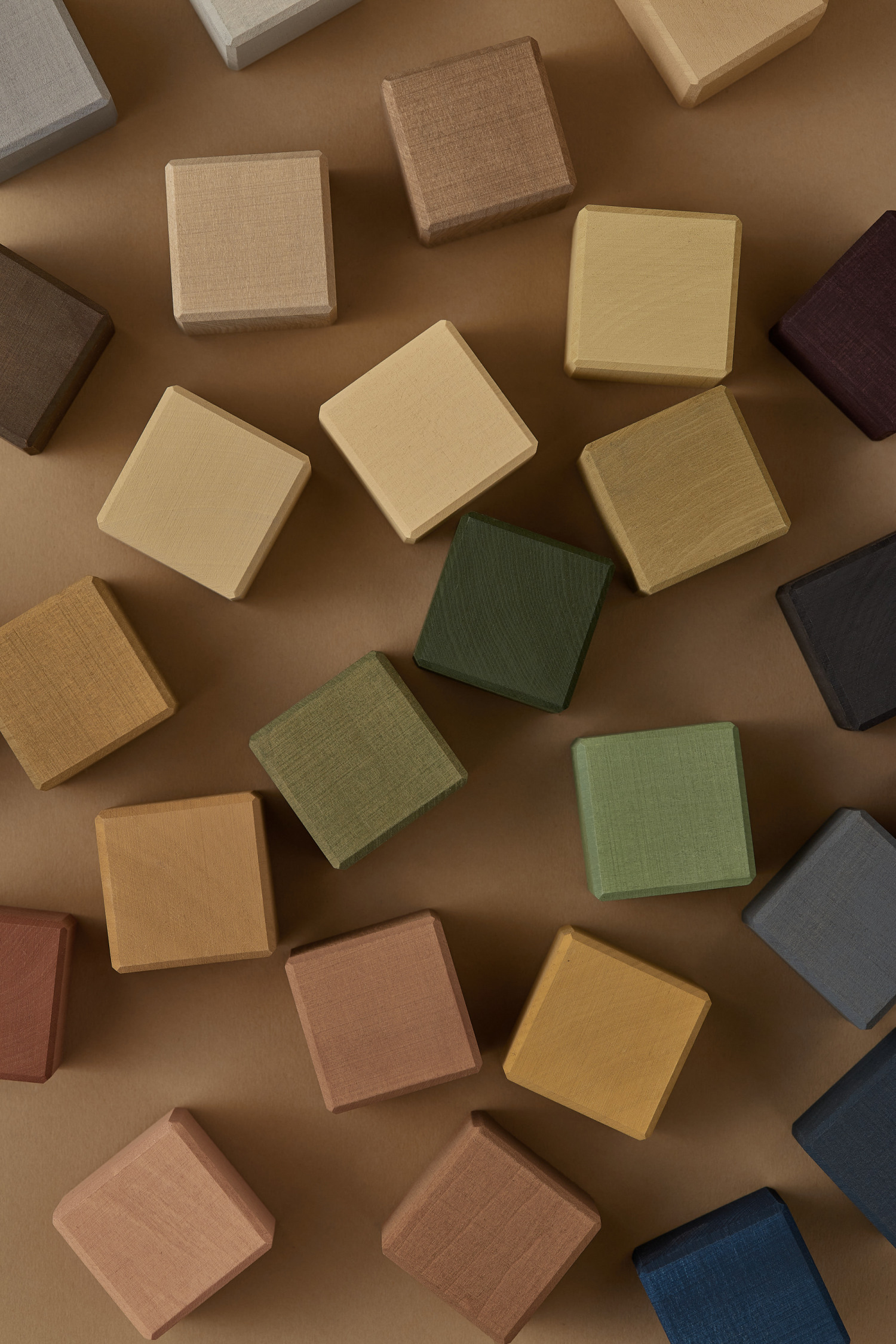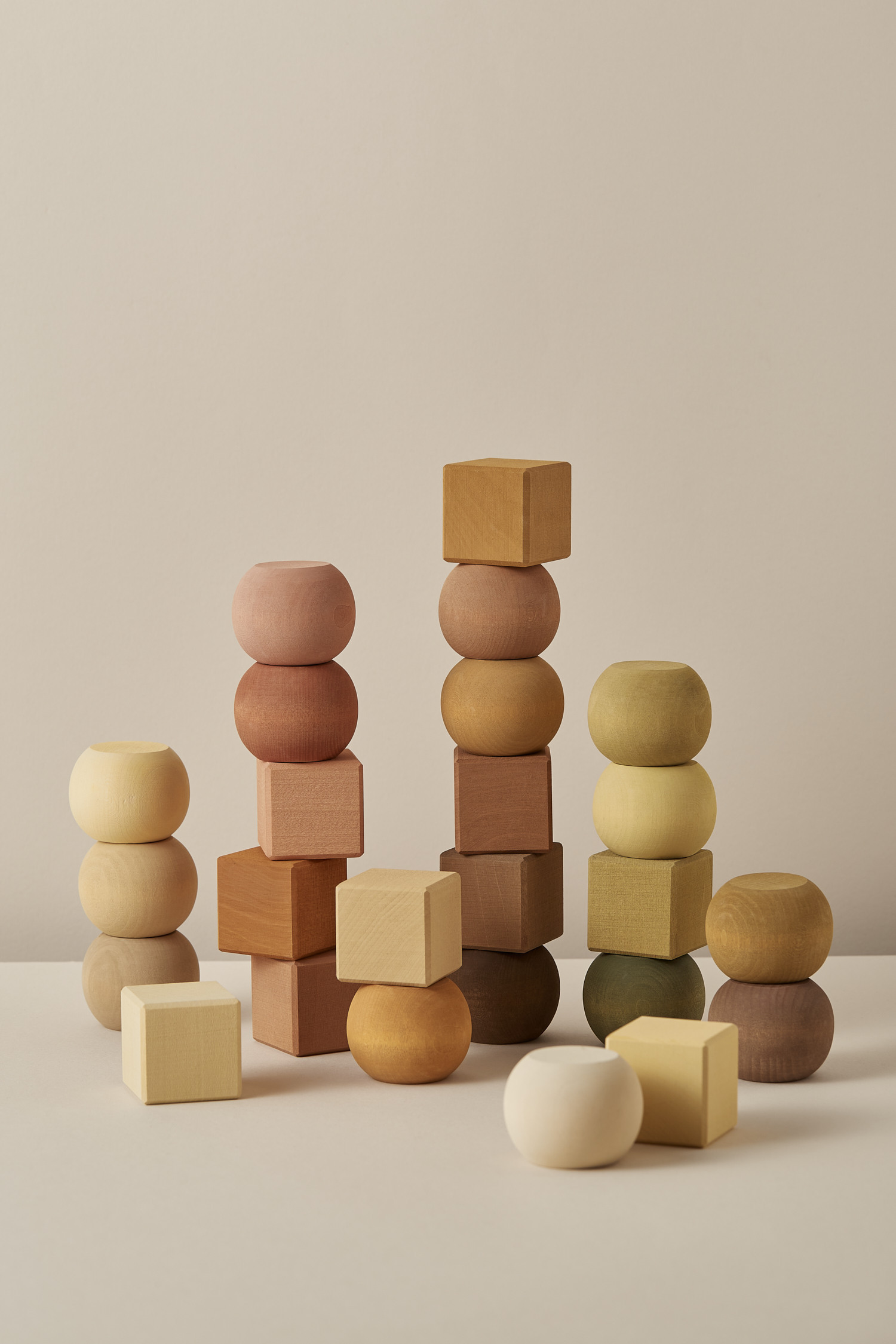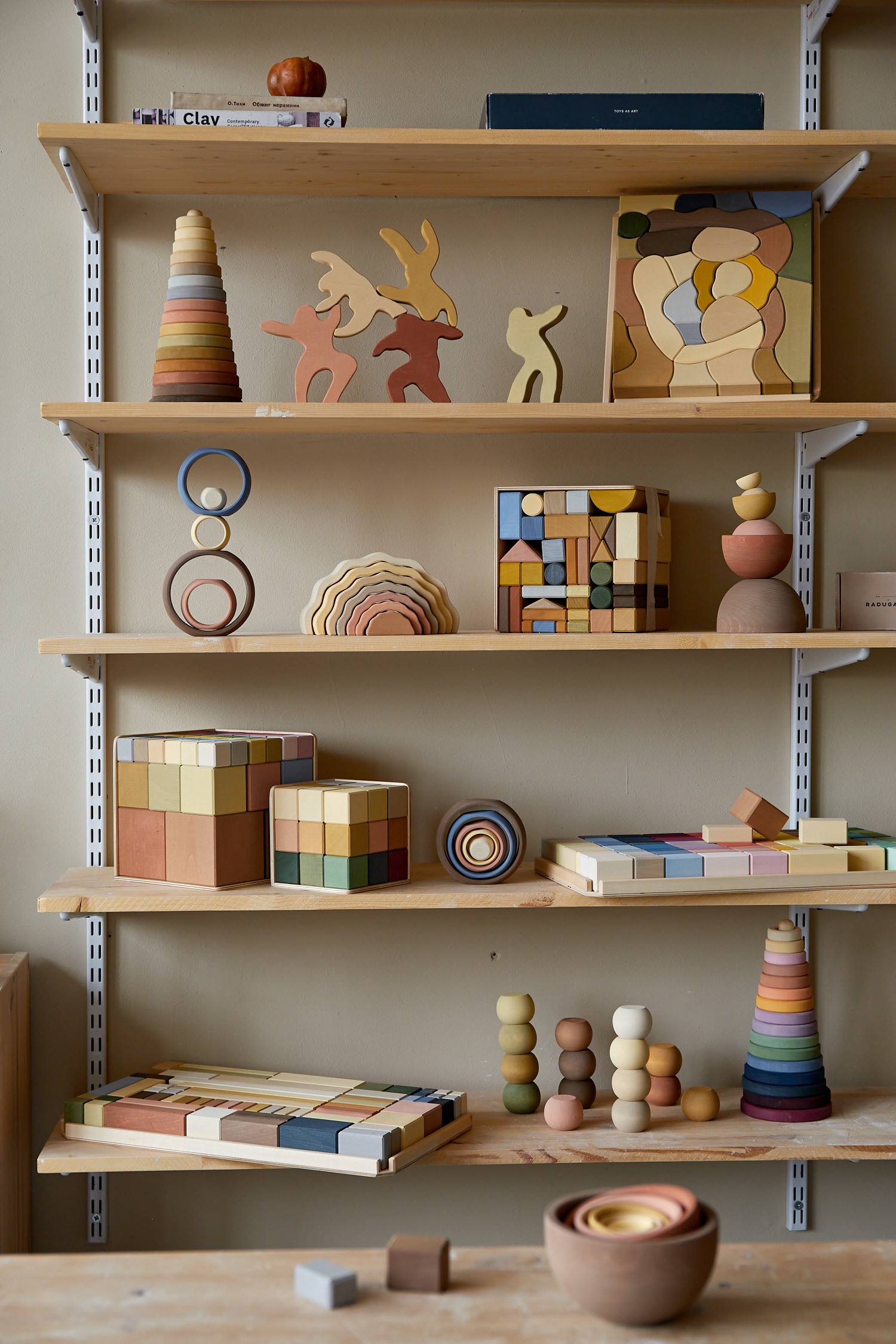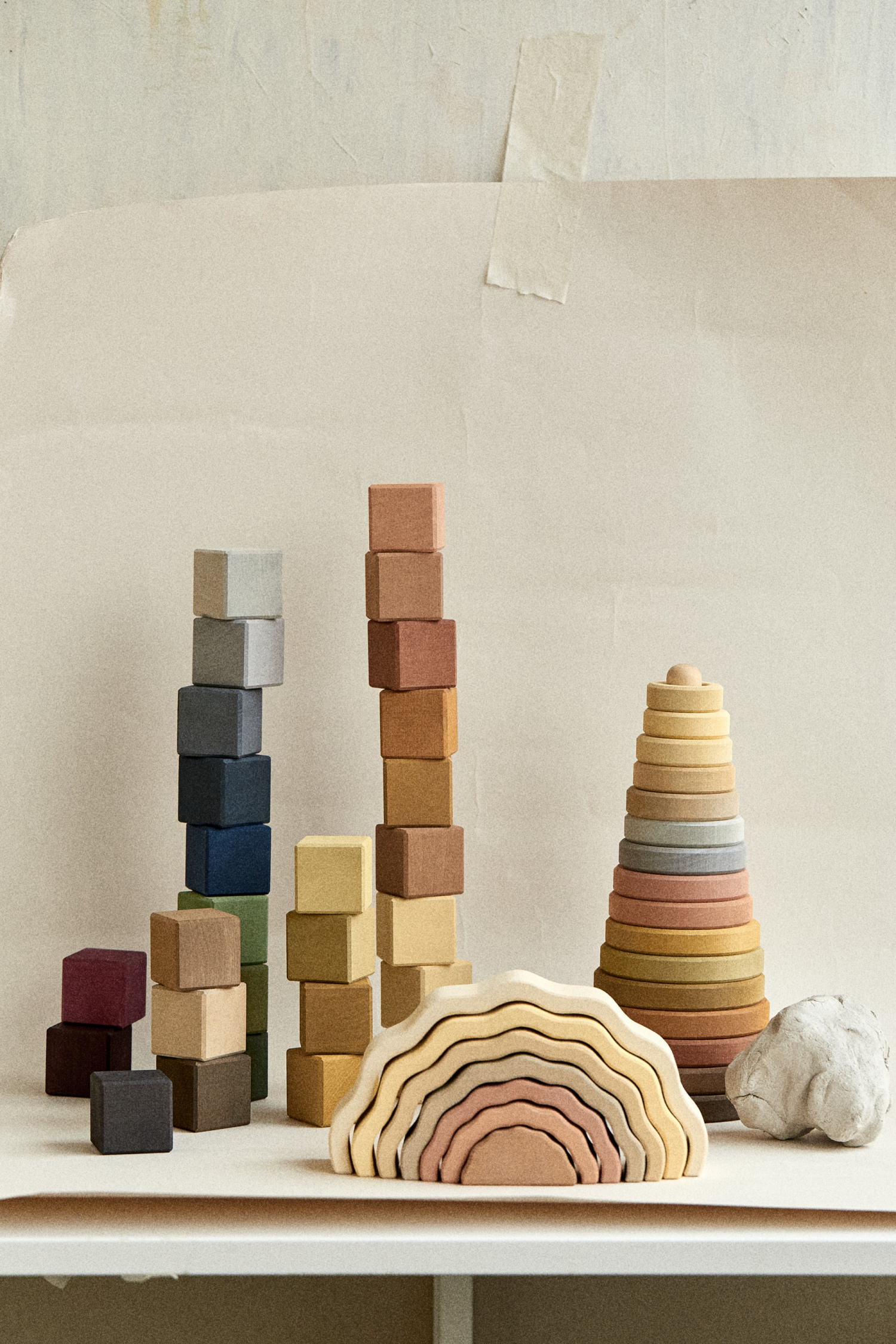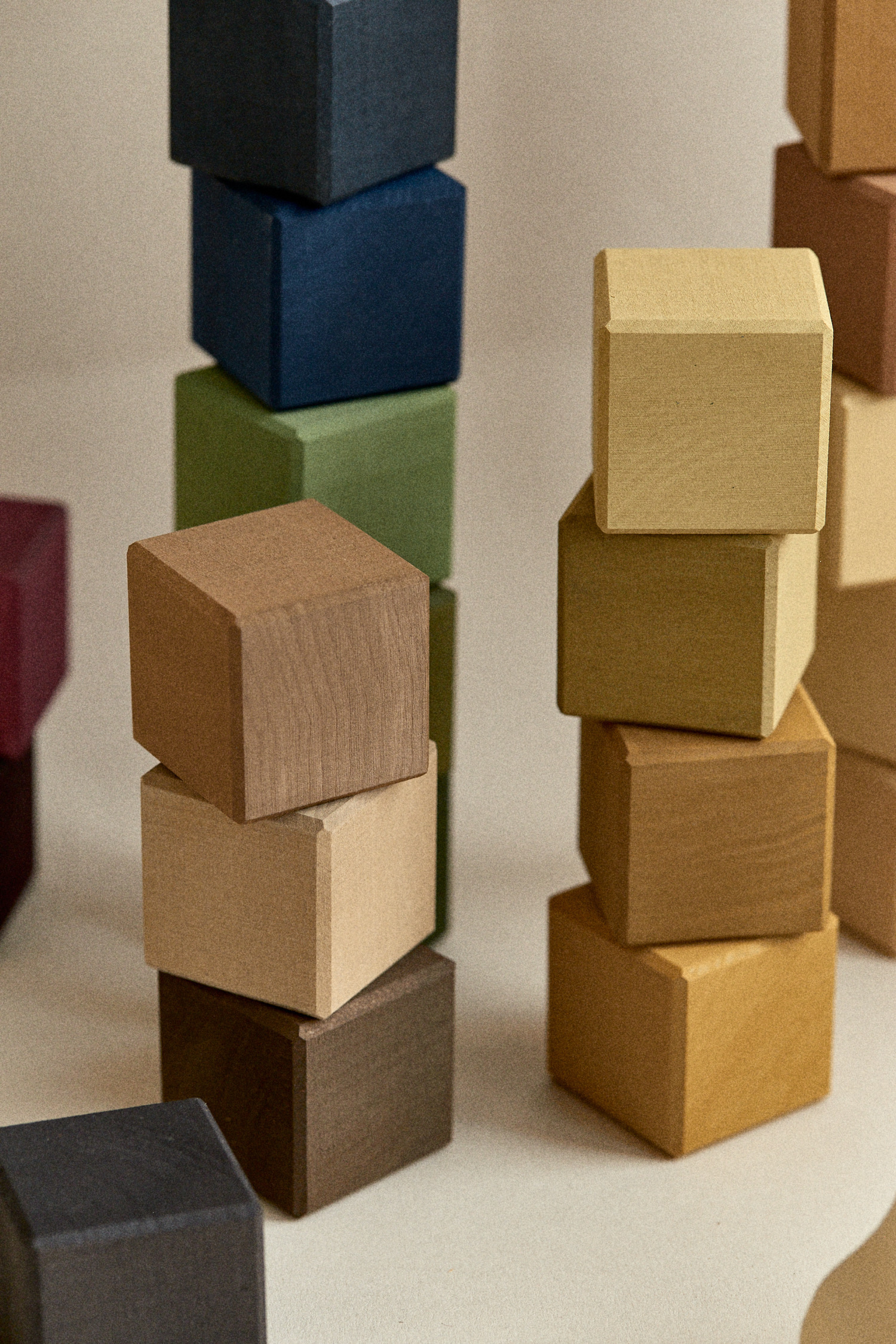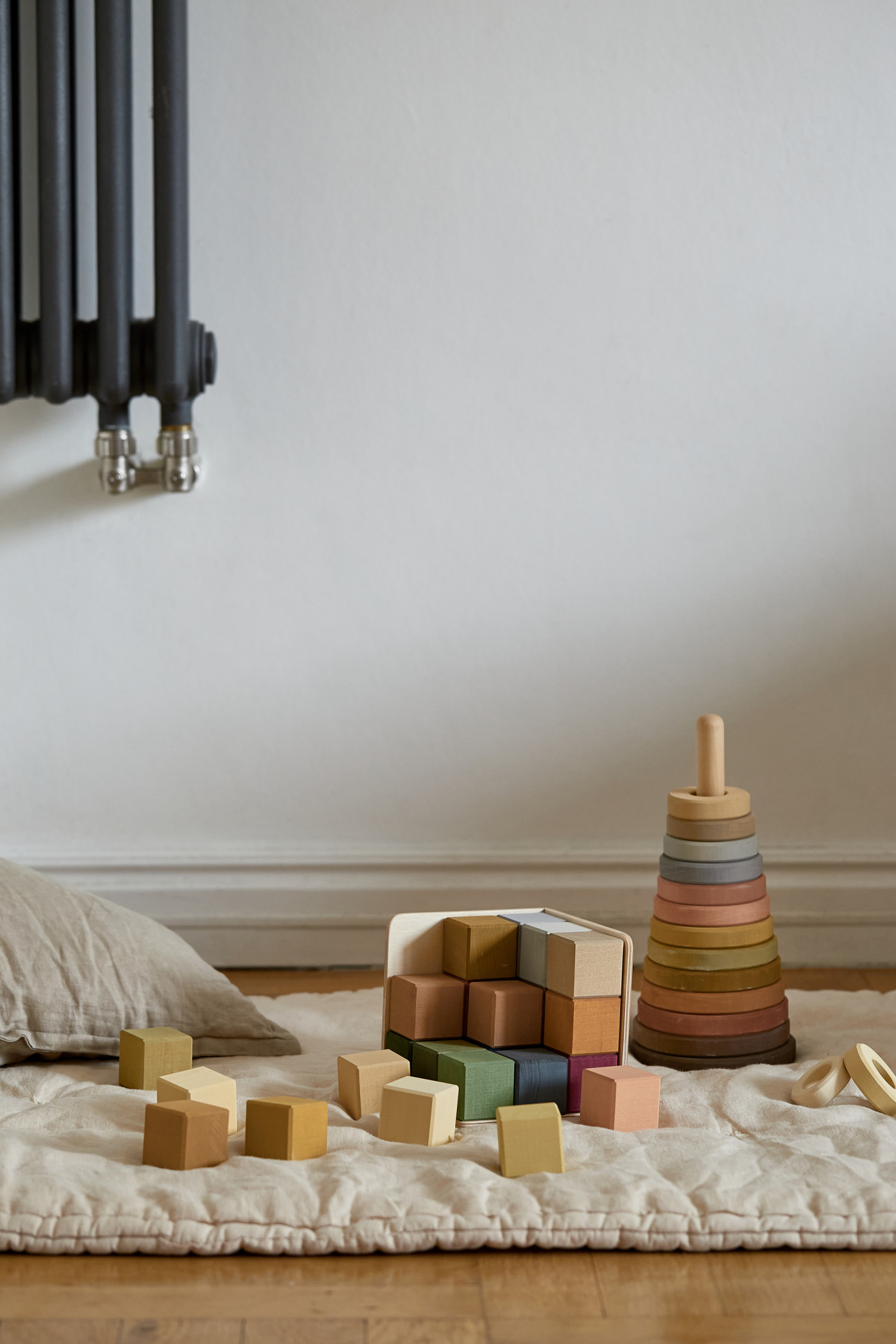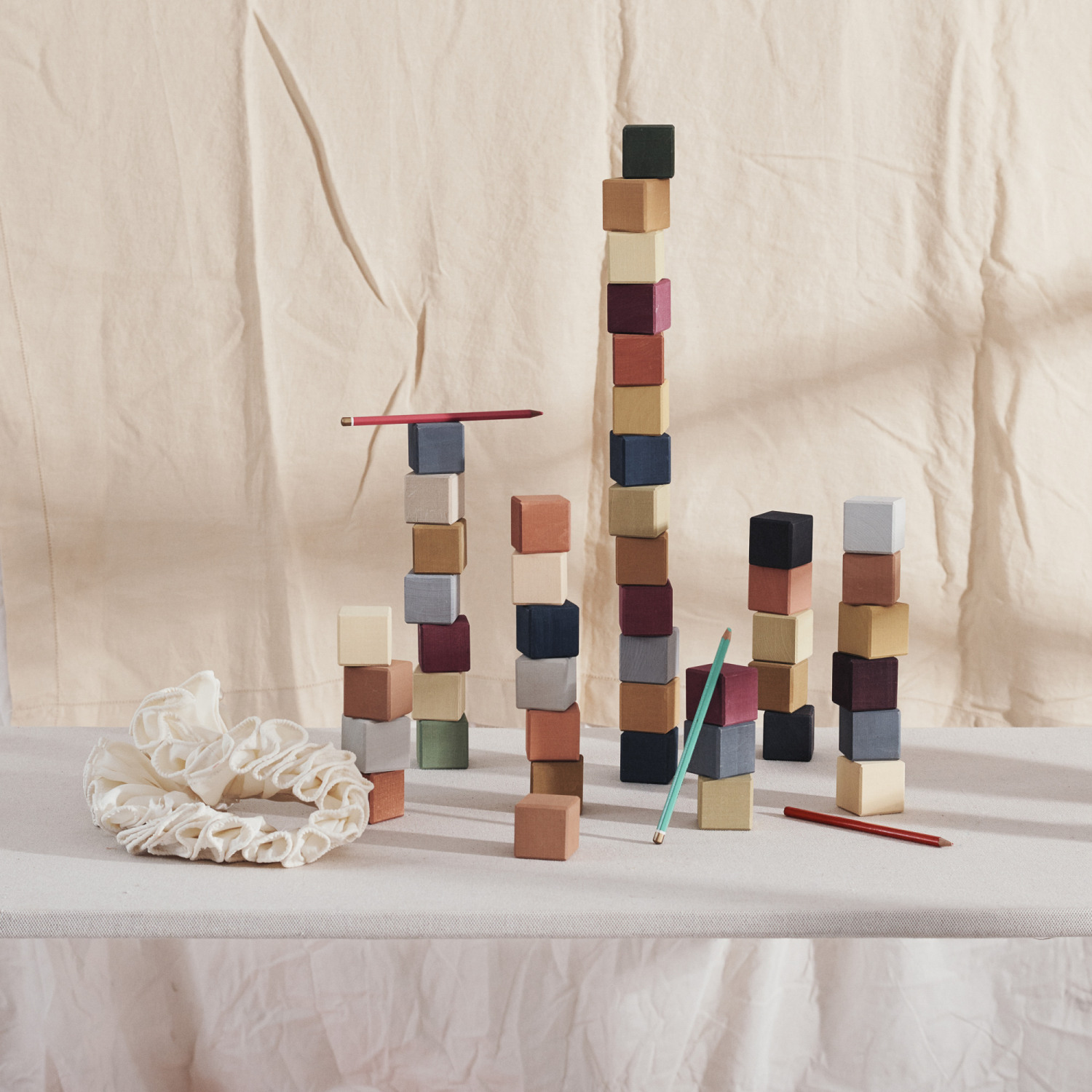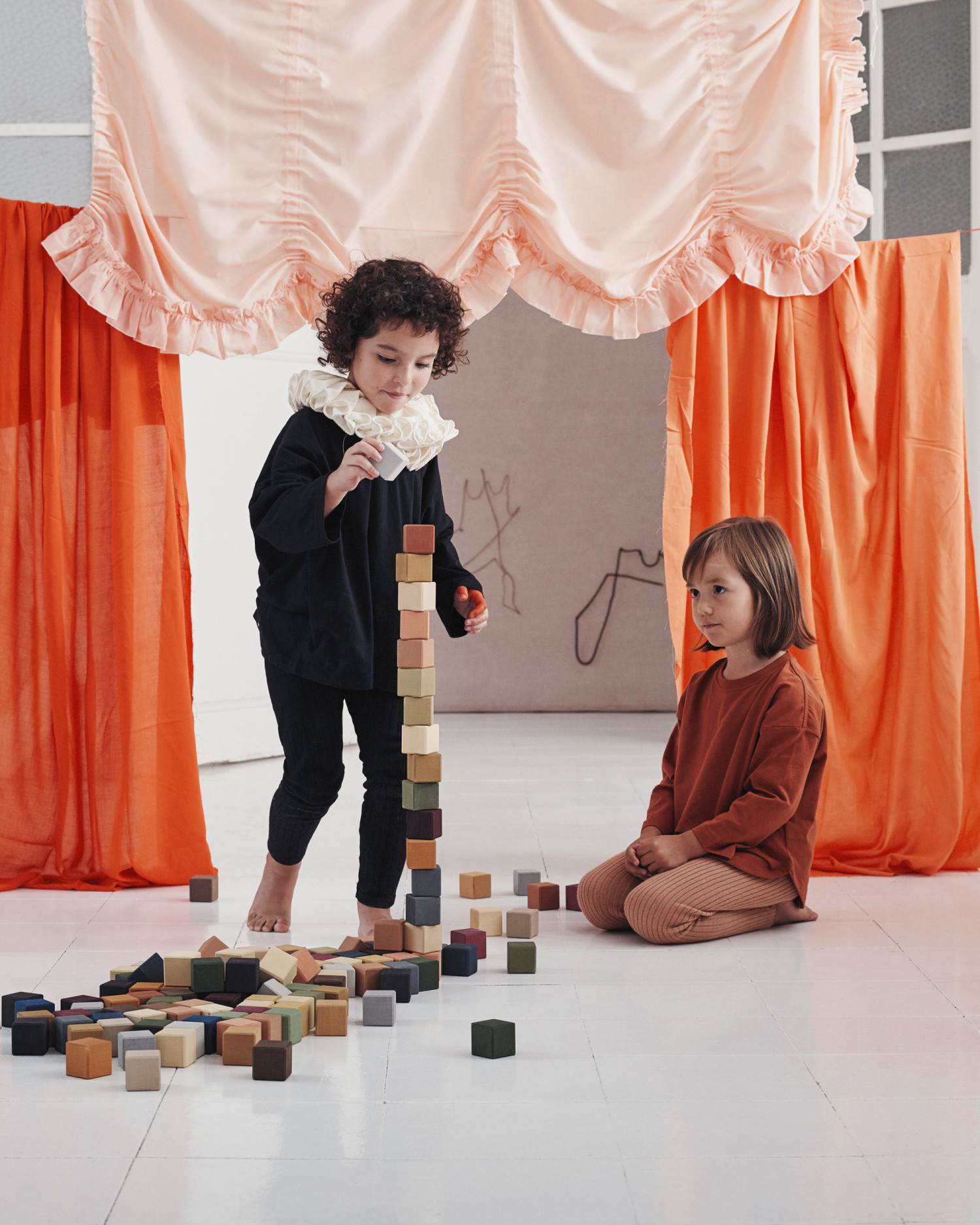 Cubes
Cubes in Cube Natural
Cubes in Cube Natural
A new era of modern cubes. These cubes have it all: they're easy to store, easy to assemble after play, and they look wow in the nursery. They are created to be your most frequently played toy.

27 cubes of each different shade are stacked in a wooden stand. You will want to play with them with your child even when you are tired, because it is not difficult at all.

Wooden cubes in natural colors will add nature if you live in the city, or blend in beautifully with the environment if you live in nature.

The cube shades are divided into 3 levels. The upper level is light like the sky, the middle one is suburban like grass, water, berries, and the lower level is dark like the ground, like the treasures hidden in it.

Made of solid wood so you can play long and boldly and pass on the cubes as a heritage.

Inspired by the Rubik's cube.
Product
details
Solid wood
Water-based eco-friendly paint
Painted with water-based paint, the cubes have a visible wood pattern and texture to the touch. The sharp corners of the cubes have been removed so that you will not be hurt if you accidentally step on them.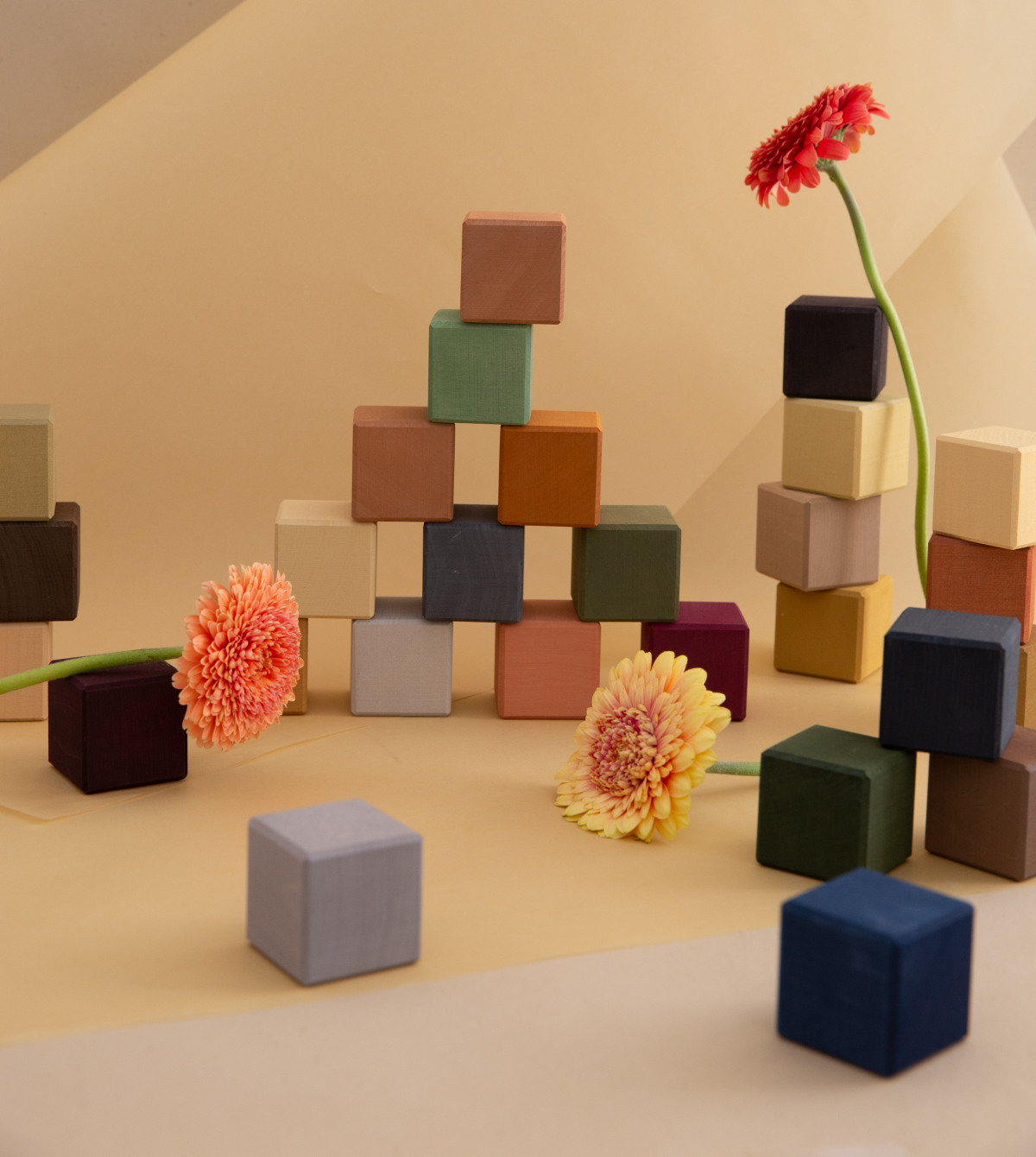 How to use?
- Build a wall of cubes mixed with stones, cones, shells
- Combine with the Rounds to build more artistic towers
- Build a tower by adding cubes one by one. Be careful, try not to collapse your tower
- Create various names for cubes hues
- Practice the concept of "light-dark" assembling cubes by saturation
- Build a road and try to drive a toy car on it without knocking over the cubes