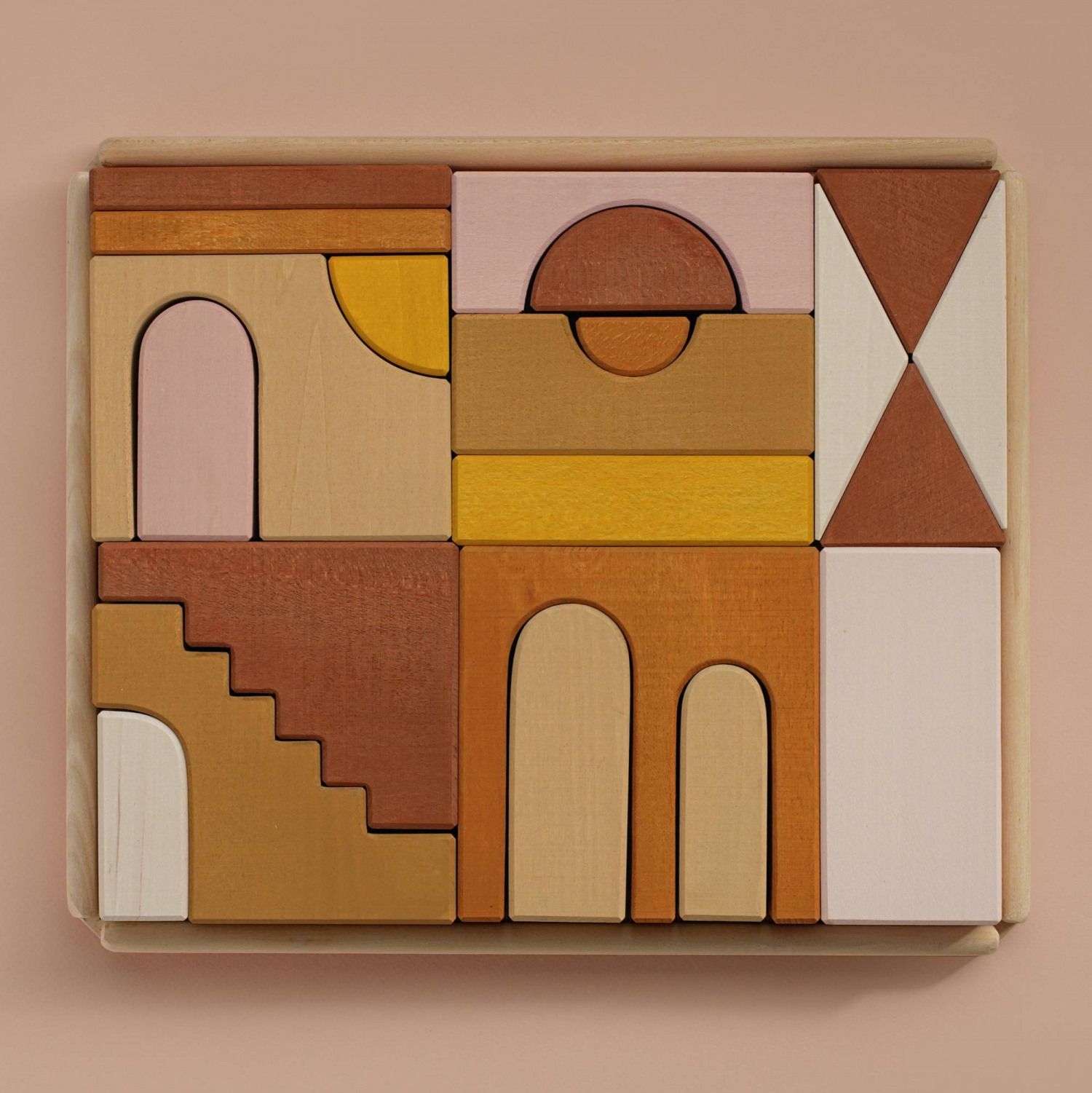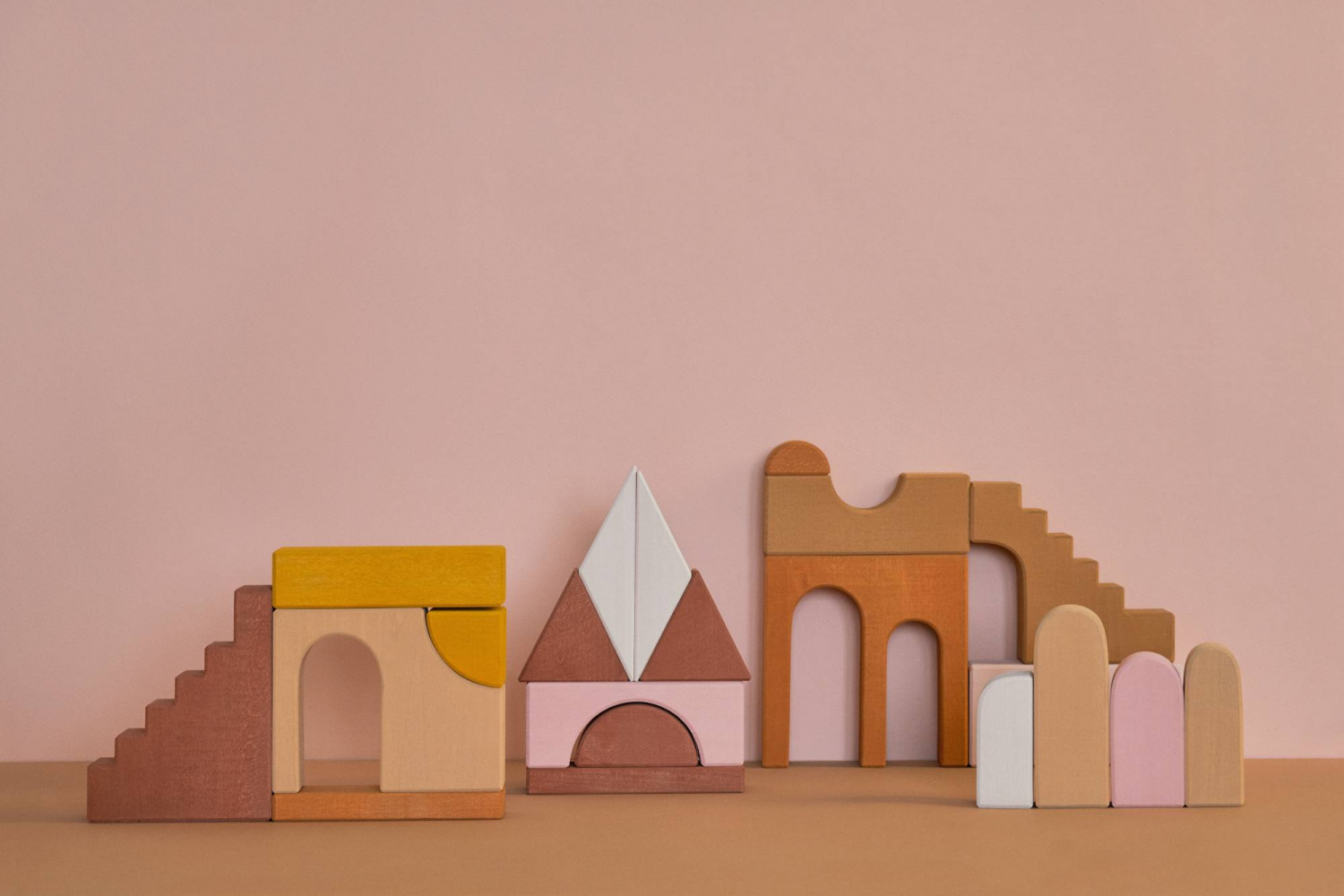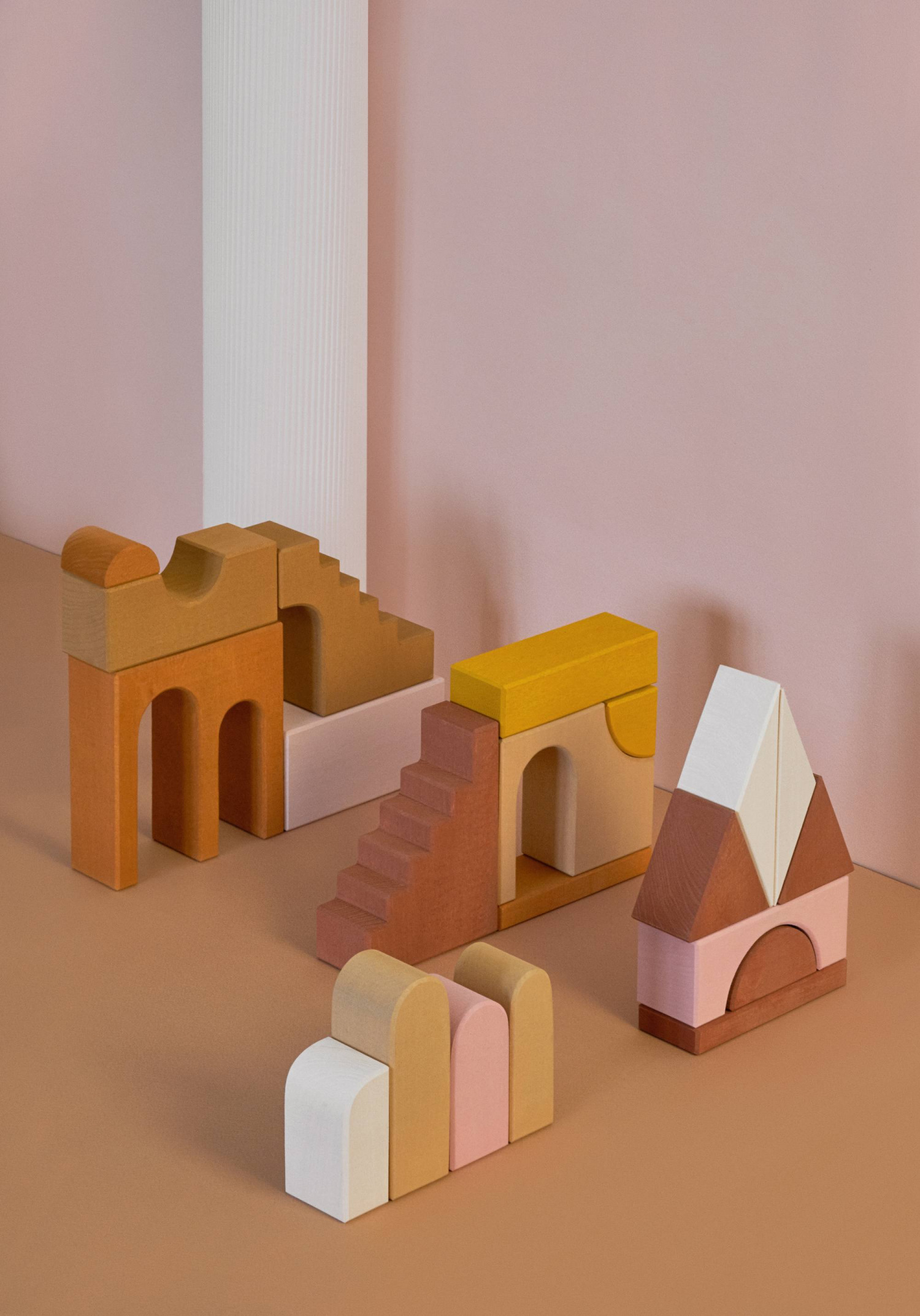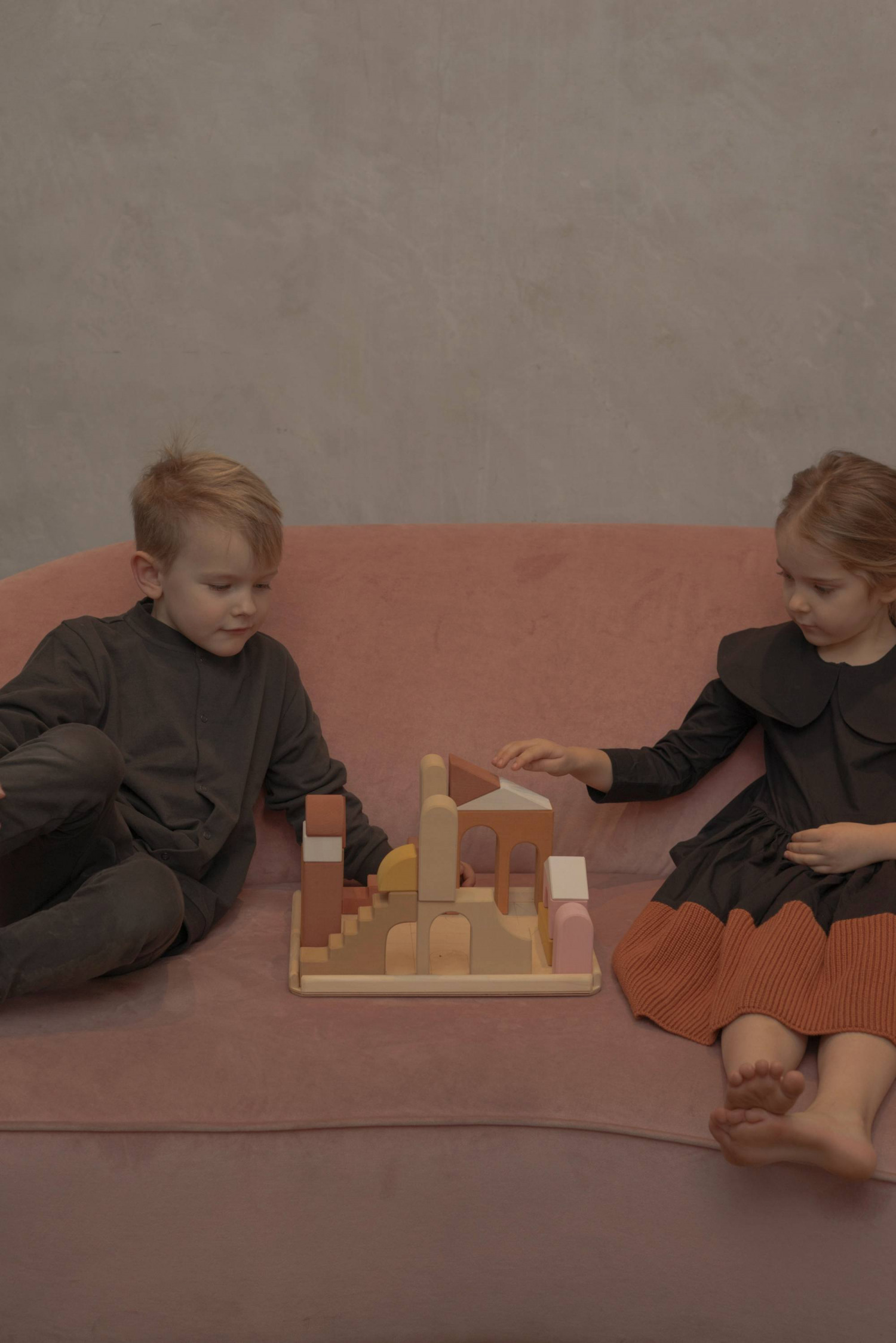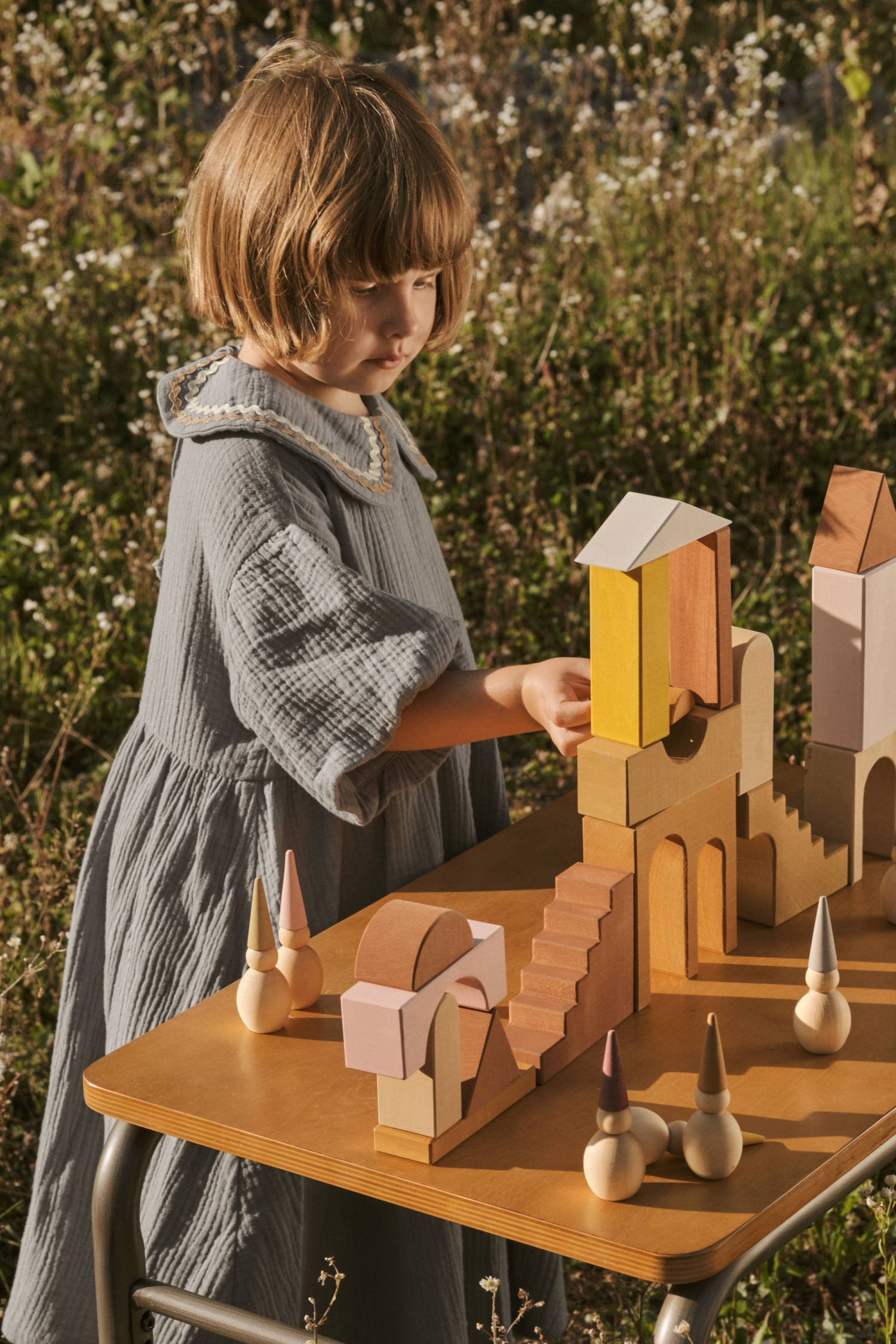 Building blocks
Apartment Building Blocks
Apartment Building Blocks
Building blocks are like art. Every time you play with a child, it is aesthetic.
Modern building blocks for timeless play. Stairs, arches, roofs, doors.

Apartment building blocks will introduce the smallest players to shapes, textures and sophisticated colors. If you put one element on top of another, you will get a tower. As the child grows, the games with building blocks grow, too. The constructions become more complicated and the child gets the sense of balance and stability. During the game, you can tell a child about Roman architecture, Gothics and Bauhaus.

54343₸
Product
details
Solid wood
Water-based eco-friendly paint
The parts of the constructor are made of carefully grown and slowly dried linden and coated with safe, water-based paints. When you take the piece in your hand, you will see that the texture of natural wood shows through the paint.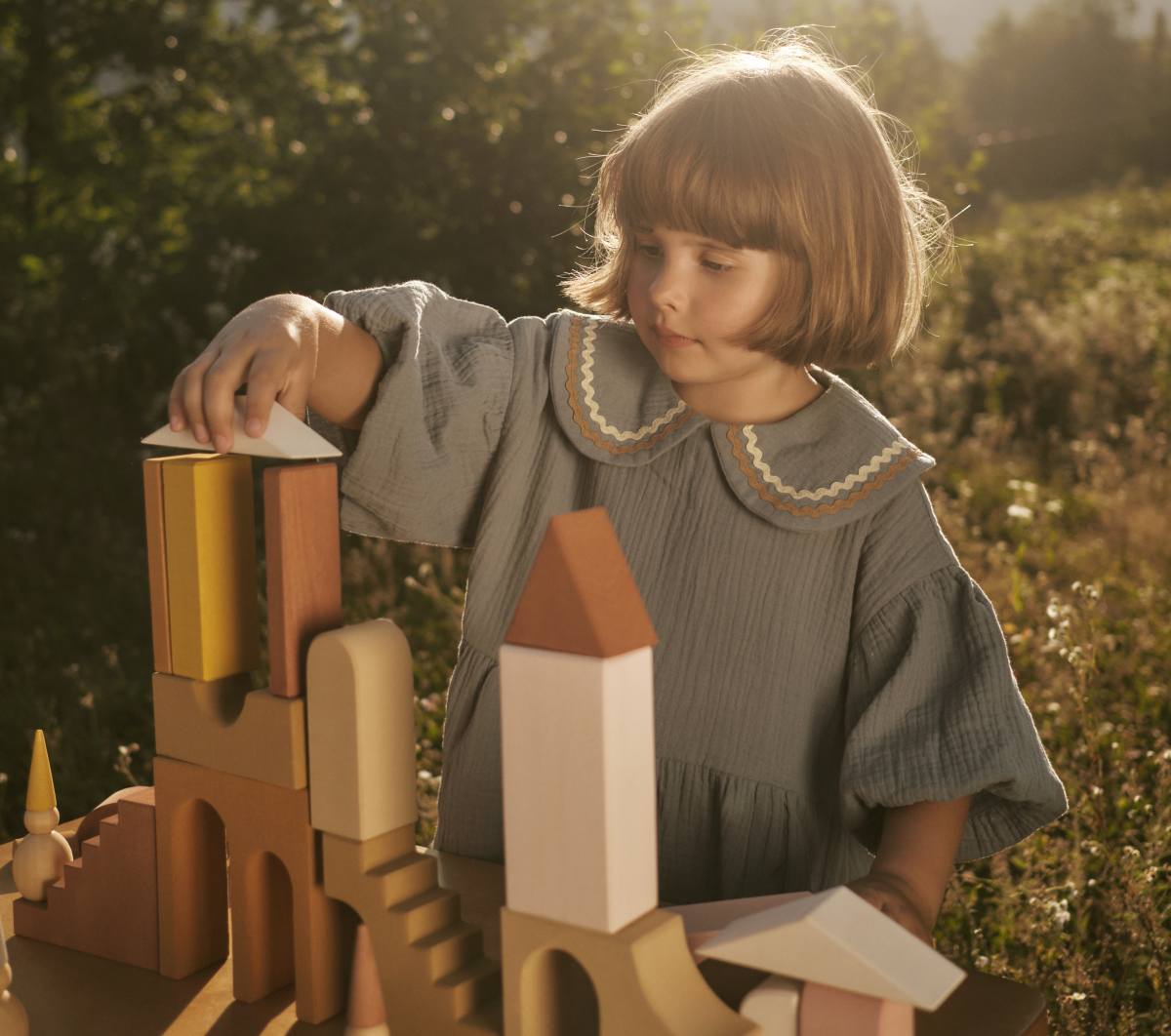 How to use?
- On a tray we engraved the shapes of details, so that you could collect them back
- Build the Leaning Tower of Pisa or the Great Chinese Wall
- Take 3 different shapes/elements from the set and say which is an odd one (or what they have in common) and why (a spoiler: there's no correct answer)
- Build objects from your surrounding: a table, a chair, a laptop, a bench in the park, the opposite house
- Assemble the letter" A" with the maximum variations: make it plump or thin, bold or italics. Build the whole alphabet and numbers, too