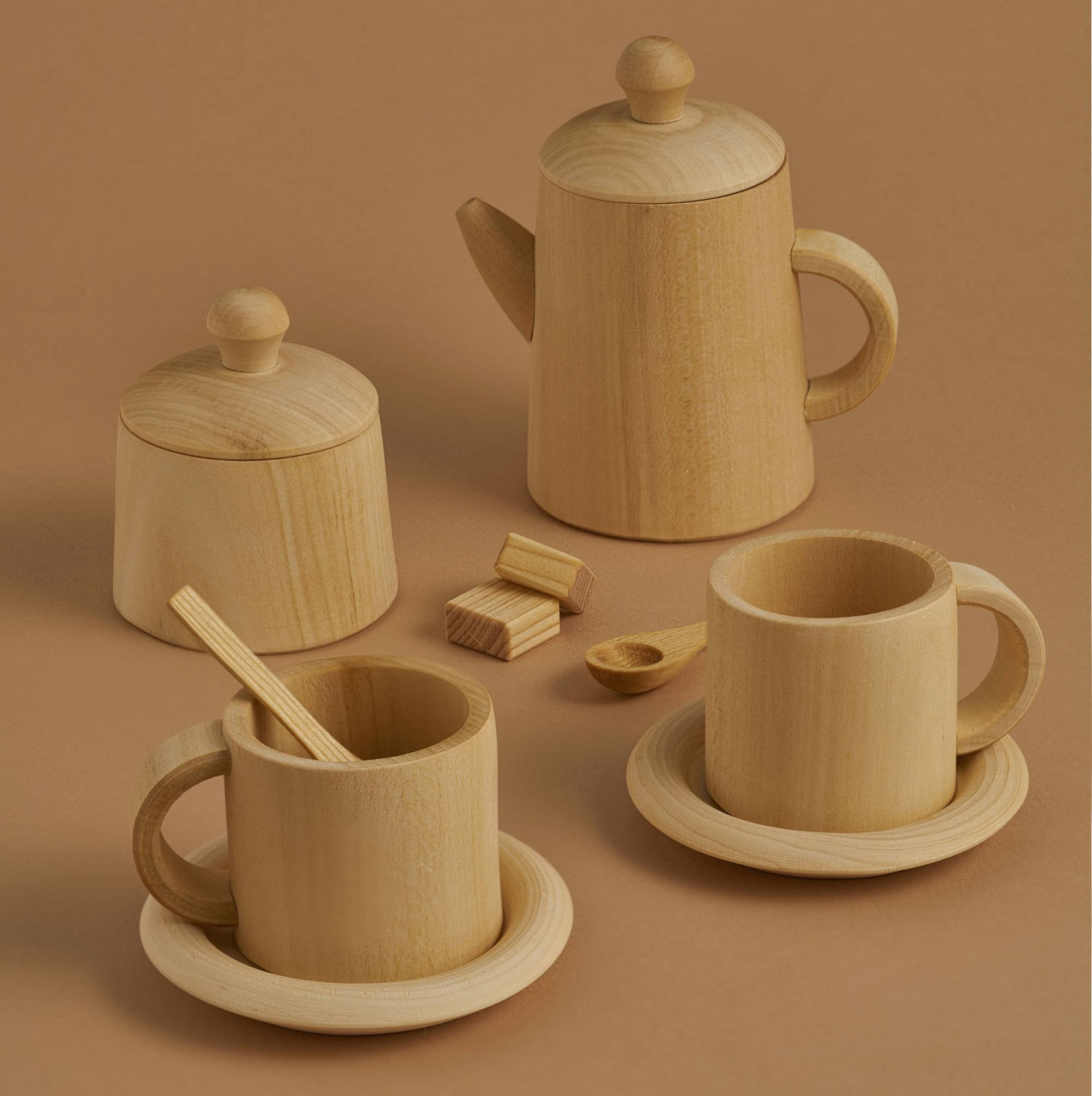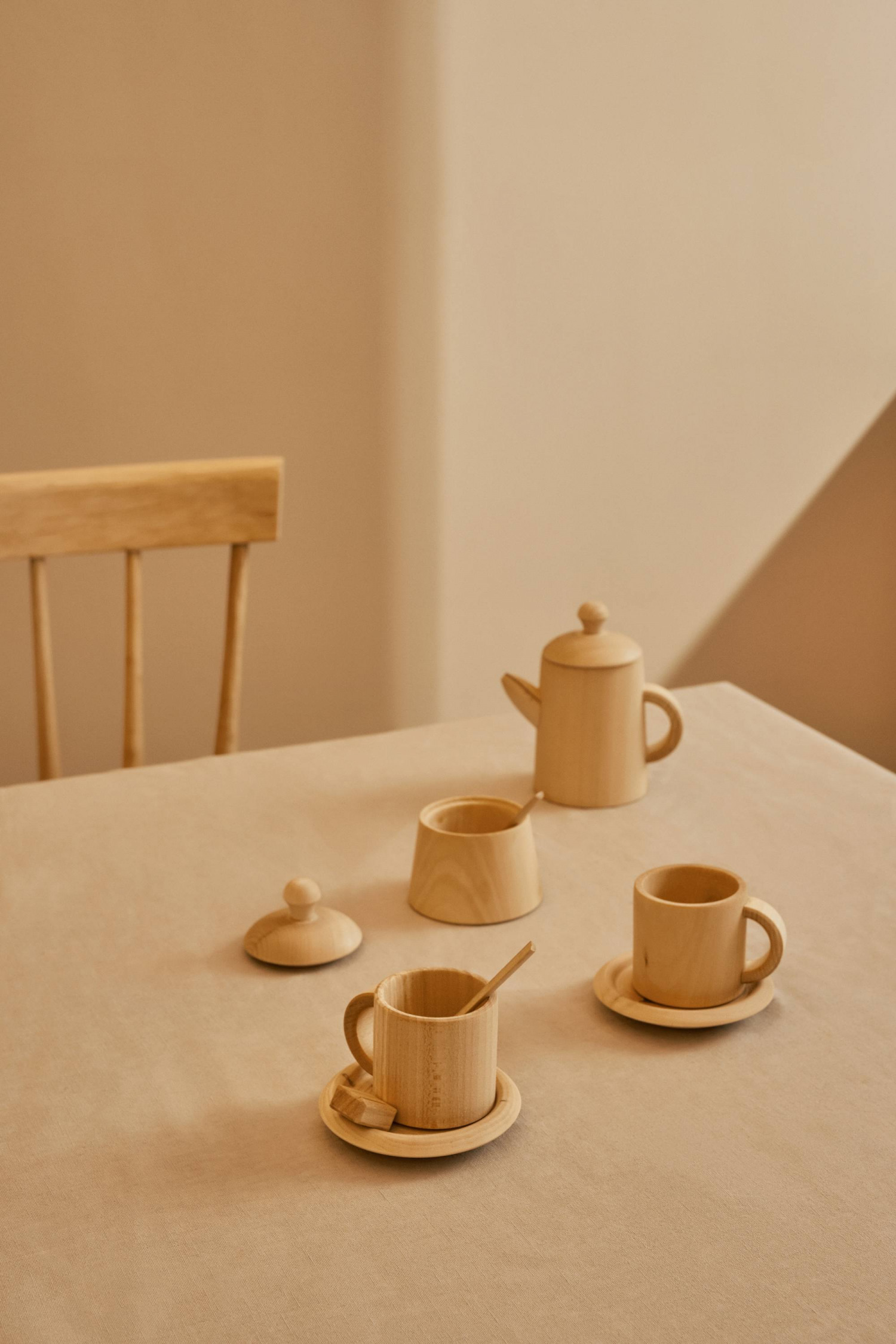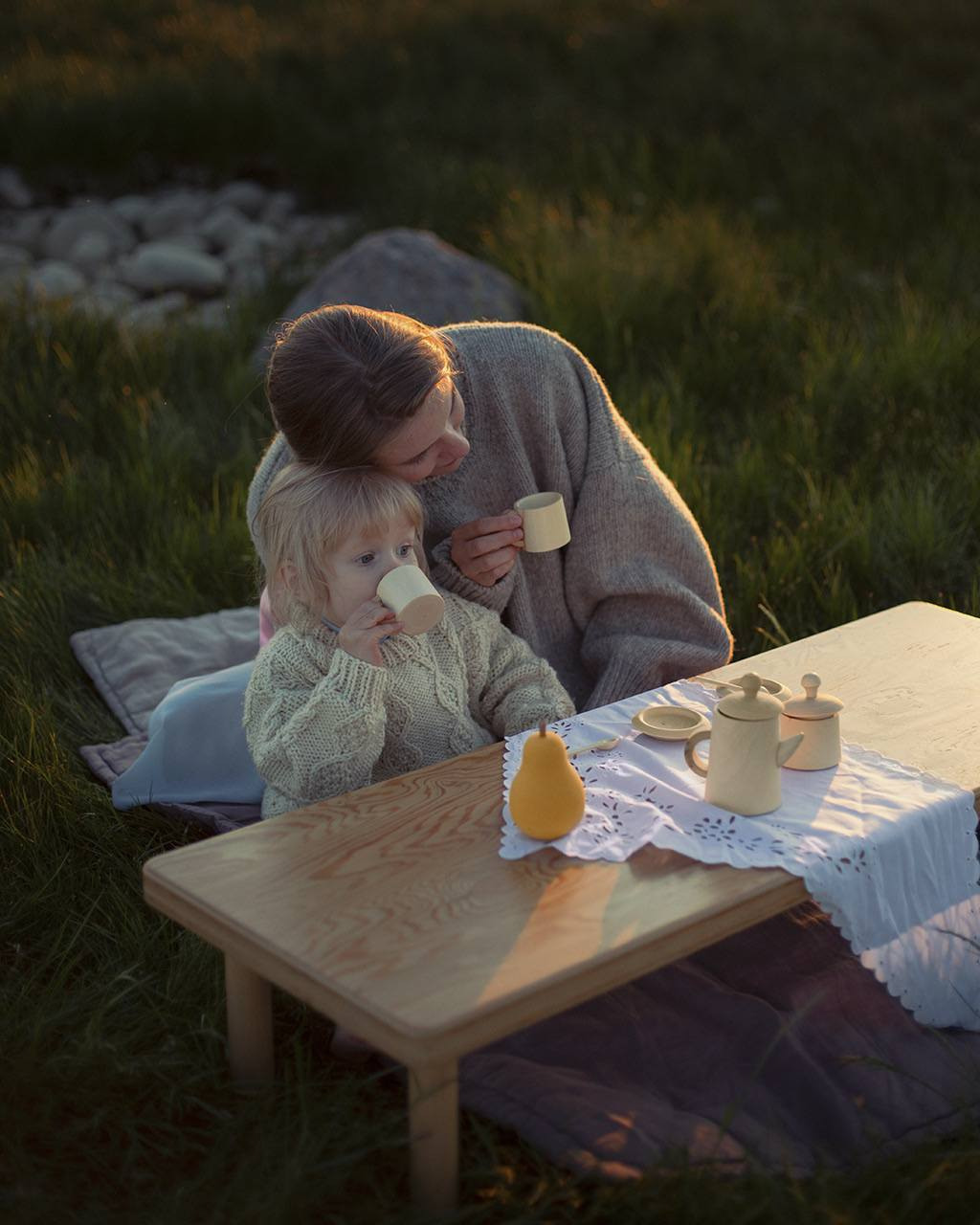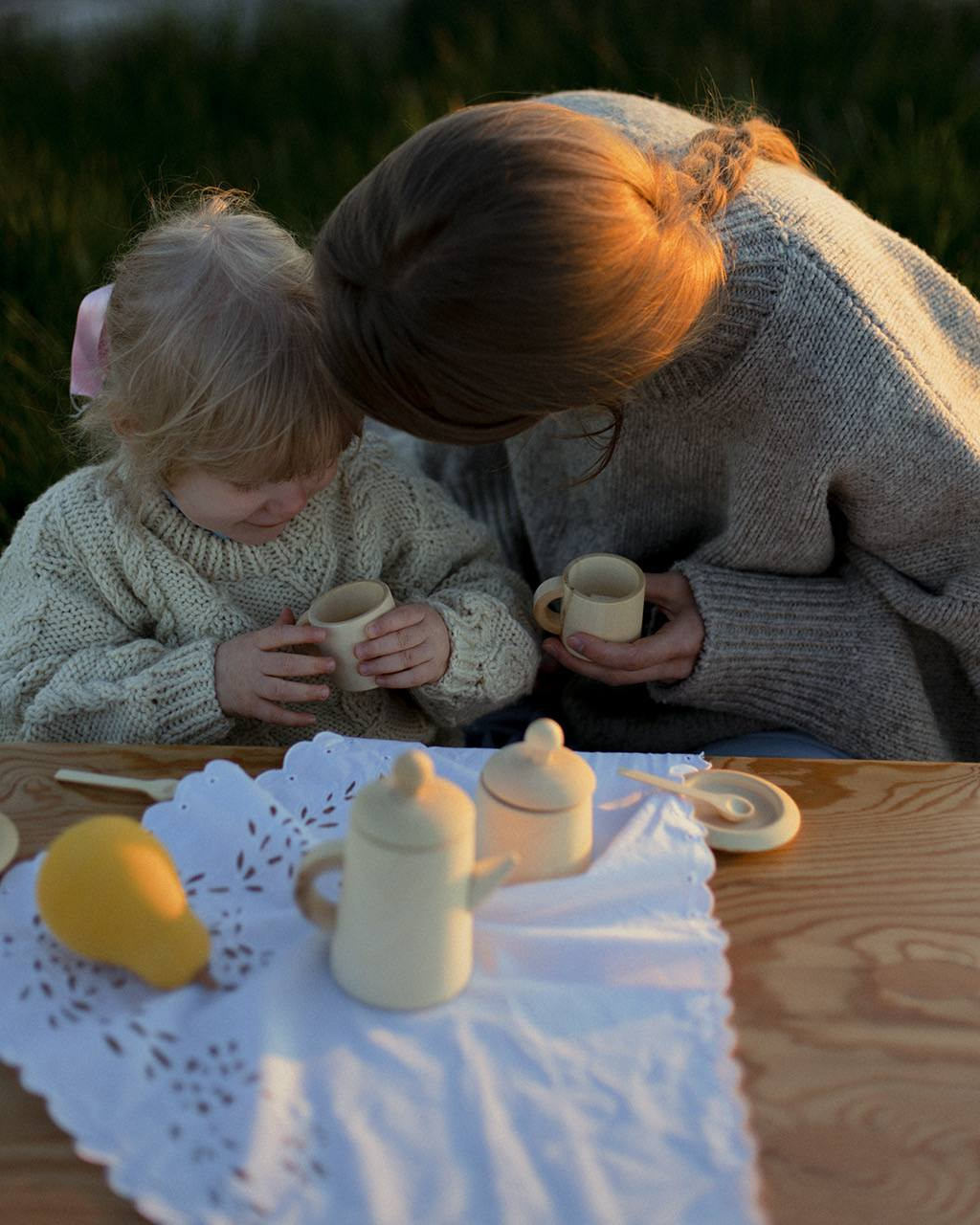 Imaginative play
Tea Set Natural
Tea Set Natural
If you put on your favourite pajamas and striped socks, bake an apple pie with cinnamon, make a fresh tea and invite friends at a table, then even the rainiest Tuesday will become cozier. Black or green tea for you? Any sugar?

A Tea set is a simple way to turn any day of your motherhood into a holiday.

23549₸
Product
details
Cup (without handle) 5x5 cm
Teapot (with a lid) 11x12 cm
The toy is carved and painted by hand in a small family workshop in Russia.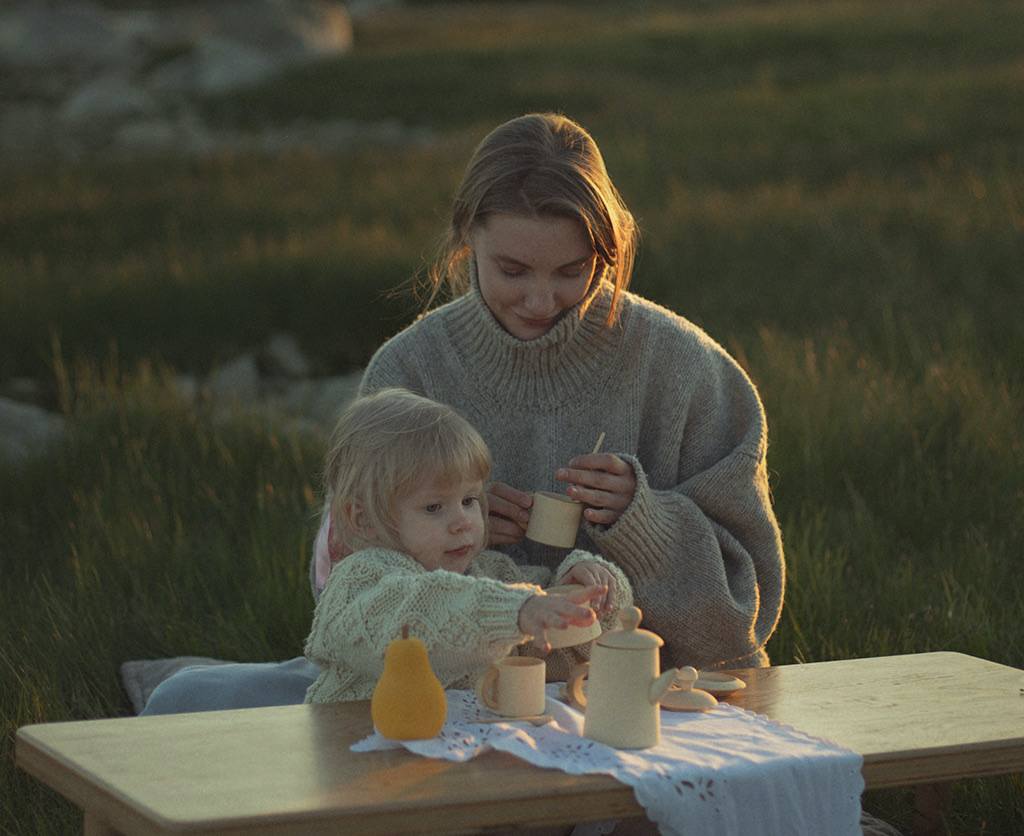 How to use?
- Dive into your mom's closet, dress up in the craziest dresses, and have a tea party like Alice in Wonderland.
- Every Friday bake a pie together, make a tea-party
- Serve a tea-table for the Queen/for a fox family/for pilots/for the Beatles etc.
- Learn about various kinds of tea: black, green, white, yellow. Learn to distinguish between them