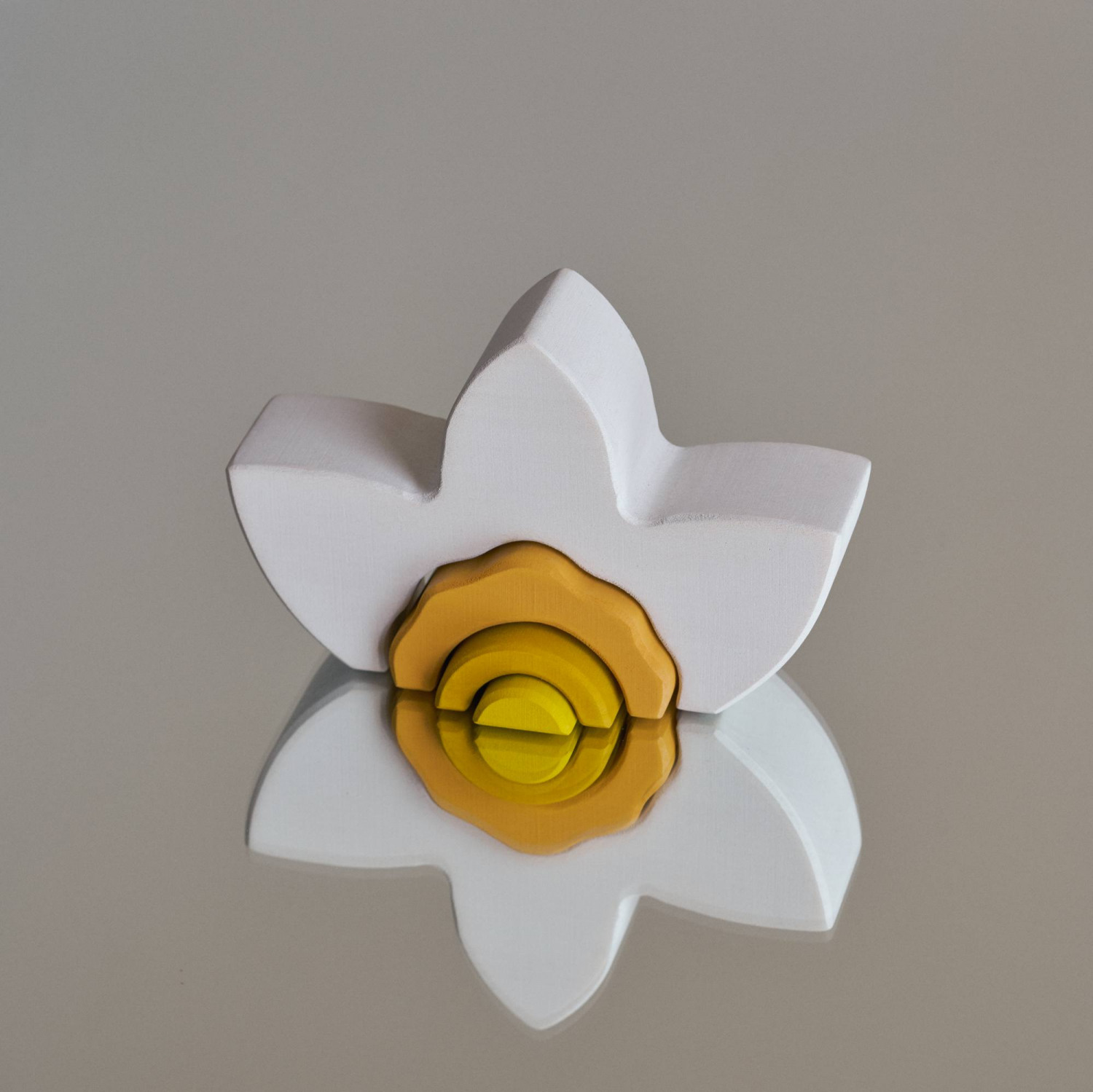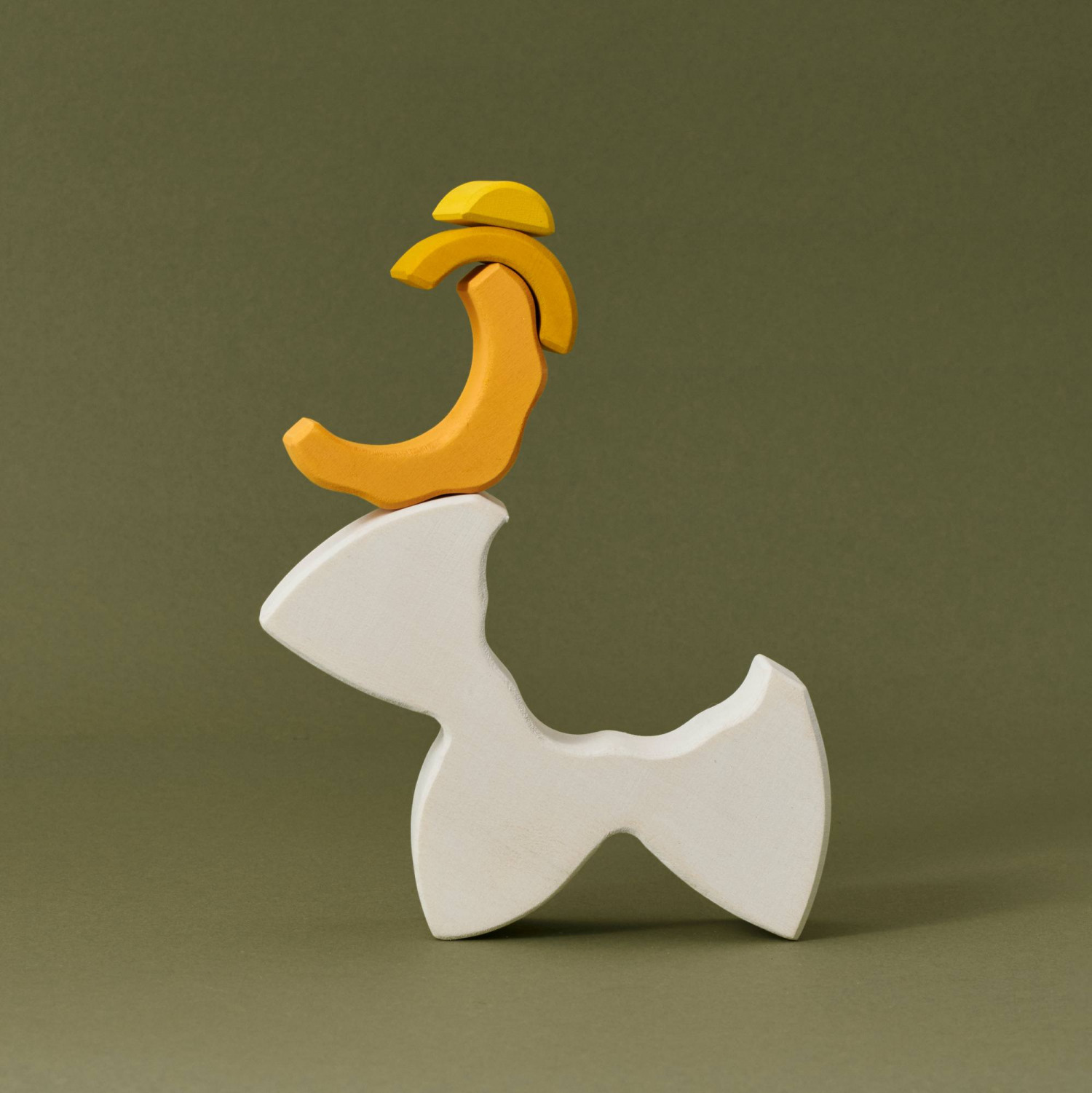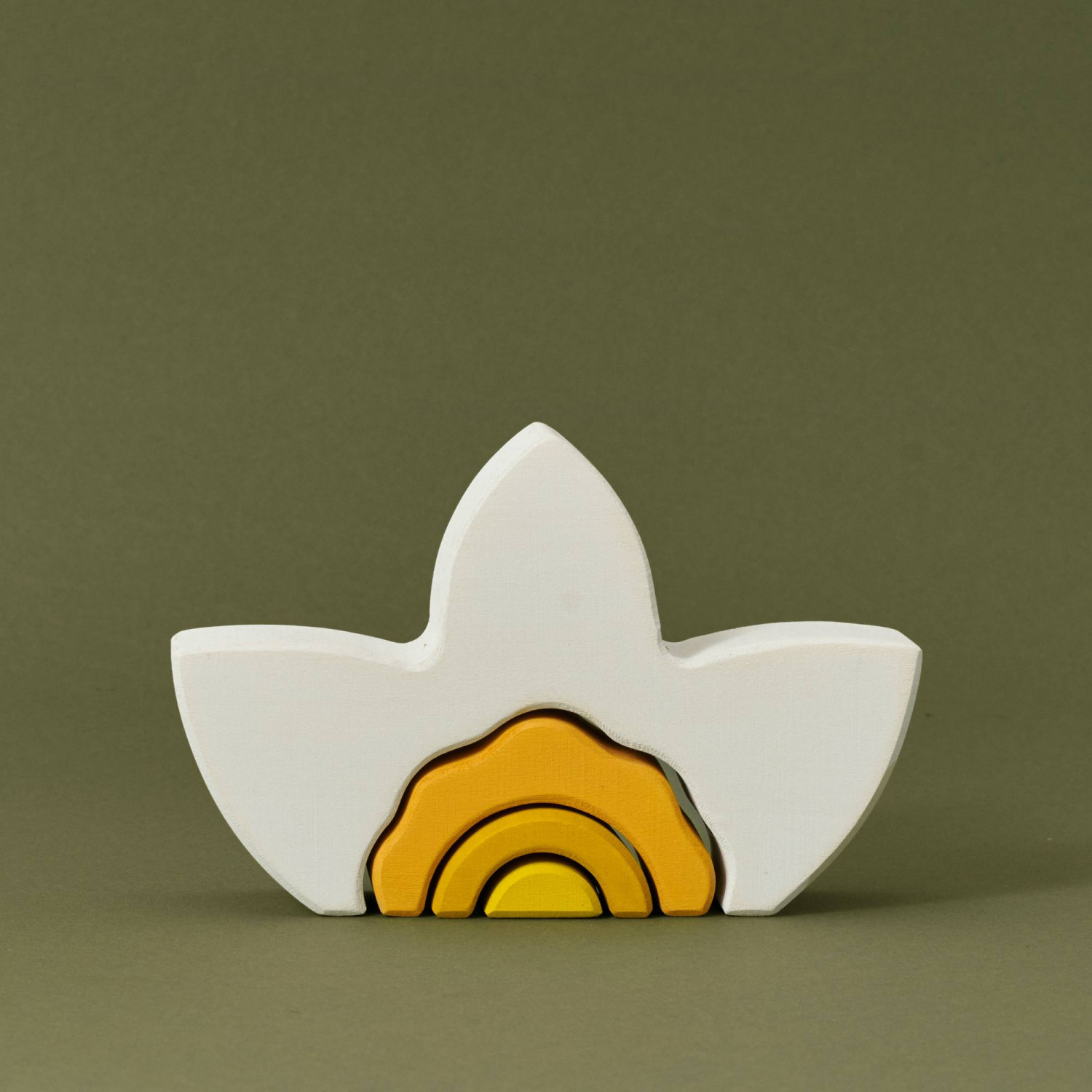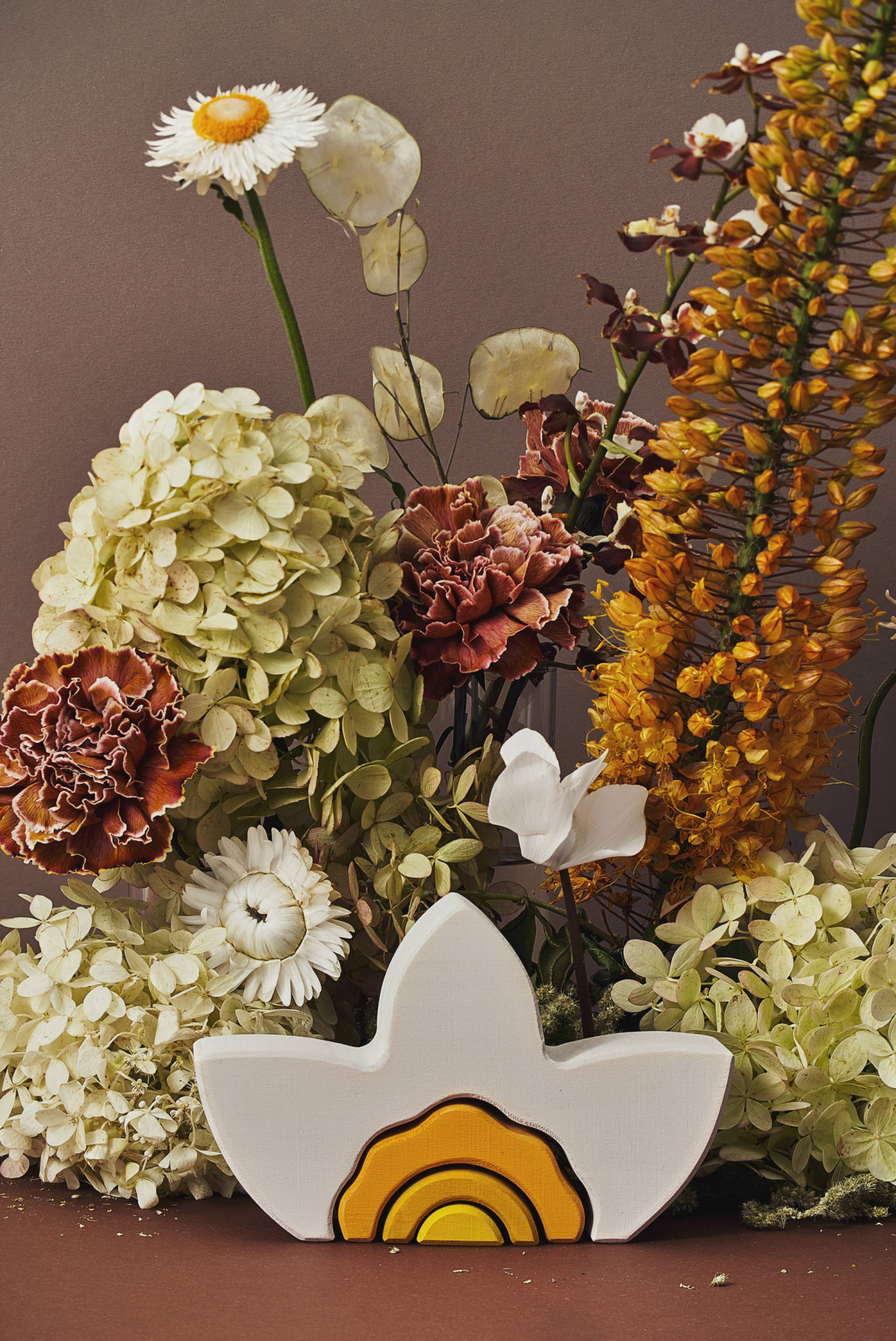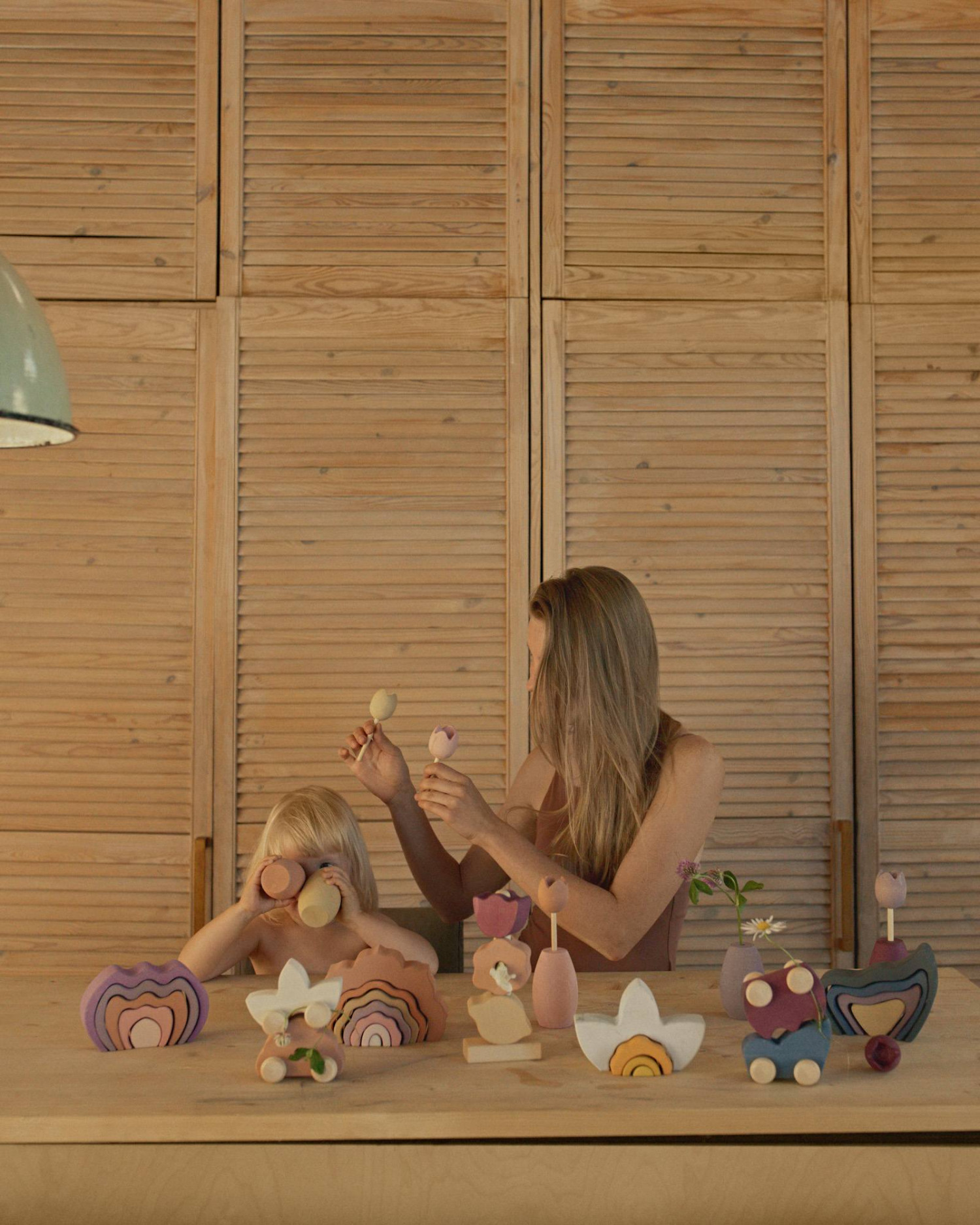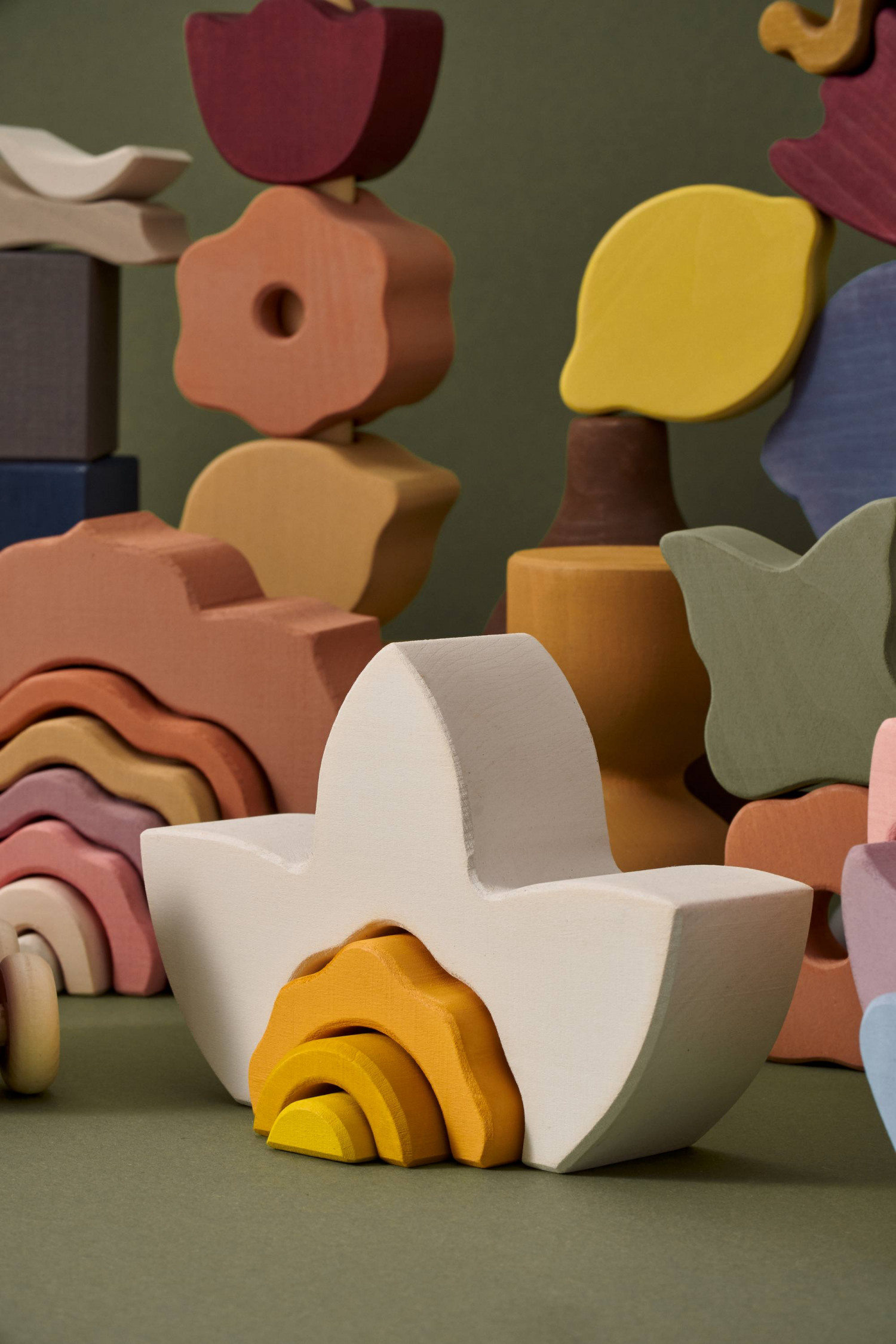 Arch stackers
Narcissus Arcs
Narcissus Arcs
It is a half of a Narcissus flower. Use a little magic – put the stacker on a mirror surface, and the whole flower will appear. The biggest arch with an unusual shape and the one next to it with a lace-like edge will let you build very interesting constructions.
Product
details
Solid wood
Water-based eco-friendly paint
The toy is carved and painted by hand in a small family workshop in Russia.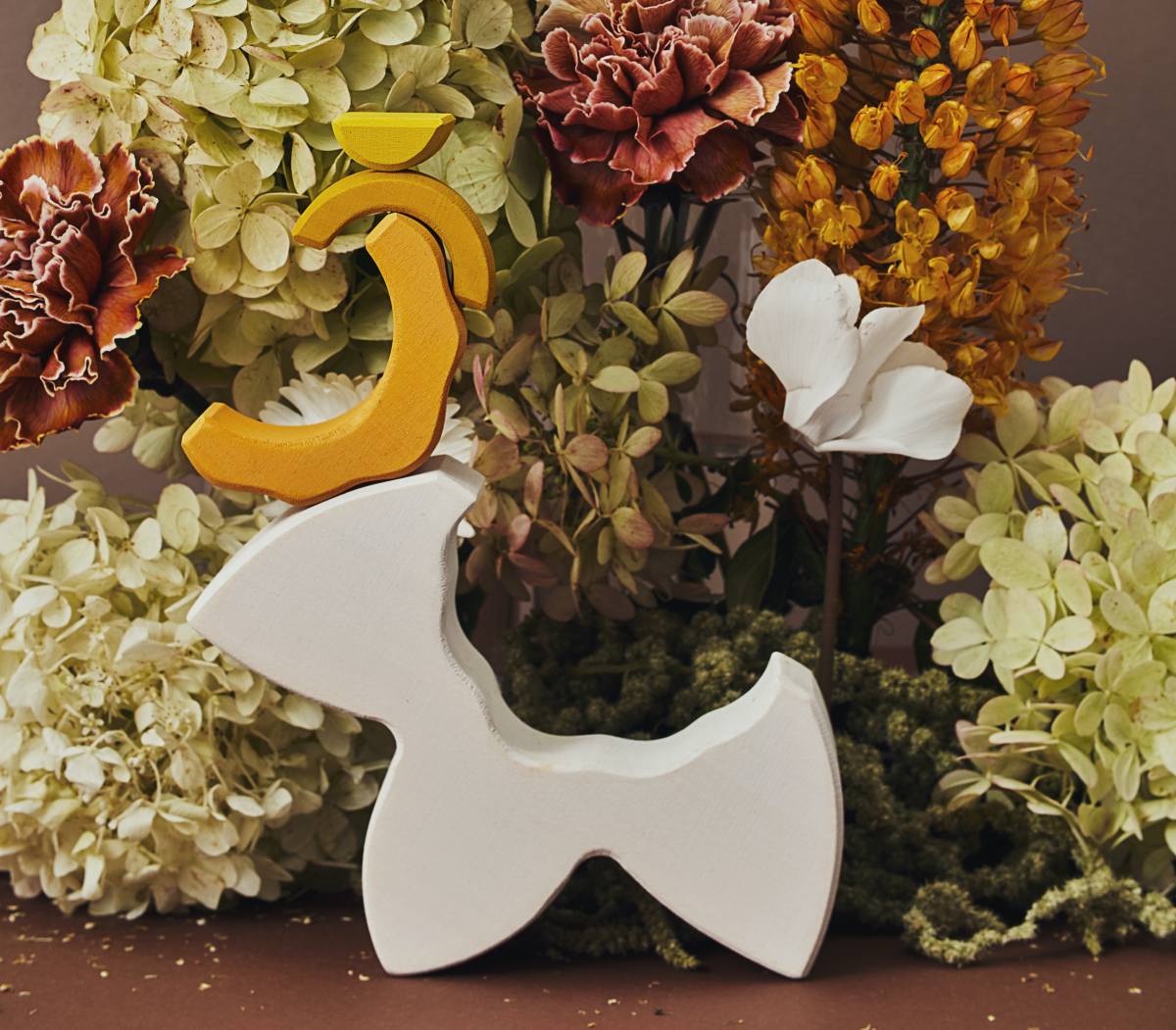 How to use?
- Play with mirror
- Discuss what flowers, children and people need for life
- Express your mood with the details of the set
- Put the upper arch on top of your head and try to walk through the room
- Build cradles for toys
- Find balance by placing one arch on top of another
- Outline the details with a pencil on paper
- Build bridges across the textile river