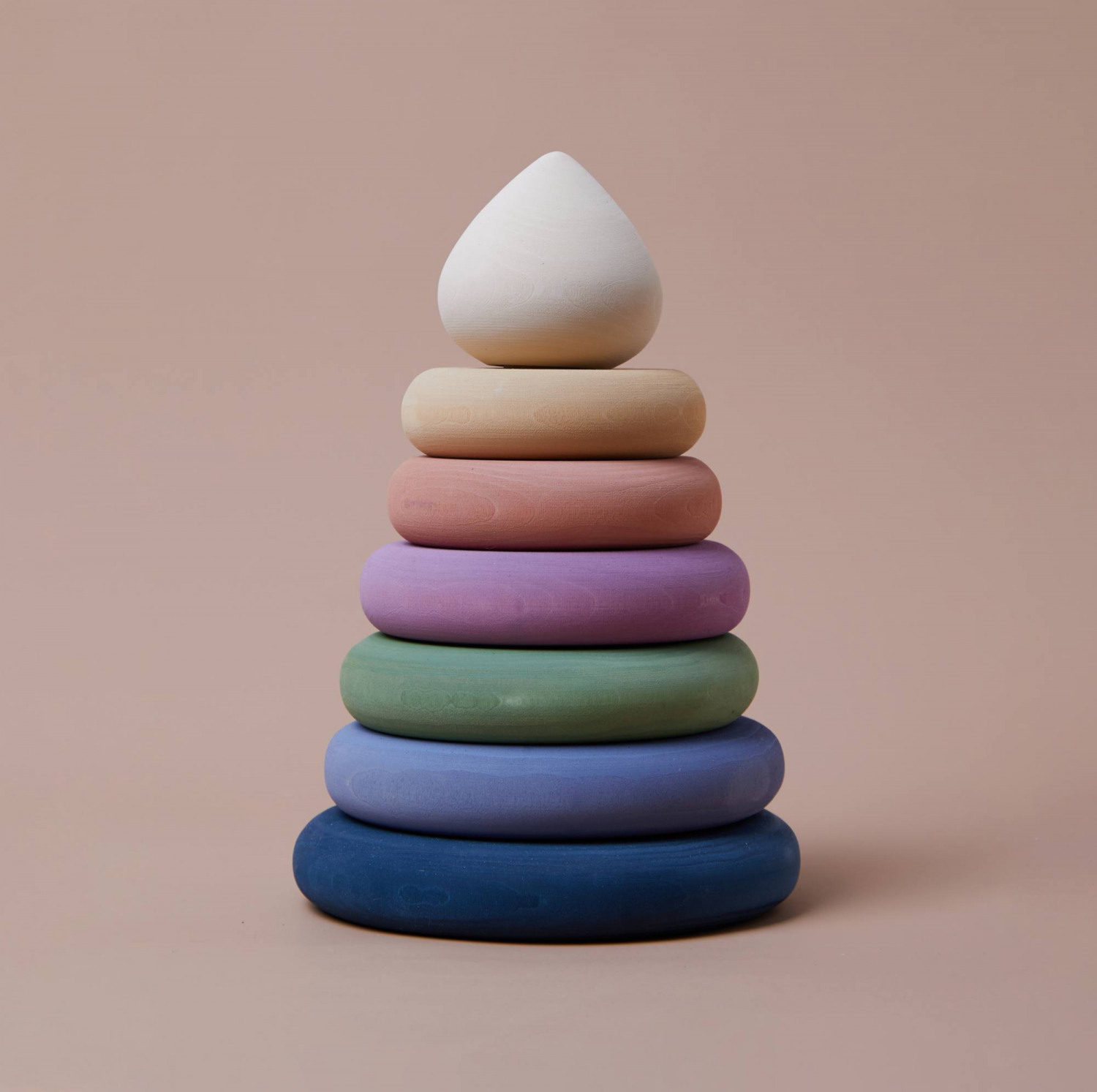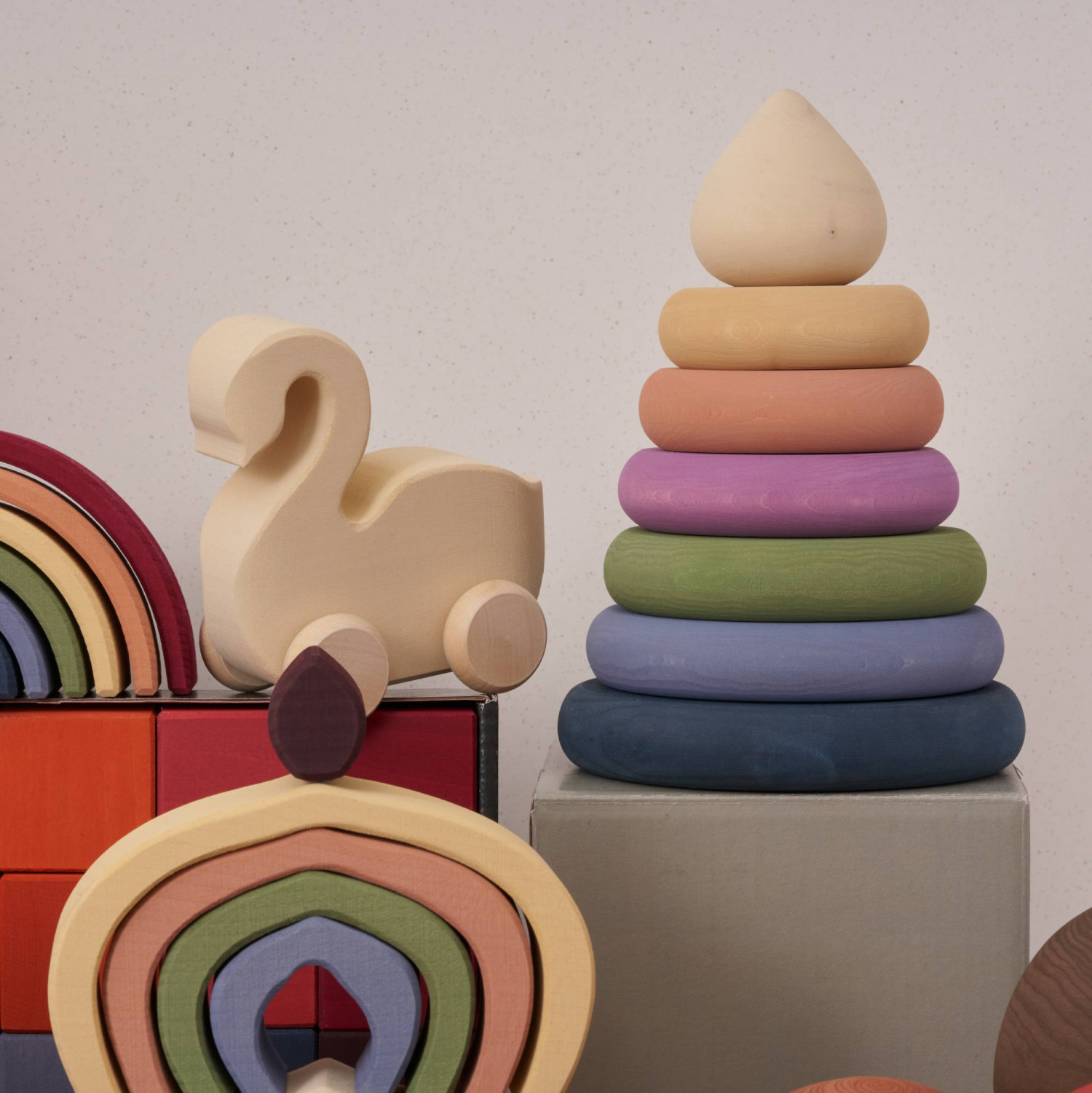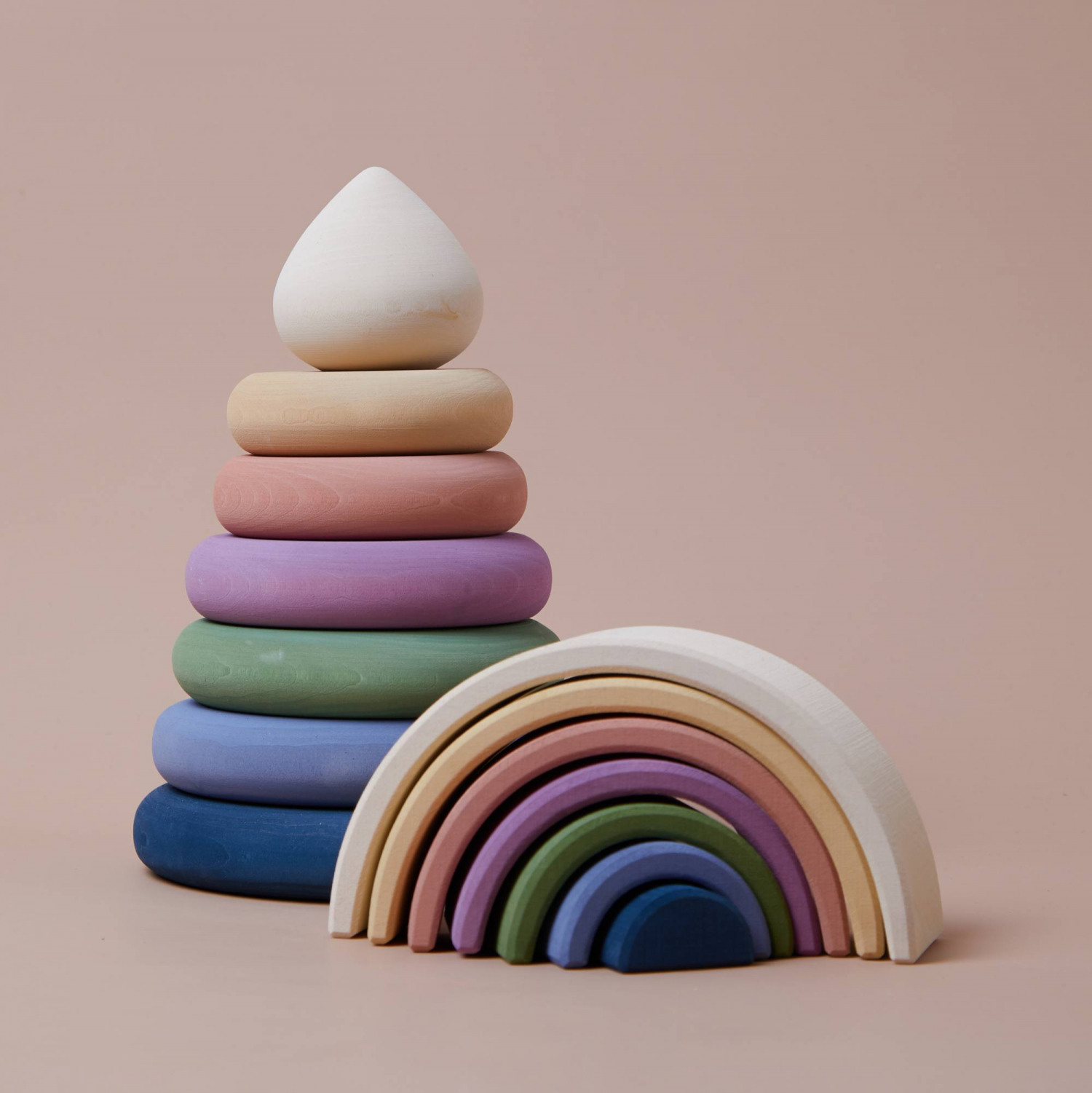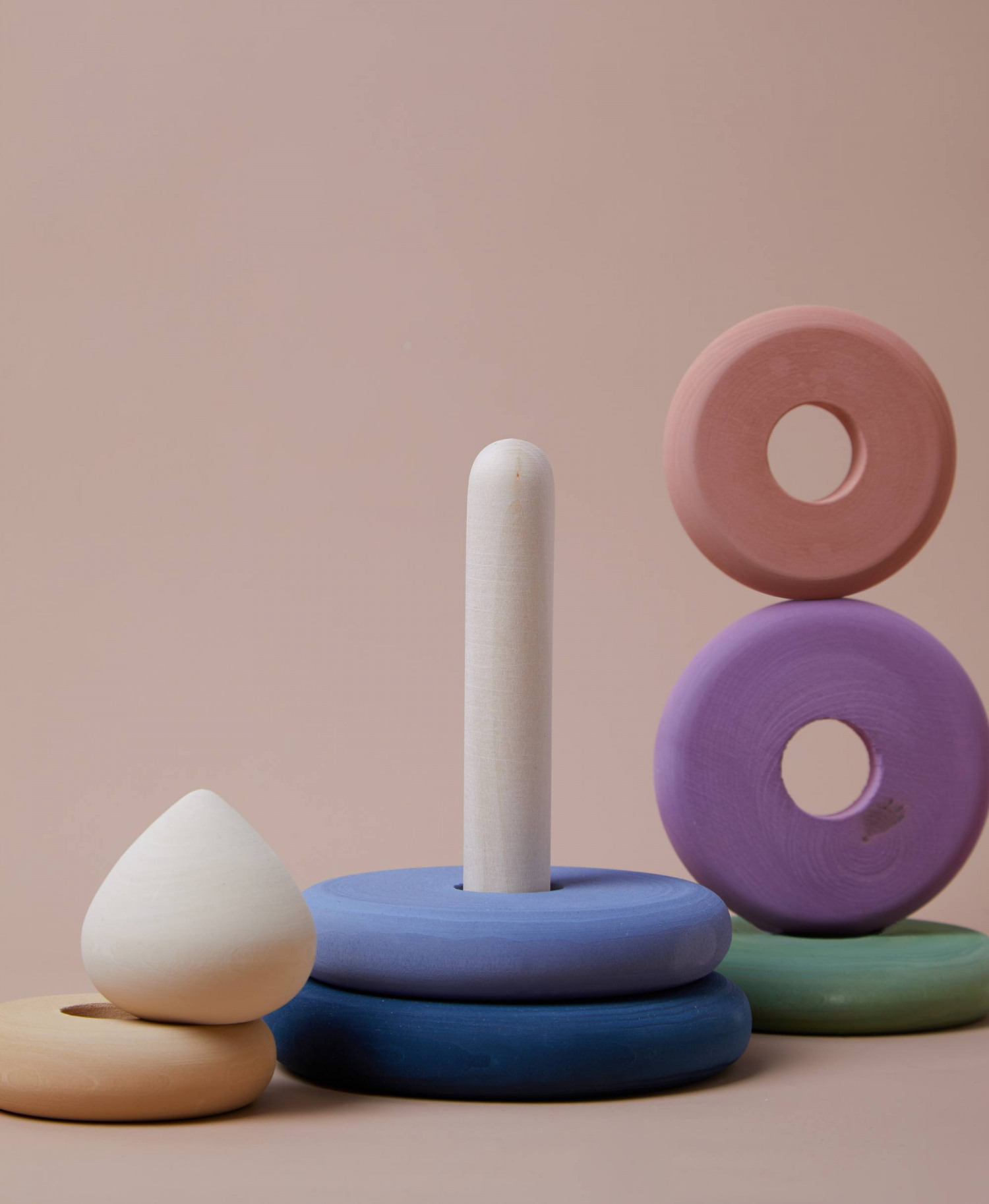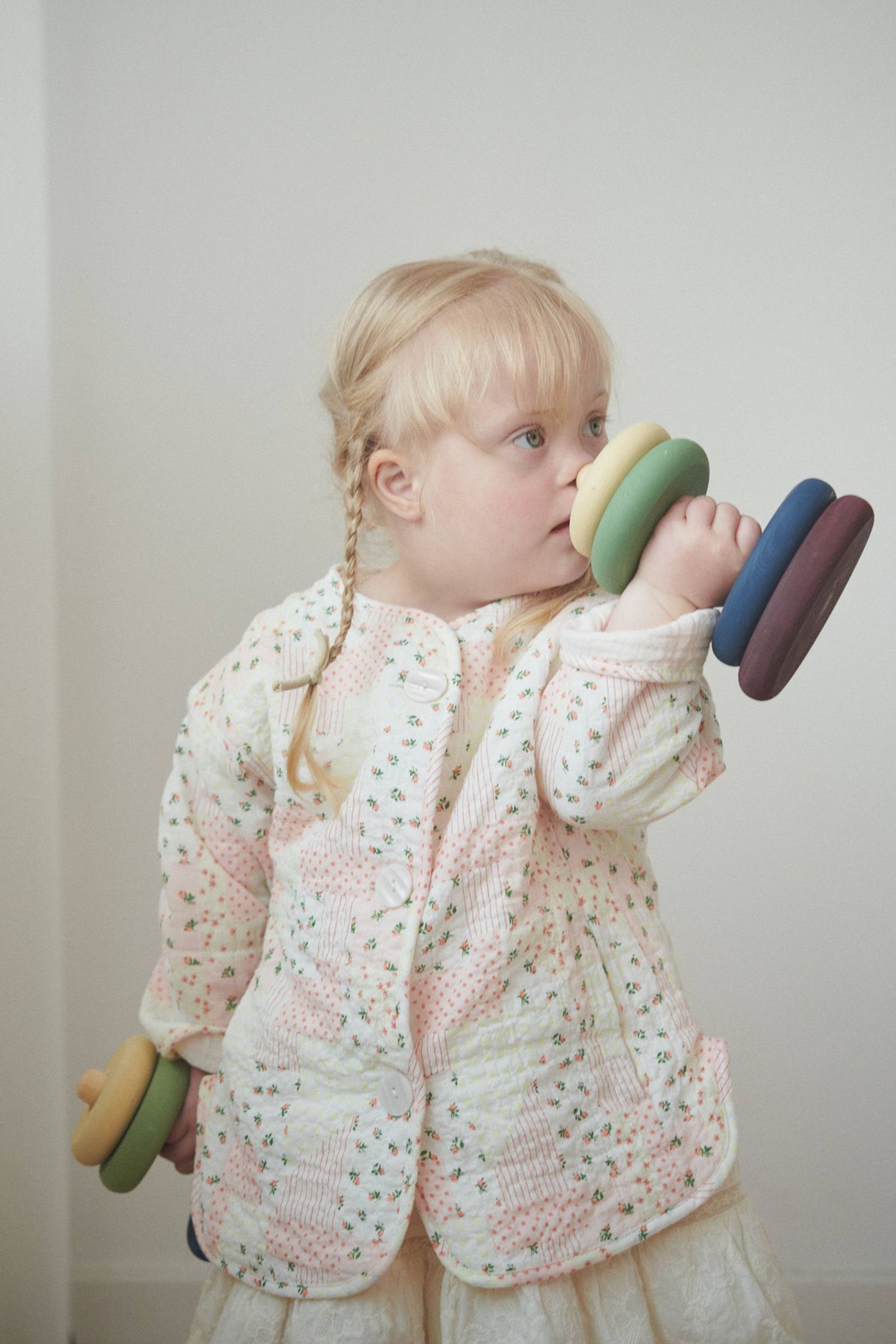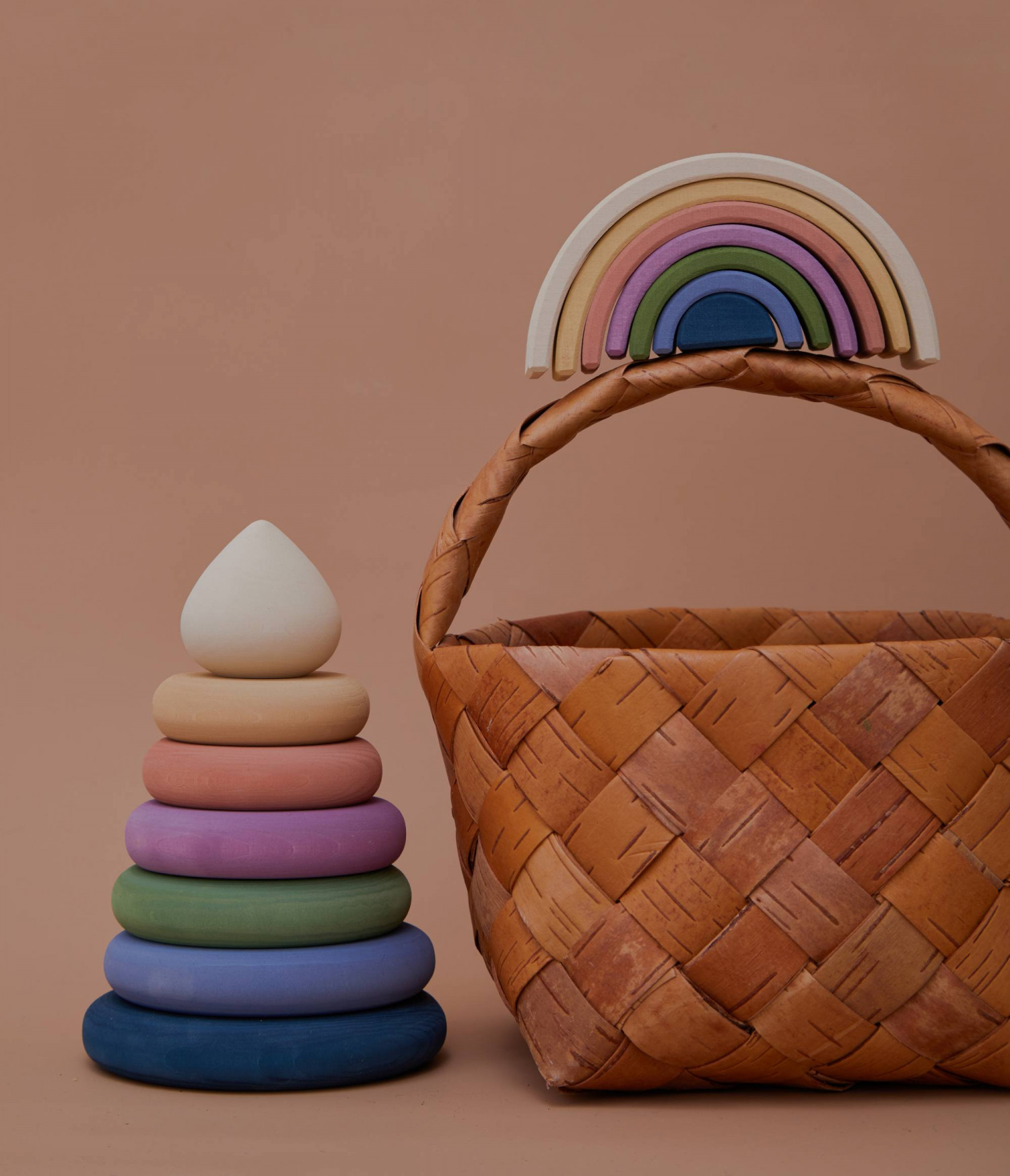 Stacking towers
Stacking Tower White Outside, Colorful Inside
Stacking Tower White Outside, Colorful Inside
The shape of this stacking tower looks new, but it is traditional for the region where it is made. The grandfather of the craftsman who turned this toy was making pyramids of this shape back in the last century, and his grandmother was selling them at fairs. From the description of our carpenter, we restored the shape of this pyramid and made it accessible to modern children.

The "onion" on top of the stacking tower can turn into a castle dome or crown a vizier's lavish palace, depending on what you're playing today. Or maybe it's not a building at all, but a birthday cake. A rainbow lighthouse that welcomes ships? Or a Christmas tree? Playing with the stacking tower is fun because there are no rules, so there are no limits. It gives you faith in your abilities, teaches creative thinking and flexibility of mind.
Product
details
Solid wood
Water-based eco-friendly paint
The wood is grown and carefully harvested in Russia. It has been sun and air dried for 2 years to achieve absolute quality. Parts of the pyramid are covered with safe paint in deep shades of summer pond, blueberry with milk, first greens, peach, melted butter and eggshell.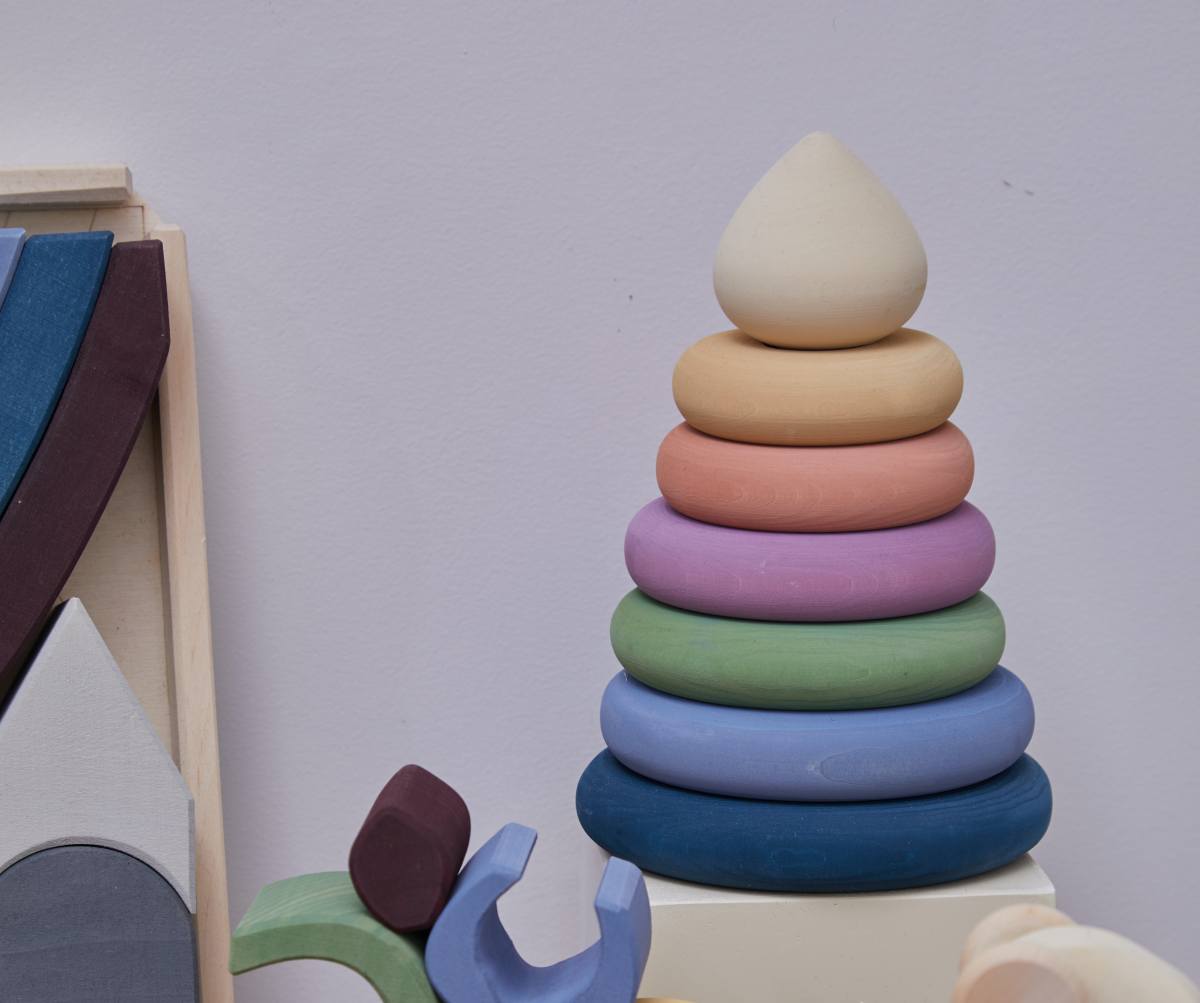 How to use?
- Play that the stacking tower is a cake, have a tea party for the dolls
- Roll the parts like wheels
- Disassemble and assemble in different ways
- Play who can come up with more names for the hues. For example, the lowest disk may be called blue, the color of the sea, ultramarine, cornflower, the color of Grandma's favorite bag, and so on