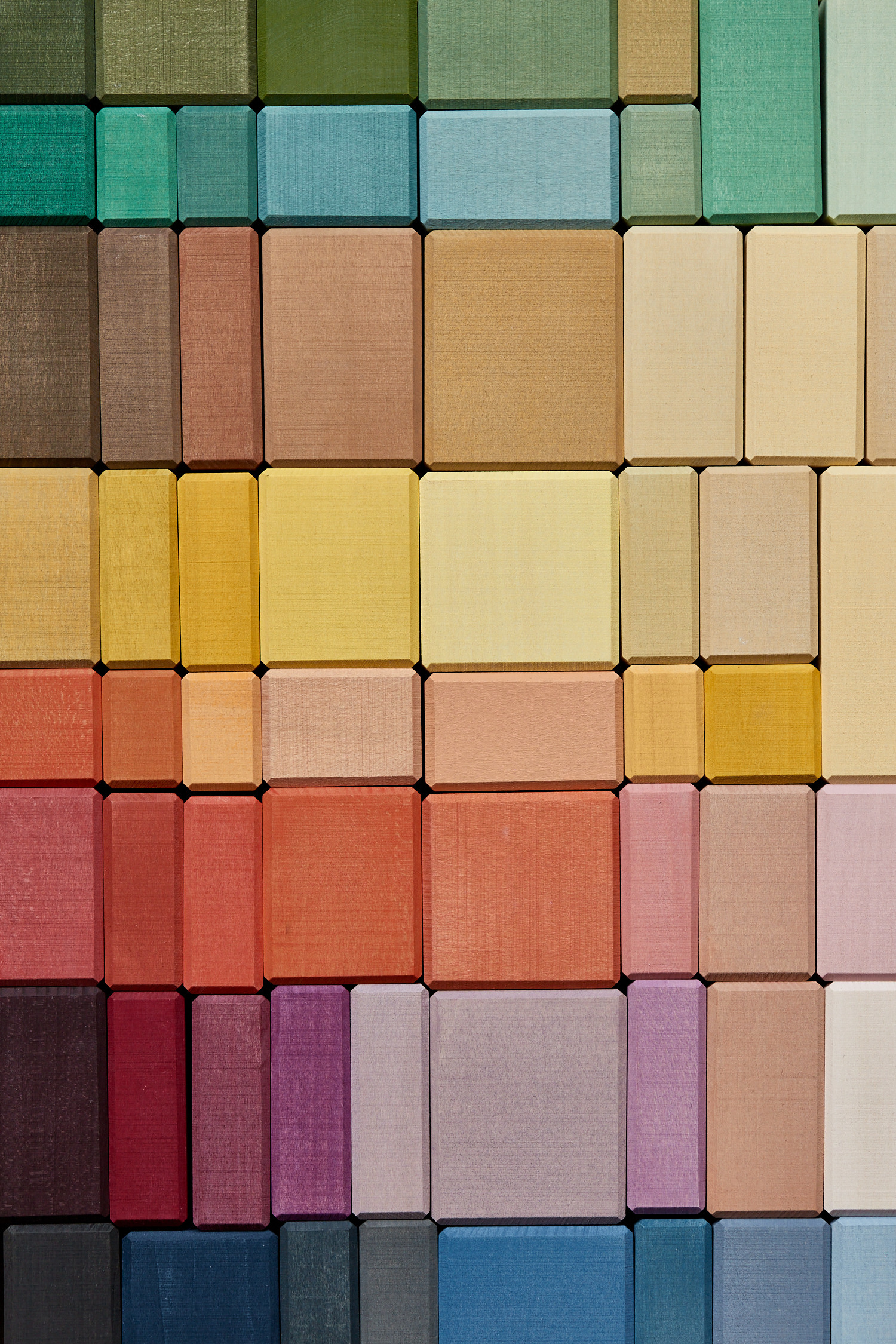 Faq
We make toys from the wood which grows in our region. Our carpenters are working in the third generation. They used to make matryoshka dolls before, and now they work with us. All materials for the toys we buy in Russia, except for the German paint. The cotton bags for toys packing are sewn by mothers of many children, who are on their maternity live and work from home.
We use German Biofa oils and paints, they have the strictest safety certificate EN71 and are approved for coloring children's toys.
Our paint does not smell at all, and the linseed oil we use smells like linseed oil. The toys have a very subtle and pleasant natural smell of wood and oil.
We do not spare the paint at all. Our paint lies in a thin layer and does not cover the natural grain of the wood. Sometimes the wood fibers are directed differently. Or, for example, rounded pieces in the middle always have a thinner layer of paint.
Our toys are tactile, velvety. This is because we do not varnish them. All lacquers are not really good. They overlap the texture of the wood and it is not felt. Our toys are textured, so the child develops motor skills and tactility. These toys are more convenient to build with because they do not slip. At the same time, everything is safe and splinter-free.
Our toys can be safely passed on as heirlooms. They are simple and durable. They are only wood, handmade and safe paints. Toys are made of natural wood, so do not store them near radiators or humidifiers. Toys are perfect for play, but do not replace chewers with them. Everything is safe, but theoretically wood can be chewed. Sometimes children even chew on pacifiers and the sides of beds. If the child is younger than 3 years old, we recommend to keep an eye on him while playing.
The paint we use is resistant, it does not stain or wash off. Our toys are not varnished, you have the wood itself in your hands, and when you bump the cubes against each other, small layers of wood can go into each other leaving traces. This suggests the naturalness of the wood and paint. The paint will not leave marks on your hands, skin, or things.
Toys are certified in accordance with Russian law.
We are sure of the quality of our toys. If they do not fit you, please email us hello@raduga-grez.ru and we will offer you a replacement or a refund.
We use linden. It is light and docile, it has long been used in Russia to make toys and carved pictures, it was used to decorate the capes of ships. It is lightweight and easier for children to build with. It does not splinter, at most it will have dents from knocks.
The wood is self-disinfecting. In addition, our toys are always coated with paint or oil, which protects the wood from dirt. They can be wiped down with a dry or damp cloth without mechanical abrasion or cleaning agents.
We buy wood only from responsible professional suppliers, who plant the forest themselves for logging, and then, after cutting down the grown trees, plant new ones. We do not buy wood from individuals who cut down the forest.