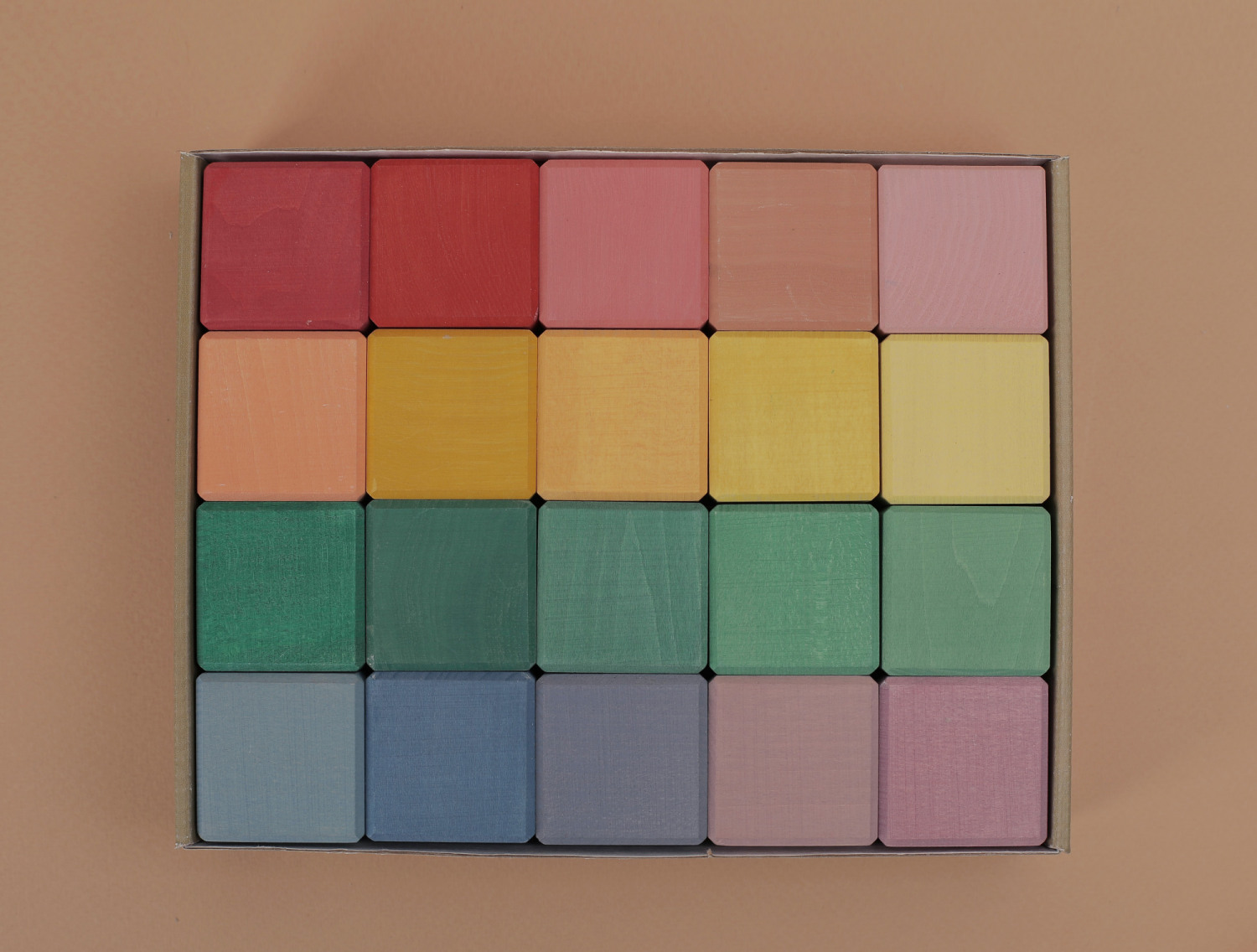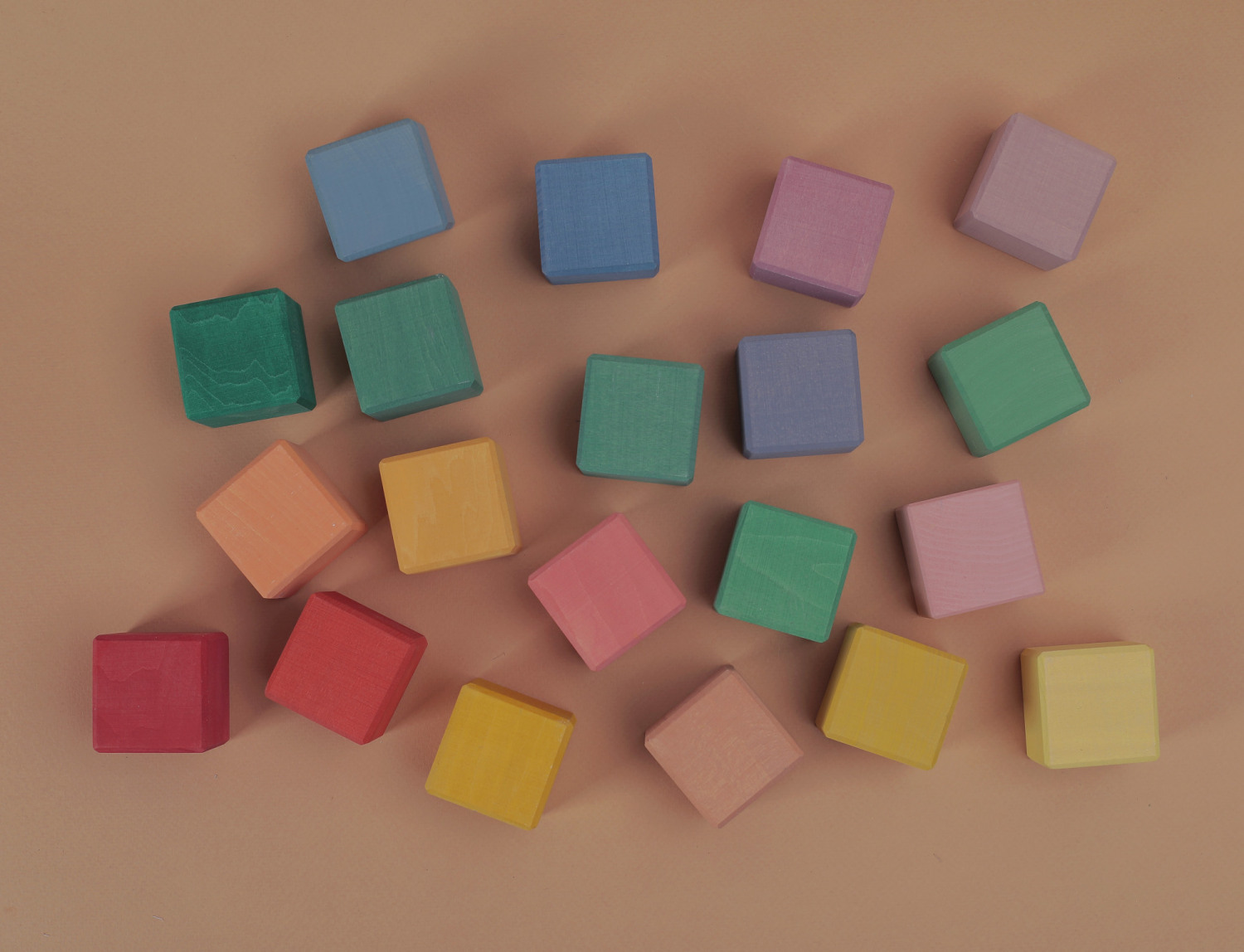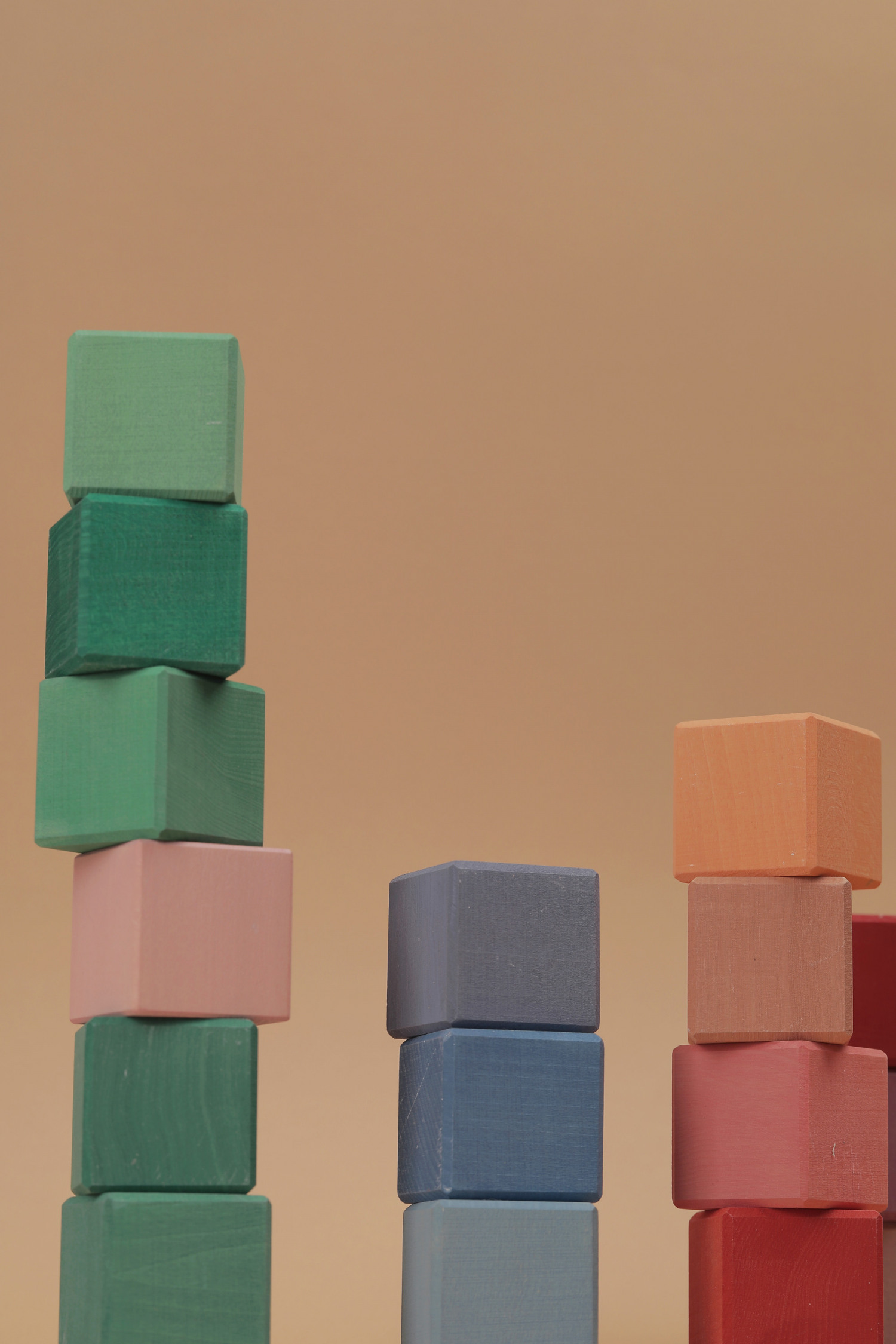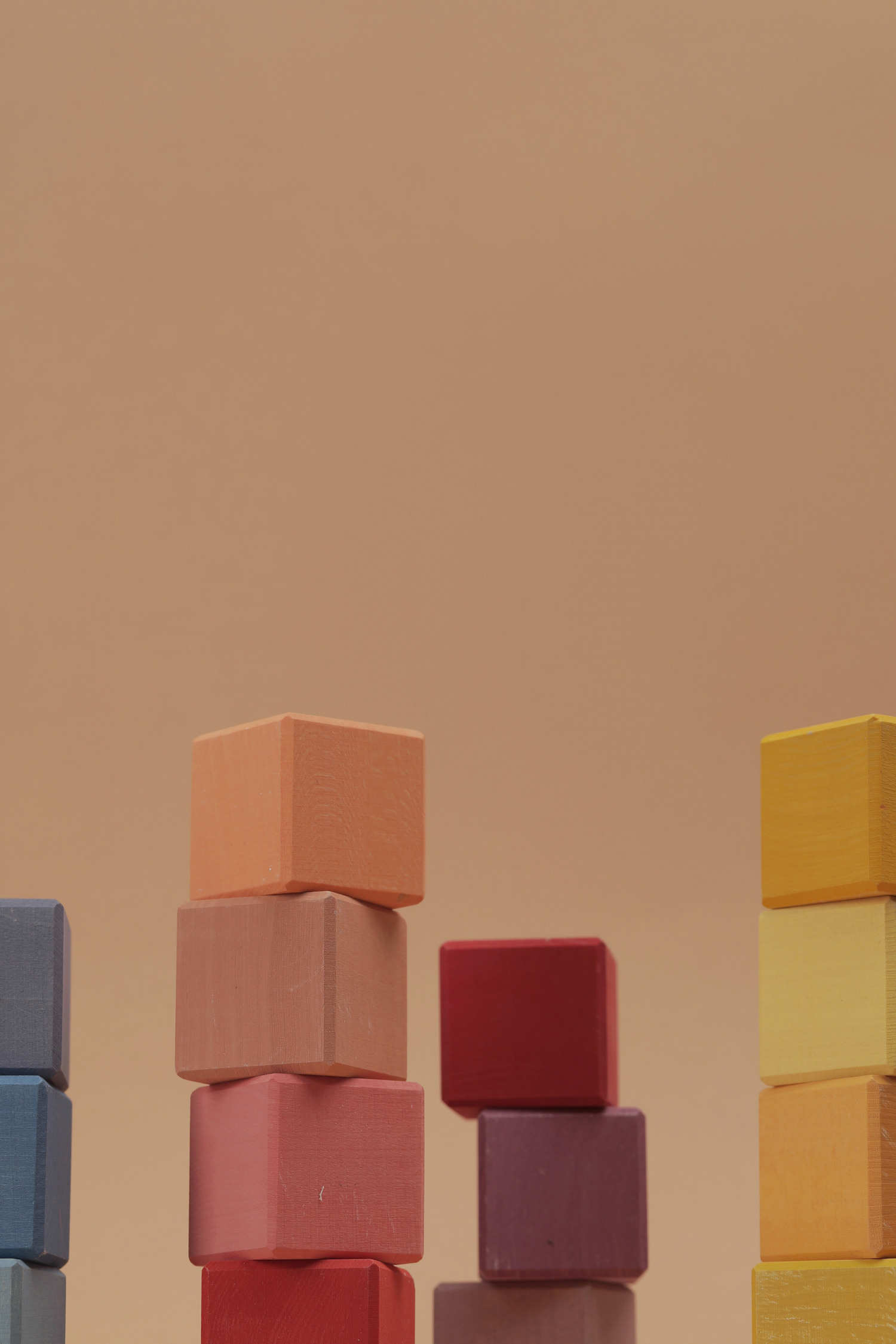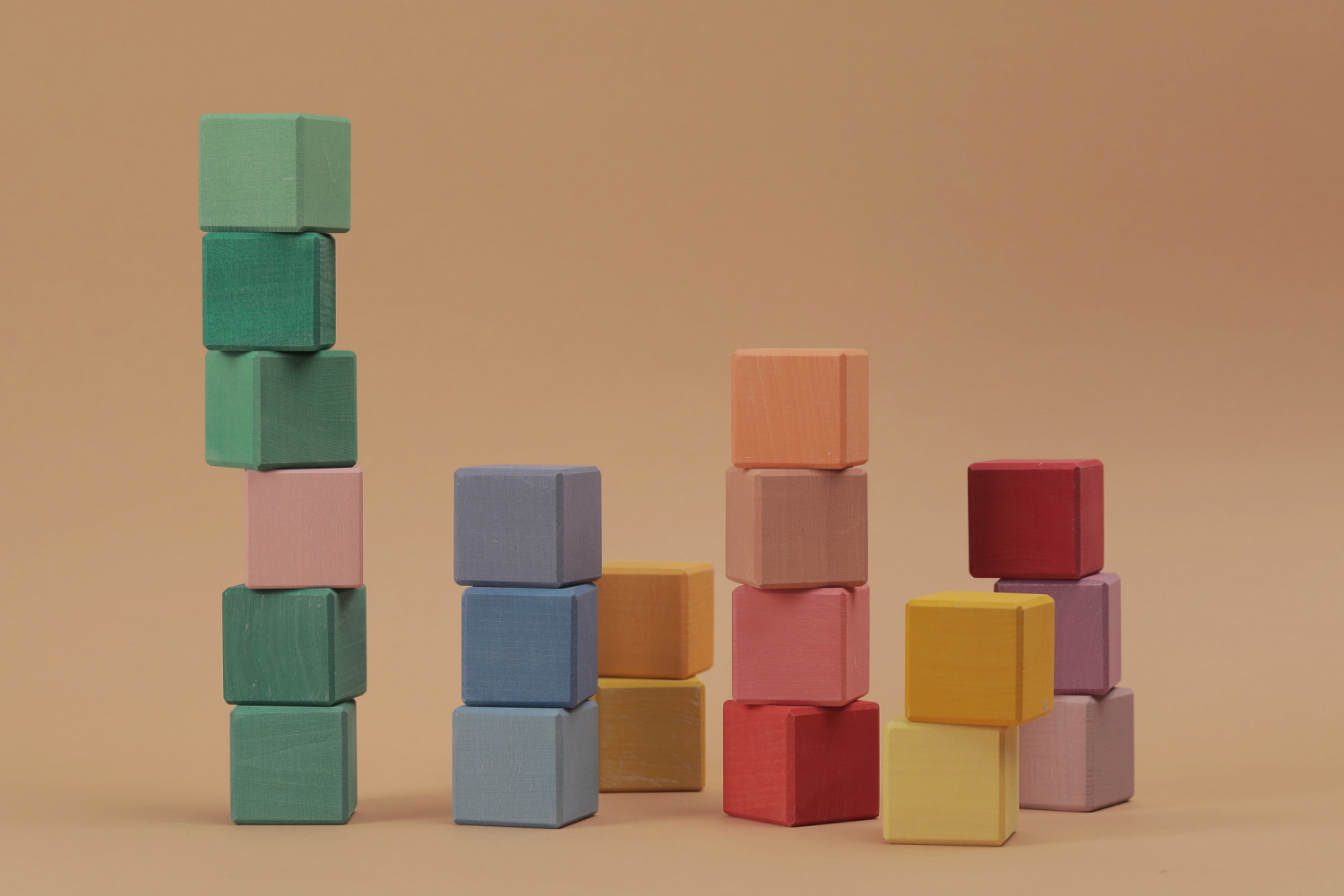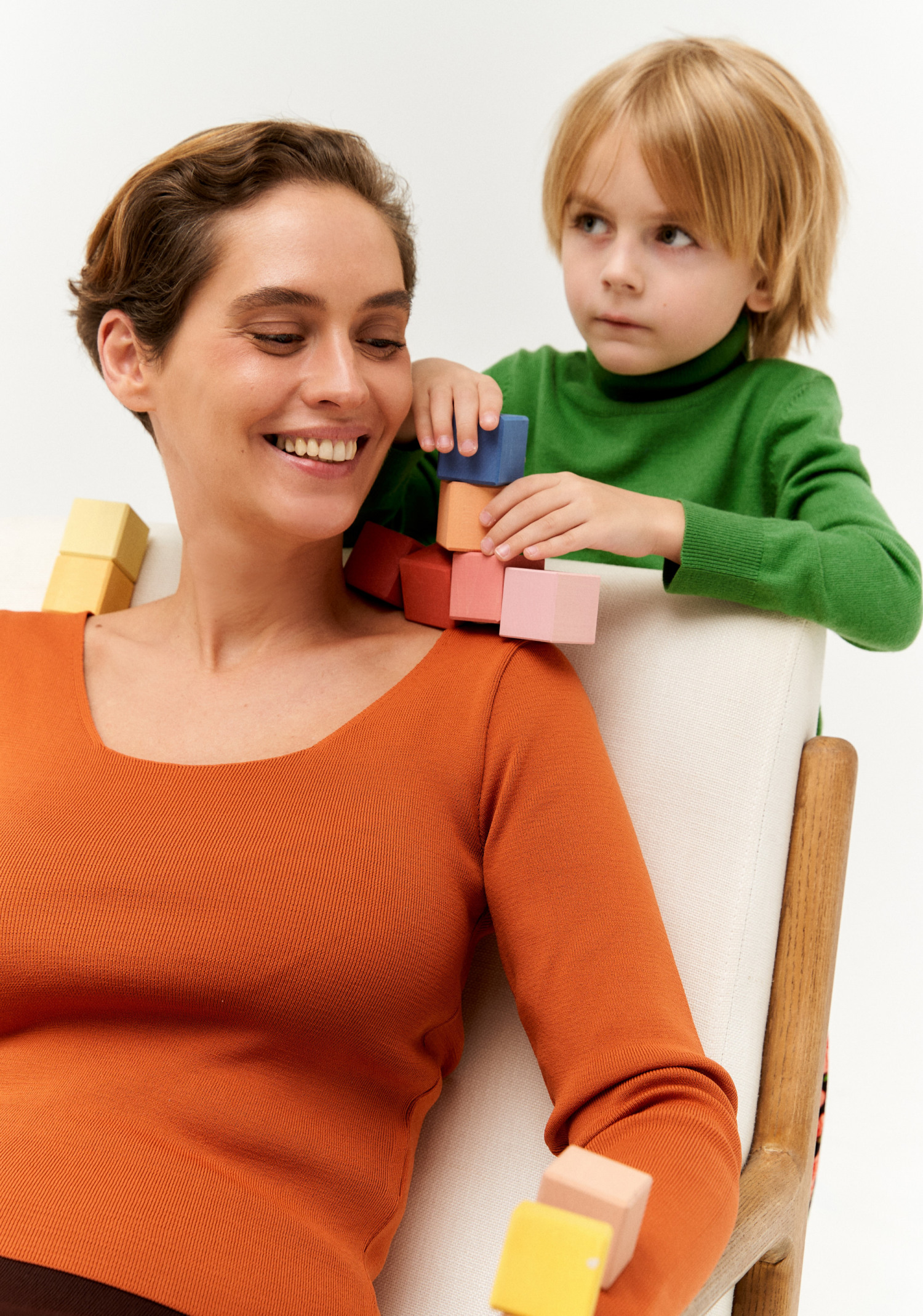 Cubes
Rainbow cubes set, 20 cubes
Rainbow cubes set, 20 cubes
The main children's toy. Give the kids a set of cubes and they'll figure out what to make with them right away. They are simple, understandable and intuitive - the cubes can be placed on any side, put as a tower and laid out in a row. Therefore, cubes are a great gift idea for the first birthday.

Cubes do not lose their relevance in preschool age. With them, you can master counting and initial arithmetic, comparing greater and lesser, the concepts of part and whole. They develop fine motor skills, spatial and logical thinking, ingenuity and dexterity - building the highest tower of cubes is not so easy.

The cubes do not impose ready-made solutions, they easily become part of any game and are combined with other toys.

Wooden cubes are tactilely more pleasant than plastic ones. They are heavy and more stable. But the cubes don't look any less modern, thanks to the beautiful pastel shades of the rainbow, from soft red to magical purple.
Product
details
We use solid wood and eco-friendly water-based paint that preserves the grain of the wood.
The toy is carved and painted by hand in a small family workshop in Russia.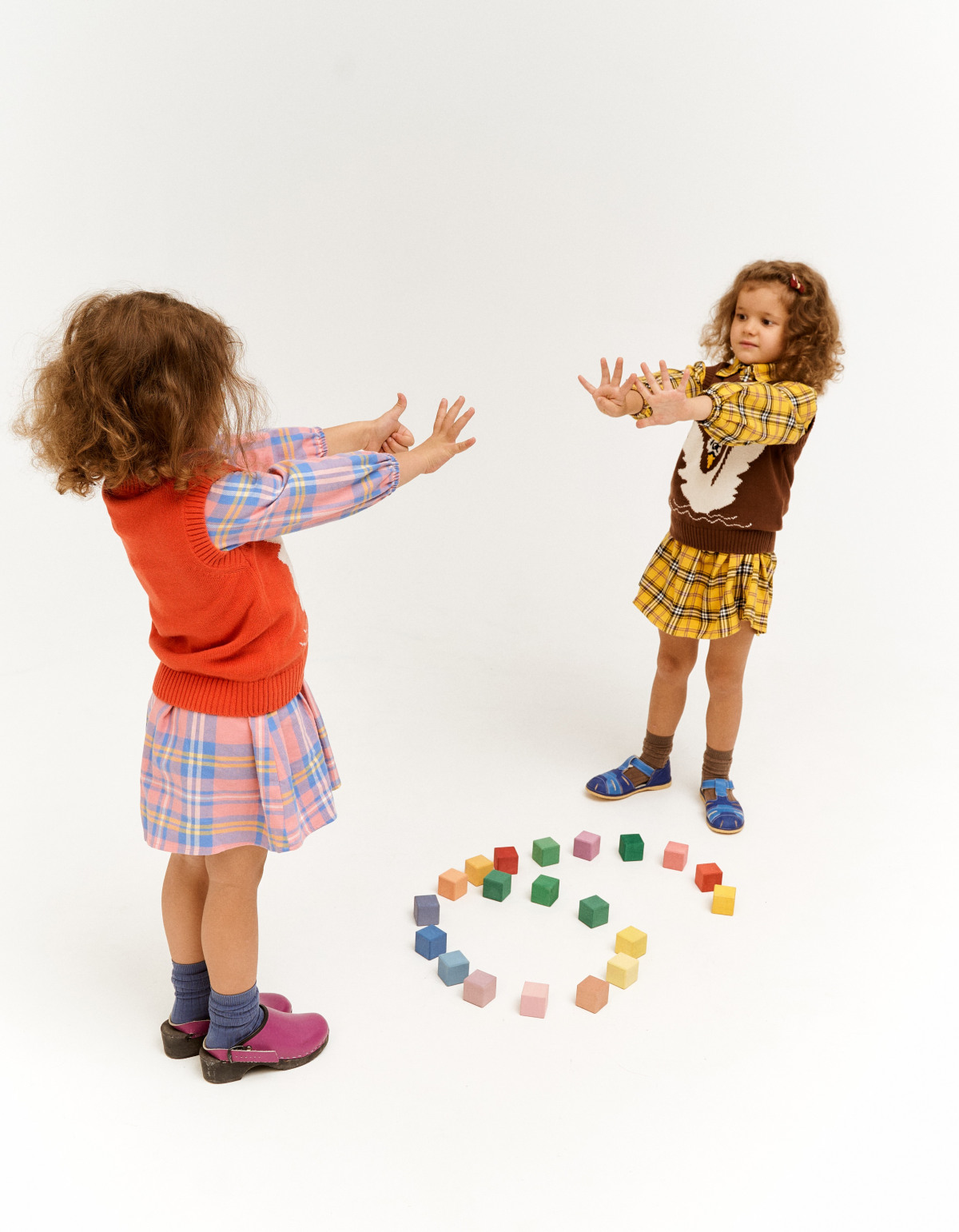 How to use?
Build a tower with all 20 cubes, then become the wind or the bulldozer and tear it down.
Reproduce unusual buildings: the Great Wall of China, the Roman amphitheater, the Eiffel Tower.
Gather the skittles and break them with the ball like in a bowling alley.
Imagine that the cubes are a mosaic. Draw a circle, triangle, heart, crown, snowflake, flower.
Find objects of the same color as these cubes. Give names to these colors.